Washingtonian editors and other staff selected five finalists in our shapes-themed photo contest. Now it's your turn to choose a winner.
Scroll down to see this month's selections, then take the poll at the bottom of the page to cast a vote. The photo with the most votes at noon on May 29 will be the winner, and it'll appear in the July issue of The Washingtonian.
Remember, it's only one vote per person, so choose wisely. And please, we ask that you play fair. If we see what seem to be irregularities in voting for a particular photograph, we reserve the right to disqualify it.
Don't forget to check out the runners-up in this month's contest, and go to our winners' gallery to see all the past photo-contest winners.
Good luck to our finalists, and happy voting, readers!
"Viewing Philip Guston" by Michael Palmer of Potomac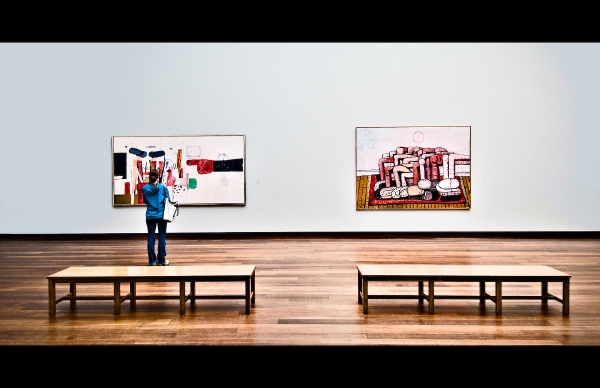 The photographer snapped this shot of his wife at the National Gallery of Art. How many rectangles do you count?
"Gallery Place" by Jim Swift of Alexandria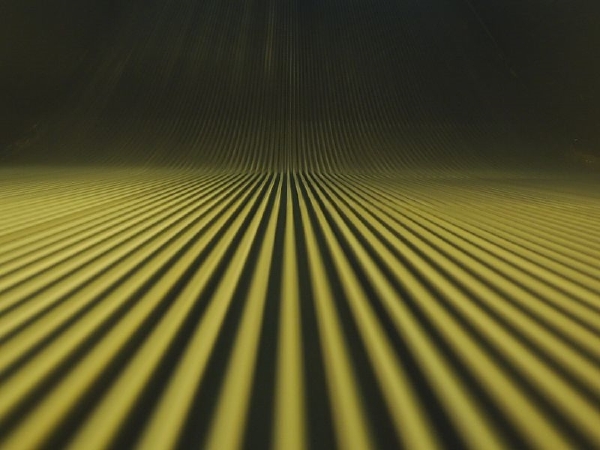 Look closely—can you tell what this is? It's a close-up shot of a Metro escalator. We thought the perspective was neat.
"Darts" by Karman Lee of Arlington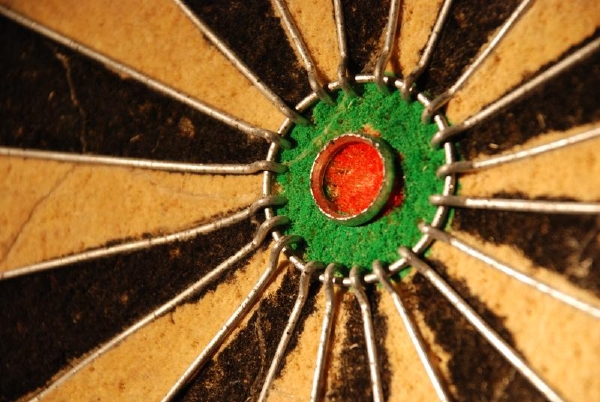 This up-close-and-personal shot of a dart board was snapped at the Red Derby in Columbia Heights.
"On the Potomac" by Mardi M. Babineau of Arlington
This photo was shot looking down from the Key Bridge. "I was intrigued by the contrast of the sharp shapes and colors," the photographer writes.
"Under the Bridge" by David B. King of Washington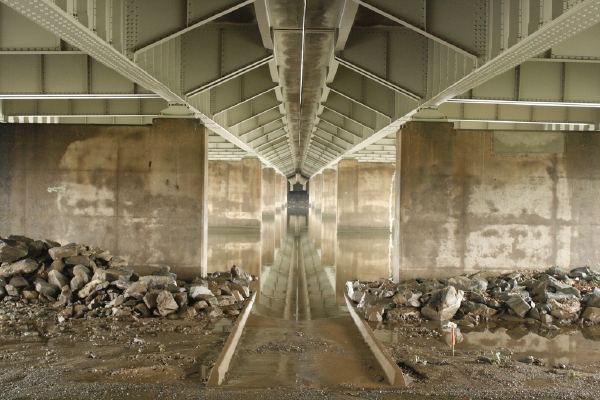 The photographer took this photo under a bridge behind RFK Stadium. He writes, "I was struck with the beauty of the underside of it from the rocks to the repetitive supports."
Vote for your favorite!
*Due to issues with voting in other Washingtonian.com contests, we've elected to use an IP address-based poll for this contest. This means that if you are voting from an office or network setting not everybody will be able to vote. We apologize for the inconvenience, but we hope you'll encourage coworkers to vote from their home computers.More>> Capital Comment Blog | News & Politics | Society Photos