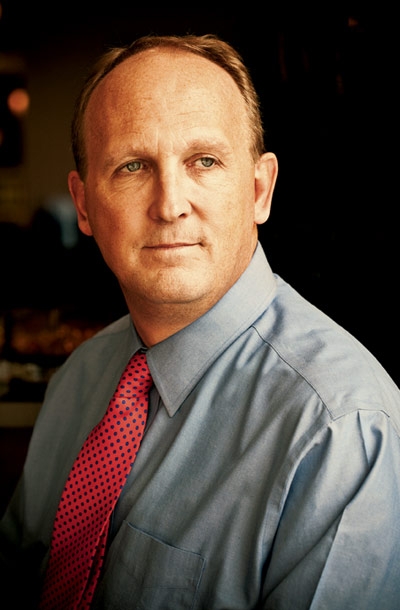 Ask most reporters at the Washington Post if there's a true leader among the paper's top three editors and they'll issue an emphatic no. They might tell you executive editor Marcus Brauchli is bright but personally awkward and distant. Managing editor Liz Spayd has deep roots at the paper, but she's an introvert. Her colleague Raju Narisetti is a newcomer thought to be Brauchli's hatchet man. No one strolls the newsroom floor rallying the troops in the manner of former executive editor Ben Bradlee.
Could Kevin Sullivan fill that man-the-barricades role?
"Marcus, Liz, and Raju have been great leaders through incredibly difficult times," says Sullivan. "My role here is to support them, and the best way I can do that is by encouraging and promoting great writing. When I see someone doing a good job, I try to go out of my way to tell them."
Finally, someone to stroke all those fragile egos and inspire the troops.
"It is part of my role here to be an advocate for the writers," he says.
Sullivan, 50, played the role of foreign correspondent for 14 of his 19 years at the Post. With wife and fellow Postie Mary Jordan, he wrote from Tokyo, Mexico, and London. They won the George Polk Award in 1998 for coverage of the Asian financial crisis and the 2003 Pulitzer for stories on the Mexican criminal-justice system.
When Sullivan returned to DC from London last year, he became deputy foreign editor.
"I never really envisioned myself in newsroom management," he says. "But I found the world didn't end."
Thus began Sullivan's climb up the editing ladder. In July, the Post created a new job that put him in charge of all feature sections and the Sunday paper. Reporters and editors wouldn't be surprised if Sullivan continues his rise. He has the newsroom bona fides, the gregarious nature, the trust of other editors. Possible? "I don't see myself that way," he says.
But he didn't see himself as number four in the newsroom until he got there.
This article first appeared in the October 2010 issue of The Washingtonian.
Subscribe to Washingtonian
Follow Washingtonian on Twitter
More>> Capital Comment Blog | News & Politics | Party Photos