Guest List is Washingtonian's monthly roundup of the fantasy cast we'd like to see for dinner this month.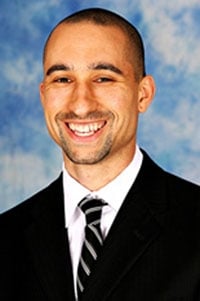 • Shaka Smart: The coach of Virginia Commonwealth University's men's basketball team has used national media criticism to motivate his players after they came to the NCAA tournament as an at-large selection. The way they're playing has quieted some doubters, but can they ride their momentum to the Final Four and beyond?
• Amit Natanzon: Washingtonians love their pets, and Natanzon is at the forefront of a new movement in the local pet-care business. His Silver Spring store, Club Wags, is one of a number of shops that provide organic and health-oriented pet products. While it might seem like a luxe option, apparently he and his competitors are all thriving.
• Anita Josey-Herring: As the latest census reveals that the District is on the verge of losing its status as a majority-black city (the African-American population is down to 50 percent), we'd like to check in with the president of the city's Jack and Jill chapter. We'd love to know what the region's changing demographics mean for the group, which provides social and service opportunities for African-American youth.
• Tim Holley: The vice president of the Maryland Interscholastic Athletic Association hopes to revive a dormant tradition in Baltimore sports by helping to kick off a new high-school baseball tournament called the President's Cup. The competition, meant to recreate the cross-race and -class conversations sparked by the city's old baseball leagues, will end with an April 16 match-up at Camden Yards.
• Steve Clifford: As a training manager for the Rosner Automotive Group in Virginia, Clifford is seeing the global impact of the earthquake that shook Japan earlier in the month—Toyota dealers can't get cars onto the lots as quickly as they can sell them. And if you need parts for a Japanese-made car, you'll just have to wait until production plants gear back up again. The quake's worst impacts might be localized to Japan, but Washington-area drivers have an interest in recovery.
Subscribe to Washingtonian
Follow Washingtonian on Twitter
More>> Capital Comment Blog | News & Politics | Party Photos