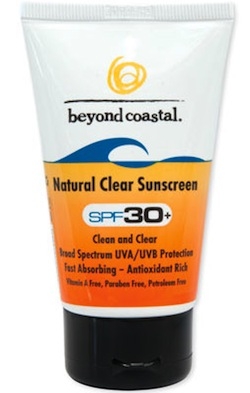 That fancy sunscreen you just spent $30 on? It might not work.
Now in its fifth year, the Environmental Working Group's sunscreen guide rates the safety and effectiveness of products containing SPF—everything from moisturizers to makeup to lip balm to good-old-fashioned sunscreen. The products—1,776 individual products and 292 brands—were evaluated based on ingredient lists and known health hazards; UVB and UVA protection, and the ratio of the two; and the stability of the product, measuring how quickly it breaks down in the sun.
Consumers can search the database by name, brand, or type of product. Each product gets individual ratings on the aforementioned measures and an overall score between zero and ten; the lower the score, the better the product, according to this guide.
To help you decide before you buy, the site lists the best products in each category. The Best Beach and Sport Sunscreens list includes 128 products, all containing zinc or titanium, two ingredients known to supply the best UVA protection without side effects. The guide warns against products made with oxybenzone (thought to interfere with the body's hormone systems) and vitamin A (linked to speeding up the development of cancerous cells and tumors).
Then there's the Hall of Shame, a list of the worst-rated products on the site. They include a Hawaiian Tropic SPF stick, an SPF towelette, an Aveeno product for kids, and a Banana Boat lotion with SPF 110.
The guide is particularly leery of products with high-SPF claims. Studies have found that they give people an unrealistic sense of security, so they'll stay out in the sun longer without reapplying. Plus, people tend to use less than the recommended amount when they slather on high-SPF lotion, leading to more burns.
The Hall of Shame also takes swipes at the Skin Cancer Foundation and the FDA—the former for lending its logo to some less-than-stellar products and the latter for dragging its feet on sunscreen regulation. According to the EWG, federal regulations for sunscreen products were proposed in 1978; 33 years later, there are still none on the books.
Subscribe to Washingtonian
Follow Well+Being on Twitter
More >> Health | Top Doctors | Well+Being Blog