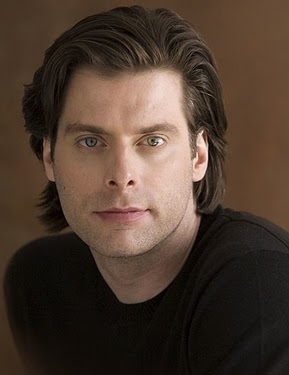 The fall opera season gets underway this Friday with the first performance of the season from the Washington Concert Opera, an unstaged performance of Verdi's Attila. Premiered in 1846, this is an early Verdi opera, and it has the dramatic weaknesses (and melodic strengths) of such. The libretto is a bit of a hash, with different parts completed by two poets, Francesco Piave and Temistocle Solera—neither of whose work the composer really approved. It tells the story of Attila the Hun's advance into Italy, in which he took Aquileia but was unable to take Rome. The way the story is usually told, Rome was saved thanks to intervention from Pope Leo the Great, but the details of the famous meeting of invader and pope are likely apocryphal. Verdi's libretto pushes the character of Pope Leo into the background, as the daughter of the ruler of ruined Aquileia, Odabella, becomes the main opponent of Attila. In the libretto, based on a play by Friedrich Werner, she even foils other plots to kill Attila and takes her revenge by killing him with a sword.
Conductor Riccardo Muti has championed this score for many years, in spite of others' criticism of the work. He led a recently re-released recording from La Scala, as well as a DVD from the same theater and the first production of the work at the Metropolitan Opera just last year. Muti's recording highlights the beauty of the opera, the moody orchestral prelude, the spooky dream scene (in which Attila has a vision of Leo, who turns him away from Rome), the patriotic choruses, and the many gorgeous melodies. It also makes clear the vocal demands, which are considerable. Though the legendary singer Samuel Ramey has become identified with the title character, Washington Concert Opera's performance will feature bass-baritone John Relyea, who displayed stentorian power, if not always subtlety, in a Brahms German Requiem under Kurt Masur a couple of years ago.
The most demanding role, however, is the spiteful Odabella, which requires a dramatic soprano of blazing heights, strong depths, and tireless power but also suavity. Even the great Michigan-born soprano Cheryl Studer, heard on Muti's recording and then only in her thirties, struggled at times in the role. Soprano Brenda Harris has received generally strong reviews, but it remains to be seen (or heard) how she tackles this particularly demanding part. The supporting cast includes the respected local baritone Jason Stearns as Ezio, the conniving Roman general, and lesser-known tenors James Flora and Arthur Espiritu as Uldino and Foresto, respectively. The ability of WCO music director Antony Walker to spot vocal talent generally makes such debuts a pleasant part of the group's performances.
Washington Concert Opera's performance of is scheduled for Friday, September 9, at 7:30 PM at George Washington University's Lisner Auditorium. Tickets ($30 to $100) can be purchased at the WCO Web site.
Subscribe to Washingtonian
Follow Washingtonian on Twitter

Follow the After Hours Blog on Twitter

More>> After Hours Blog | Arts & Events | Happy Hour Finder | Calendar of Events