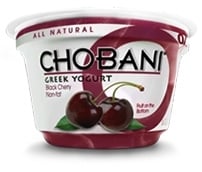 THE STATS
Gender: Female.
Age: 28.
Height: Five-foot-eight.
Weight: 165.
Location: Capitol Hill.
Profession: Accountant.
Self-described Activity Level: "Relatively active. I aim to work out four of the five work days plus yoga on the weekends. I found out a few months ago that I am gluten intolerant so I have had to rework my entire diet. I have always been a big fan of salads so it's not a huge stretch to eat a lot of salads for meals, but I was always able to throw something else in for variety, like a sandwich or pizza. I am also trying to lose some weight, I would like to lose about 10 to 15 pounds from where I am right now. Switching to a gluten free-diet helped in the beginning, and I lost about 15 pounds. Now that I am realizing that there are gluten-free options out there for sweets, though, it's getting tough!"
DAY ONE
6:33 AM: The alarm goes off . . . and I snooze for an hour. Wish I could say it's because it's Monday, but it's typical every day. I finally roll out of bed, get ready for work, grab a new brand of Greek yogurt and head toward the Metro.
8:30 AM: I hit Starbucks for a grande iced skinny vanilla latte—my favorite and only about 100 calories. Fun fact: I get bad heartburn if I drink regular coffee, but if I latte-fy them, I don't. I attempt to eat my yogurt with it but I am trying a new brand and, unfortunately, I do not like it at all. I eat about half and realize I can't eat the rest of it. I think that I will stick with the Chobani from now on.
10:30 AM: Coffee gone, time to fill up the water bottle. I try to fill up my 24-ouncer twice while at work.
12:15 PM: I work in an area with a lot of quick food options so I tend to buy lunch every day. Since it's Monday, a good day of the week to start healthy, so I went to the salad bar and got lettuce, tomatoes, mushrooms, artichokes, hearts of palm, a few olives, chickpeas, regular peas, carrots, and some sliced hard-boiled eggs with the balsamic vinaigrette (one ladle worth). I always add artichokes and hearts of palm when I can because of their fiber content. I finished up my first bottle of water with my salad, and I head off to the cooler to refill.
3:00 PM: FroZenYo just opened up a block from my office so I head over with some coworkers. The vanilla wasn't working and that's what I wanted, so I settled for a tiny bit of banana with raspberries and chocolate chips. I had been craving it when the store wasn't yet open, but now that I have had it, I probably won't go back for a while.
5:00 PM: Off to the gym for BodyPump. It's a one-hour strength training class and I love it! We focus on each major muscle group for one song: (legs) squats, chest, back, triceps, biceps, (legs again) lunges, shoulders, then abs.
7:30 PM: I'm finally home, and I make another delicious salad—this time with lettuce, tomato, avocado, cucumber, carrots, goat cheese, and ranch dressing made from yogurt. Even though I already had frozen yogurt today, I still follow up my salad with a serving of Cherry Garcia Frozen Yogurt—gotta get my calcium! Drink two glasses of ice water while at home, one with dinner and one while watching TV.
10:00 PM: Read in bed and then sleep.
DAY TWO
6:33 AM: Alarm, snooze, get ready, grab yogurt, and go.
8:00 AM: Chobani, I missed you yesterday! Today is a non-fat black cherry fruit on the bottom. With it, I am having a tall iced skinny vanilla latte.
9:00 AM: I fill up water bottle for the first time.
11:00 AM: I am starting to get hungry but I have a dentist appointment at lunch so I don't want to eat before. I chug some more water to hopefully hold me over until afterward.
1:30 PM: Stop by Sweetgreen and get a salad: spinach, hearts of palm, carrots, quinoa, sunflower seeds, and mozzarella with the lime cilantro jalapeno vinaigrette. I also stop at Buzz to grab a cupcake for a coworker and grab a gluten-free vanilla cupcake to share—with myself.
1:45 PM: I'm about to head back into the office with my salad and treats when an earthquake hits! I stand outside for a while, then brave the Metro. I finally walk the two miles home from L'Enfant because my transfer was a mess. It was a good thing I had the exercise because my gym bag (with my only pair of running shoes) was stuck in my office.
4:00 PM: I eat the salad and cupcake as a combined lunch/dinner.
7:00 PM: I'm still a little hungry so I have some gluten-free crackers and hummus. I end up drinking about four glasses of ice water from the time I get home to when I go to bed.
10:30 PM: I'm exhausted but still mentally wound up from the excitement of the day. I read in bed for about an hour and then fall asleep.
DAY THREE
6:33 AM: Alarm, snooze, go!
8:30 AM: I sip my tall iced skinny vanilla latte and eat a Chobani non-fat raspberry greek yogurt.
12:00 PM: I have had meetings all morning; I can't believe it's already lunchtime and I haven't had any water yet. Surprisingly, I am not very hungry yet.
1:30 PM: I have some errands to run downtown so I stop at Chop't for a salad: spinach, carrots, edamame, broccoli, sunflower seeds, apples, walnuts, and feta with the Light Ranch dressing. I wouldn't have normally added walnuts or apples but it was one of the menu items and since the store was packed, I didn't want to be a pain. I finish my water and head off to refill it for the afternoon.
5:00 PM: I finish up my second bottle of water and head to the gym for Body Pump. I recently increased my weight in squats, chest, and biceps so this class was a rough one.
7:00 PM: After the gym I'm starving, and a quick check of the fridge tells me that I am out of most salad ingredients. I cook up some quinoa pasta and tomato sauce. I know that one official serving of pasta isn't going to knock this hunger so I have some tomato and cucumber slices on the side with the yogurt ranch dressing. It's always a nice treat to have quinoa; I don't have it very often because of how expensive it is. I follow up my dinner with a gluten-free peanut butter cookie and drink three glasses of ice water over the course of the night.
10:00 PM: Read in bed for about an hour and fall asleep.
DAY FOUR
6:33 AM: Same as all the other mornings . . . alarm, snooze, and go.
8:15 AM: Tall Iced Skinny Vanilla Latte and a Chobani Low-fat Strawberry Banana Greek Yogurt.
9:00 AM: The coffee is gone, so I fill up my water bottle.
1:30 PM: Time for lunch. I am craving soup, so I get a medium Tuscan white bean soup and a small side salad. I finish the soup but pick at the salad and leave most of the lettuce. I finish my water bottle and refill it.
3:30 PM: I'm getting a little hungry. I grab some watermelon from the store downstairs and pick up a ginger ale, too. I cut out most sodas a year or so ago but I do love me some ginger ale. I don't have them very often, maybe only once a month, so I go with regular, not diet. I end up drinking half and put the rest in the fridge for tomorrow.
6:00 PM: Off to the gym. I run for 30 minutes on the treadmill then stretch. Bring It On was on the TV so it went by quickly!
7:30 PM: Knowing that I have nothing to eat in the house, I stop by California Tortilla and pick up a garden salad with black beans and fresh salsa as the dressing. I add some yogurt ranch dressing when I get home. I have a handful of M&Ms for dessert and drink two glasses of ice water.
10:00 PM: I read in bed for 30 minutes and fall asleep.
DAY FIVE
6:33 AM: Its Friday! But still the same morning drill . . .
8:00 AM: On Fridays, I like to treat myself to a grande iced skinny caramel macchiato at Starbucks for getting through the week. Also, I have a Chobani low-fat mango yogurt.
9:30 AM: My coffee is gone, and I fill up the water bottle. While filling up my water bottle, I remember half the ginger ale in the fringe and drink that while water sits on my desk.
12:00 PM: Ready for lunch but I don't know what I want—a common lunchtime problem for me. After walking around aimlessly for 10 minutes, I remember that Noodles and Company has rice noodles so I get that with tomatoes, mushroom, garlic, and a white wine sauce. I am so happy to have discovered this for days when I don't want a salad. I finish up water bottle number one and go for number two.
2:00 PM: Our office is having an ice cream social but it's all packaged ice cream. Most of it I can't eat because of a cone or cookie crumble topping. I grab a mango fruit bar and it's better than I was expecting.
6:00 PM: Meet some friends for a Budokon class—it's a hybrid of yoga and martial arts and it is an amazing workout. In the hour-long class, I sweat more than I do on the treadmill. After class, I relax and then head to Target to run some errands, walking the mile from the studio to Target.
10:00 PM: I finally get home from class and Target and I am starving. I haven't eaten since my mango fruit bar, but I have been chugging water. It's too late to really cook anything so I have some chips and salsa and drink some more water, in total three glasses of ice water since arriving home.
11:30 PM: Read in bed and fall asleep. I'm glad that the weekend is finally here and I don't have to report what I eat then!
OUR EXPERT SAYS:
Rima Kleiner, a registered dietitian and wellness consultant based in the Washington area says, "Before diving in, I would like to address a gluten-free diet. People may follow such a diet for a variety of reasons—because they have been diagnosed with celiac disease, because they have been told they have a gluten insensitivity, or because they assume it's a healthy diet. While a gluten-free diet is medically necessary for those with celiac disease and it can be healthy if it includes a variety of nutritious foods, it is not a diet that should be followed for weight loss. In fact, individuals who suspect but haven't been diagnosed with celiac disease should not eliminate all gluten-containing foods before undergoing a blood test and biopsy. And because such a diet can be low in iron, calcium, and folate, it is best for anyone following a gluten-free diet to seek advice from a registered dietitian to prevent nutrient deficiencies."
"This diarist is on the right track, but I do have a few pointers that can shape her eating habits into a nutritional powerhouse diet. Let's talk about her meal pattern. The diarist does a great job of eating throughout the day, but she needs to eat a little bit more at each meal and snack more frequently. Ideally, a snack or small meal should be consumed every three to four hours and should contain a combination of complex or high-fiber carbohydrate (such as gluten-free grains, vegetables, fruit, and beans) and a little lean protein (such as lean meat, eggs, lowfat dairy, chicken, fish, soybeans, and beans) and/or heart-healthy fat (like olives, olive or canola oil, nuts/seeds, peanut butter, avocados, and flax seed) to help sustain energy, manage blood sugar levels and keep her feeling fuller longer.
"While her salads seem to be a great mix of veggies and healthy protein and fat, her snacks were mostly simple carbohydrates (frozen yogurt, cupcake, and candy). Snacks can be as simple as hummus or string cheese and gluten-free crackers, fruit and nuts or peanut butter, raw veggies with nonfat Greek yogurt and herbs, soy nuts and fruit or corn tortilla chips with gluten-free salsa and a little lowfat cheese."
"The deficiencies in a gluten-free diet can lead to osteoporosis, sarcopenia, or anemia. For this reason, the diarist definitely needs to make sure she eats six ounces of protein and consumes at least three cups of lowfat or nonfat dairy every day. While she gets a lot of veggies in her salads, she could benefit from more fruit (at least two cups a day) and whole gluten-free grains, such as amaranth, buckwheat, millet, quinoa, rice, and teff (seven ounces a day). Also, adding some dark leafy greens like broccoli, spinach, kale, Brussels sprouts and Swiss chard will help increase her folate and fiber intake. Adding more heart-healthy fat (including fatty fish like salmon and trout, avocados, olives, olive oil, flax seed, and nuts or seeds) will help prevent heart disease and increase meal and snack satiety."
"On days that she can't eat every three to four hours, I recommend sneaking in a small carbohydrate-rich snack about 45 to 60 minutes before exercising. This helps keep blood sugar levels stable and prevent feeling ravenous. To boost energy levels before workouts, choose snacks low in calories and easy to digest, such as a banana, a fruit smoothie, or a gluten-free granola bar or crackers."
"Lastly, the diarist could benefit from increasing variety her food repertoire. Check out resources like Living Without magazine and celiac-friendly websites (such as csaceliacs.org, gluten.net, and celiac.org) for more ideas on delicious gluten-free options and recipes."
Are you brave enough to keep a food diary? We dare you. E-mail wellbeing@washingtonian.com with your contact information and a paragraph or two about why you'd make a good diarist.