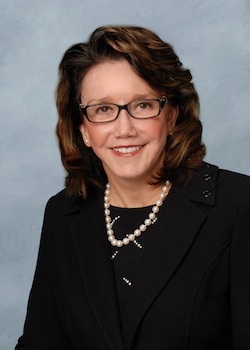 More congratulations are in order this week, as firms continue to roll out their 2012 new partner announcements.
Mayer Brown has promoted five Washington lawyers to partner. They are:
Timothy Keeler, of the government and global trade practice.
Elizabeth Oyer and Kevin Ranlett, both of the litigation and dispute resolution practice.
Linda Rhodes, of the corporate and securities practice.
And Jonathan Sambur, of the tax transactions practice.
McDermott Will & Emery has made ten new partners in its Washington office. They are:
Babak Akhlaghi, of the intellectual property prosecution, transactions, and strategy practice.
Christopher May and Rita Weeks, of the intellectual property litigation practice.
David Crump and Alison Levin Nadel of the trial group.
Nathaniel Dorfman, Caroline Hong Ngo, and Timothy Shuman of the tax practice.
Amy Hooper Kearbey, in the health industry advisory group.
And Joanna Kerpen, of the employee benefits practice.
McDermott has also welcomed a new partner from Morgan Lewis & Bockius. Karol Lyn Newman, who was also a partner at Morgan Lewis, has joined McDermott's energy advisory practice.
Though Morgan Lewis lost Newman, it has gained Margaret Gatti, now a partner in the firm's antitrust international trade* practice. Gatti was previously a partner at Fox Rothschild.
In revolving door news, Joel Ario, most recently director of the Office of Health Insurance Exchanges at the US Department of Health and Human Services, has joined Manatt, Phelps & Phillips as a managing director with Manatt Health Solutions, the law firm's policy and business advisory arm.
And Steptoe & Johnson has welcomed two US Food and Drug Administration officials. Mitchell Cheeseman, previously acting director of the FDA's Office of Food Additive Safety, joins as a managing director. Ralph Simmons, previously a senior policy analyst and Cheeseman's senior advisor at the FDA, is a partner. They belong to the firm's food safety practice.
*This piece orginally referred to Gatti as a partner in the firm's antitrust dvision. We apologize for the error.