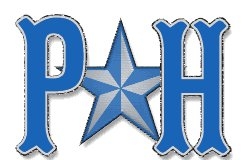 We'd like to reintroduce you to Healthy Happy Hour, a weekly feature that will help you navigate the menus at your favorite Washington bars (where nutrition facts are very rarely available). This week we checked out a Capitol Hill favorite, Pour House. It's great place for bocce, Steelers games, and a good time in general, but can you grab a bite without derailing your healthy efforts?
Registered dietitian and experienced nutrition coach Jennifer Haas put her trained eye to Pour House's appetizers, salads, and pub grub menu items. Below are your best bets, according to her analysis.

FROM THE APPS/SALADS MENU
• Reggie's beef chili: "Chili may not sound like the healthiest thing, but it can be pretty good for you," Haas explains. "And with that flatbread, it's enough to have as a main course." Just be sure to ask if it comes with cheese—if so, request it on the side.
• Hot pretzels: Haas's philosophy when dining out is that you should check out what dishes the eatery is known for, and order things you can't make at home. "I want people to enjoy their food and the going-out experience," she says. To that end, try the pretzels—but skip the cheddar in favor of the horseradish, a veggie-based condiment. "They're jumbo, so have one with a chicken salad and take the rest home. You have to have carbs and proteins together," Haas cautions.
• Any salad: "I love the salads," she says. "If you get the Southwest salad, ask for the barbecue sauce on the side—I usually dip my fork in the sauce and then pick up the food." Other good options are oil and vinegar or balsamic dressing, also on the side.
• Mix-and-match sliders: If you're craving a burger, the pork barbecue slider will do the least damage. Pour House serves orders of four or eight. "Sliders are small, but have an order with a salad and make sure you share."
FROM THE PUB GRUB MENU
• Lobster roll (South Shore version): "The South Shore version is pretty hard to find, so you should have it as a treat," Haas concedes, adding that you should ask them to go a little light on the butter. "Plus it's served with salad."
• Fresh catch tilapia: Go for the grilled version, ask to substitute the coleslaw for seasonal vegetables (as served with the mac and cheese), keep the tartar sauce on the side, and you're good to go.
• Wednesday lunch special (fish tacos): "The tacos are soft, so we know [the tortilla] is not going to be fried," Haas says. "It's a fabulous thing to get and not feel guilty about." The fresh pico de gallo and steamed spinach are head and shoulders above any other side dishes, too.
Our expert also left us with a few general tips for healthy happy hours. First, don't get sucked into the cheapness trap, where you eat more than you should because it's not hurting your wallet. Second, assume bar fare portions are going to be large, and plan to dine family-style using a bread plate to control your serving sizes. Finally, and most important, Haas advises: "Take control of the menu. Put together pieces as you see fit to make a well-rounded meal."
Jennifer Haas serves clients in Loudoun and Fairfax Counties (and also offers phone consultations for nationwide clients). You can contact her by e-mail at jenn.h.haas@gmail.com or at 703-380-4771.