How often do you come home from a long day of work, exhausted, feeling like the last thing you want to do is roll up your sleeves and start making dinner? There's a plethora of 30-minute meals out there (that actually take an hour to make), but it seems like having the time to cook a nutritious meal happens only on the best of days.
Fortunately, takeout isn't the only solution. Registered dietitian Danielle Omar has a healthy recipe you can have ready in less than the time it would take you to swing by Chipotle. It's a great source of lean protein, and lentils provide the staying power of fiber as well as minerals (manganese, phosphorus, copper, and potassium), Omar says. It's made from just a few ingredients that are easy to stock in the pantry.
Yield: 4 servings
Per-serving nutrition: 312 calories, 8.8 grams fat, 2.6 grams saturated fat, 32.8 grams carbohydrate, 8.7 grams fiber, 7.4 grams sugar, 30.1 grams protein. (Nutrition calculated using 93 percent lean ground turkey.)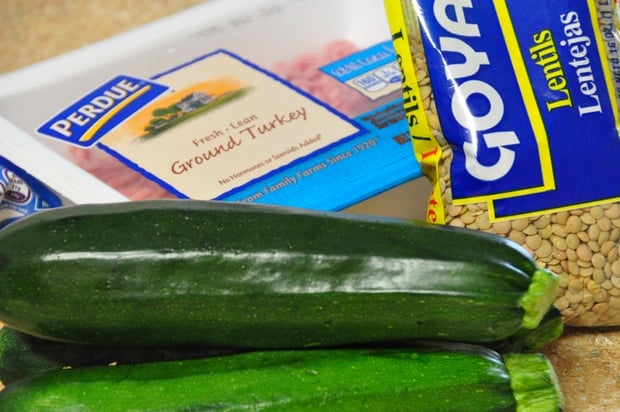 Ingredients:
1 pound 90 percent lean ground beef or turkey
1 tablespoon cumin
1 tablespoon oregano
1½ teaspoons Celtic sea salt
3 medium zucchini, sliced into rounds
10 ounces fresh or frozen corn
1 (28 ounce) can chopped tomatoes, undrained
1 cup steamed lentils (You can buy these at Trader Joe's or just boil lentils until soft.)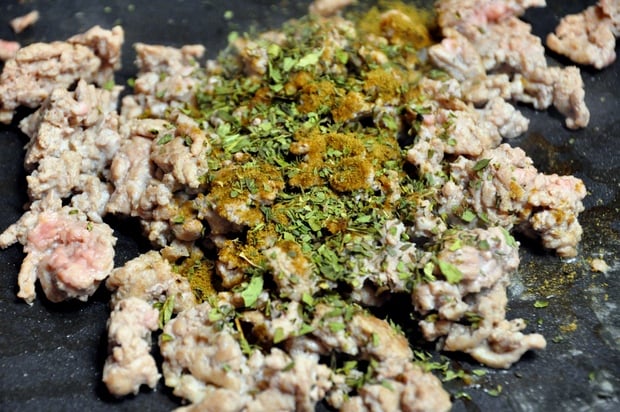 1) Brown ground turkey in a large skillet and season with salt, cumin, and oregano.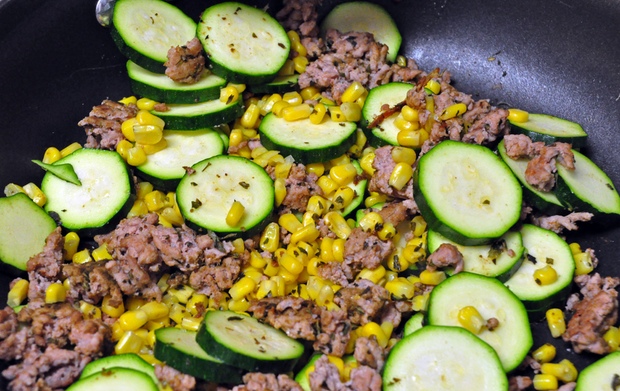 2) Add sliced zucchini and corn, and continue to cook until tender.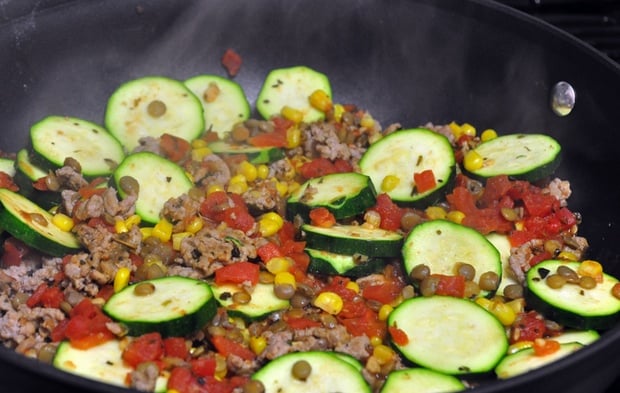 3) Add tomatoes and lentils, reduce heat to low, and simmer 10 minutes.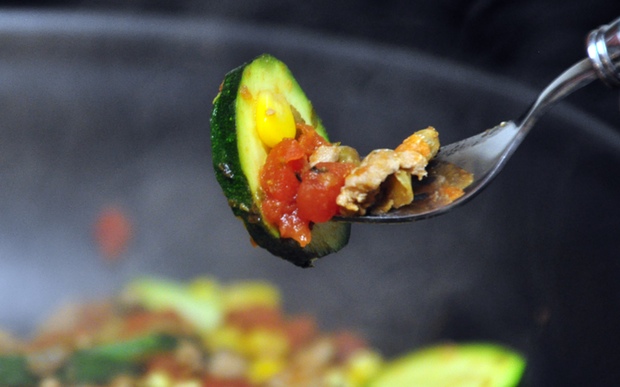 4) Taste and adjust seasonings to your liking.
Danielle Omar is a registered dietitian and nutrition coach in private practice in Northern Virginia. You can find more time-saving tips and recipes in her book, Busy Woman's Guide to Stress-Free Grocery Shopping.
Want more recipes? Visit our Healthy Recipes feed.