If you haven't tried homemade popcorn before, you really should. Not only has the whole grain been called the "perfect snack food," it's also a great answer to late-night carb cravings, and it doesn't have to be drowning in butter and salt. Local nutritionist Robyn Webb shared some creative recipes to spice up the old-fashioned staple.
"I've always felt [lots of] salt actually ruins the nutty flavor of popcorn," she says. "All it really needs is a nice blend of seasonings with just a little salt to enhance its already great taste."
Try these seasoning mixes for a snack that's high in fiber, low in calories, and a healthy way to get your crunch fix.
Yield: 3 servings (each serving is 3 cups of popcorn)
Calories per serving for pizza flavor: 100
Calories per serving for curry flavor: 85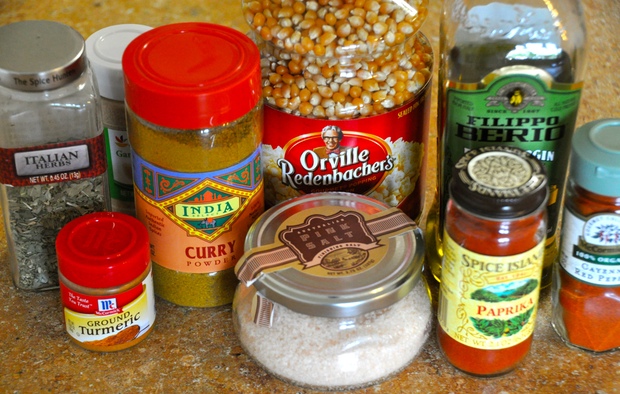 Ingredients:
½ cup unpopped corn
1 tablespoon olive oil
Olive oil or butter-flavored nonstick cooking spray
For pizza flavor:
2 tablespoons freshly grated Parmesan cheese
1 teaspoon garlic powder
1 teaspoon salt-free Italian seasoning
1 teaspoon paprika
½ teaspoon sea salt
For curry flavor:
1 tablespoon curry powder
2 teaspoons sugar
1 teaspoon turmeric
½ teaspoon sea salt
pinch cayenne pepper
Directions:
1) Choose your seasoning mix, combine the ingredients in a bowl, and set aside.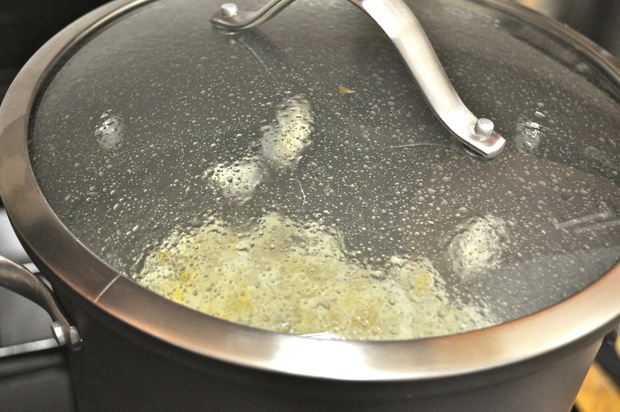 2) Air pop the corn to yield about three quarts of popcorn. Alternatively, add one tablespoon olive oil to a large pot and place two kernels of popcorn in it. Turn the heat to medium high. When the kernels in the pot start to pop, add the rest of the popcorn and cover. Shake the pot several times to ensure even cooking.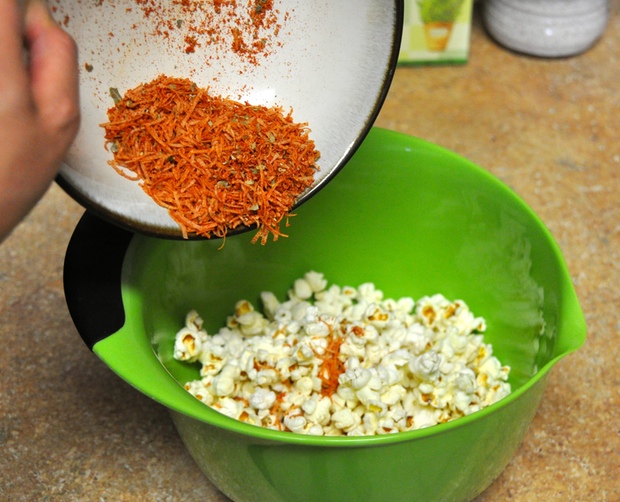 3) Put popcorn in a large bowl or paper bag. Coat popcorn with cooking spray. Sprinkle on the seasoning of choice and mix or shake to coat. (Save any leftover seasoning in an airtight container in the fridge.)
Robyn Webb is a local nutritionist who has written several cookbooks, most recently The Diabetes Comfort Food Cookbook. She blogs about healthy cooking at Fabulous Food Finds.
Are you a locally based registered dietitian with a delicious healthy recipe? Share it with us at wellbeing@washingtonian.com.
For more healthy recipes, visit Well+Being's Healthy Recipes page.