Apple crisp is so much easier to make than apple pie, and though it may be blasphemous, my family prefers the sweet crumble topping to pie crust. This recipe, from local dietitian Katherine Tallmadge, makes the fruit-filled dessert healthier by using whole grains, nuts, and walnut oil.
Granny Smith apples are delicious in this recipe, but any tart, crisp apple will do. (Pick your own at one of these local orchards.) You could also try using Anjou pears or a combination of the two.
Yield: 12
Calories per serving: 300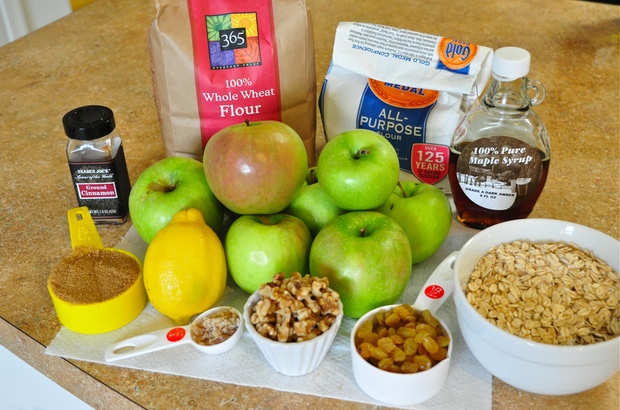 Filling:
½ cup pure maple syrup
½ cup raisins, dried cranberries, or a mix of both
2 tablespoons fresh-squeezed lemon juice
1 tablespoon minced candied or crystallized ginger
2 tablespoons all-purpose flour
3 pounds crisp, tart fall apples, or any apple or pear, peeled and thinly sliced
Topping:
1½ cups old-fashioned rolled oats
½ cup chopped walnuts, pecans, hazelnuts, any favorite nut—or a mixture
½ cup brown sugar
1⁄3 cup whole-wheat flour
½ teaspoon ground cinnamon
1⁄3 cup walnut oil, any nut oil, or canola oil
Directions:
1) Preheat oven to 350 degrees.
2) Prepare filling: In a large bowl, mix the maple syrup, dried fruit, lemon juice, ginger, and all-purpose flour. (Don't add the whole-wheat flour yet!) Add the apples and mix well. Pour into a 9-by-13-inch baking dish.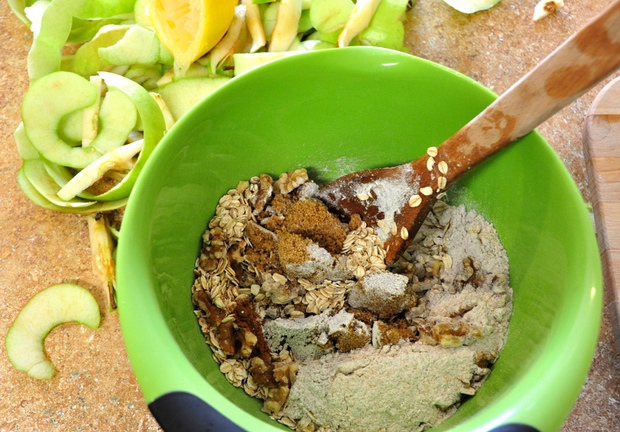 3) Prepare topping: Mix the oats, nuts, brown sugar, whole-wheat flour, and cinnamon. Add the oil and mix until the topping is moist. (Your hands work well for this part!) Sprinkle evenly over the filling in the baking dish.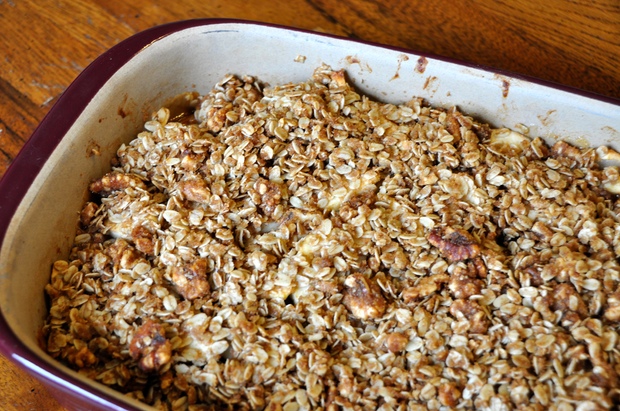 4) Bake for 45 to 50 minutes or until the apples are tender and the crumble is golden brown. (Mine needed an extra 20 minutes, probably because I used stoneware.) Let stand for 10 minutes before serving.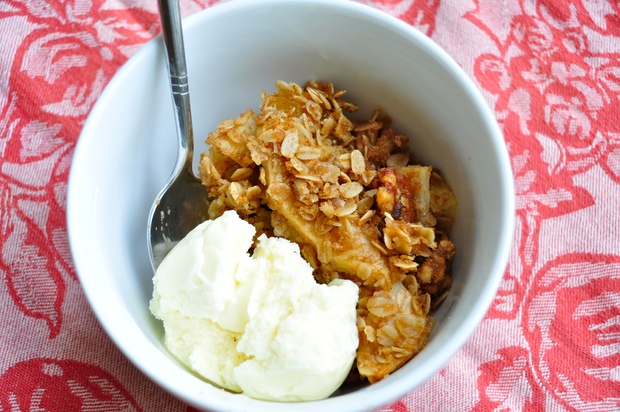 This recipe is adapted from Eating Well magazine.
Katherine Tallmadge is a registered and licensed dietitian and the author of Diet Simple: 195 Mental Tricks, Substitutions, Habits & Inspirations.
Are you a nutrition expert with a delicious and nutritious recipe? Share it with us at wellbeing@washingtonian.com, and we may feature it on Well+Being!
For more healthy dishes, visit Well+Being's Healthy Recipes page.