With only six ingredients (in addition to salt, pepper, and olive oil), this dinner is as simple as it gets, yet it's rich with seasonal flavors and nutrition. Chard is often underappreciated among leafy greens, but it's in season locally and provides more than a day's worth of vitamins K and A and plenty of fiber.
The best thing about the recipe is that you can adapt it to whatever you have in the kitchen. No chard? Use spinach or kale. Swap goat cheese for the blue cheese, pears for apples, pork for chicken, and red onion and garlic for shallots. In place of apple cider vinegar, you can combine real apple cider and white wine vinegar.
Yield: 4 servings
Per-serving nutrition: 435 calories, 22.3 grams fat, 6.1 grams saturated fat, 38.7 grams carbohydrate, 9.9 grams fiber, 12.6 grams sugar, 26.2 grams protein.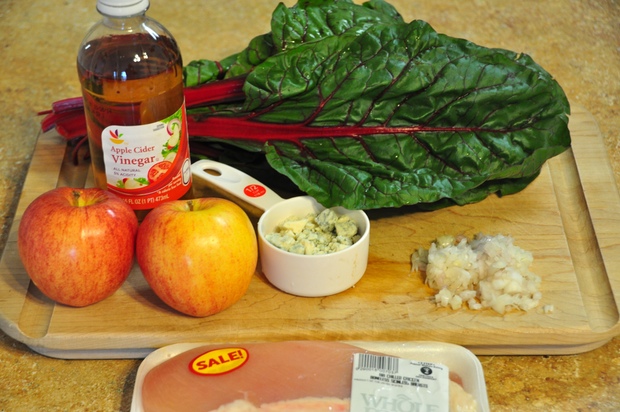 Ingredients:
4 boneless, skinless chicken breasts
2 shallots, finely chopped
4 small bunches chard or 2 to 3 large (this will cook down a lot)
2 tablespoons apple cider vinegar
2 apples, peeled, cored, and thinly sliced
¾ cup blue cheese crumbles
Salt and pepper
3 tablespoons extra-virgin olive oil, divided
Directions:
1) Preheat oven to 375 degrees.
2) Rinse chard thoroughly and tear pieces from the stem. Discard the stems.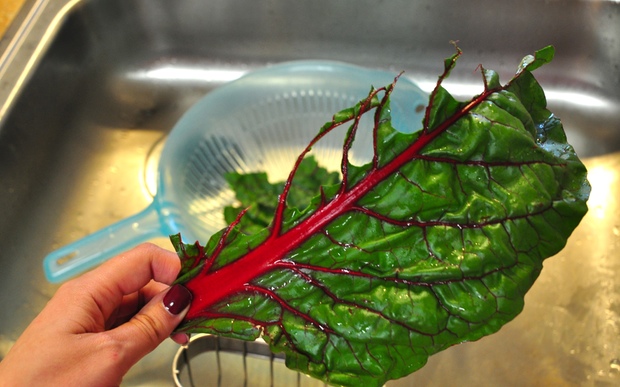 3) Season chicken generously with salt and pepper.
4) Heat 1 tablespoon olive oil in a large cast iron or ovenproof skillet. Sear breasts on medium-high heat for 2 to 3 minutes on each side, until golden brown.
5) Put the skillet in the oven and bake until chicken is cooked through, about 15 minutes.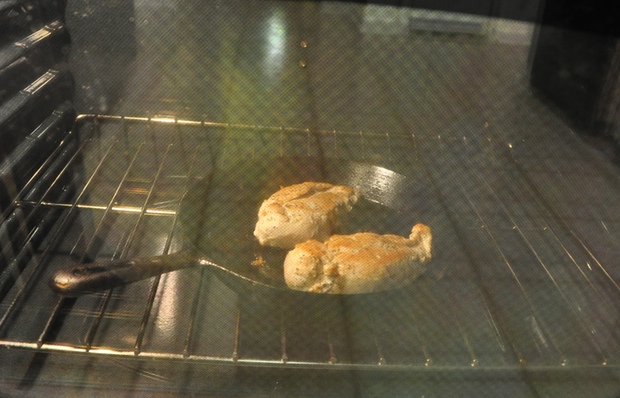 6) While chicken is cooking, heat 1 tablespoon olive oil in a large pan. Sauté shallots over medium heat until softened, about 2 to 3 minutes. Add chard and toss until wilted. Season with salt and pepper and transfer to a serving platter or separate onto four plates.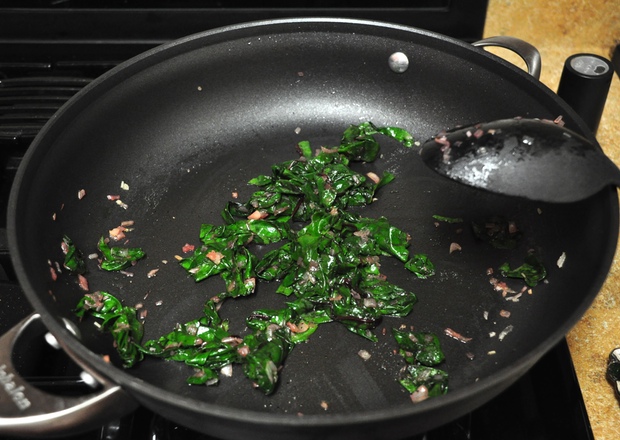 7) Heat remaining tablespoon of olive oil and the vinegar in the pan. Add sliced apples to the pan and heat gently until just softened.
8) Arrange chicken breasts over chard. Top with apples and about two tablespoons of blue cheese per breast.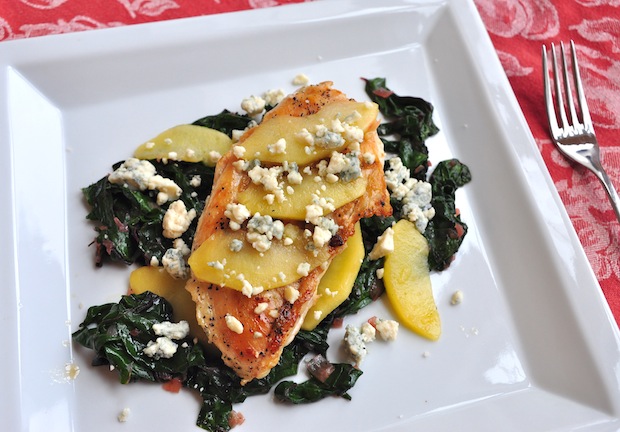 This recipe is loosely adapted from the Whole Foods website.
Are you a nutrition expert with a delicious and nutritious recipe? Share it with us at wellbeing@washingtonian.com and we may feature it on Well+Being!
For more healthy dishes, visit Well+Being's Healthy Recipes page.