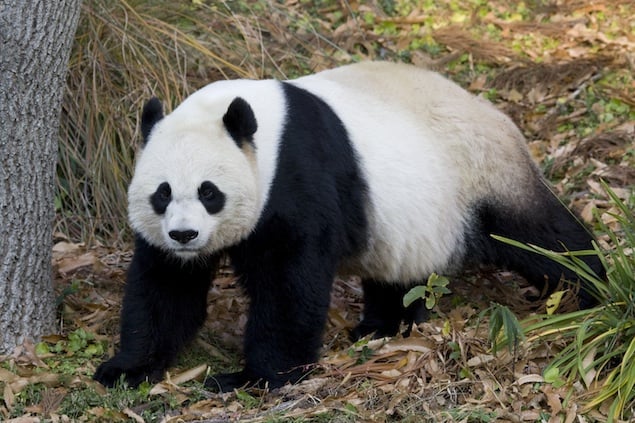 The National Zoo's female giant panda Mei Xiang gave birth to a cub Friday evening, the zoo announced. The birth happened at 5:32 p.m., about 90 minutes after Mei Xiang's water broke and she began experiencing contractions.
The cub is Mei Xiang's third. She previously gave birth in 2005 to Tai Shan, also affectionately known as "Butterstick," and a cub last year that died after six days.
National Zoo staff injected Mei Xiang earlier this year with samples from her male companion Tian Tian, with whom she has a poor sexual history, and Gao Gao, a panda at the San Diego Zoo that has sired several cubs.
Mei Xiang and her new cub are already bonding, according to a zoo press release. "The panda team heard the cub vocalize and glimpsed the cub for the first time briefly immediately after the birth," the press release reads. "Mei Xiang picked the cub up immediately and began cradling and caring for it."