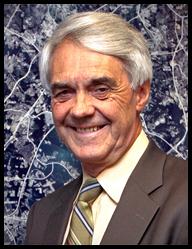 Four days after Ron Kirby was found shot to death in his Alexandria home, police still do not have any possible suspects in the slaying of the widely admired regional transportation planner. Alexandria Police Chief Earl Cook turned to the public yesterday for any possible leads.
"We'd like to have anyone who has any information, who might have been in contact with him in a social way or any other way that they think may bear some information to this investigation—we'd like them to come forward," Cook said at a news conference yesterday.
Kirby, 69, was the transportation planning director for the Metropolitan Washington Council of Governments, where he started working in 1987. He was found dead with multiple gunshot wounds about 12:30 PM Monday by his son, Josef Kirby. His widow, Anne Haynes, told NBC4 she last saw Kirby on Monday morning, when he was working from home.
Police said earlier this week there were no signs of forced entry at Kirby's home, and Haynes said she thinks it's possible a door was left unlocked. While police still have no leads in Kirby's death, Cook said yesterday Alexandria residents don't need to be worried about someone randomly targeting people.
"We do not think we have a crazed criminal in the neighborhood," Cook said.
In his role with the Council of Governments, Kirby worked with the District and jurisdictions in Maryland and Virginia to modernize how Washington moves around. He was remembered fondly by officials and transportation advocates from across the area, including those who often have public disagreements.
"He was an artist in the orchestration of regional transportation debates," Lon Anderson of AAA Mid-Atlantic said. "He always kept above the shrill and the stupid." Stewart Schwartz, the executive director of the Coalition for Smarter Growth and a frequent critic of the auto club, called Kirby's death a "punch in the gut."