Maintaining a balanced diet can be a challenge while traveling, but Anna Sonnenberg has got it down to a science. She was diagnosed with celiac disease in 2012 and quickly discovered there was very limited information available to "help gluten-free eaters navigate the world outside of their own kitchens," she says. So in 2013 she founded Gluten-Free Jet Set, a Washington-based resource that provides food and travel consultation services for those maintaining a gluten-free diet. Anna's typical day while she's in Washington includes equal parts research, writing, travel planning, and outreach. She also does plenty of traveling, both domestically and internationally, to meet with food producers and sample a local gluten-free fare—"all in the name of research, of course!"
Her fitness routine centers on four weekly sessions of 20 minutes of cardio and 20 minutes of strength training, the latter of which she says is quite important for celiacs. When traveling, she tries to "burn off those pastry-related calories" by walking the distance of a half marathon—which allows her to stay fit while exploring whichever city she's in. Read on for a look at Anna's diet on a typical day.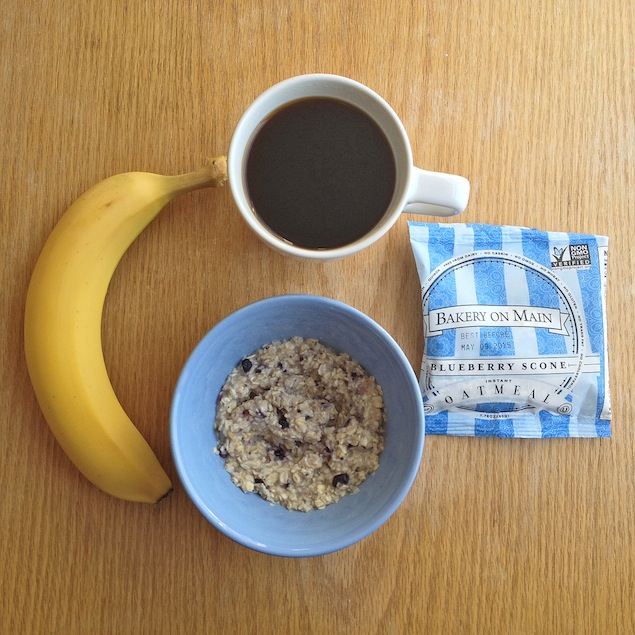 Breakfast: "In the morning I'm usually in a rush, but I need caffeine to get me going and food to keep me going. At home or on the road, I love the instant oatmeal packets from Bakery on Main—they're packed with energy-filled oats, flax, and chia seeds. Coffee is a necessity, as well."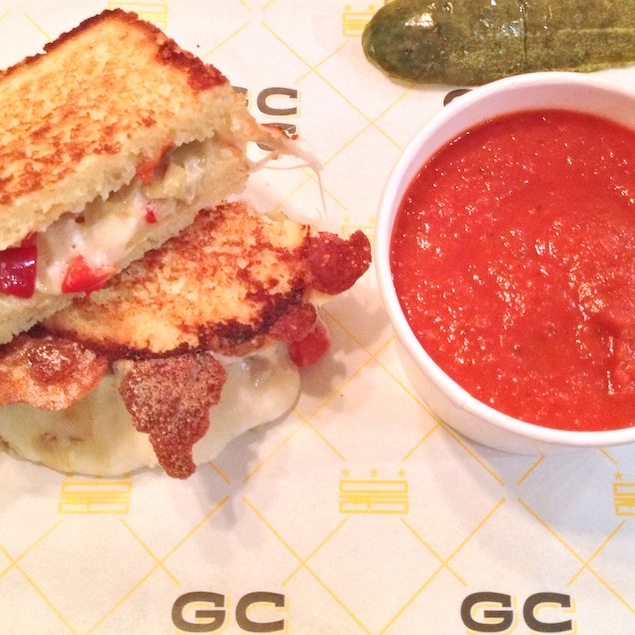 Lunch: "Checking out fun new gluten-free spots is one of the best parts of my job, so I was really excited to try GCDC at 17th and Pennsylvania. The restaurant sources gluten-free bread from a local baker, Goldilocks Goodies, and this cheesy sandwich was out of this world."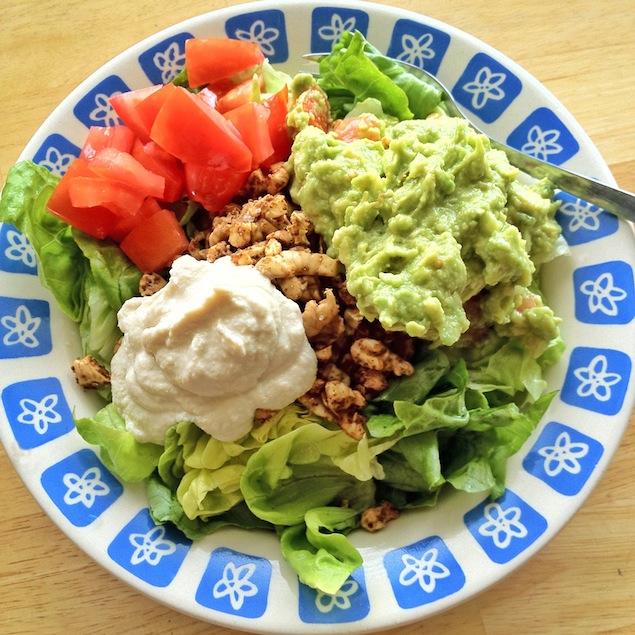 Dinner: "I love cooking but don't always have time for something elaborate. This is a raw taco salad with veggies from the Crystal City farmers market, homemade guacamole, and plenty of nuts. I'm not vegan, but I do strive for balance. This was a lovely, fresh way to end the day."
Disclaimer: The Food Diaries series is intended to be inspirational and is not an endorsement of each individual's diet.
Are you a local health, nutrition, or fitness expert with a love of food? Keep a food diary for us! E-mail wellbeing@washingtonian.com for details.