Margot MacDonald could be considered the modern take on a one-woman band. The Arlington native uses a loop pedal, a digital sampling tool for generating repetitive rhythms and melodies, to build songs, layer upon layer, solely out of sounds she creates, adding beatbox-style percussion and harmonizing with herself. It all makes for a performance that demands close attention—and has earned the 23-year-old 11 Washington Area Music Awards. MacDonald, who made her debut with the Washington National Opera at age ten, opens for Drop Electric at Artisphere on July 19.
Classically trained, MacDonald plays guitar and piano but began working with a loop pedal only four years ago. Asked to perform a holiday song at the Kennedy Center, she settled on "Just for Now" by Imogen Heap, an electronica-influenced indie-pop singer. "I tried the song with my band different ways and wasn't doing it justice," she says. Then she learned Heap had used electronic looping, so she set about to achieve the same effect. "I plugged away for two weeks before the show, trying to learn how to use the damn thing. And it totally stuck—it opened up a whole new approach to writing."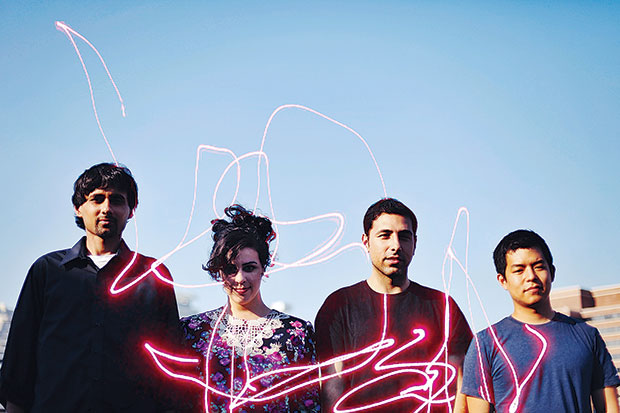 MacDonald's fourth studio album, Canvas, came out in November and includes solo tracks as well as ones with a band. She spent three weeks touring Europe and now wants to introduce a visual element to her Artisphere show: "Drop Electric is incorporating a lot of visuals and video. They're really taking advantage of the Dome Theatre at Artisphere, which is one of the coolest places to play, so hopefully I'll be attempting to get in on a little bit of that."
MacDonald values her Washington musical roots, such as the "strong jazz and hip-hop vibe" at her alma mater, Duke Ellington School of the Arts, which she says has infused her "indie pop-rock a-cappella-ness" with more edge. The local music scene is "unique in its diversity," she says. "I feel a small part of many communities."
Tickets ($12) at artisphere.com.
This article appears in the July 2014 issue of Washingtonian.