Are you a local health, nutrition, or fitness expert with a love of food? Keep a food diary for us! E-mail tpai@washingtonian.com for details.
When attempting a lifestyle change, some people swear by special diets—going Paleo, trying veganism. Others, like Matthew Chisholm, find success in the old-fashioned philosophy of eating less and moving more. Matthew, 28, works as the deputy chief of staff to a freshman congressman and a veteran of several federal, state, and presidential campaigns. His career kept him busy, but his diet and exercise choices were dragging him down. "Up until last year I constantly felt awful, lacked energy, and looked tired," he says. "Finally, I couldn't take it anymore. I began running and eating well—and since I changed my lifestyle, I've lost 40 pounds."
Matthew's new routine includes running three to ten miles three or four times a week—he is training for a half-marathon in February—plus two or three sessions of light strength training. While he admits a fondness for the barbecue at Columbia Heights's Kangaroo Boxing Club, his meals typically center on vegetables and lean protein. Read on for a look at his one-day food diary.
Pre- and post-workout supplements: "First, Amino Lift by USPLabs to provide a burst of morning energy—it usually carries me throughout the day. Then ModernBCAA to replenish the lost electrolytes and for muscle repair."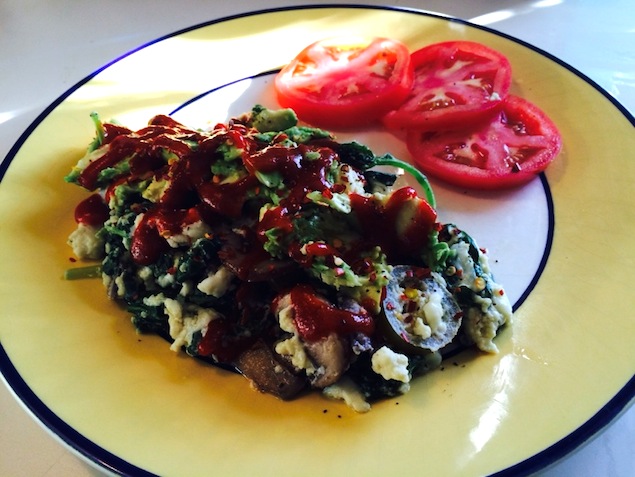 Breakfast: Scrambled egg whites with sliced baby bella mushrooms, jalapeños, spinach, and kale, topped with avocado, red pepper flakes, and Sriracha. Sliced tomato on the side.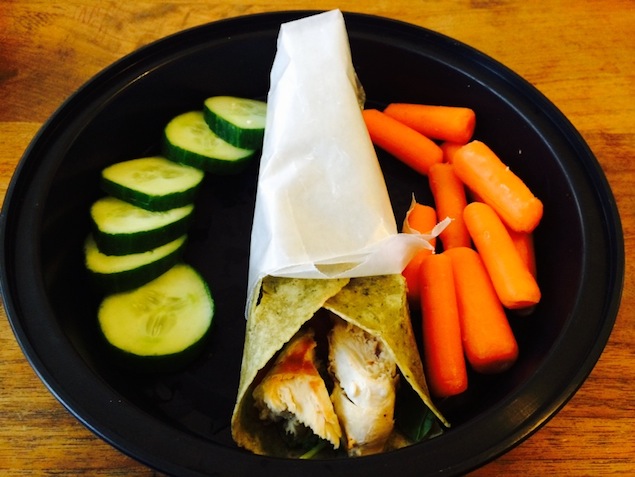 Lunch: Grilled chicken breast on a Rudi's spinach wrap with spinach, kale, tomato, hummus, and harissa. Sliced cucumbers and baby carrots on the side.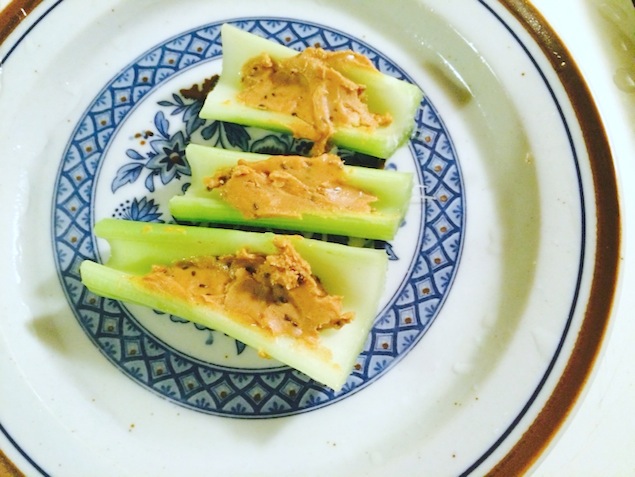 Snack: Celery topped with chia-and-flaxseed peanut butter from Trader Joe's.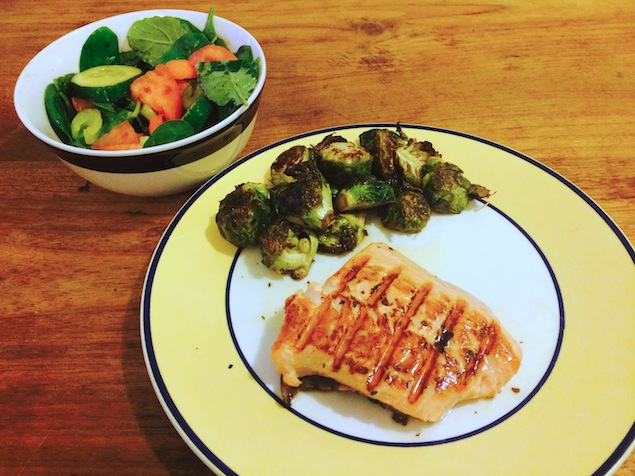 Dinner: "When I'm not at a Wizards game or the Kangaroo Boxing Club, I usually opt for poultry or fish. Tonight was grilled salmon with garlic herb butter, and baked Brussels sprouts tossed in olive oil, salt, pepper, rosemary, thyme, cumin, and ginger. I also had a side salad consisting of spinach, kale, cucumbers, tomatoes, olive oil, and balsamic vinegar."