Are you a local health, nutrition, or fitness expert with a love of food? Keep a food diary for us! E-mail tpai@washingtonian.com for details.
Cameron Wells is a staff dietitian with the DC nonprofit Physicians Committee for Responsible Medicine and the Barnard Medical Center, where she guides clinical research studies and leads employee wellness programs to help people choose the best foods to maximize weight loss, lower blood pressure, boost energy, and stabilize blood sugar throughout the day. She can also be found on Capitol Hill hosting briefings on healthy school lunches or meeting with members of Congress to discuss the latest dietary guidelines.
Fittingly for someone so focused on nutrition, Cameron's food choices are as healthy as they are delicious-looking. She focuses on "eating the rainbow" with meals centered on a wide, colorful variety of fresh fruits and vegetables and proteins such as beans and lentils. Read on for a look at her typical day of eating.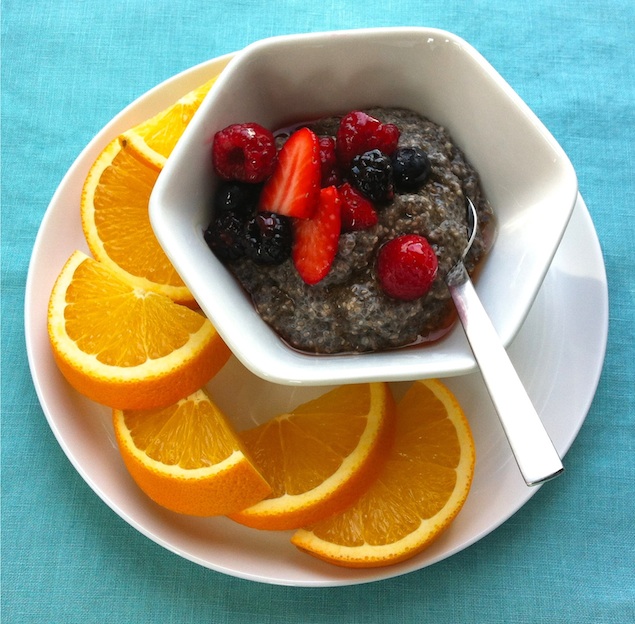 6 AM: "My breakfast today is homemade chia-seed pudding made using unsweetened almond milk and frozen berries that thaw out as the mixture sets overnight, drizzled with agave and eaten with an orange on the side. I'm also a fan of pumpkin-packed oatmeal topped with cinnamon and raisins; sweet potato pudding; and leafy green smoothies, which all provide a variety of vitamins and nutrients like protein, fiber, calcium, and vitamin C."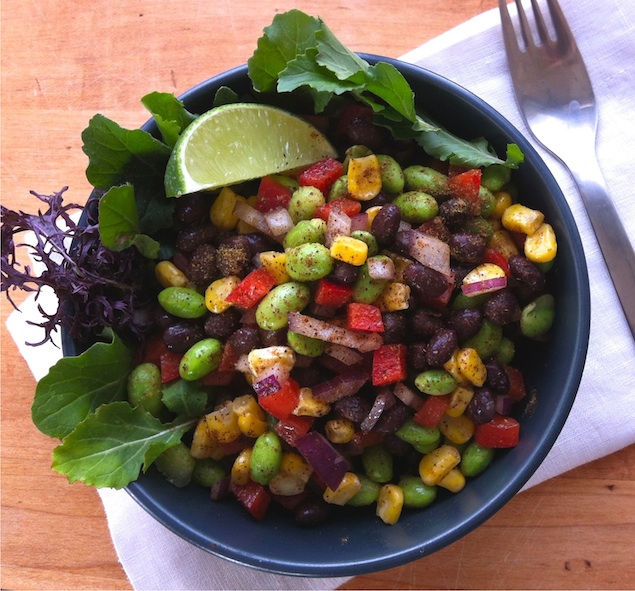 Noon: "My go-to lunch is a big colorful salad. Today it's a black-bean-and-edamame salad with diced red bell pepper, chopped red onion, cilantro, and frozen corn thawed, dressed with lime juice, cumin, and chili powder. Instead of creamy salad dressings, you can easily swap lemon or lime juice with your favorite spices. The same is true of your favorite vinegars."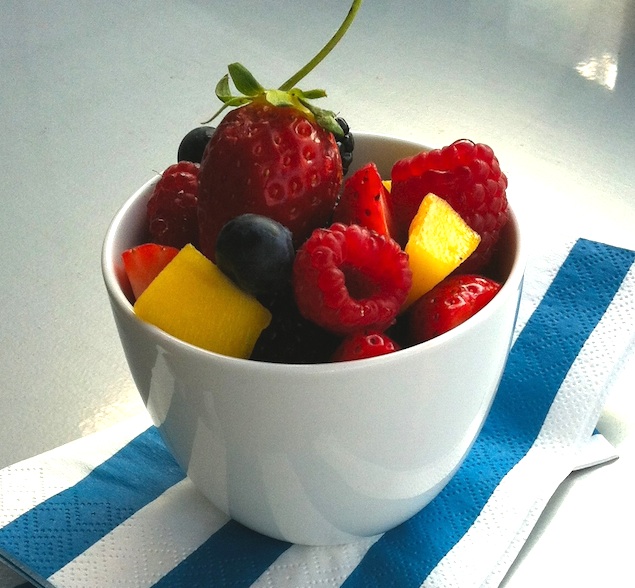 4 PM: "Fresh fruit is my favorite snack. I usually always keep an apple in my bag. My second favorite is fresh vegetables with hummus. Water-packed foods like celery sticks, cucumber slices, and strawberries provide instant hydration and lasting energy. This helps fuel evening trips to the gym or nutrition classes I might teach at night with our clinical research team."
6:15 PM: "Tonight I'm headed to a spin class at Crunch to get some cardio in—I find it is a great stress reliever."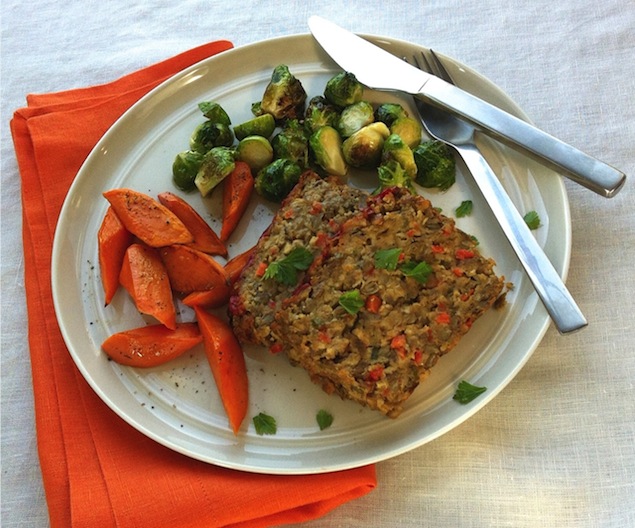 8:30 PM: "My dinners tend to revolve around green vegetables, beans or lentils, and some form of beta-carotene—sweet potatoes and butternut squash are two favorites. Tonight I had maple-roasted Brussels sprouts with a piece of leftover lentil loaf and sweet potato wedges. The vitamin C you get from both vegetables maximizes iron absorption, which the lentil loaf and Brussels sprouts are good sources of. Studies show carotenoid-rich vegetables, like Brussels sprouts and sweet potatoes, can help reduce the risk of breast cancer. All you need is three to six milligrams a day, the amount you'll find in six baby carrots or half a sweet potato. I enjoy putting the science into practice!"