Emily Gaines loves bone broth. And at her fast-casual, health-conscious restaurant, Halsa (655 Michigan Avenue, Northeast; 202-832-1131), she offers the paleo-friendly potion in two different ways. It can be slurped like a soup–or sipped like a drink. "It's amazing how energizing a single cup of broth can be!" she says.
The George Washington University grad spent time working with a holistic health coach and traveling the globe before launching her latest endeavor in January. With Halsa, she hopes to inspire others to eat mindfully and healthfully. Read on for a peek into her probiotic-rich, refined sugar-free diet.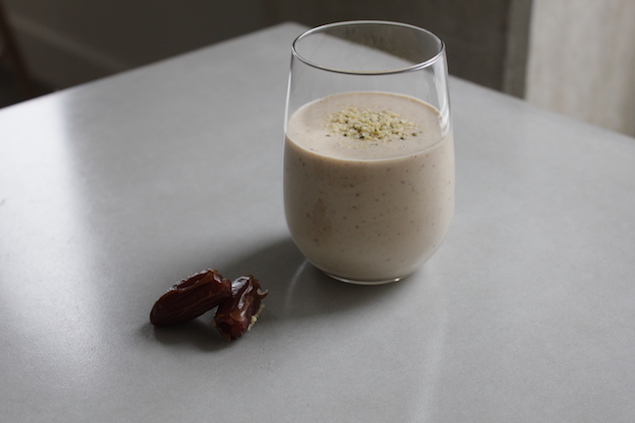 Breakfast: "The winter weather takes a lot of moisture out of our bodies, so I find it's really important to start the the day with tons of liquids. I always start with a glass of water, as well as a mixture of apple cider vinegar and lemon water. Both help to cleanse and refresh the internal organs.
Today is a snow day, so I'm having a homemade smoothie using hemp seeds, tahini butter, dates, a frozen green banana, and vanilla protein powder. The protein powder I'm using at the moment uses pea protein, which studies have shown to be the most easily absorbable, vegan protein. It's exactly what my body needs after my morning workout."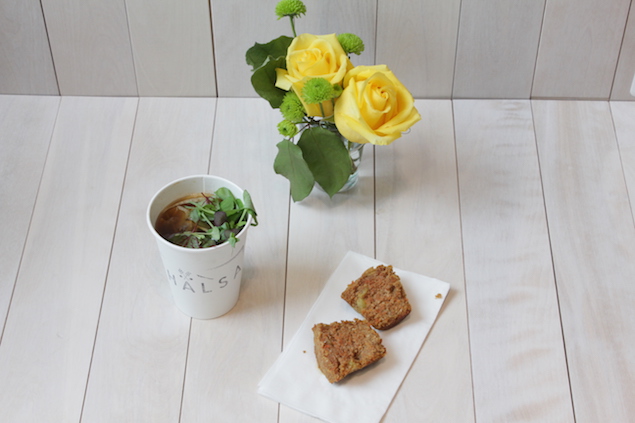 Snack: "I followed up my smoothie with a gluten-free morning glory muffin from Halsa and my long-awaited cup of bone broth. The muffin is the perfect size to keep me going through the morning, and unlike most morning muffins I've consumed, still leaves me feeling energized! I really love adding finely-chopped napacabbage or thinly-sliced seasonal vegetables to the broth."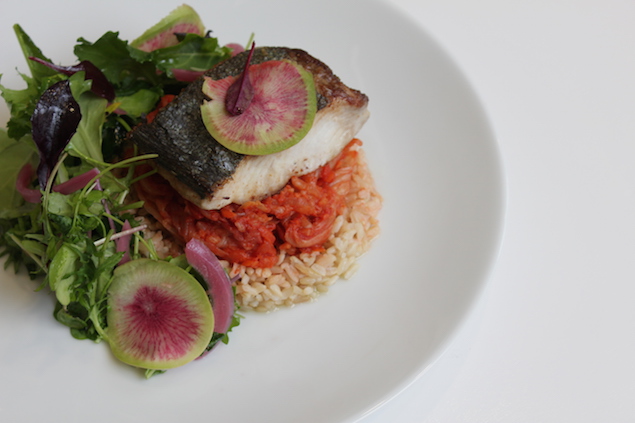 Lunch: "My lunch today consists of mahi mahi over brown rice, kimchi, and salad. For those who don't know, kimchi is a traditional Korean fermented food made from vegetables and spices including ginger, garlic, scallions, and fish sauce. Kimchi "ferments" for at least three months before being consumed. During that time, natural bacteria feeds on sugars and starches, creating lactic acid and a host of beneficial enzymes, b-vitamins, omega-3 fatty acids, and various strains of probiotics. Fermented products provide a plethora of "good bacteria" to the stomach that help us in digesting and absorbing nutrients in our food. I always try to include a fermented product in every meal."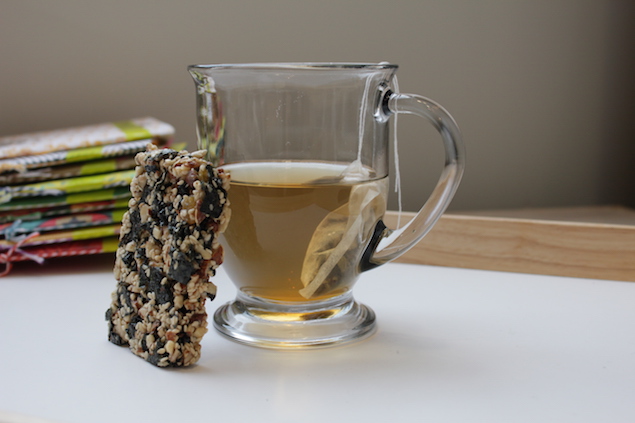 Snack: "My second snack is a cup of herbal tea from artisan tea company, RL Linden, and a sesame wakame bar. I usually grab two, because they are perfect to keep for when hunger strikes. They're a perfect balance of protein, carbohydrates, and sugar, and are made from brown rice sugar, so there are no real spikes in blood-sugar when I have it. I also love the benefits the wakame brings to the bar–notably the magnesium, iodine, calcium, and iron."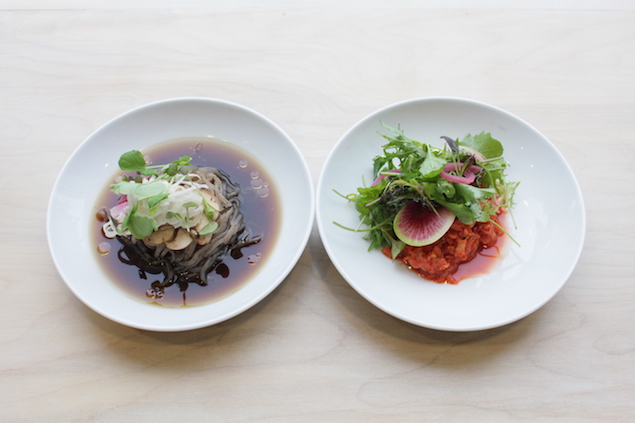 Dinner: "I usually grab dinner from Halsa to take home with me. Today, I'm having the dashi broth with yam noodles and a side of green salad and kimchi. The soup and noodles are a nice way to warm up at the end of a long cold day!"
Want to share your food diary with Washingtonian? Contact Emily Codik at ecodik@washingtonian.com or @emilycodik.