Whether you're a runner, a yogi, a cyclist, or a HIIT fanatic, leggings are likely a staple of your athletic wardrobe. If you're none of these, then these 10 pairs of funky printed, pattered, and stand-out-even-in-a-dark-spin-studio tights are going to make you wish you worked out.
These aren't your basic black leggings that are all function without the fun—these are the tights you buy to inspire yourself to get out of the winter rut and into a new sweat routine.
Rag & Bone athletic leggings? Yes, and they're beautiful and available through Intermix's new fitness apparel and accessories collection. Rag & Bone jean chevron print leggings, $228 at Intermix.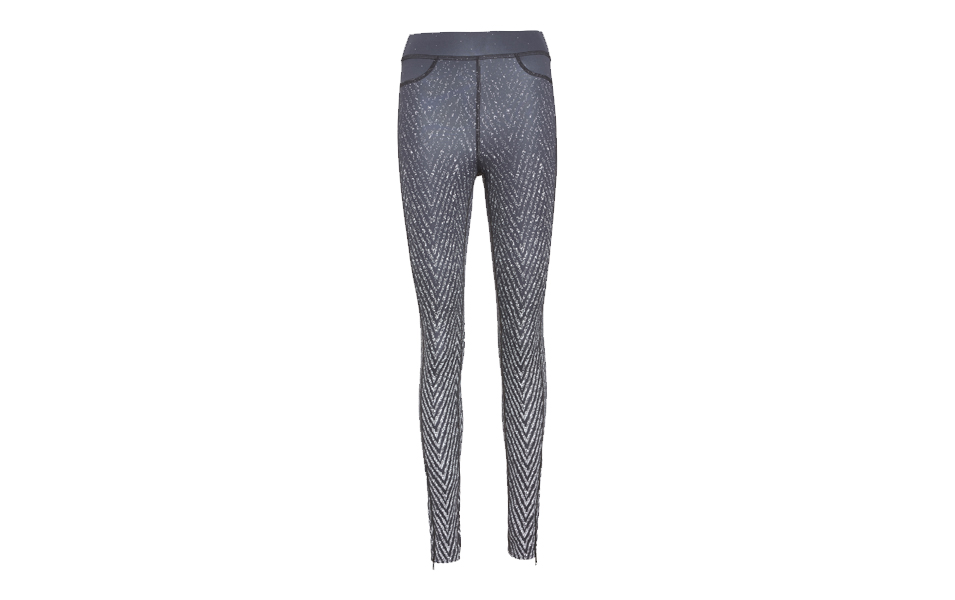 We're not totally sure what's going on here—maybe a window with a tree branch?—but like a good piece of abstract art, we think these are pretty cool. Revitalize leggings in Geo Run Print, $58 at MPG.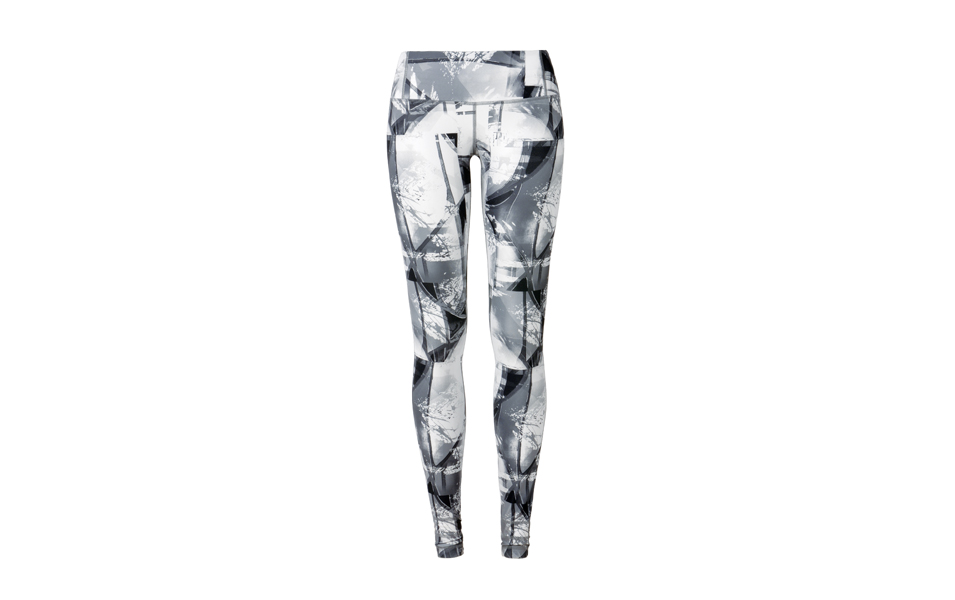 Swashes of bright colors and a cloud-like pattern across the waistband on these leggings will get your workout off on the right foot. Foreverun running tights, $150 at Nike.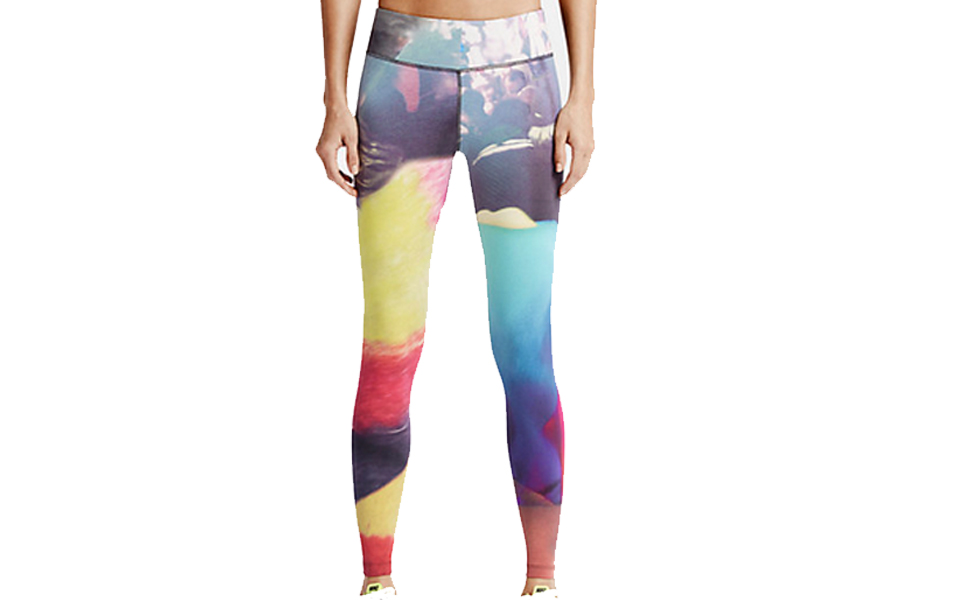 This scaly pattern in shades of pink and purple is anything but boring. HeatGear Armour 29" print legging in aubergine, $49.99 at Under Armour.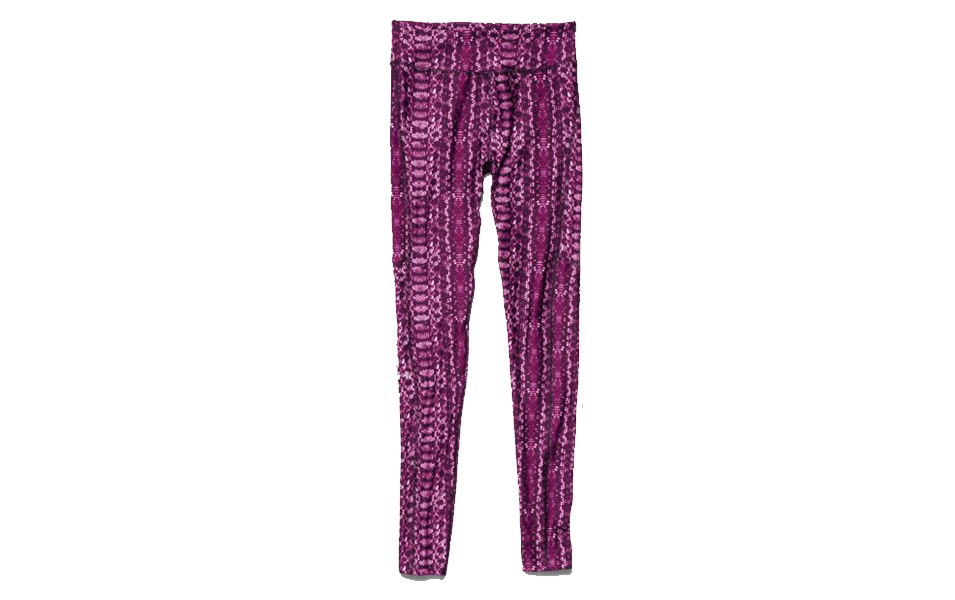 If you're not ready to go full-on neon at your next yoga class, try on these black and white floral leggings for size. Floral cropped active legging, $19 at Joe Fresh.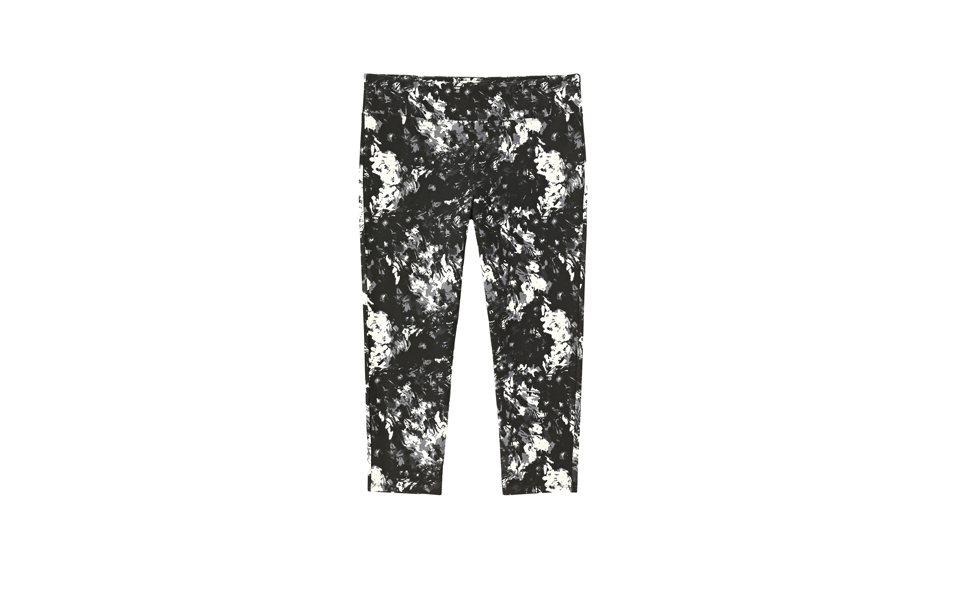 Not only does the blue swirl remind of us of a Van Gogh painting, the mesh calves will help make sure you don't overheat in your next spin class. If You're Lucky Pant, $108 at Lululemon.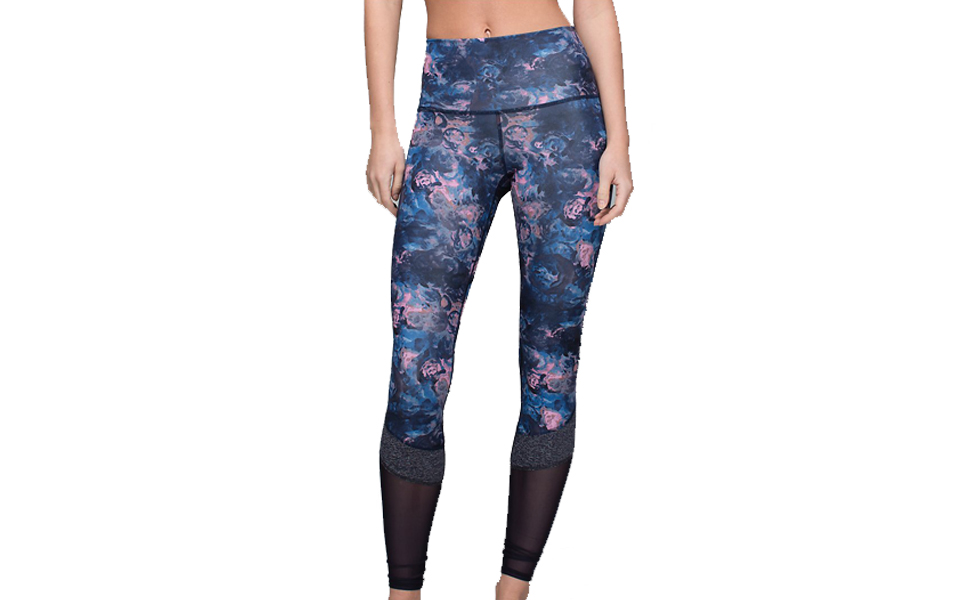 If Lululemon is borrowing from Van Gogh, then Lucas Hugh must have Picasso on the brain. Bonus: there's a built-in pocket for your cell phone. Lucas Hugh Leadlight printed stretch leggings, $410 at Net-A-Porter.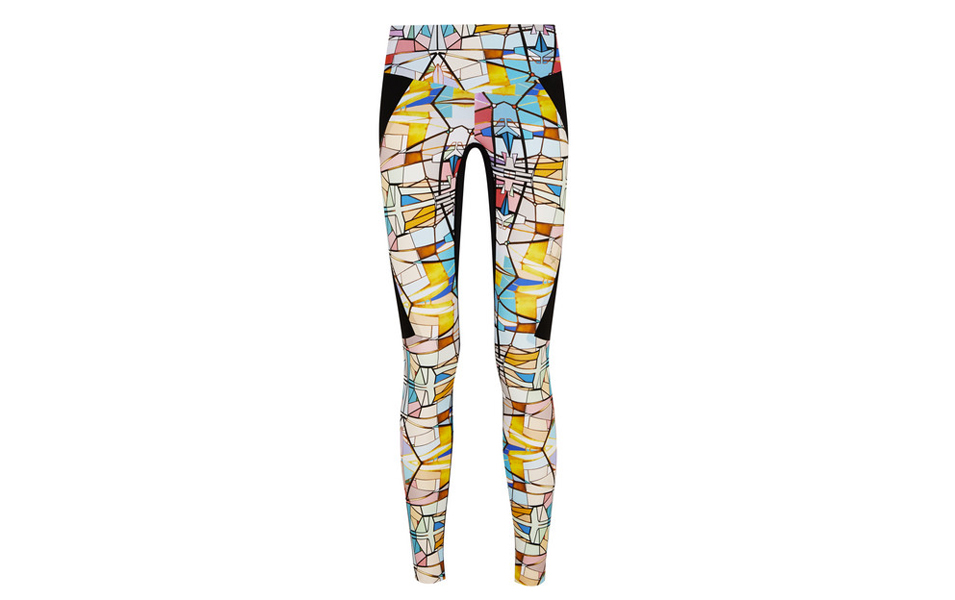 Take a trip somewhere tropical in these Hawaiian-print inspired tights. Floral Fade Sonar capri, $74 at Athleta.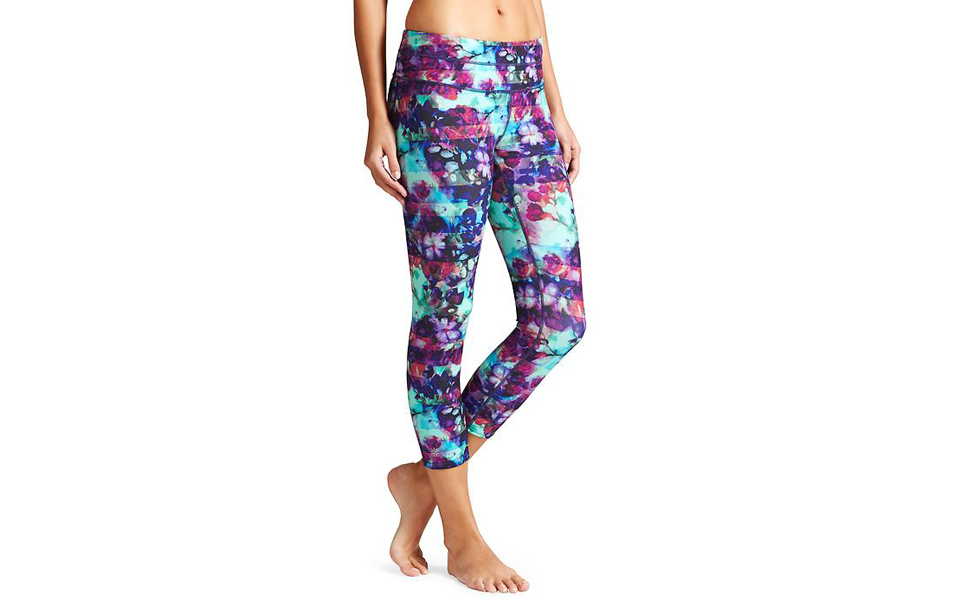 These tights are an inverse mullet—a pattern party in the front with matte navy business in the back. Zella Adrenaline running tights, $64 at Nordstrom.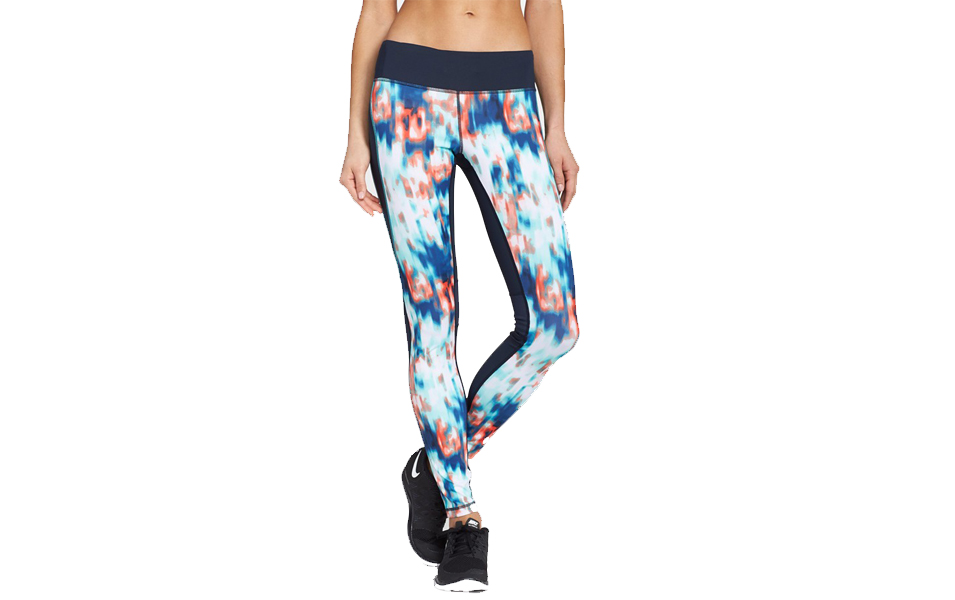 Every woman should feel like a superhero when she works out, even if it's just the endorphins talking. Super logo graphic leggings, $45 at Adidas.