It's hard to find a landmark building in Washington more polarizing than the Martin Luther King Jr. Memorial Library. Designed by legendary German-born architect Ludwig Mies van der Rohe, the city's central library was never much loved by Washingtonians. If anything, its popularity has gone downhill since its 1972 opening.
The building has lost its sleekness thanks to years of deferred maintenance. Patrons complain about the homeless who congregate at the G Street entrance. Architecture aficionados blame the austere metal-and-glass block for paving the way for downtown's mundane office buildings. In its bustling Gallery Place neighborhood, the library remains a nighttime dead zone.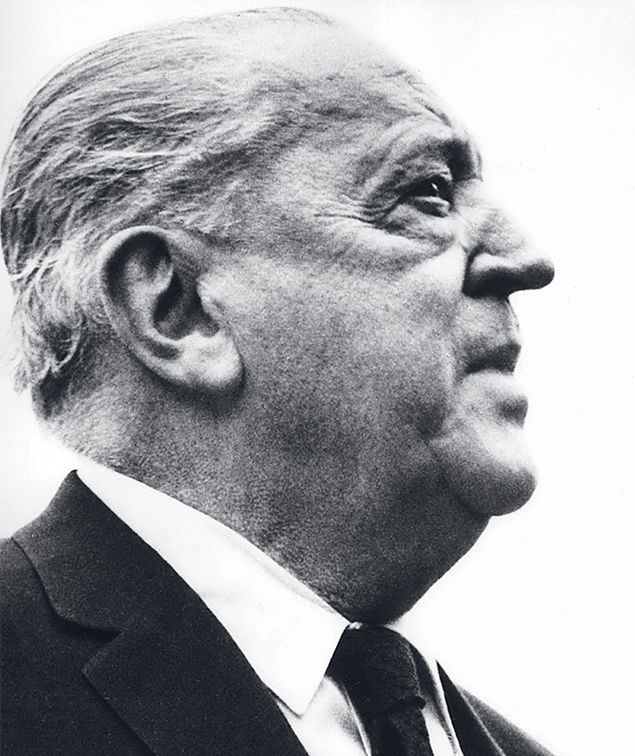 Not all of the antipathy is the fault of Mies, as the architect is commonly known. But some is. "The lower-level auditorium could be the most depressing place to ever attend a public meeting," says Ginnie Cooper, who retired a year and a half ago as DC's chief librarian.
In his 1985 biography of the architect, Franz Schulze concedes the point: "There are no special spaces or interior sequences, little connection of inside to out, and no sense of quality."
Other problems are of a practical bent. "You really have to want to climb the stairs," Cooper says of the library's four staircases, which are enclosed entirely in brick walls, "because you can't find them from the main floor of the building."
Which is why the prospect of major changes to the building caused so much excitement when proposed. But now, as a four-year process wends its way toward a final design, it's clear Washingtonians shouldn't expect a major overhaul of Mies's flawed design. Instead, the most likely outcome is a balancing act that adapts some new ideas while retaining—in the name of historic preservation—some of the architect's original foibles.
In late April, the Dutch architecture firm Mecanoo and its local partner, Martinez & Johnson Architecture, will release their latest updates to the design concepts they submitted to win the commission last year. While the scheme is still under wraps, recent developments make it clear there won't be titanic changes. The ambitious proposal for a three-story rooftop addition is gone, rejected by the library's trustees in January. It will be replaced by a single floor, respectfully set back from the street by a garden-like public space.
Also out: the idea of replacing the entrway's dun-colored brick walls with enough glass to give passersby a view of the activity inside—and reveal those phantom stairs. Ditto Mecanoo/Martinez & Johnson's idea of replacing a series of windowless central rooms on the upper floors with wide-open spaces. In January, DC's Historic Preservation Office recommended against both subtractions. Even this new scheme won't be final. The National Capital Planning Commission (NCPC) won't authorize a firm plan before this summer at the earliest.
It's not all bad news. The forthcoming proposal should still impress, improve performance, and engender a sense of public ownership: It will likely include a ground-floor cafe that integrates the building better into the city, an interior lobby wall that pivots open to reveal an amphitheater-like performance space, vastly easier navigation, and spaces for collective action and individual repose.
But those who had hoped DC's decade-long reimagining of its libraries would culminate in visual fireworks with the King library's makeover will almost certainly have to accept a more modest version of the facility's rebirth.
• • •
For centuries, libraries have been places to collect books and periodicals. But from its earliest days, DC's system has also been charged with applying knowledge. At the 1903 opening of the old main branch on Mount Vernon Square, President Theodore Roosevelt declared, with library benefactor Andrew Carnegie looking on, that the institution's mission included "equalizing the opportunities" of citizens.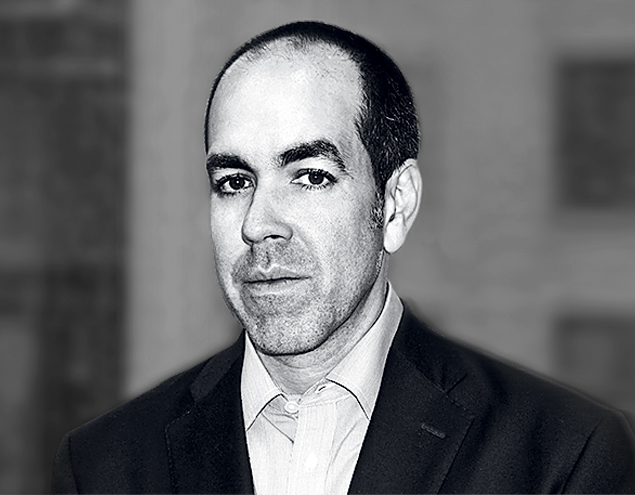 "Carnegie wanted to create a space where people could find tools to get a leg up in life," says current DC Public Library executive director Richard Reyes-Gavilan.
These days, that brief means helping Americans keep pace with society's digital sea change. "There isn't the same scarcity of information as in previous generations," says Miguel A. Figueroa, head of the year-old American Library Association Center for the Future of Libraries, in Chicago. The next step, Figueroa believes, is showing people what they can do with the information.
Today's most advanced libraries look like a playroom on the Google campus. Large common areas known as "makerspaces" are filled with 3-D printers and more analog equipment where local citizenry is encouraged to invent and produce objects. To make way for this new approach, book collections have shrunk. But usage has grown. Visits to public libraries went up by 20.7 percent between 2003 and 2012, while the number of hard-copy materials fell by 15 million, according to the Institute of Museum and Library Services.
For Reyes-Gavilan, interaction among tinkerers is just a starting point: "Makerspace doesn't even scratch the surface of what we want to provide here." The library head instead talks about an " 'innovation space' of thousands of square feet, meant to facilitate the creative economy at all levels. Dance-rehearsal space, power tools, laser cutters, sewing machines—a destination for people who want to work with their hands and may also want to integrate that work with technology."
A New Yorker who, like Cooper, came to DCPL after running the Brooklyn Public Library, Reyes-Gavilan speaks almost breathlessly about expanding library services: Workforce-development classes operating 24-7. Parents from each of the District's wards descending upon a magical children's reading room. A performance venue plus classrooms where high-schoolers learn about the man the building is named for as well as DC history. "We're not just modernizing a building," Reyes-Gavilan says. "We're creating spaces to facilitate new forms of learning we don't have right now."
The recent history of DC's libraries raised expectations that the central branch would be architecturally transformed as well. When Cooper came to Washington in mid-2006, the entire system had fallen into disrepair. "We had buildings where we couldn't plug in the computers," she recalls.
Armed with the right to pick her own architects and run her own procurement, Cooper led the overhaul of 16 libraries, renovating historic structures in Petworth and Mount Pleasant and drawing acclaim for new buildings across the city. In 2010, Wall Street Journal architecture critic Julie Iovine praised the newly opened Shaw branch as one example of next-generation libraries functioning as "interactive civic centers." Two years later, the Washington Post's Philip Kennicott praised two branches by British architect David Adjaye—who is leading the design of the forthcoming National Museum of African American History and Culture for the Smithsonian—praising their "deep sense of respect for what the building should do and for whom it does that work."
The libraries recreated under Cooper manage to make strong architectural statements without overpowering their neighborhoods. They serve as quiet rejoinders to the federal city's neo-traditional architecture. They symbolize the rising fortunes of the District as a city with a beating heart of its own.
And they're working. Circulation tripled between Cooper's arrival in July 2006 and her retirement announcement in May 2013. In the last two years of her tenure, downloads of digital materials doubled.
• • •
The price of these jolts of energy was the long delay in attending to the central branch. In 2004, then-mayor Anthony Williams established the blue-ribbon Mayor's Task Force on the Future of the DC Public Library System. Two years later, Williams, with the task force's support, proposed that DCPL sell or lease the Mies building and apply that revenue to building a new central branch a block away. The proceeds would have paid for about a third of the cost, and the mayor envisioned raising additional money by leasing ground-floor space to retail stores.
The idea met immediate criticism, the fiercest of it from the DC Library Renaissance Project, a group founded in 2002 by Ralph Nader. The Naderites complained that "puppet shows . . . shops and coffee houses envisioned by the Task Force as offerings of a state-of-the-art library strike the library-going public as trivial and beside the point."
By the end of 2006, the DC Council tabled major action. Funds were instead allocated to modernizing the branch libraries. But the success of the branch program spurred new momentum for renovating the Mies property. "We now have a lot of credibility in managing projects and seeking consensus," says Gregory McCarthy, then Mayor Anthony Williams's deputy chief of staff and today president of the DC Board of Library Trustees. (He's also a vice president of the Washington Nationals.)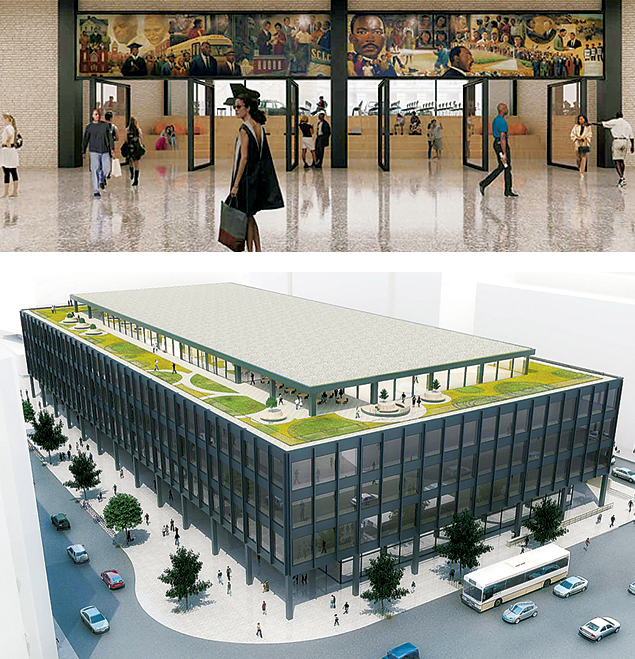 Reyes-Gavilan started work in March of last year, a month after Mecanoo/Martinez & Johnson won the international competition to redesign the library and the team's rendering of a three-story crown sitting atop Mies's cogent black block was already circulating in the press. Set off-kilter to the rest of the structure, the sculptural form came across as a clever riposte to Mies's rigor. As with many competition entries, it was never intended to be more than a starting point, but to the public it intimated that the renovation could be as adventurous as Cooper's new branches.
Thus, while people who understand how the design game is played have taken the reduced ambitions in stride, some disenchantment has set in among the broader public.
Decisions about the Mies building will—rightfully—get more scrutiny than the branch libraries did. The MLK facility is Mies's only completed library design and the only example of his work in Washington. It's also thought to be the first public building anywhere to be named for Martin Luther King Jr. But Washington, with its myriad local and federal agencies and its historic city plan, adds a degree of difficulty unlike that in other cities. Tom Johnson, a Martinez & Johnson founding principal and a lifelong Washingtonian, says it's not often that a DC project prompts these exacting protocols.
In the meantime, Mecanoo and Martinez & Johnson have been working behind the scenes gathering public comment and establishing communications with the three regulatory bodies they'll face starting in April.
"Maybe you think we've been quiet since winning the competition," Mecanoo founding partner Francine Houben tells me as we walk through the library in late January. "But we've never seen academic research on the building, so we've been doing that."
Taking a seat, Houben opens her laptop to play a video of her interview with Jack Bowman, a Chicago architect who, with Mies's longtime right hand, Gene Summers, executed the design after Mies's death in 1969.
Now in his eighties, Bowman recalls that the tan brick at the library's entrances was a less expensive substitute for the veined green marble Mies had stipulated. Houben says she also learned from Bowman that the problematic navigation to the upper floors was "never solved."
That research could sway city and federal officials as they determine how much reverence Mies's original design actually deserves. But the preservationists will regard the budget concessions and mistakes as snapshots of life and politics at a particular moment—documents of social history, warts and all. The conversation under way now between preservationists and the design team is how much license to give for updating a historic asset to a contemporary purpose.
As Gunny Harboe, a Chicago architect who has earned widespread acclaim for his preservation work on Mies buildings, puts it: "You're making decisions about what remains important and what gives a building the relevance to move forward."
Washingtonians aren't the only ones waiting for an answer. Modernism's status as preservation-worthy is still relatively tenuous. The United States nominated its first examples of Modernist architecture to the UNESCO World Heritage List only earlier this year, all of them relatively romantic Frank Lloyd Wright buildings, not the strict rationalism of Mies and his contemporaries. Whatever design the NCPC ultimately sanctions, architects and critics around the world will watch to see how the District reconciles respect for the library with optimization of DCPL's needs. Says Johnson: "I think this is an international test case about how to adapt a building like this."
Reyes-Gavilan, though, is less concerned with the building's aesthetics than with whether it enables him to do his job. Questions concerning the three-story addition, he says, have already "been a real distraction in terms of getting people to think hard about the library itself."
The DCPL head is also aware that funding for the project is dependent on public support, which in turn depends on not getting bogged down in design squabbles. Reyes-Gavilan is confident that come what may, the MLK library will possess the dynamism and delight he envisions—whether it's apparent from the outside or not.
But he's still hoping that alterations to the historic fabric will embody the excitement he brings to his mission: "If we're not allowed to create a very open vertical circulation—if you don't come into this building and see very clearly some beautiful staircases that take you up—we may as well not do this project. If you come into this building and say, 'It's been restored,' I will consider that a failure."
David Sokol, a former Washingtonian, writes about architecture from New York.

This article appears in our April 2015 issue of Washingtonian.