1. Aretha Franklin
May 13, Strathmore
Aretha Franklin might not tell you what you want to know. She doesn't talk about her health, the subject of much speculation in 2010 when she had surgery for a mysterious ailment. "I've left that behind," Franklin says. Her granddaughter, Victorie, who sang that lovely tribute to her on BET? That's off limits, too: "Victorie is mostly into her education at this point." Oh, and as for recording this phone conversation for Washingtonian's records? Forget it.
Here's what Franklin— pictured above in 1970— will discuss: performing in the '60s at Bohemian Caverns on U Street and downtown DC's now-shuttered Casino Royal, where she recalls that disco girls danced in large water containers. She also has great memories of her Washington appearances, including President Obama's inauguration in 2009: "Looking out on the plethora of people was just awesome."
Then the greatest R&B singer of all time proceeds to complain about the weather. At Obama's inauguration, you see, it was very cold. "It was in the 20s or 30s," Franklin says. "It affected my voice terribly." Later she asks, "Tell me something— what's the weather like right now in DC?"
She wants to know because she's performing songs from her latest album, Aretha Franklin Sings the Great Diva Classics, as well as her other hits, at Strathmore on May 13. She'll be joined by guest performers and a 20-piece orchestra. Pressed for details, however, the Queen of Soul clams up: "There will be other really nice surprises that I'm sure the audience will enjoy, and it will educate them— the education of Aretha." $65 to $195. — Emily Codik
2. Through a Lens Darkly: Black Photographers and the Emergence of a People
May 31, National Gallery of Art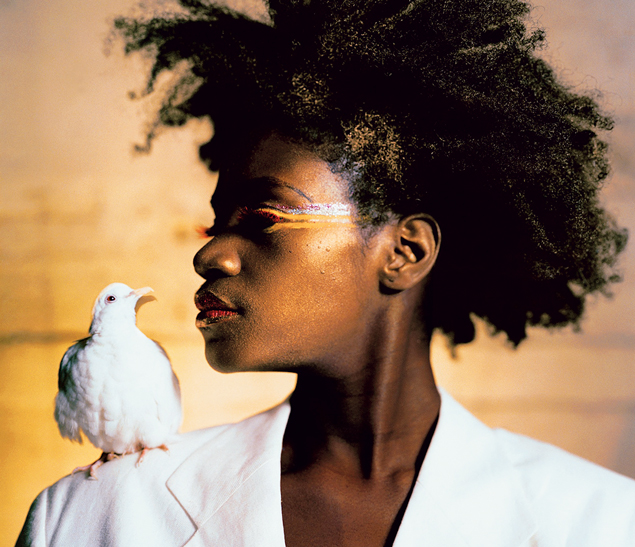 This 90-minute film—part of the American Experiments in Narrative series—looks at the representation of African-Americans through photography. Director Thomas Allen Harris explains that it's based on one idea: If America had a family album, "what would African-Americans look like" in it? The film contrasts images African-Americans have made of themselves with those popular culture has made on their behalf. True to the name of the series, the film is an experiment in narrative. Technically a documentary, it's so influenced by poetry that it doesn't fit neatly into categories. Q&A to follow screening. Free; 4 pm.
3. "Indiana Jones and the Adventure of Archaeology"
May 14-January 3, National Geographic Museum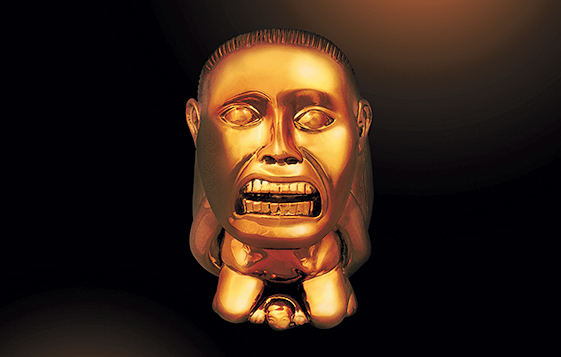 Which Hindu goddess did the cult worship in Indiana Jones and the Temple of Doom? If you answered Kali, you'll love this exhibit. The collection features archaeological artifacts as well as original props (such as the fertility idol above), concept art, and costumes from Indiana Jones films. Perfect for the Indy fan in the family, the show takes you on a quest to uncover the true origins of archaeological mysteries. $15.
4. Scottish Ballet
May 28-30, Kennedy Center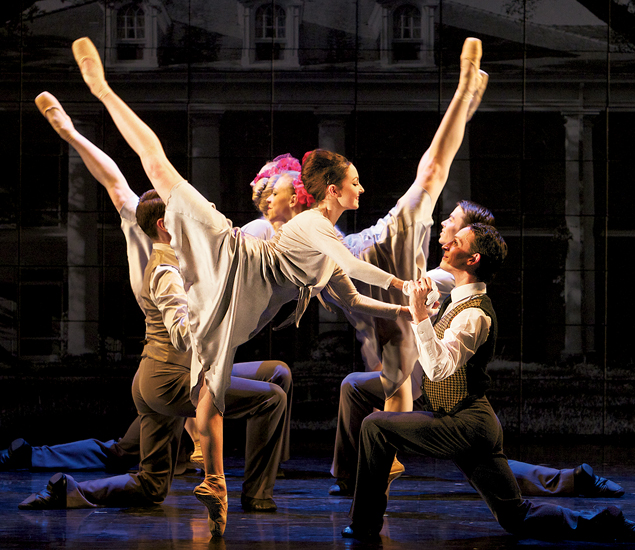 This Glaswegian troupe has shorn A Streetcar Named Desire of most of Tennessee Williams's language, which seems weird until you imagine how they'd likely pronounce lines like "Hold back the brutes." Peter Salem's score helps with the translation, but it's Annabelle Lopez Ochoa's choreography that flings Stanley Kowalski's animal habits around the stage. $30 to 108.
5. If Birds Could Fly
May 1, Hill Country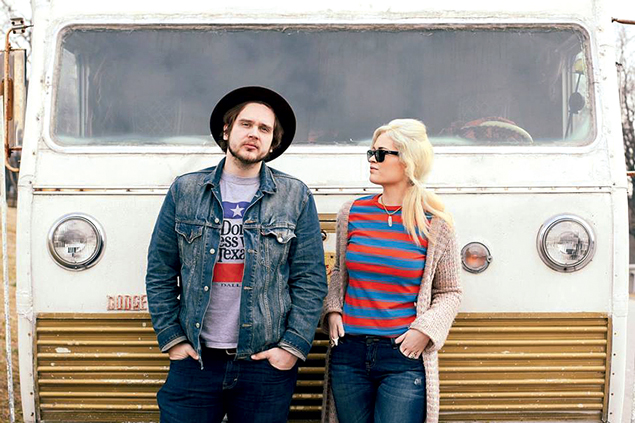 This southwestern Virginia quartet embraces its Appalachian sound through the warm, soulful tenor of lead singer Brittany Carter and the sweet acoustic melodies of guitarist Andrew Carter. If Birds Could Fly strips country music down to its folk roots, relying on raw power to bring its songs home. Free.
6. "Peacock Room Remix: Darren Waterston's 'Filthy Lucre' "
May 16-January 2, 2017, Arthur M. Sackler Gallery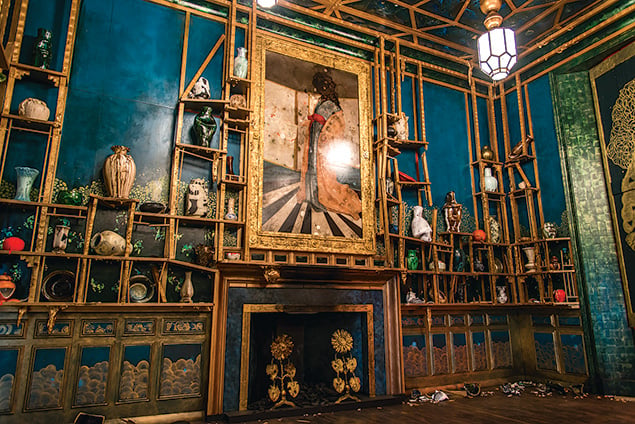 Ever gazed at an artwork and had the urge to destroy it? Waterston's installation "Filthy Lucre" deconstructs Whistler's Peacock Room, leaving it with splintered shelves, surfaces dripping with paint, and debris on the floor. Sounds by the band Betty complete the eerie atmosphere.
7. "Reporting Vietnam"
May 22-September 12, 2016, Newseum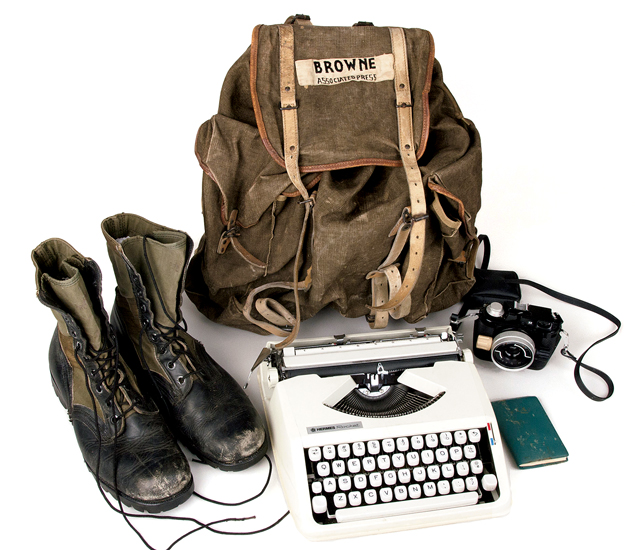 Though carnage now buzzes daily on CNN, America's first televised war began just over half a century ago. The Newseum's exhibit examines the conflict through the influential lens of media, with film footage, indelible images, newspapers, and music that became "the soundtrack for a generation." $22.95.
8. Arsenal of Democracy: World War II Victory Capitol Flyover
May 8, National Mall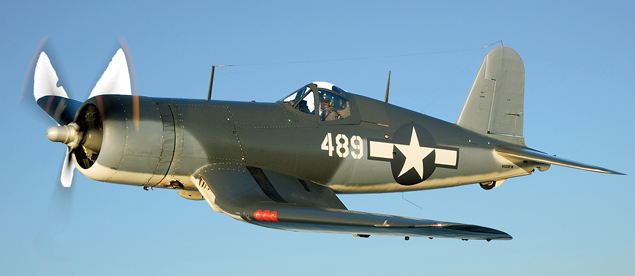 9. Feria de Sevilla
May 31, Strathmore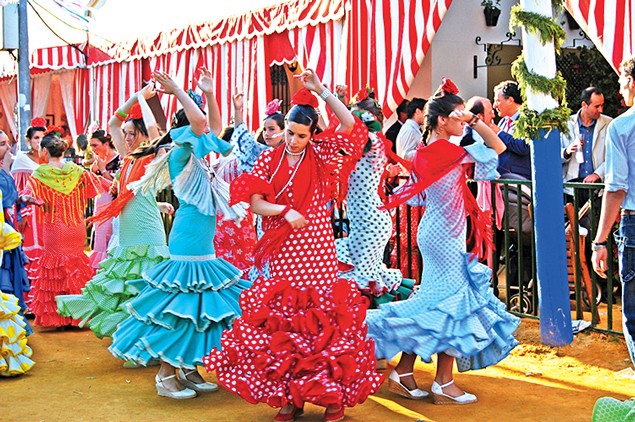 Picture this: Flamenco dancers stomping onstage. A couple of guys accompanying them on the guitar. There's chorizo on the grill and paella bubbling. It wouldn't be a Spanish party without wine, and at the Feria de Sevilla, you can wash down a mouthful of bocadillo with cold sangría. This is the biggest Spanish bash in Washington, an annual event that draws more than 7,000. "In the States, you live to work, but in Spain, you work to live," says Maria Brattlof, a member of the event's organizing committee and president of the Centro Español de Washington, DC. For this party, though, you don't have to work too hard because, best of all, it's free.
10. Zombie: The American
May 29-June 21, Woolly Mammoth Theatre Company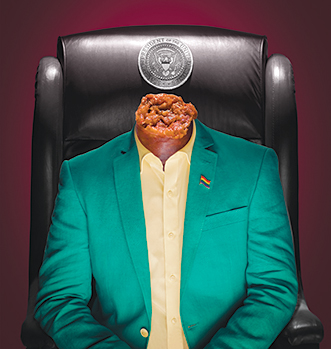 Robert O'Hara's play promises so much more than your average political drama. Directed by Howard Shalwitz, it features the first openly gay President, threats of civil war and invasion, and zombies in the White House basement. Think The Walking Dead meets Scandal. $35 to $75.
11. An Evening with Neil Gaiman
May 1, DAR Constitution Hall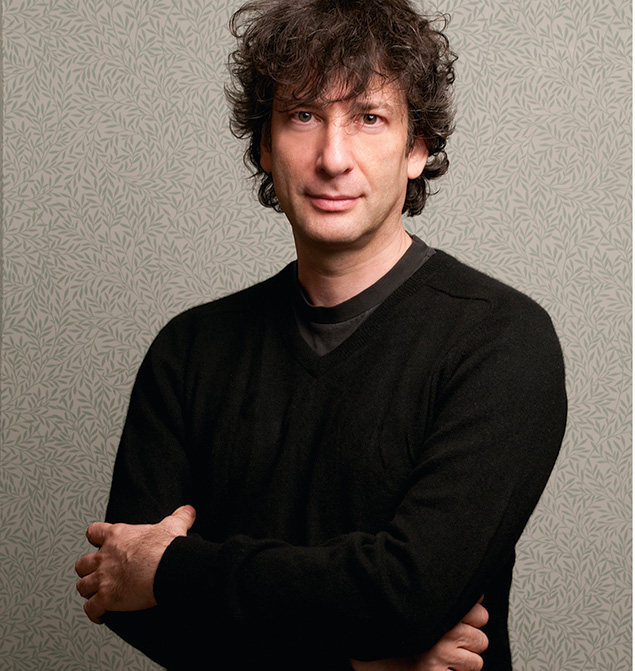 When a bookstore is too cozy for a visiting author, it's common for a more spacious venue to be pressed into service. Neil Gaiman has so many fans, though, that he's speaking at Constitution Hall. And we're betting it could sell out. Easy.
Gaiman's fiction (American Gods, the Sandman series, Coraline) transcends traditional genres. Dabbling in mythology, fantasy, science fiction, and the bildungsroman, Gaiman may be the closest thing we have to a C.S. Lewis or J.R.R. Tolkien— he's highly inventive, unabashedly dreamy, and unafraid of the weird and macabre. Most important, his prose is both entertaining and elegant.
Notorious for his generosity to fans, Gaiman is also a true 21st-century artist, answering readers' questions on his Tumblr and avidly engaging in conversation with his 2 million-plus Twitter followers (@neilhimself). So buy a ticket in advance. $34.50 to $57.
12. Chuck Palahniuk
May 28, Sixth & I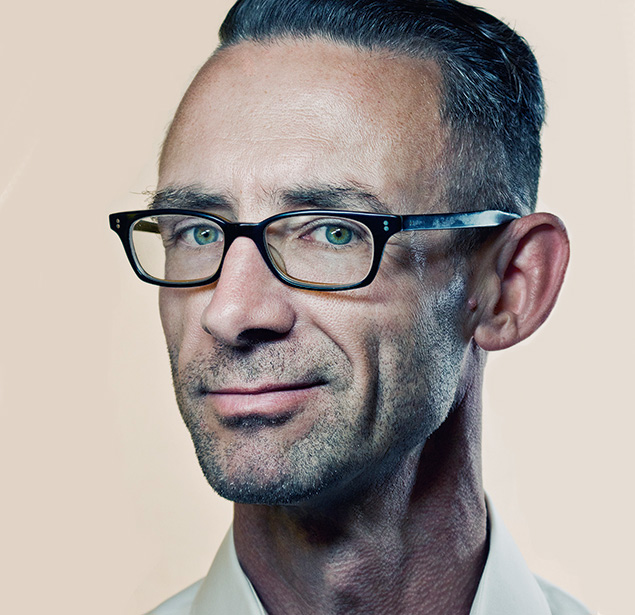 The first rule of Chuck Palahniuk: You'll never be bored. Even the Fight Club creator's book signings take on a bizarre, otherworldly sheen. This event promises to be no different, with a reading to promote the unofficial shock jock of the literary set's new collection, Make Something Up; games and prizes; and another foray into Tyler Durden's alterna-universe with the Fight Club 2 graphic-novel installment. Pack bandages. $35. —Hillary Kelly
13. Dior and I
May 1-7, Landmark E Street Cinema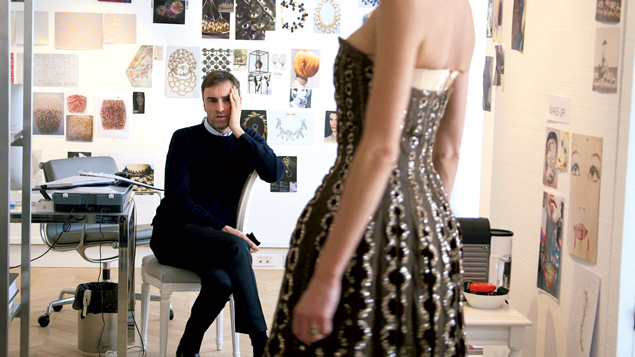 When's the last time Anna Wintour attended your first big presentation at a new job? That's the situation Raf Simons (above) faced when he took over for the disgraced John Galliano at Christian Dior. This documentary's director, Frédéric Tcheng, provides a window into the whirlwind that is turning ideas into garments, lingering on Simons's otherwise stoic face in moments of triumph and breakdown. It's a terrifically intimate look at a terrifically intimate process.
14. Shortcut to Europe: European Union Embassies' Open House
May 9, euopenhouse.org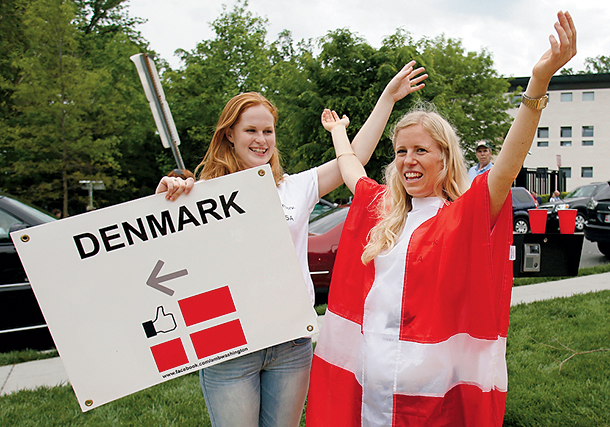 Greece's fight with Germany may yet tear the European Union apart, but on this day, 28 member countries' embassies are united—presenting activities such as Romanian folk dancing and a quiz about Estonia. A shuttle moves you across borders.
15. Georgetown Garden Tour
May 9, georgetowngardentour.com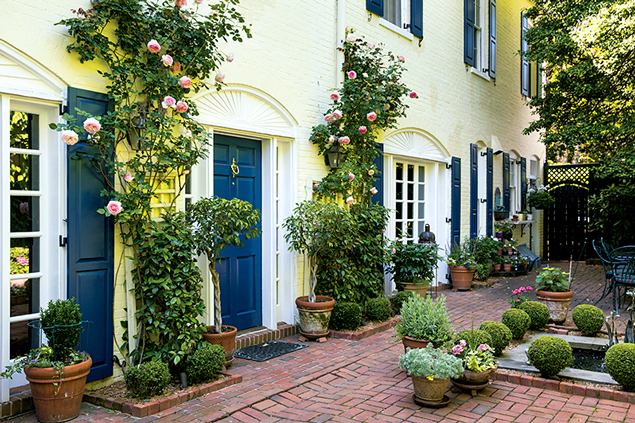 The soil is fertilized, the fig trees are espaliered, and the Georgetown Garden Club is hosting its 87th annual tour of the neighborhood's best-manicured plots and beds. For those who'd rather stay indoors, afternoon tea is served inside Christ Church from 2 to 4. $30 to $35.
16. "Vanessa Bell's Hogarth Press Designs"
May 11-November 13, National Museum of Women in the Arts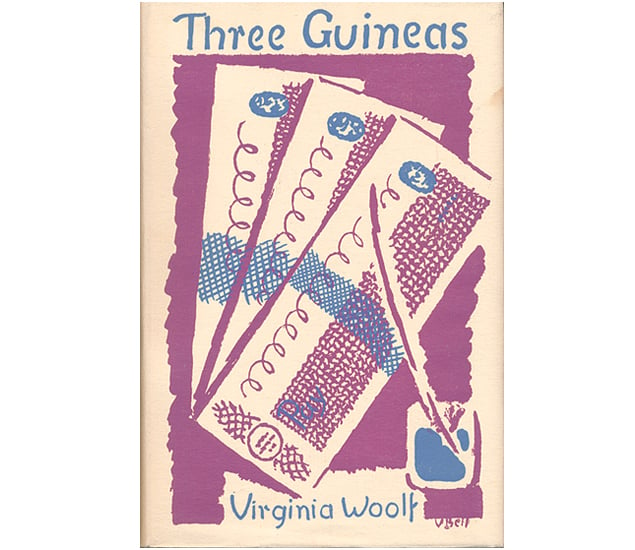 Bell's art hung at the revolutionary Second Post-Impressionist Exhibition of 1912. Her weekly salons allowed the Bloomsbury Group of writers and artists to continue meeting after its early years. And the care she lavished on her sister, Virginia Woolf, helped Woolf remain stable enough to write. But Bell is too often a footnote in her sister's biography. That changes with this small but lovely exhibit, which includes a rare first edition of Woolf's Monday or Tuesday. $10.
17. Lila Downs
May 1, Lisner auditorium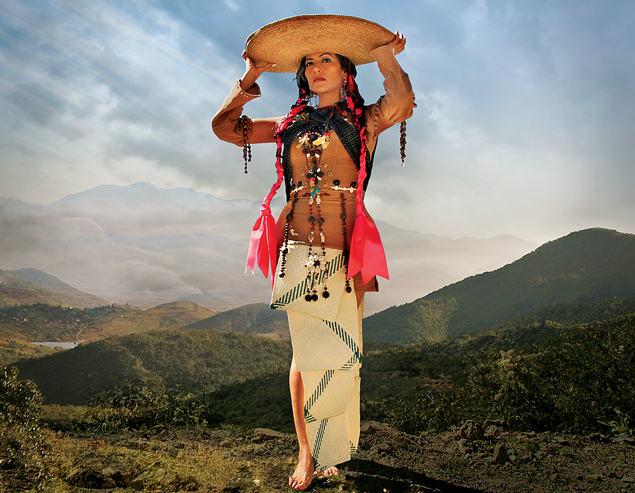 Lila Downs grew up in Minnesota and Oaxaca, and she croons about oil drilling, kidnapping, and violence in an exploration of social justice that mashes Mexican ranchera music with American hip-hop and jazz. Her new album, an explosion of politically charged lyrics and Mesoamerican sounds, is called Balas y Chocolate (or Bullets and Chocolate). As its title suggests, her music is lively enough to dance to but serious enough to contemplate over mezcal. $40 to $60.
18. Lee Fields & the Expressions
May 2, Howard Theatre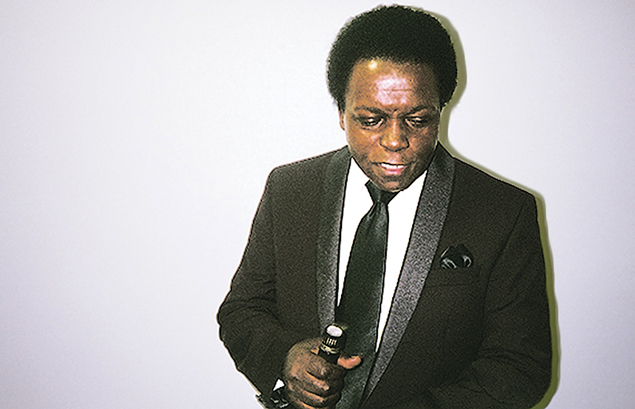 Fields's voice recalls James Brown's, and he's part of the same soul-revival scene that spawned Sharon Jones and the Dap-Kings, but he's no nostalgia act: Fields began recording in the '60s, and the handkerchief that could keep his brow dry hasn't yet been made. This show marks the birthday of Big Tony, bassist/singer of the DC go-go act Trouble Funk. $30; ticketmaster.com.
19. Yoga on the Mall
May 9, Sylvan Theater
A thousand bodies with arms reaching to the sky in vrksasana (tree pose) and the Washington Monument in the background. Metro DC Yoga Week features free or discounted classes at many studios, ending with this massive all-levels class. Come for the workout, stay for the corpse pose. Free.
20. "Eye Pop: The Celebrity Gaze"
May 22-July 10, 2016, National Portrait Gallery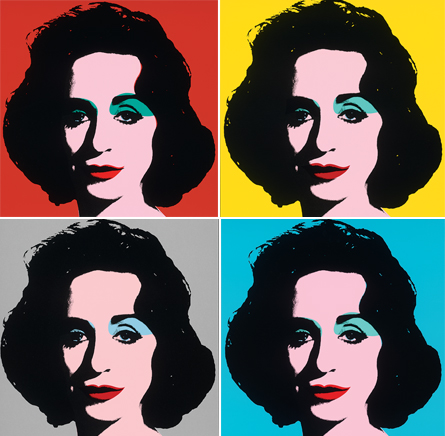 America practically invented fame, so it's only right that the Portrait Gallery should present these images of pop-culture figures. An airbrushed Katy Perry and Annie Leibovitz's famous shot of Renée Fleming onstage join R. Luke DuBois's portraits of Google's founders—stars of a slightly different sort than Brad Pitt, whose image is also here.
21. Queer Queens of Qomedy
May 17, Jammin' Java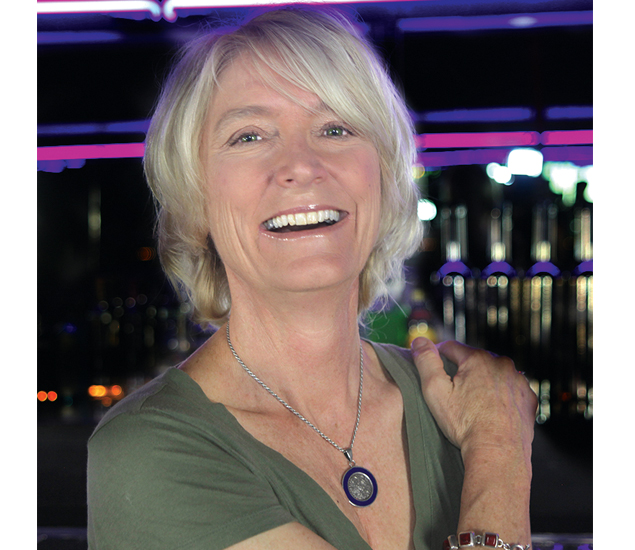 What comedian Poppy Champlin (above) brings to every Queer Queens of Qomedy gig: an excruciating misspelling, some OMG-did-she-just-say-that jokes, and a guest comic or two. Here she shares the stage with Karen Williams, who has said she likes to play for lesbians because they're smart: "The gay guys wound up with the money, and we got the books." $20 to $30.
22. "Through the African American Lens: Selections from the Permanent Collection"
Beginning May 8, National Museum of American History
While the National Museum of African American History and Culture is under construction, you can see part of its permanent collection next door, telling the stories of trailblazers, innovators, and history-makers from Harriet Tubman to Althea Gibson. Artifacts on display include James Brown's electric organ and his red jumpsuit. And who doesn't want to see James Brown's red jumpsuit?.
23. Rosencrantz and Guildenstern Are Dead
May 12-June 21, Folger Theatre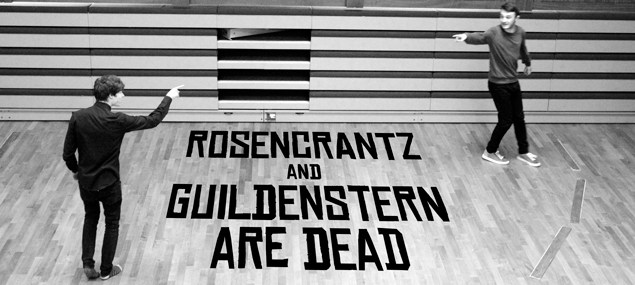 Tom Stoppard's 1966 comic riff on Hamlet places two minor characters from the Shakespeare tragedy as his protatgonists. Hamlet's childhood companions want to reveal what's got the Prince of Denmark so bothered, eliciting laughs along the way through their encounters with an array of equally absurd characters. If you like surprise endings, this might not be the play for you: The title gives it all away. $30 to $75.
24. Virginia Gold Cup
May 2, The Plains
Break out your straw hats and Nantucket Reds for the 90th running of the venerable steeplechase races. Not into horses? This event is a great excuse to graze on a picnic, try your luck with small wagers on the horses, and soak up the country views. $85 (per car) and up.
25. Cinderella
May 9-May 21, Washington National Opera
Rossini's opera strays from classic rags-to-riches fairy tales: Bracelets stand in for glass slippers, and a philosophy tutor makes for a wiser fairy godmother. This whimsical production also includes six dancing rats, dudes in white wigs, and ladies caught in their unmentionables—which, in the case of an opera from 1817, means corsets and some seriously colossal bum pads. Mezzo-soprano Isabel Leonard takes the lead in a show that WNO artistic director Francesca Zambello describes as something "you've never seen before." $25 to $300.
Where & When was written by Andrew Beaujon, Emily Codik, Caroline Cunningham, Sherri Dalphonse, Kristen Doerer, Benjamin Freed, Hillary Kelly, Emma Foehringer Merchant, John Scarpinato, Harrison Smith, Noah Weiland, Ryan Weisser, and Sarah Zlotnick.