Summer can be rough on vegetarians, who can get stuck eating only potato salad and popsicles at cookouts. Not even the baked beans are safe (they're usually made with bacon, pork, or other animal-based additives).
So what's a rabbit-food-lover to do?
Thankfully, there are in fact plentiful options. Vegetarians can happily crowd around the grill and wait for delicious plant-based burgers, pulled "pork" sammies, and veggie dogs made out of actual vegetables instead of processed soybeans.
Try out a few of these easy vegetarian recipes at your next outdoor party. Your carnivorous friends may even want to snag a bite—or two.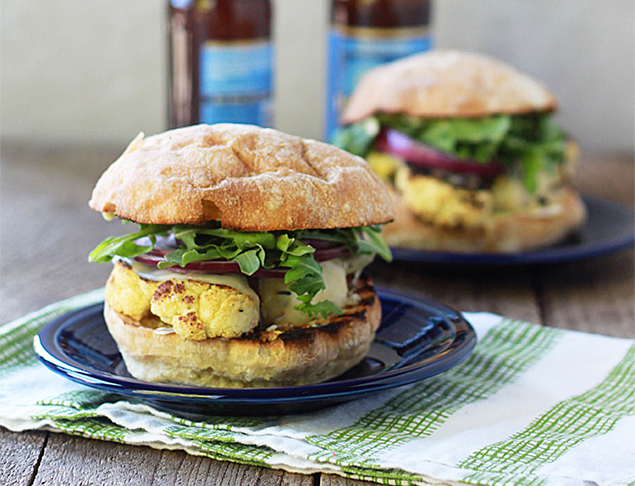 Cauliflower steaks are an easy substitute for a burger. This recipe from KitchenTreaty seasons the steaks with olive oil, salt, and pepper, but you can kick up the flavor with some chile powder, garlic, or a little lime. Grill 'em up and throw them on a bun with some mustard, lettuce and tomato, and you've got yourself a great burger. Plus, these bad boys only take about 20 minutes to whip up.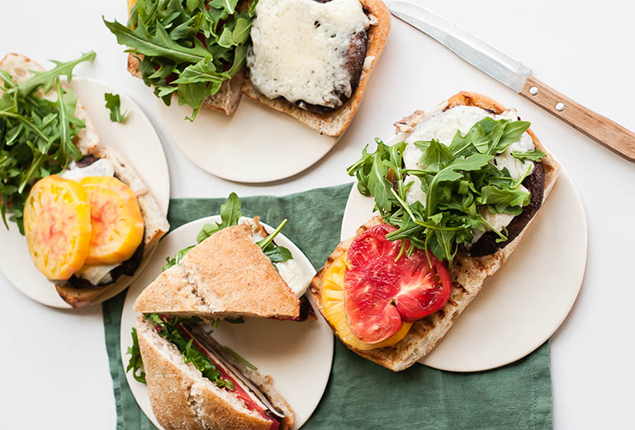 Mushrooms, fresh heirloom tomatoes, and wine—need we say more?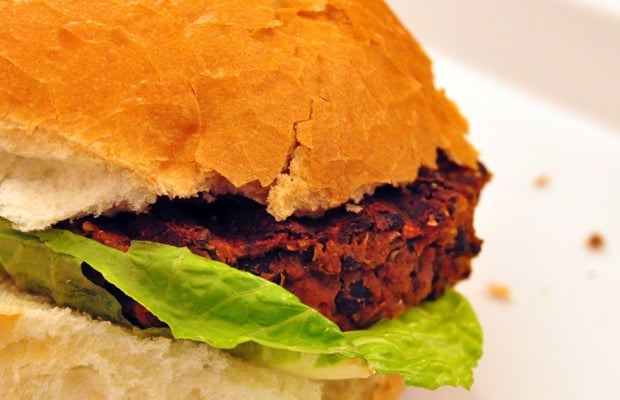 There are so many delicious wins with this burger. The buns are gluten-free and the burger is loaded with vitamins and fiber to keep you full. With lettuce, tomato, and some mustard, you've got yourself a pretty healthy burger. So healthy, you may want some guilt-free seconds.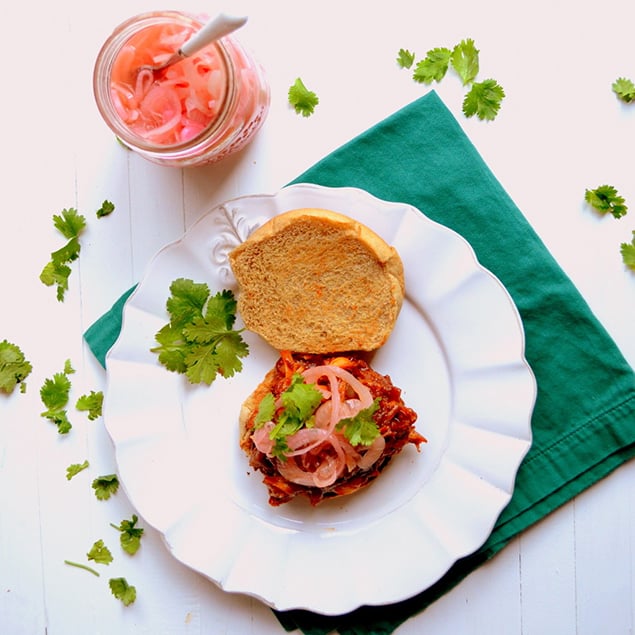 Vegans, rejoice! You no longer need pork, chicken, or brisket to make a perfect barbecue sandwich. All you need is one pound of a little miracle called Jackfruit. Like tofu, it will soak up the flavor of anything you add to it, so don't be shy with seasonings. Jackfruit also has a meaty texture, so it will fry, sauté, and grill similarly to pork or chicken.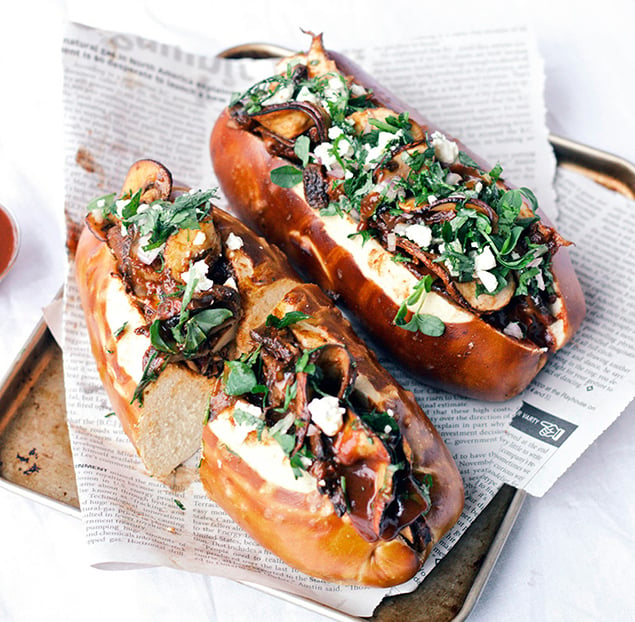 If you're not quite ready to try out Jackfruit, there's another option: portobello mushrooms. Thinly sliced, sautéd to a nice crisp, and simmered in homemade, smoky-sweet barbecue sauce, these mushrooms put up a good fight against their meaty counterparts. Place them on a warm, toasted pretzel roll with some feta and cilantro for an easy barbecue sandwich.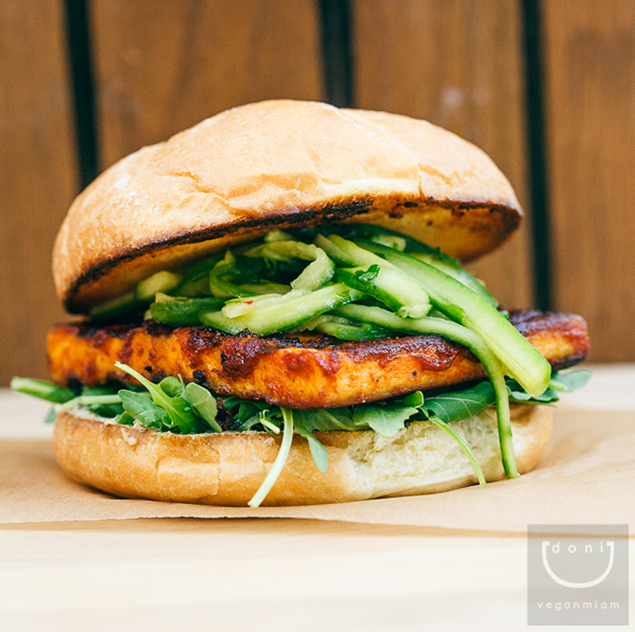 This barbecue recipe includes everything to make a smoky dry rub and tangy barbecue sauce to smother a juicy piece of tofu with. You can bake it in the oven or throw it on the grill for an easy-to-make, meat-free burger.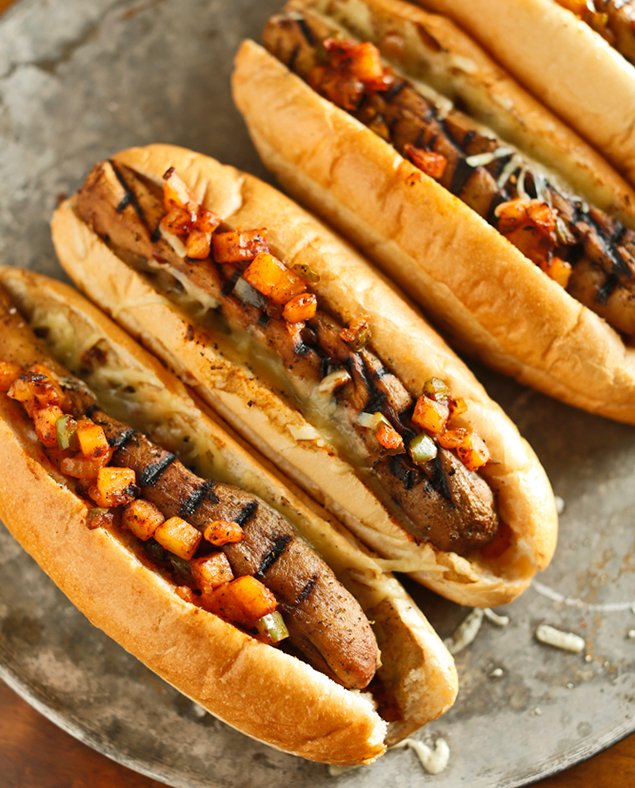 Finding a decent veggie hot dog is no easy task, so why not save some time—and your taste buds—and use Japanese eggplants as a subsitute for grilled dogs? With a generous amount of Italian seasoning and spices, you can make a tasty rub that will crisp up the eggplants on the grill. And an added bonus: These sausages are ready in about eight minutes, and will have beautiful grill marks that no hot-dog or sausage can compete with.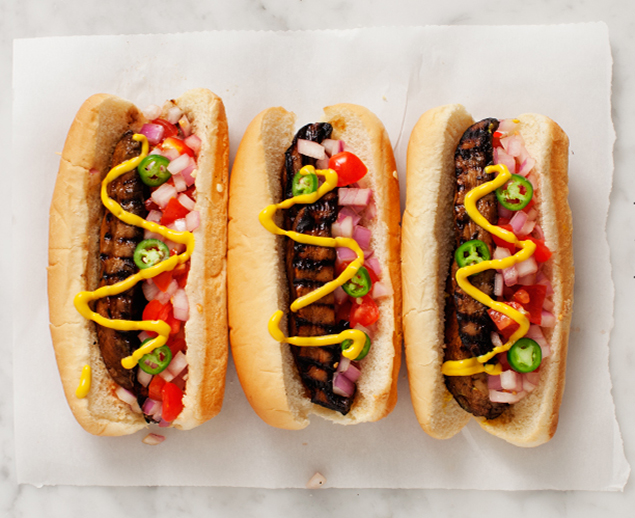 Craving a more traditional dog? No worries, you can grill up the next-best-thing with portobellos. The mushrooms, sliced in strips, grill more evenly and faster than a plain portobello burger, and with all the fixings, you've got yourself a classic dog in minutes.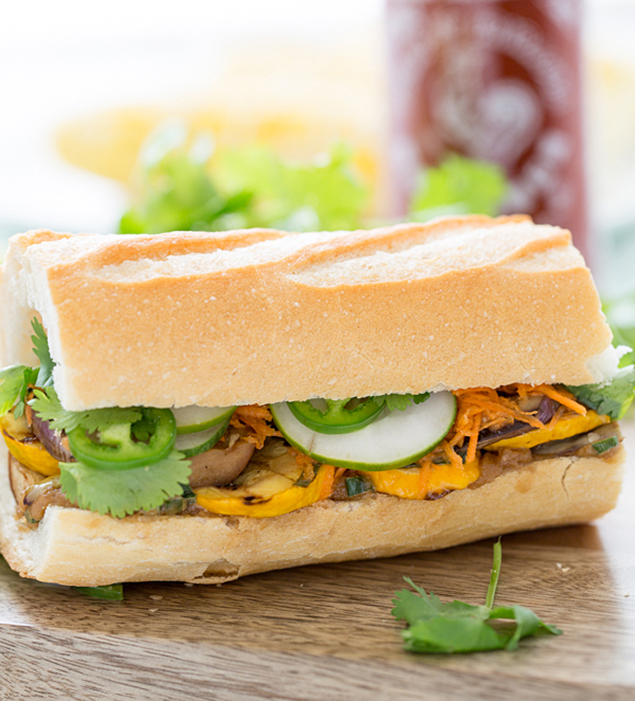 There's so much more you can do with grilled veggies besides making the anticipated kabob. Go for the unexpected, and try out this grilled banh mi recipe from Oh My Veggies. Not only is this sandwich lighter than your basic pulled pork or burger, it gives you the option to include as many veggies as you want—the possibilities are endless!
Want more fitness news? Sign up for Washingtonian's health newsletter, and get fitness tips from local pros, learn how to make delicious, healthy meals, and more.