Though Maria Trabocchi is constantly surrounded by pasta, she rarely indulges. She adheres to a low-carb diet. "I don't eat pasta during the week, so I can enjoy my designated 'cheat day' on Sundays when anything goes," she says.
That's not exactly what you'd expect from the restaurateur who owns three of the best Italian spots in town—Fiola, Fiola Mare, and Casa Luca—alongside her chef-husband, Fabio. Trabocchi, who grew up in Mallorca and Madrid, oversees what she describes as the restaurants's guest experience, juggling the demands of some of Washington's biggest players, including Michelle Obama. To stay on her toes, Trabocchi exercises with a trainer and eats healthfully. Here's how she eats on an ordinary day.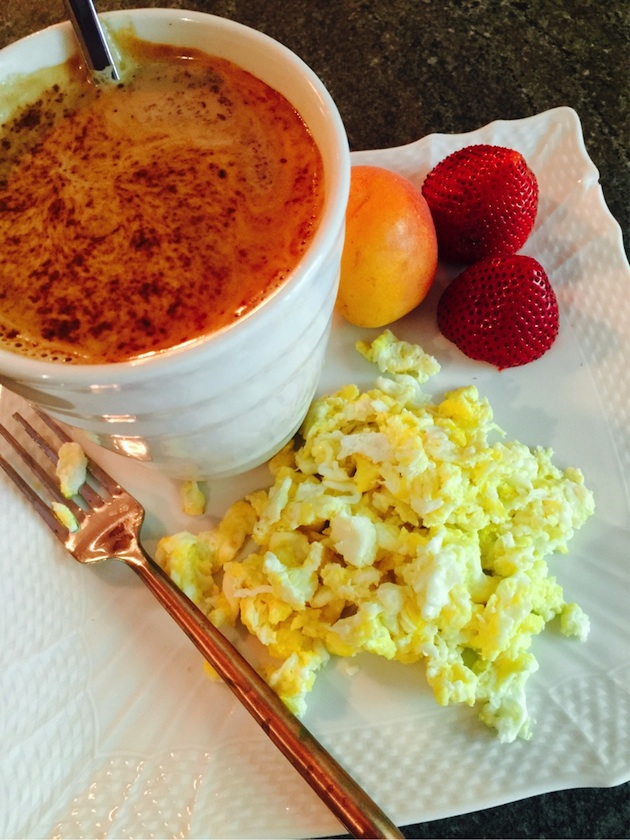 Breakfast: "Like most moms, I wake up early so I can take my [11-year-old] son, Luca, to school every morning. He's sweet enough to prepare breakfast for me. Today, breakfast is two scrambled eggs, a slice of whole wheat toast, and a latte with two percent milk.
After I drop Luca off, I head over to see my trainer at Balance Gym for an hour-long session. I stay hydrated with plenty of water before heading back home to make a fruit smoothie. The days I work out, I follow the 'no carb rule,' so the pain and sweat from my workout is not in vain. If I eat too much any given day, I balance the next day with lots of water and light fare."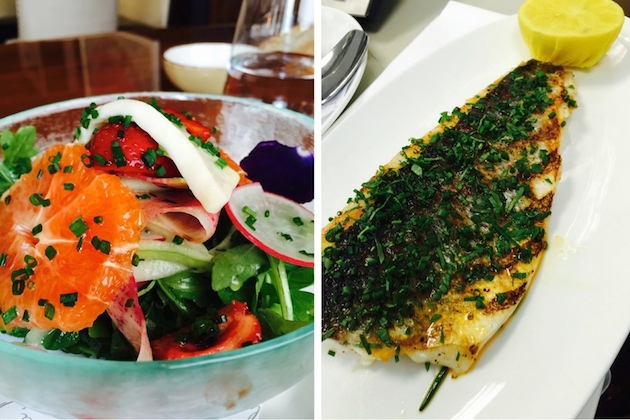 Lunch: "To start, I'm having a salad from Fiola with baby arugula, satsuma mandarins, Lombardy stracchino cheese, taggiasca olives, and tarragon. It's one of my favorites. For my second course, I have some olive oil-poached cod."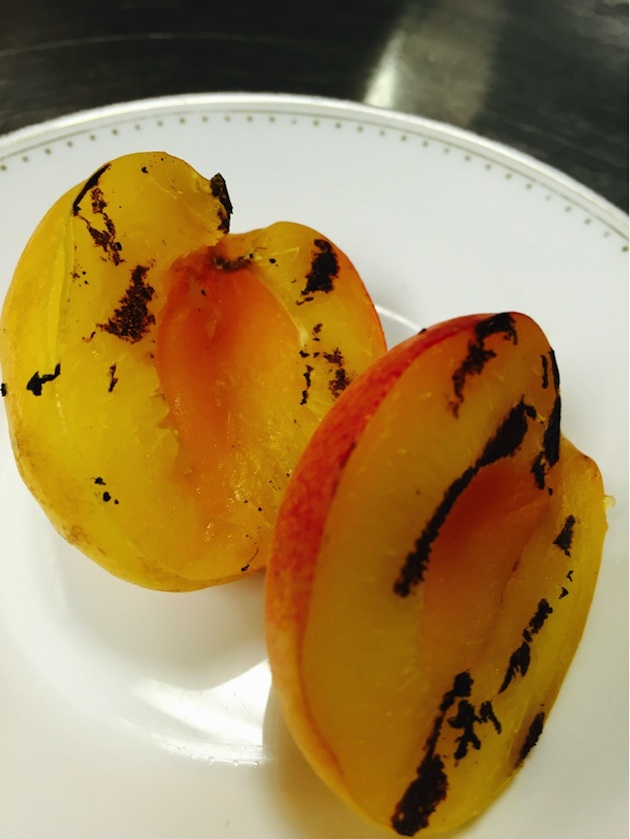 Snack: "Chef Kendra Grieco [Fiola's pastry chef] is always working on new desserts to add to the menu, and today she sends over some grilled apricots for me to snack on. She knows I love fruit!"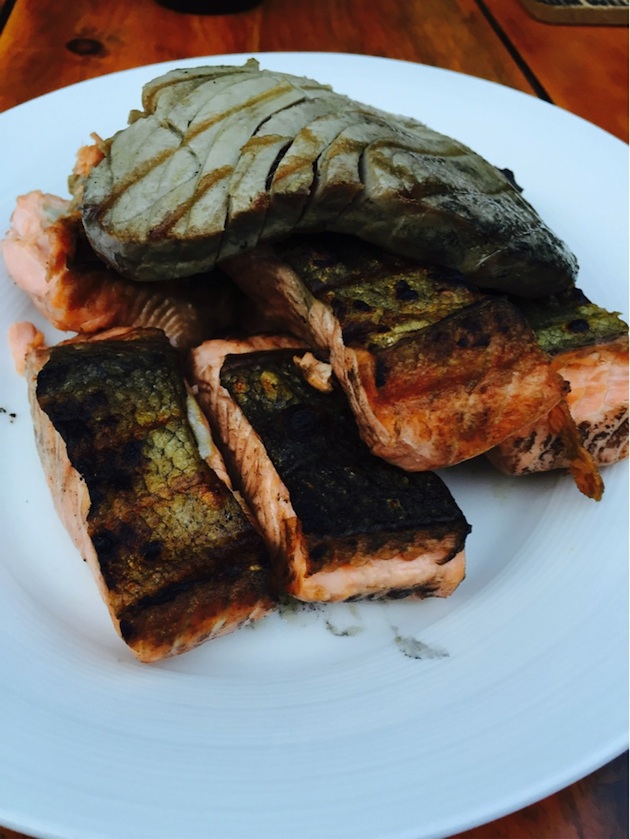 Dinner: "Tonight was a busy one for us; Fabio and I didn't get home until around midnight. At this point, we're so tired from the day. We quickly grill some salmon and swordfish. We cap the night off with a well-deserved glass of wine and then head to bed."