Personalized nutritionist Katherine Tallmadge recommends eating in-season to get the best-tasting nutrition in your diet. Berries are currently in for the summer months, so we rounded up nine recipes to both satisfy your sweet tooth and maintain your health goals.
In the past decade, scientists have linked blueberries to improved memory function. This breakfast recipe, from health coach Colleen DiPietro, will not only help you remember where you left your car keys, but provides essentials like omega-3 fatty acids, fiber, and antioxidants, and will leave you feeling satisfied.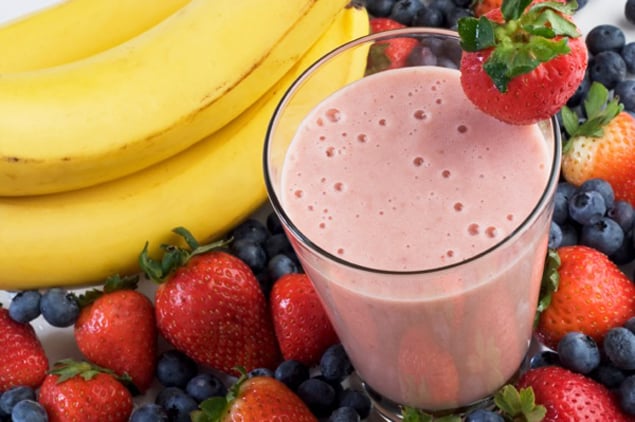 Favored by nutritionist Kait Fortunato, this smoothie has a whole cup of strawberries, with the added benefits—calcium, potassium, and fiber, to name a few—of pineapple and mango.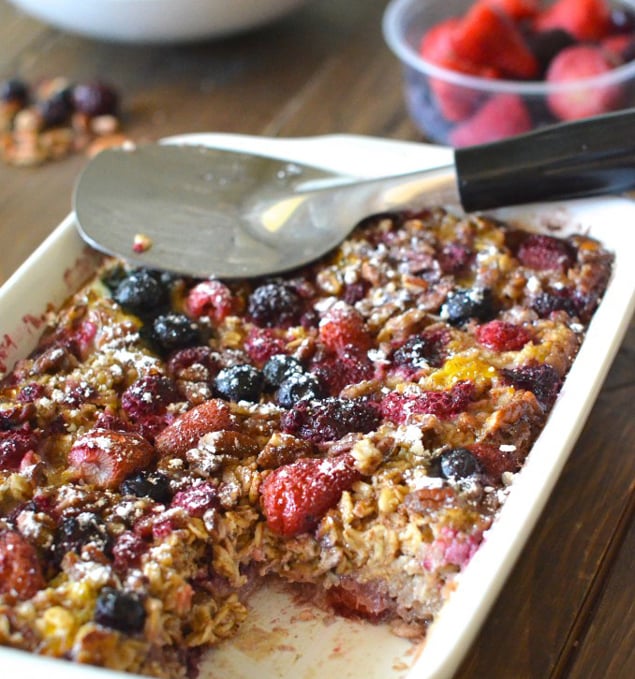 This oatmeal concoction from Apple of My Eye combines oats, mixed berries, and pecans, and can be served chilled. Perks of this modern twist: bake it on the weekend and you'll have ready-made breakfast for the week!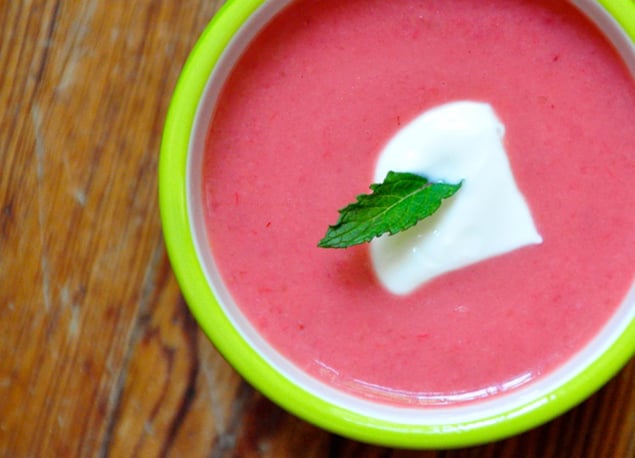 If you've never tried chilled soup, Katherine Tallmadge has the perfect opportunity for you to do so. This concoction is refreshing against the summer heat, and the nutrients in strawberries make it a no-brainer in terms of healthy eating, and rhubarb provides incredible amounts of antioxidants and calcium.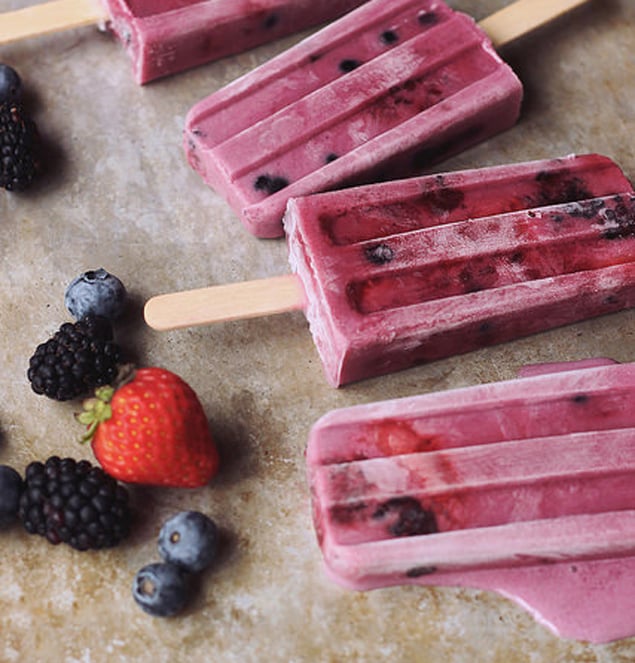 Beat the frozen syrup-water with this feel-good, frozen treat from Vibrant Food. It's a triple threat, including fresh strawberries, blueberries, and blackberries.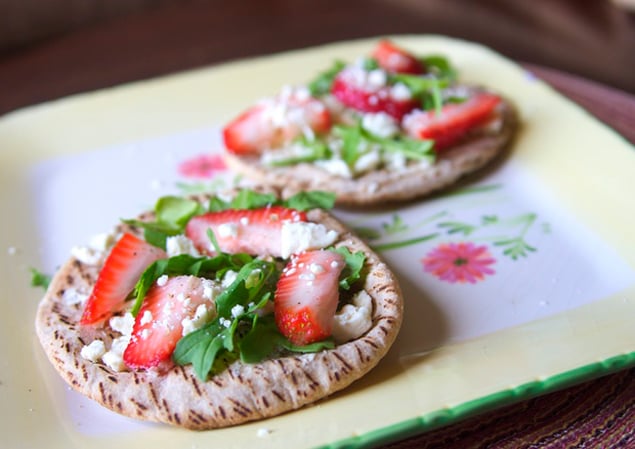 Pizza normally doesn't spring to mind when you think strawberries, but this healthy pie incorporates feta, strawberries, and argula in a nutritious snack. Bake this baby in the oven for eight minutes, drizzle with olive oil, and voilà! Enjoy your tasty treat.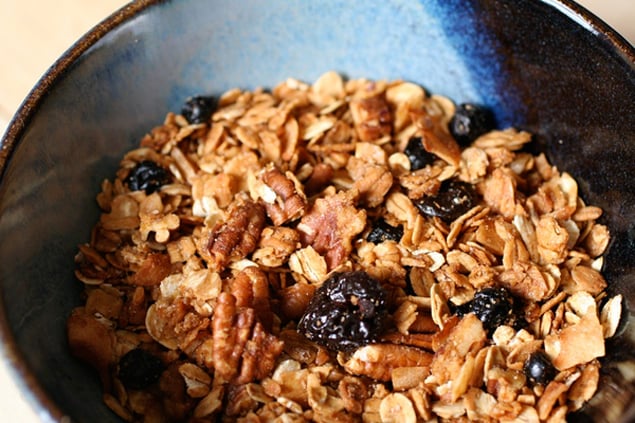 Local dietician Faye Berger Mitchell said granola is a great way to get antioxidants, omega-3s, and whole grains, which is why we snagged some of her favorite granola recipes! The antioxidant granola contains warm, rich ingredients like pumpkins and pecans, and all the nutritious benefits of cranberries and blueberries!
Strawberry Balsamic Vinaigrette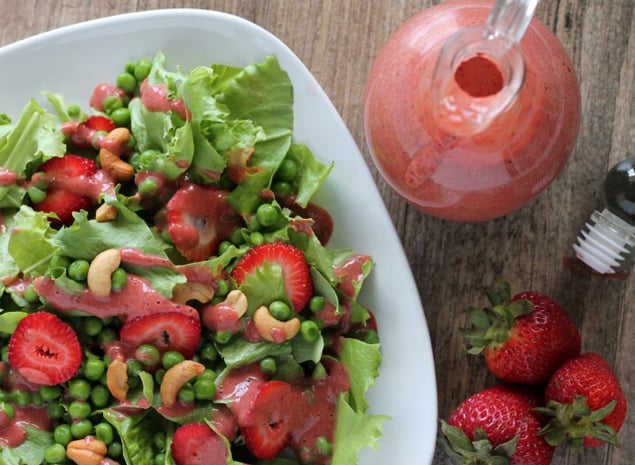 This dressing alternative, brought to you by Dessert Now, Dinner Later, is a sweet alternative to the sugar- and chemical-loaded condiments you'll find in a grocery store. A combo of strawberries, Greek yogurt, red onion, and seasonings, this summer recipe is sure to compliment any salad.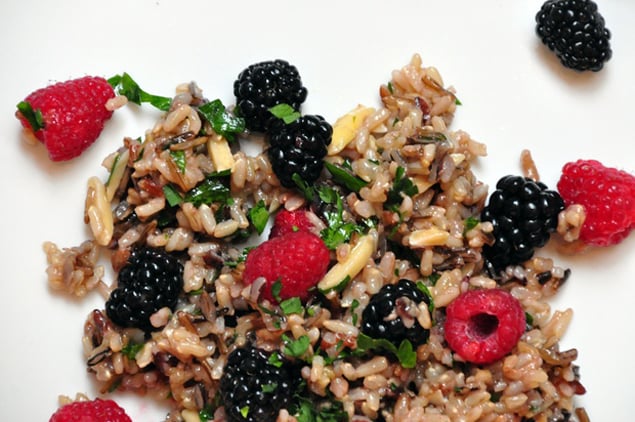 This recipe, created by dietician Paulette Thompson, combines wild rice, mint, raspberries, and blackberries for a whopping serving of fiber and antioxidants.