Thurman, a one-year-old Spaniel-mix, is shy at first, but once he gets to know you, he's as sweet as can be. His shyness is pretty understandable, too, since he was found with some bite wounds on his legs and must've been through something scary. Shelter staff are eager to place him in a home where he can feel safe and more comfortable. Meet Thurman at WHS's New York Avenue adoption center. Editor's note: I had the chance to meet Thurman and he is such a calm, friendly little guy. He has the face of a lab on the body of a much smaller dog. He's definitely a catch! -Marisa M. Kashino
Onyx is a domestic shorthair-mix who's been at the shelter for over 80 days. She seems to be in charge of the free-roaming cat room and likes to boss the other kitties around. She's about two years old, so she's past the crazy kitten phase. She's an independent cat who would love a windowsill where she can bask in the sun. Meet her at the Washington Humane Society's New York Ave adoption center.
Taco Tuesday is a tiny, timid guy. This one-year-old, oversized Chihuahua-mix wants to love and be loved but can be insecure and uncertain with new people. If you give him some time, however, he'll crawl in your lap for some affection. Taco Tuesday is looking for a quiet, adult home with someone who will give him gentle encouragement and help boost his confidence. Stop by the Washington Animal Rescue League to meet him.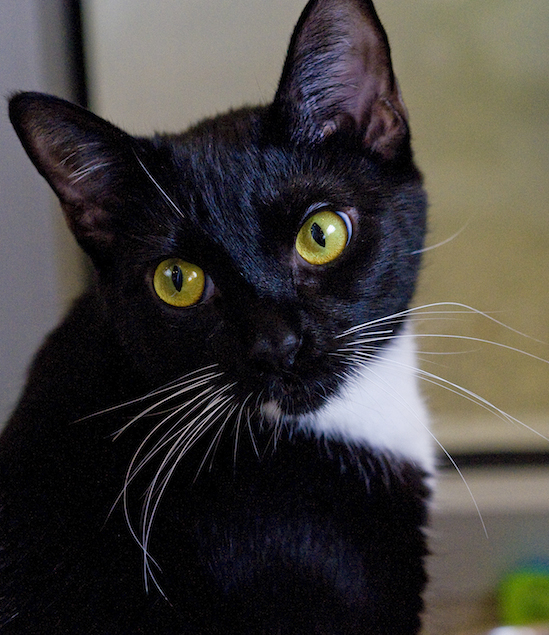 Rue arrived at the Washington Animal Rescue League in April with her three kittens. The little ones have all found homes, but Rue is still waiting. Rue is a quiet and unassuming four-year-old domestic shorthair. She takes her time exploring new environments and becoming acquainted with new people. Rue enjoys human companionship but is not an "in your face" kind of cat. She'll be content on her own during the day and then happy to hang out with you in the evening. Stop by the Washington Animal Rescue League to meet her.
Izzy is a gorgeous lab-mix who was surrendered by her owners to the shelter when they could no longer care for her. She is about 10 months old. Izzy is a bit shy at first but has quickly warmed up to her foster family, and loved having a friend's five-year-old son come to visit. She was playful and gentle with him, showing no signs of nervousness at all. She even walked much more confidently on her walk after playing with the boy. To find out more about Izzy, please visit the
Rural Dog Rescue
website.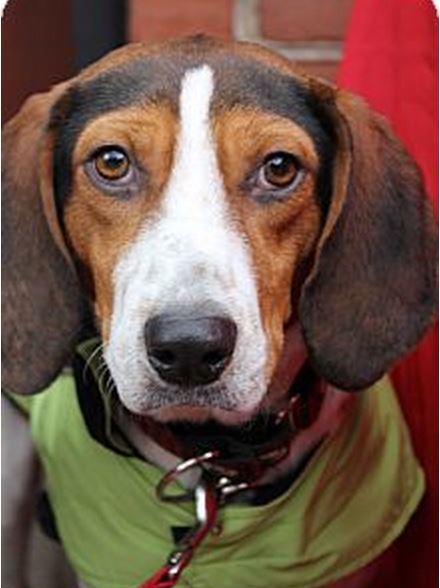 Latch is a sweet, engaging hound who is looking for someone to be patient with him while he adjusts to life in the big city. Or even better, someone to take him to a home outside the city with a yard and another dog to show him the ropes. Even though Latch is very shy and skittish outside, he's a happy dog at home with people he trusts. Latch is not a lazy hound. He will want to be by your side ready to get scratches, play a gentle game of tug, or help you get rid of your leftover dinner. Latch is house trained, giving clear signals that he needs to go outside, but like most rescue dogs, he may need a refresher when he goes to his forever home. He is also learning to walk politely on a leash. Latch gets along great with other dogs and is currently fostered with another dog and a cat. To find out more about Latch, please visit the Rural Dog Rescue website.