FEATURED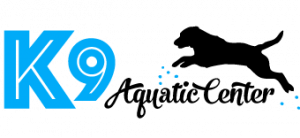 K9 Aquatic Center. Swimming for fun, Hydrotherapy, Laser Therapy, Canine Rehabilitation and more. Potomac, MD; 240-683-1100; K9aquaticcenter.com.
All About Dogs. Group and private classes (owner Pam Nashman specializes in reactive dogs); Falls Church, Annandale, Springfield, Woodbridge; 703-497-7878; allaboutdogsinc.com.
Anytime K9. Owner Toni Woods-Wilson offers group classes at Anytime K9, Wagtime, and Paws, Purrs & Exotics as well as in-home classes. DC; 202-236-0783; anytimecanine.com.
Behavior Solutions for Pets. Veterinarian Leslie Sinn treats pets with behavioral issues such as aggression and phobias at Blue Ridge Veterinary Associates; Purcellville; 540-338-7387; blueridgevets.com.
BFF Pet Services. Classes in obedience, agility, and tracking; Brandywine; 301-861-6714; mybffpetservices.com.
Campbell's Canine Camp. One-to-three-week training camps where your dog stays with trainers Adam and Susanna Campbell in Falling Waters, W.Va.; serves Northern Virginia, Maryland, and DC; 304-274-9191; campbellsk9s.com.
C&C Pals. Training ranges from basic obedience to K-9 vehicle searching. Falls Church; 703-876-0284; positivek9training.com.
Canine Obedience Unlimited. Group and private training plus over-night and daytime training camps; Urbana; 240-793-5787; canineobedienceunlimited.com.
Capital Dog Training Club. Obedience, rally, agility, and other classes. Silver Spring; cdtc.org.
Cooperative Paws. Private training and behavior consultation. Vienna; 703-489-6452; cooperativepaws.com.
Daniel's Dogs. In-home training and behavior consultations in DC, Maryland, and Virginia. 301-938-8870; danielsdogs.com.
Dog Latin Dog Training. In-home positive-reinforcement training in DC, Maryland, and Virginia. 202-412-0708; doglatindogtraining.com.
Dog University. Private lessons and "boarding school" where your dog stays with a trainer. Vienna; 703-759-3648; dogu.us.
Fur-Get Me Not. Group and private classes and workshops. Arlington; 703-933-1935; furgetmenot.com.
Good Dog DC. Group and private training as well as in-home sessions. Kensington; 301-530-0860; gooddogdc.com.
iCareK9. Group classes, in-home training, and "board and train" programs. Rockville; 240-551-6523; icarek9.com.
Kissable Canine. Group and private training as well as in-home sessions available; serves Northern Virginia; 703-574-3383; kissablecanine.com.
Olde Towne School for Dogs. Private lessons for puppies and dogs. Alexandria; 703-836-7643; otsfd.com.
Pawfect Pups. Private training sessions and "boot camps" where your dog stays with the trainer. Arlington; 703-795-4845; pawfectpups.com.
Perfect Pet Resort. Private classes and group and agility lessons. Lothian; 410-741-0000; perfectpetresort.com.
Marsha Reich. A board-certified veterinary behaviorist, Dr. Reich performs in-home consultations throughout Washington to treat fear, aggression, and other problems in dogs and cats; 301-384-3900.
Spot On Training.Group classes, private training, and behavior consultation. Northeast DC; 202-629-2967; spotondogtrainingdc.com.
Veterinary Behavior Clinic. Veterinarian E. Kathryn Meyer does counseling for dogs and cats at her office. Gaithersburg; 301-947-3333; worldparksolutions.com.
Washington Animal Rescue League. This shelter offers positive-reinforcement training for dogs. Northwest DC; 202-726-2556; warl.org.
Woofs! Dog Training Center. Obedience, rally, and agility training. Shirlington, 703-536-7877; Ballston, 703-526-0218; woofsdogtraining.com.
Your Dog's Friend. Classes range from basic manners to agility and "nose work," in which your dog hones its scenting abilities. 301-983-5913; Rockville; yourdogsfriend.org.