It's never been easy to run a museum in DC if it doesn't say Smithsonian over the door. And it's even harder for institutions that charge admission. But the past year has been especially rough on private museums: There have been closures, major reconsiderations of business strategies, and in one case a mayoral decision to stop work on an as-yet-unopened institution.
That's not to say it's impossible to compete with America's Attic, and some do. Those who can't keep up, says museum consultant Adrienne Horn, need to think less like curators and more like businesspeople. "They're not doing their homework," she says. Here's how some of Washington's private museums are faring today.
Corcoran Gallery of Art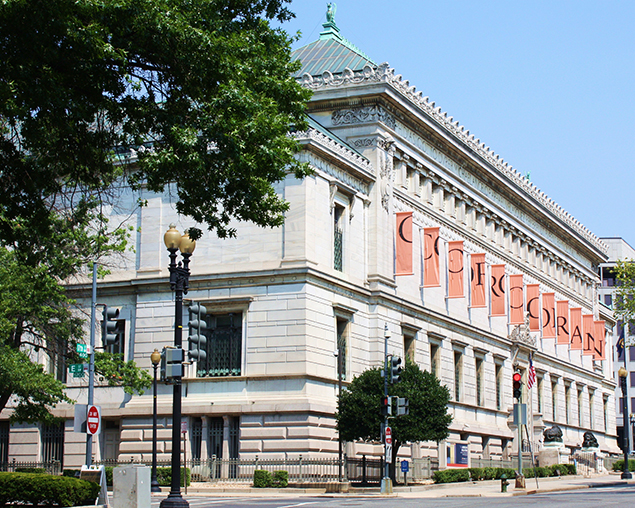 Opened: 1874.
The oldest private arts institution in DC, the museum and its school—in a Beaux Arts building near the White House—suffered decades of fundraising woes and leadership fights before splitting up last year. The school is now run by George Washington University, while the art is held by the National Gallery of Art.
Franklin School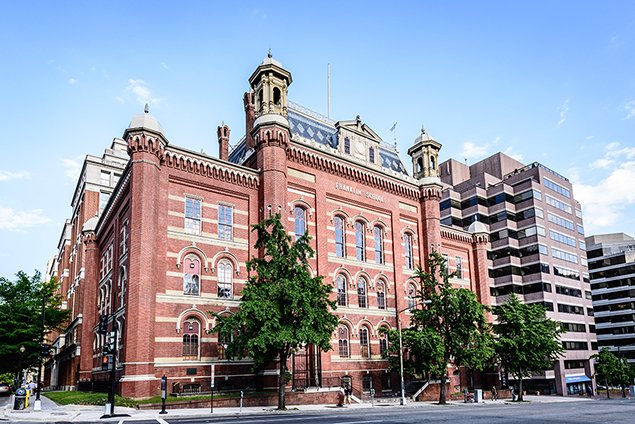 Opened: Never.
The historic 1869 downtown building was slated to be reinvented as a $13-million-plus contemporary-art museum, complete with a José Andrés restaurant as well as classes for the public. But DC mayor Muriel Bowser pulled the plug. Her reasoning? Pay-for-entry attractions can't succeed in a city packed with free Smithsonian museums.
International Spy Museum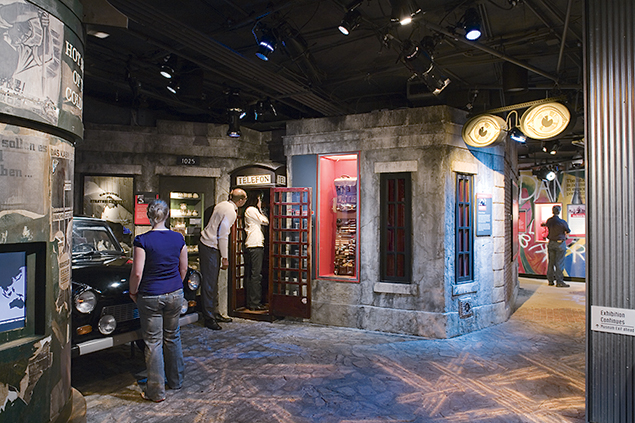 Opened: 2002.
Late last year, the museum announced it would become a nonprofit in hopes of encouraging $15 million in DC tax relief. A spokesperson says more than half a million people visit the collection of fake passports and James Bond gadgets each year. After an effort to move from F Street to the Carnegie Library building didn't pan out, organizers are now proposing to construct their own 65,000-square-foot building at L'Enfant Plaza.
Madame Tussauds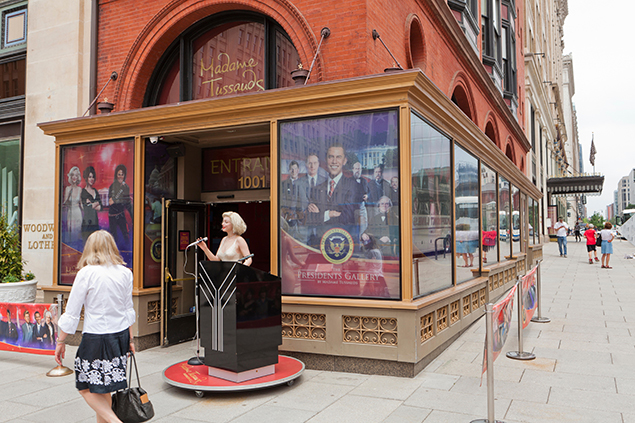 Opened: 2007.
Madame Tussauds won't divulge specifics on foot traffic or revenues at its 27,000-square-foot rented space in Chinatown. But as one of 20 Tussauds on four continents, DC's outpost enjoys more stability than the locals.
National Building Museum
Opened: 1985.
Officially dedicated to architecture and engineering, the museum makes most of its $9 million in annual take from renting the Great Hall for events, at a minimum of $17,000. This summer's ball-pit exhibit, "The Beach," drew 180,000 visitors in two months—about a third of the total number of people who typically pay $10 to see exhibits on sustainable design or new construction techniques.
Crime Museum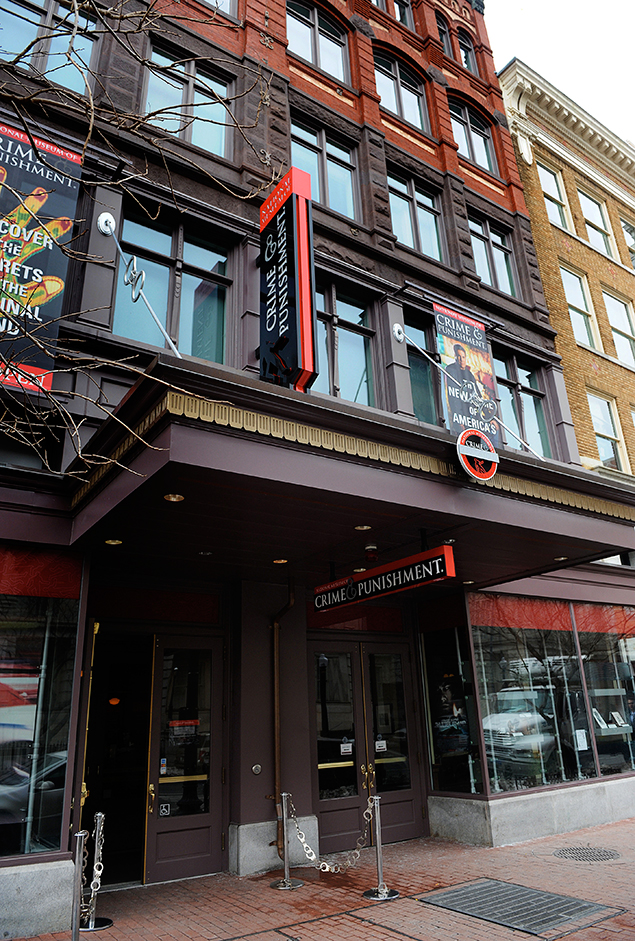 Opened: 2008.
The museum's seven-year run ended in September after its landlord refused to renew the lease on the Chinatown storefront. The owner, Florida attorney John Morgan, says the facility (originally called the National Museum of Crime & Punishment) drew some 300,000 annual visitors and yearly profits of about $1 million. Morgan said he'd offered to double his rent, to no avail.
National Museum of Women in the Arts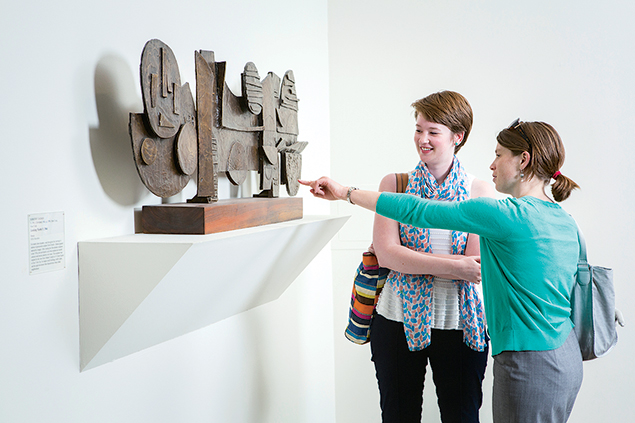 Opened: 1987.
Founded by art collector Wilhelmina Cole Holladay, the museum made $14 million in 2014, largely from its endowment and donations, aided by some 100,000 visitors to its galleries in a former Masonic temple on New York Avenue.
Newseum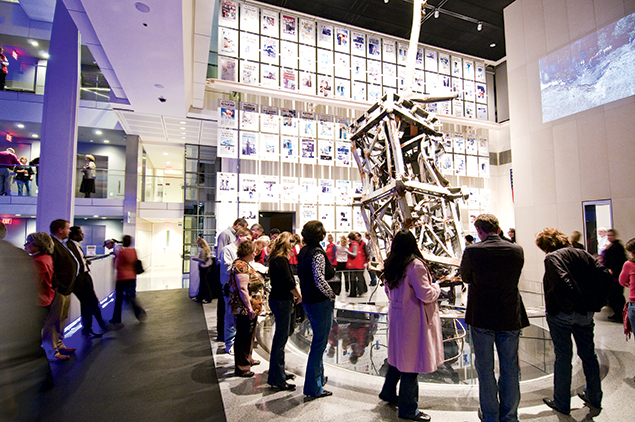 Opened: 2008.
In July, the shrine to journalism appointed former Colgate University president Jeffrey Herbst CEO, who led the New York liberal-arts school's $480-million capital campaign. His skills will come in handy at a museum grappling with a reported $307 million in debt. Last November, Newseum officials floated the idea of giving investors a stake in its Pennsylvania Avenue building.
This article appears in our November 2015 issue of Washingtonian.