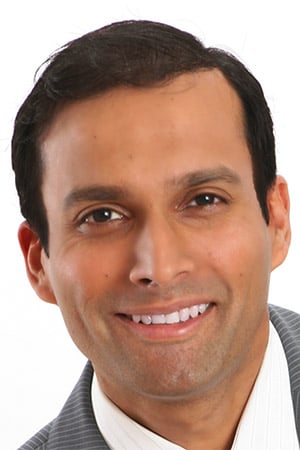 Dr. Peruvemba answers common questions on Pain Management. Dr.Peruvemba can be reached at Privia Medical Group – Pain Management Specialists. There are offices in Rockville, MD, Frederick, MD and Cumberland, MD. (240) 453-9182.I suffer from recurrent lower back pain. Is it safe to remain physically active during flare-ups or should I rest?
Although it may seem logical to remain inactive with lower back pain flare-ups, most studies indicate that remaining physically active actually leads to a faster recovery. The good news is that most episodes of back pain resolve within 4-6 weeks with conservative management. Such management may include application of ice to affected area, maintenance of physical activity as tolerated and the use of over the counter anti-inflammatory medications. All recent medical studies indicate that bed rest is not necessary to ensure a full recovery and may actually be counterproductive. If your back pain is associated with numbness or weakness in your legs or if you develop the inability to control your bladder or bowel function, you should consult your physician for further evaluation.
I was shoveling snow and I developed severe back and leg pain. Do I need surgery?
Lower back pain radiating into the leg is commonly referred to as "sciatica". I know that it can be quite distressing to develop severe acutely debilitating pain. However, it is important to realize that in most cases your symptoms will resolve in 4-6 weeks. In such cases, management with ice application to the affected area and the short-term use of over the counter anti-inflammatory medications will reduce the symptoms. It is important to remain as physically active as possible. If symptoms persist or worsen, consultation with your primary care physician will allow for a thorough physical examination and provide reassurance of the temporary nature of your pain. In certain cases your physician will refer you to a physical therapist or non-surgical spine specialist to reinforce behavioral modification and exercises that will result in a smoother and speedier recovery. In the vast majority of cases surgical intervention is not necessary for a complete resolution of your pain.
My neighbor has chronic back pain and his doctor always orders an MRI. I just "pulled my back out"! Should I ask my doctor for an MRI?
It can be very tempting to assume that all types of back pain should be treated the same. Since pain can be severely debilitating the idea that doing more testing can result in a speedier recovery is understandable. In general, advanced imaging (MRI, etc.) is only indicated in certain unique situations. For instance, if pain is associated with increasing numbness or weakness in the legs or if the patient develops the inability to control their bladder or bowel function, advanced imaging may be necessary. However, your primary care provider or a qualified non-surgical spine specialist should make such decisions after a full evaluation.
My neighbor had an injection in her back for her "sciatica." Will it help me with my back pain?
In certain cases of debilitating "sciatic" pain that fails to resolve or intensifies with conservative management, injections may help to speed recovery. Such injections often involve the injection of steroids into the lower back to reduce inflammation and thus allow for a faster resolution of debilitating pain. Your primary care physician can refer you to a qualified physician that performs these types of interventional pain treatments. It is important to realize that these interventions are meant to provide symptom resolution while the body continues it's natural healing process. It is critical that the patient continues other prescribed modalities such as physical therapy, behavioral modification and exercises during the healing process. If injection therapy is used in conjunction with other conservative measures, more aggressive measures such as surgical intervention can often be avoided.
I injured my back last week and my physician prescibed some pain killers. Will I become addicted?
Firstly, it is important to note that not all "pain killers" have habit-forming properties. In fact, over the counter medications such as non-steroidal anti-inflammatories and acetaminophen do not have any addictive properties. However, these medications can have some potentially serious side effects in certain patients. It is important to check with your physician before starting these medications to avoid life-threatening complications such as stomach bleeding or liver failure. In rare cases of debilitating pain, your physician may prescribe medications with habit-forming properties, commonly referred to as opioids. Such medications should only be utilized for a short time and are not necessary in the treatment of most cases of lower back pain. The use of a short course of an opioid medication to allow for improved function during the early stages of lower back pain is not usually associated with psychological dependence of addiction.
I was told that yoga and meditation can help prevent lower back pain. Is this true?
At the current time no specific type of exercise or activity can be advocated as the gold standard of lower back pain prevention. In general, physical activity that maintains a healthy weight, improves flexibility and involves core strengthening is associated with reduced bouts of debilitating pain and a faster resolution of flare-ups. As with all physical ailments, behavioral modification and the maintenance of a healthy lifestyle are critical to symptom prevention. Your primary care physician or physical therapist can provide you with simple exercises and postural modifications that can help keep your spine healthy and pain free. Alternatively, websites such as www.helpformyback.org provide useful information for those suffering with debilitating lower back pain. However, always consult your physician if pain continues or is associated with leg numbness.