1. Go play in the snow!
1-2 inches: You can easily go sledding. Any slope will do–you don't have to traipse all the way to the Capitol. If you don't have a sled, find anything plastic and large enough to squeeze a butt onto–lids from large plastic containers work well, and now's the time to make use of that bloody Bilibo that's been kicking about the basement collecting dust.
2-4 inches: This is plenty of snow to make a snowman. Stock up on carrots and buttons before the big storm–all kids expect a carrot nose so don't think you can wing it with sticks and rocks. This is also more than enough snow for a substantial snowball fight.
More than 4 inches: Go full Bear Grylls and build a snow fort, roof optional, depending on how brave/energetic/clever you are feeling. At the very least, you can build an ice wall to keep your wildlings from pelting you with snowballs. Two walls = two teams. Stock up on snowballs before you start your battle.
2. Ruin their snow day with some education.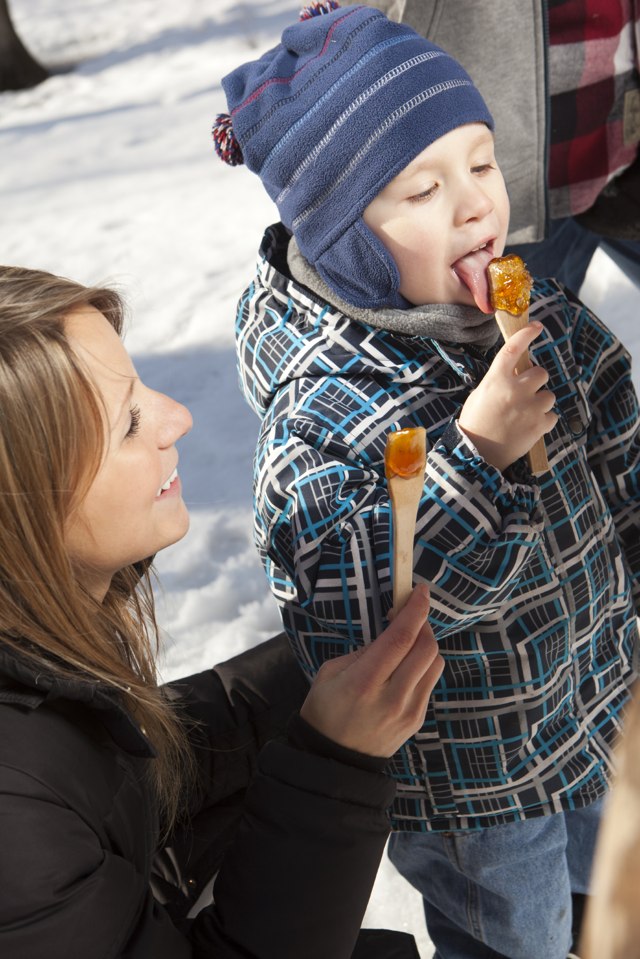 Make maple syrup taffy or snow ice cream. Here's a supersimple recipe for the ice cream: Start with one big bowl of clean snow (if you plan ahead, you can leave a large bowl outside before the storm. That way you can be sure it's clean!). Add one cup of sugar, one cup of cream or milk, and one teaspoon of vanilla extract. Mix together and serve immediately. It'll melt quickly, so be fast! While you're enjoying your icy treats, check in to see how the local elephants, lions and pandas are faring in the weather with National Zoo's animal cams or take a virtual tour of the National Museum of Natural History. Just because you're stuck indoors doesn't mean you can't force your kids to learn something.
3. Bake.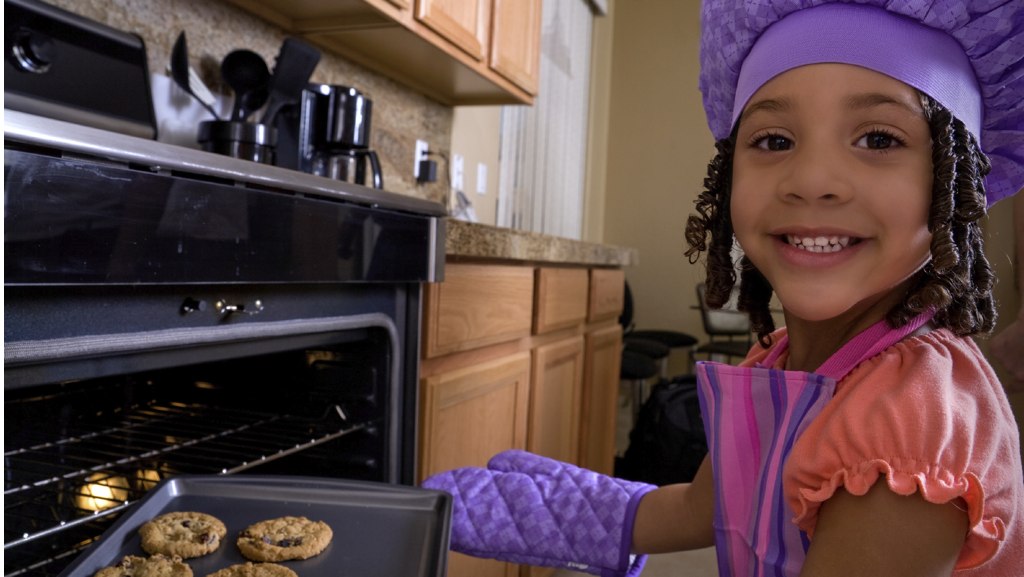 Turn on the oven and get out your mixing bowls: There's no better time to enjoy the smells of something sweet and comforting coming from the kitchen than on a cold, wet day. Brownies, cookies, banana bread, or muffins are all no-fuss and pretty quick to make. Eggs, flour, sugar and butter–you likely have everything you need to make something even if you forgot to go to the grocery store. You only need three ingredients to whip up peanut butter or simple butter cookies in next to no time.
4. Play video games.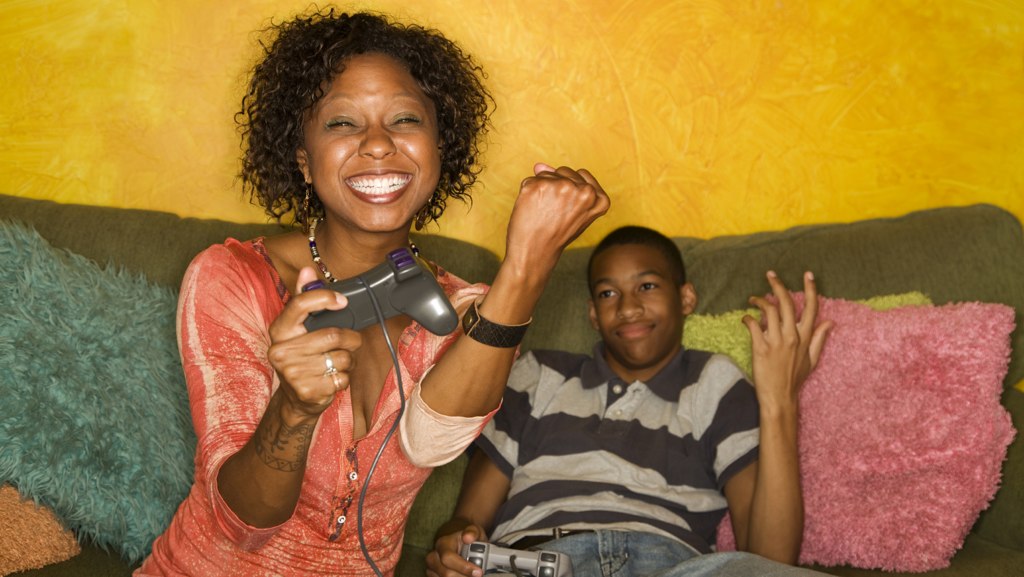 Your kids have played outside in the snow, made cookies with you, had a learning experience doing science experiments, now it's time to chill out and let them have some screen time. Better yet, sit down and play some  Plants vs. Zombies Garden Warfare or Lego Marvel Super Heroes with them, or have a Just Dance-off. Let's face it, this is what they've been waiting for all day.
5. Settle down for a cozy family movie.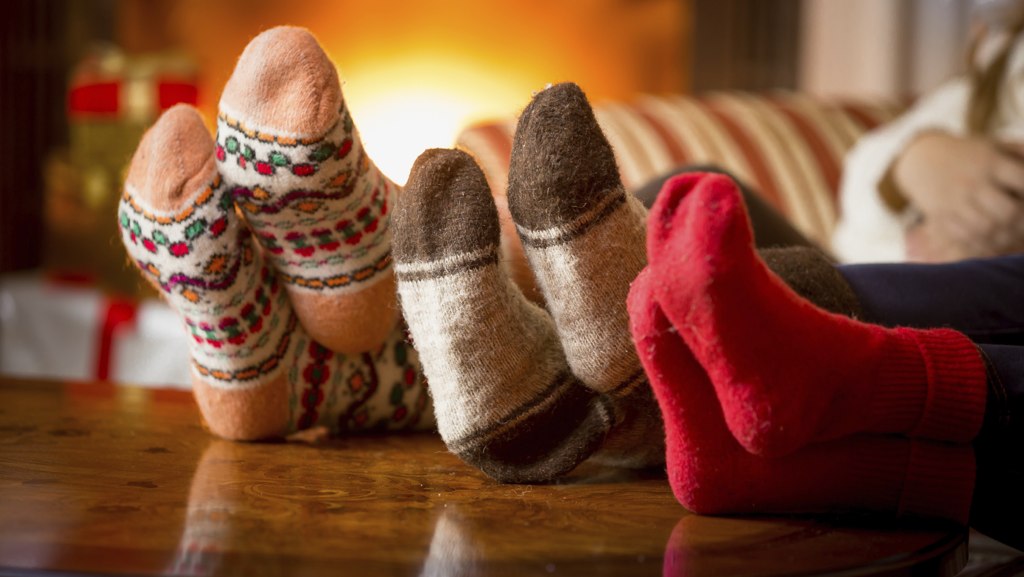 Get the hot chocolate on (marshmallows, whipped cream, or a splash of Baileys for the adults are all lagniappe), serve up the goodies you made earlier, and scatter every pillow and blanket you own in front of the TV. If you have a fireplace, now's the time to light it. Hunker down for an epic Star Wars or Pixar marathon. The grown-ups may want to take this opportunity to enjoy a snow-day cocktail. Try a warming Mamie Taylor (whisky, ginger beer and lime) or a refreshing Cognac French 75 (cognac, Champagne or sparkling wine, lemon, simple syrup). Either way, snuggle up with the kids and enjoy!