It's not hard to see that Washingtonians love their pets—we have no shortage of luxury "pet resorts," dog boutiques, and top-of-the-line parks. If you need further proof, consider these local, high-tech inventions, created with a shared goal: to improve the lives of our animals.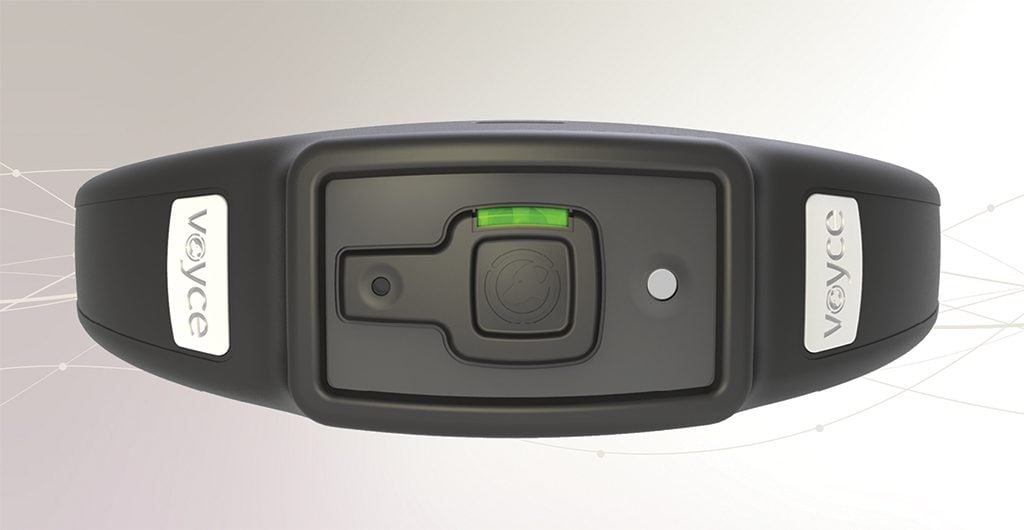 Invented by: A team led by CEO Michael Stanfield of The Plains.
Launched in: 2014.
Why it's cool: Stanfield, owner of horses and Labradors, was already in the business of data collection. He wanted to apply his day job to his passion for animals, a desire that led him to co-develop this Fitbit-like collar for dogs. Its patented sensor—previously used in human trials to monitor at-risk fetuses—monitors breathing and heart rate, collecting vital-sign data that veterinarians use to detect health issues such as chronic pain, heart problems, and anxiety.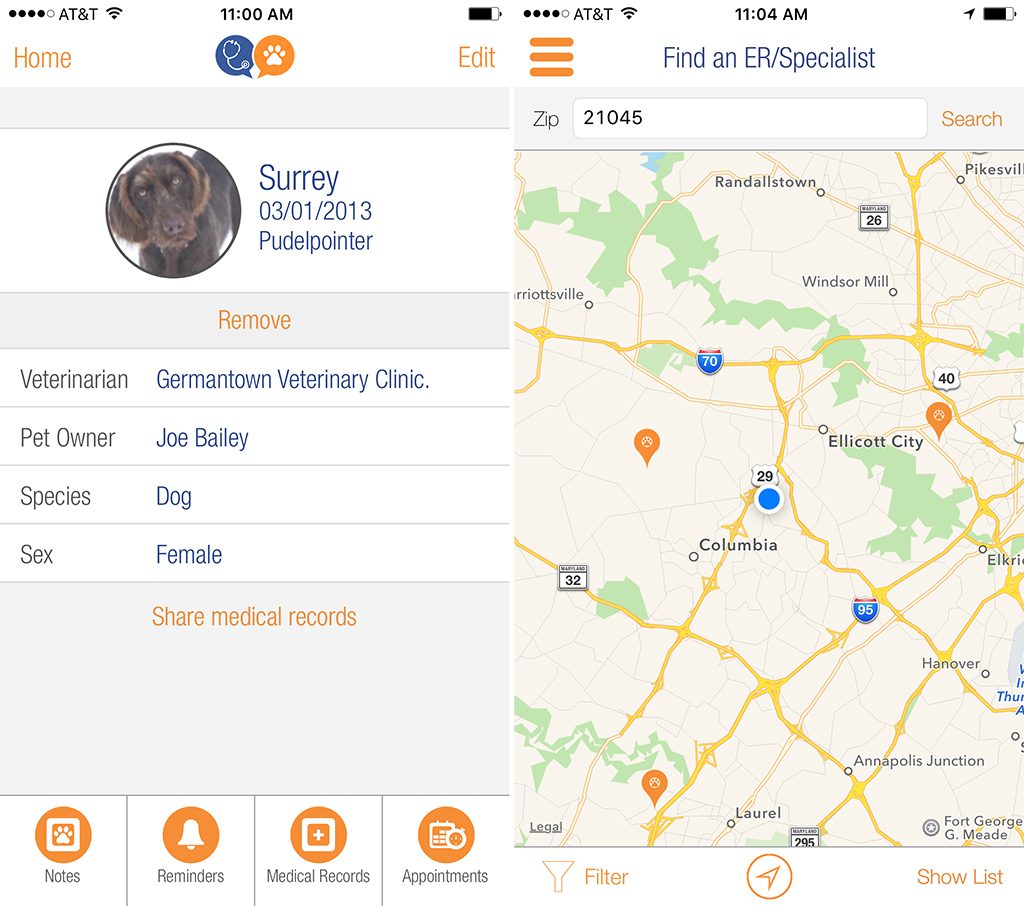 Invented by: Mark Olcott of Urbana and Kalpesh Raval of Ellicott City.
Launched in: 2014.
Why it's cool: Olcott, a veterinarian, once had a dog named Bogey die in his care at an emergency clinic. If he'd had access to Bogey's medical records—the dog's regular vet was closed—Olcott would have known not to give the animal the anesthetic that contributed to his death. In the veterinary world, where information is often shared via fax, such mishaps are still possible. The experience spurred Olcott, with tech entrepreneur Raval's help, to build this free mobile app that links the records of subscribing vets (thus far, there are about 70 in Washington) so clients can tap into their pets' information at any time.
Invented by: Derrick Campana of Arlington, in collaboration with 3D Systems.
Launched in: 2014.
Why it's cool: Campana—with the help of 3D Systems, a three-dimensional-printing company—designed the first-ever successful pair of 3D-printed prosthetics for dogs. The plastic limbs were made for Derby, a malamute mix born with locked elbows and deformed front legs who is now able to run and play. Campana also produces "hybrid" prosthetics, which are only partially 3D-printed, for other clients. He plans to manufacture more 100-percent-printed limbs as the process becomes more affordable.
This article appears in our February 2016 issue of Washingtonian.