Our Washingtonian Recommends lists bring you the best places to eat, drink, and be entertained—all selected by Washingtonian editors.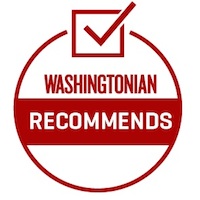 Any DC resident could tell you living here isn't cheap. Luckily, the high population of Type-A fitness freaks means there are plentiful options for free exercise. As the weather gets nicer, many studios and gyms hope to gain customers by providing classes outdoors or increasing their offerings for the influx of summer interns. Below are Washingtonian's picks, organized by neighborhood.
Georgetown
Lava barre class
The tiniest movements will make your arms, legs, and all muscles in between feel like they may fall off your body—in a good way. Bring your own mat and water–and arrive a bit early to stake out your spot before the George Washington and Georgetown students.
Mondays at 7 PM. Drop-in.
Yoga
The style of these classes, taught by Mission:Yoga, varies based on instructor. Don't let the number of Lululemon-clad yoga stars intimidate you, Sundays are often less crowded.
Tuesdays at 7 PM and Sundays at 12 PM. Drop-in.
Nike Training Club
This class sort of feels like a banging Vegas club: sweaty people, house music, and that one guy yelling. It can get crowded and a line snakes out the door for drop-in spots, but when you elbow your way in, the booming music will make you feel alive.
Weekly calendar is published Sunday at 3 PM. Register here.
Run Club
Choose a duration of 3, 5 or 7 miles and run with a group of Nike-outfitted fitness fiends to stay motivated. Runs originate and end at the Georgetown Nike store.
Weekly calendar is published Sunday at 3 PM and the run is at 9:45 AM. Register here.
North Face Mountain Training
Work with trainers from the North Face for a real-world version of their "on-the-go training program" for skiing, climbing, running, or general fitness. Classes also meet at Stanton Park on Tuesdays.
Thursdays at 6:30 PM. Register here.

Navy Yard
If you're a VIDA Fitness gym member, utilize their free Vinyasa Yoga classes that happen indoors or outdoors. Focus on your breath as you watch the sun dip. Sounds relaxing.
Tuesdays at 6 PM, Wednesdays at 12 PM, Thursdays at 10:30 AM.
Zumba
If you're looking for a serious centering, this class isn't for you. Most Zumba sessions require a healthy dose of self-deprecation to shimmy and shake along with the instructor's fast-paced moves, but they're definitely a good workout.
Mondays at 6:45 PM. Check out their schedule of classes here.
Downtown
Yogalates and Pilates in the Park
The Golden Triangle hosts two classes every week. Skip rush hour in favor of a close to work stretch-and-burn session. After the class, nearby restaurants often offer food samples, and the BID coordinates demonstrations on healthy living.
Starting May 17. Tuesdays and Thursdays at 5:20 PM. Drop-in.
The Mall
Metro DC Yoga Week
Celebrating its tenth anniversary this year, Metro DC Yoga Week runs May 3 through 9. On the final Saturday, meet for a celebration of yoga and meditation. Free classes will also be held at studios throughout the week, check the calendar.
April 30 at 11 AM. RSVP here.
Join others at various locations in D.C. for this free fitness class. No formal registration, they welcome drop ins and Monday, Wednesday and Friday mornings.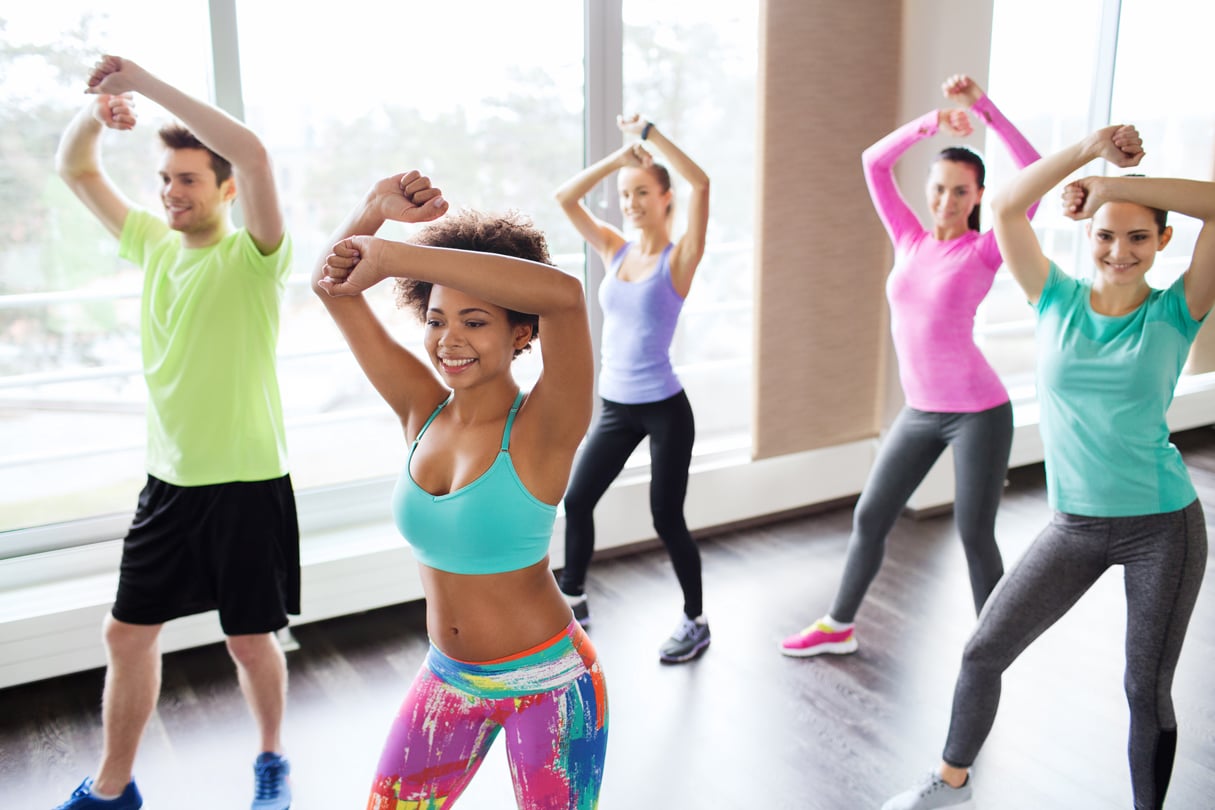 Penn Quarter
Toned Up Tuesdays
CorePower Yoga and CityCenterDC present a variety of cohosted yoga classes—Hatha, Vinyasa, and Power. The classes are well-attended, so arrive a little early to stake out prime real estate near the instructor, or in the back, if you're into that.
Tuesdays at 6:30 PM starting April 5th. Drop-in.
Dupont Circle
Orange Theory Fitness
Such a great hack—the class is even held at Epic Yoga DC. If Georgetown is too much of a trek, head to this studio for your Sunday stretch.
Fridays at 3:15 PM. Drop-in or RSVP.
This class strengthens, balances and detoxifies your entire body and mind as you move through more challenging postures and connected breath.
Mondays at noon.
Athleta
Get centered every Monday with a free Pilates community class led by instructor Tamara Gill. RSVP is required.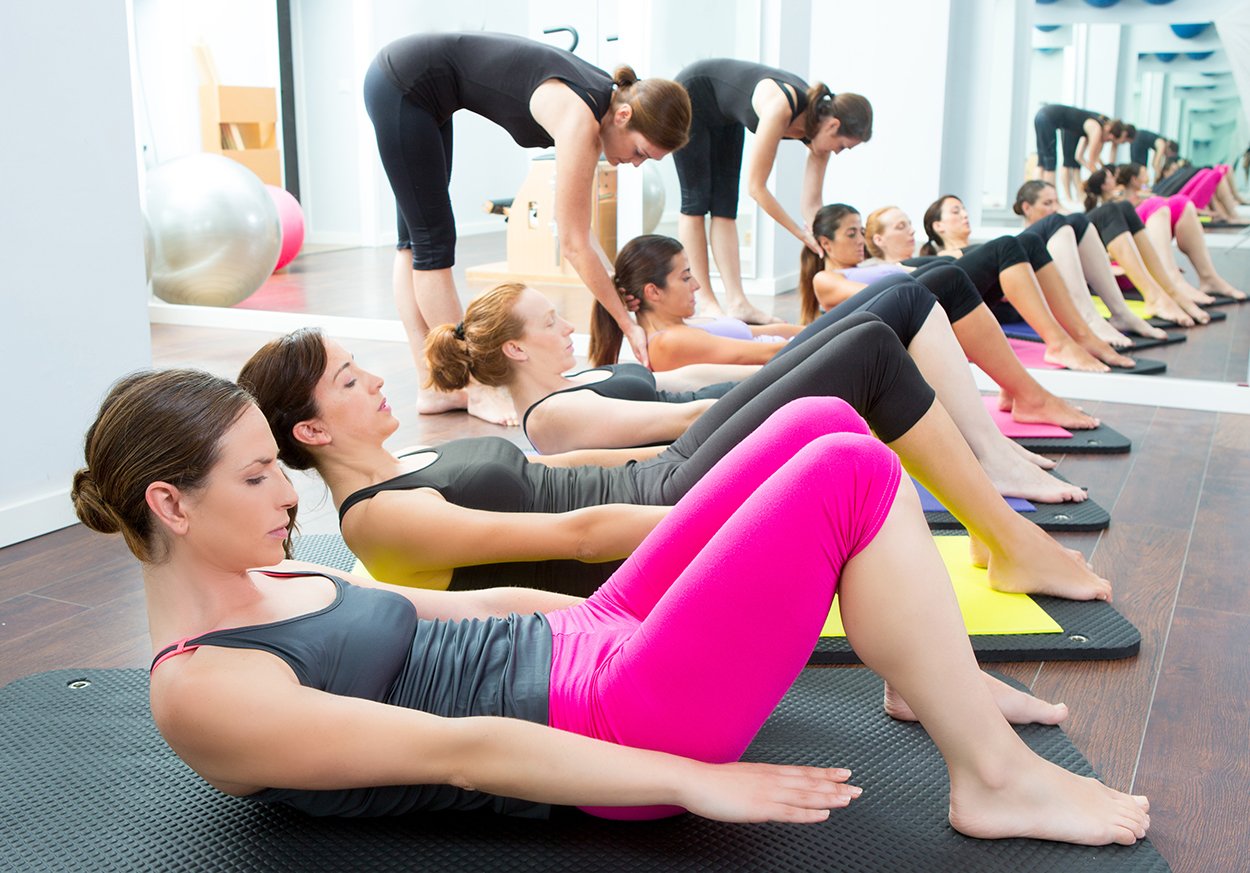 H Street/Atlas District
Union Market Dock 5
Barre3
Much like other barre classes, this class focuses on isometric holds. Described as "where ballet barre meets yoga and pilates," the Georgetown studio's blend of trendy exercises is an optimal lunch break work out.
Fridays at 12 PM. Register here.
Yoga
Join a bunch of other fitness-inspired neighbors and friends for the weekly 5k run that happens throughout the neighborhood.
Sundays at 9 AM. Drop-in.
Capitol Hill
Stanton Park
North Face Mountain Training
Work with trainers from the North Face for a real-world version of their "on-the-go training program" for skiing, climbing, running, or general fitness. Classes also meet at Dumbarton Oaks on Thursdays.
Tuesdays at 6:30 PM. Register here.
Anywhere
Yoga
With Love DC sponsors donation pop-up yoga classes throughout the District at various times and on different days. They've scheduled classes in Eastern Market, Logan Circle, and on the helicopter pad near the chain bridge, among other locations. Check dates, times and locations here and for other free classes here.
Rockville
Gold's Gym, in collaboration with Rockville Town Square, will offer free fitness series classes that offers strength and conditioning boot camp, high-energy Zumba and relaxing yoga.
The Boot Camp is focused on cardio, stability, strength and core-training exercises while good for all fitness levels and kid-friendly.
The Sunday Vinyasa yoga class is movement synchronized to the breath with smooth transitions between positions.
Fridays, Saturdays and Sundays from May 21 through September 24. Check out the full schedule and more information here.
Want more fitness news? Sign up for Washingtonian's Well+Being newsletter, and get fitness tips from local pros, learn how to make delicious, healthy meals, and more.