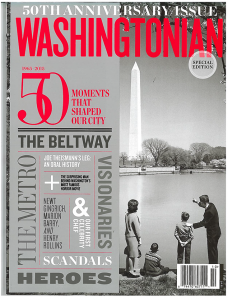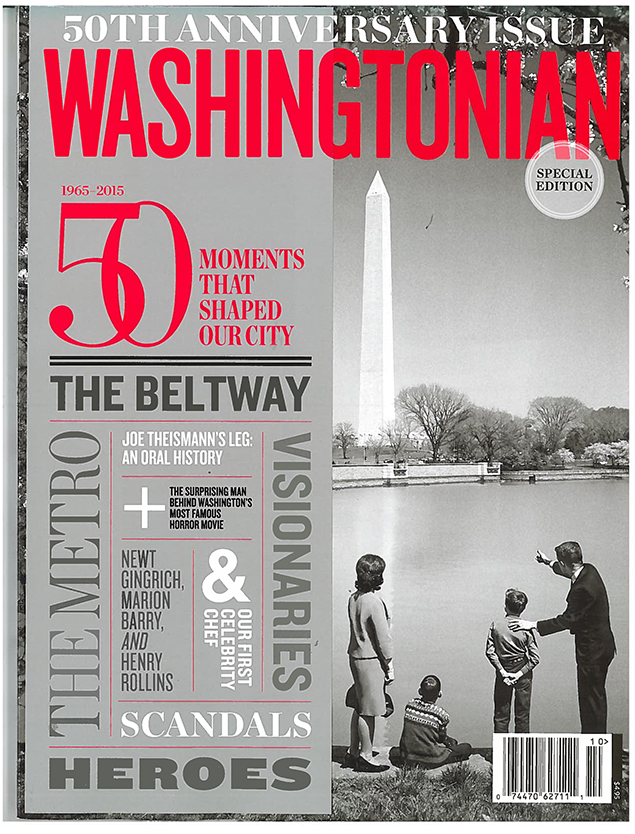 Washingtonian won the General Excellence award for large-city magazines at Monday night's City and Regional Magazine Awards in Denver. The award honors Washingtonian's first full year under Michael Schaffer, who was named its top editor in June 2014.
"We were up against very tough competition who had won a lot of awards during the night," Washingtonian Media President and Publisher Catherine Merrill Williams told staffers in an email. "Please join me in congratulating Michael Schaffer and the entire editorial team as this is really their award."
Huge congrats to my killer @washingtonian crew for this CRMA general excellence award. So so so pumped. #CRMAdenver pic.twitter.com/y7lHr1Dih2

— Michael Schaffer (@michaelschaffer) May 24, 2016
Incredibly proud to be winner of GENERAL EXCELLENCE award. top honor at City & Regional Magazine Association. Wahoo! #crmadenver

— Merrill Williams (@merrillwilliams) May 24, 2016
Washingtonian's award punctuated a night of honors dominated by Texas Monthly, which won eight prizes, including Excellence in Writing; Column Writing; Feature Writing; Essays, Commentary and Criticism; Reporting; and Designer of the Year. Chris Sweeney of Boston Magazine was named Writer of the Year, and Philadelphia Magazine won awards for Excellence Online and best online column, for the News + Opinion blog by Joel Mathis. Mathis left Philadelphia last month in a restructuring.
Yankee Magazine's Amy Traverso was honored for food writing, and Chicago Magazine won in the Reader Service category for "The Savvy Traveler's Guide to Chicago Airports."