Some years, you love the Mall fireworks enough to abide the sweaty crowds. Other years, not so much. Here, different ways to have a blast.
Celebrate TRUE Independence Day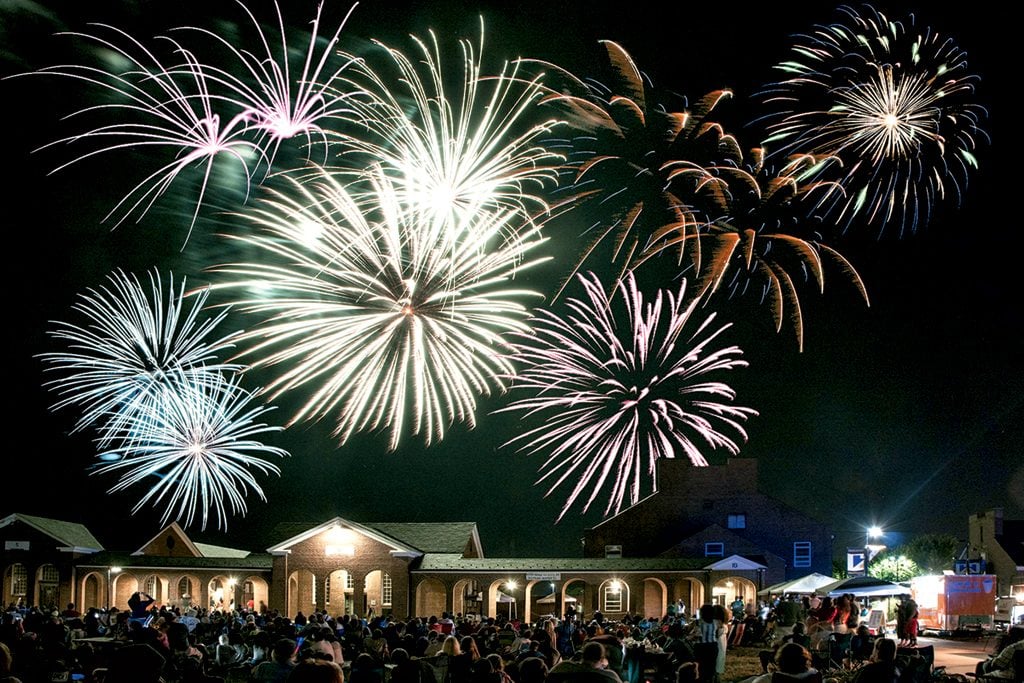 Here's one way not to get caught up in a crush of revelers on July 4: See fireworks on a different day. George Washington's Mount Vernon shoots fireworks on the evening of July 2, the day in 1776 that the Continental Congress voted for independence from Britain. Admission is $30 for adults, $20 for children. Visitors can also play bocce, listen to live musical performances, tour the mansion, and watch demonstrations of blacksmithing, ice-cream making, and 18th-century dance. 3200 Mount Vernon Memorial Hwy., Mount Vernon; 703-780-2000.
Nothing says freedom like an old prison. If you'd rather celebrate July 2 with a free event, try the fireworks at the Workhouse Arts Center, in the old Lorton Reformatory. The event includes art exhibits, food trucks, and local beer and wine. Lawn chairs and blankets welcome. Parking is $10. 9518 Workhouse Way, Lorton; 703-584-2900.
Listen Up
July 4's celebration on the Mall includes "A Capitol Fourth," the National Symphony Orchestra concert on the West Lawn of the Capitol. But good luck getting close to the bandstand. Here's an open secret you may not know: On July 3, you can attend a full dress rehearsal for free. The rehearsal starts at 8 pm, and picnics are allowed.
Stick to Two Wheels
For those who missed the DC Bike Ride in May, when miles of the city's streets were closed to traffic, here's another chance to pedal car-free. On July 4, many thoroughfares near the Mall—including parts of Independence Avenue—are closed to vehicles but accessible to pedestrians and bikes. It's a great way to get downtown—and a nice opportunity to take a spin on Memorial Bridge.
Go West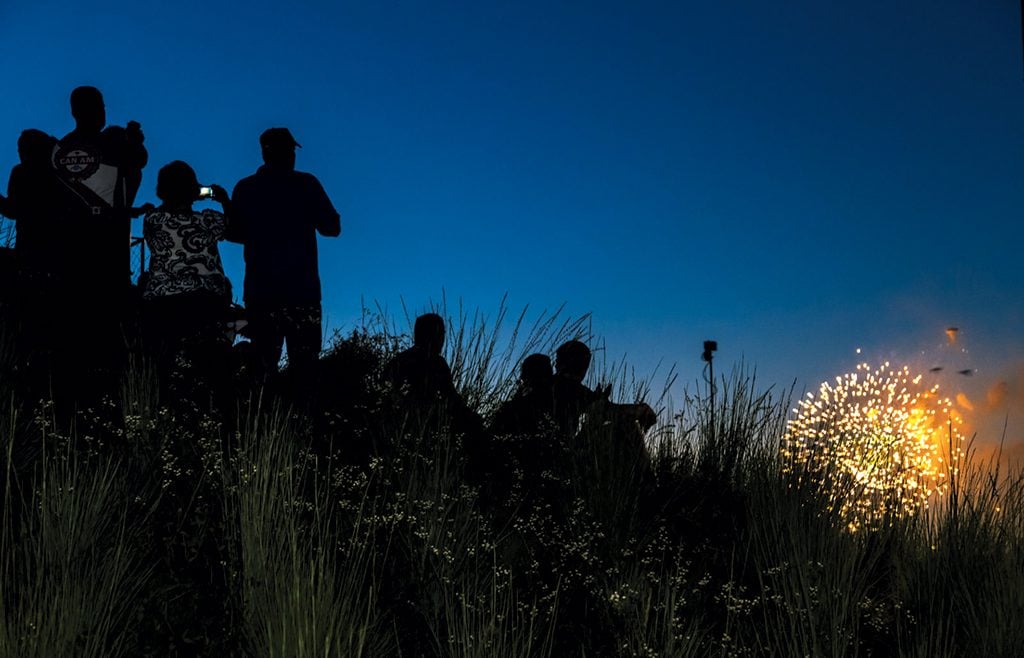 While many municipalities in the area have their own fireworks on the Fourth, for some people nothing beats the Mall's pyrotechnics. If you feel that way but don't want to fight your way downtown, consider watching from the Arlington side of the Potomac, where you can get a good shot of the fireworks over the Washington Monument.
Some of the closest views are from the banks of the Potomac—take Metro to Arlington Cemetery or bike to the Mount Vernon Trail, then head toward the river to stake out a spot in the grass. While the park surrounding the Marine Corps War Memorial—a.k.a. the Iwo Jima Memorial—is a well-known vantage point, the Air Force Memorial is a good alternative. It's hosting a free concert that evening by the US Air Force band. Or venture to Long Bridge Park (475 Long Bridge Dr.), where kids are entertained with face painting, moon bounces, and games while waiting for the fireworks. There's no parking, but free shuttles run from the Crystal City and Pentagon City Metro stations.
If you're a District resident who can't bear the thought of crossing the river, some off-the-Mall vantages include the Georgetown waterfront, the grassy slope of Washington National Cathedral (3101 Wisconsin Ave., NW), Cardozo Education Campus (1200 Clifton St., NW), Meridian Hill Park (16th and W Sts., NW), and McKinley Technology Education Campus (151 T St., NE).
Feeling Charitable?
The Fourth can bring forth feelings of patriotism and national pride. And what's more American than helping someone in need?
Kidsave's

4th of July

Fireworks Party
 is hoping to combine fun and fundraiser. For $150 a ticket ($75 for children up to age 18), you get a view of the fireworks from the Women's Memorial, at the entrance to Arlington National Cemetery, as well as a gourmet dinner prepared by the chefs of Union Kitchen, a live and silent auction (during which there's a movie for kids), and a wine-tasting bar. Proceeds benefit Kidsave, which works to find adoptive homes for older orphans in Sierra Leone, Colombia, and Russia, and for older foster children in the United States.
Out on the Water
There may be no better spot for seeing the Mall display than from the Potomac. Don't own a boat and haven't rented one? You can still join a Spirit cruise.
For $199.90 each, passengers get a dinner buffet, open bar, and tunes spun by a deejay. The cruise boards at 6:30and runs from 7:30 until 11:30. All passengers must be 21 or older.
Better Late Than Never
Missed all the festivities? Bring a lawn chair or blanket along with a picnic to Oronoco Bay Park in Old Town on July 9. The USA/Alexandria Birthday Celebration features fireworks over the Potomac, free birthday cake, the Alexandria Symphony Orchestra, and food vendors. Free. 100 Madison St., Alexandria; 703-746-5592.
This article appears in our July 2016 issue of Washingtonian.
This article has been updated.