Hillary Clinton became the presidential nominee of the Democratic Party last night, the first woman to ever head a major US party's ticket.
Many American newspapers showed a picture of her husband instead.
Here's the Chicago Tribune (all front pages via the Newseum):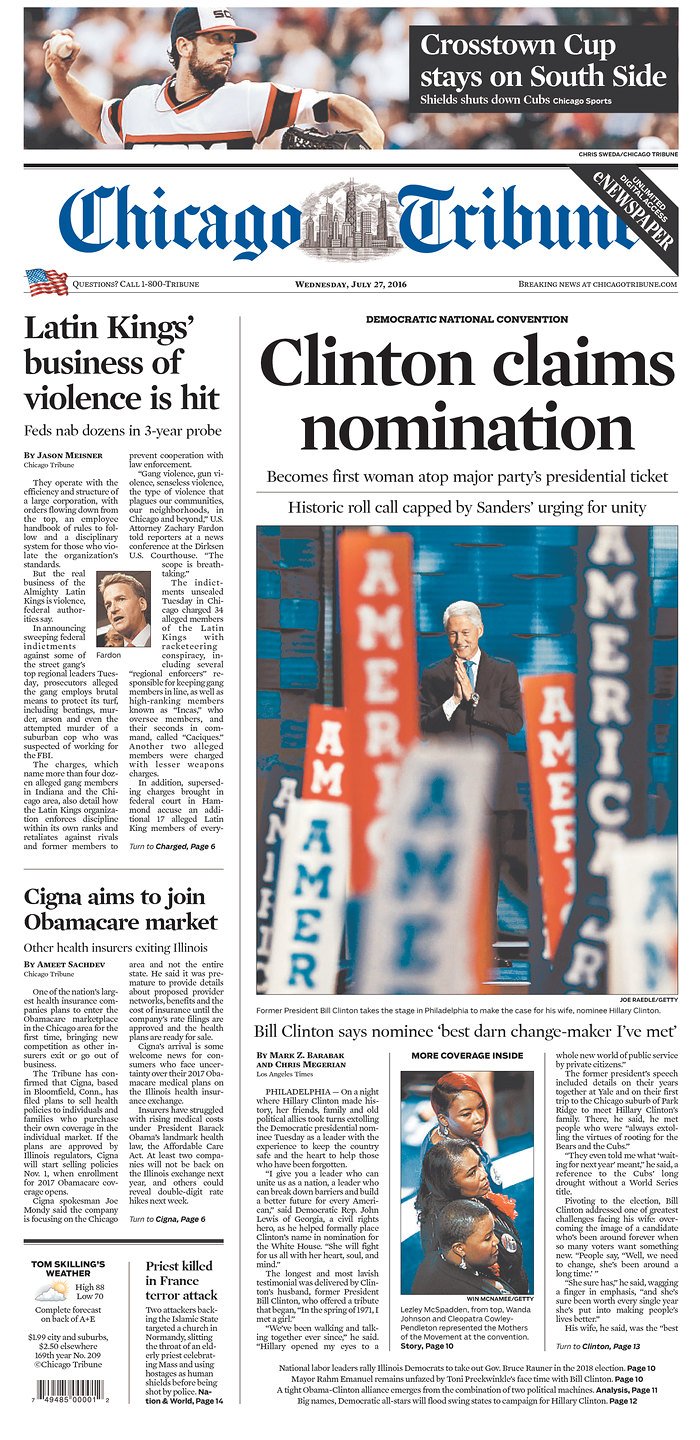 The Houston Chronicle: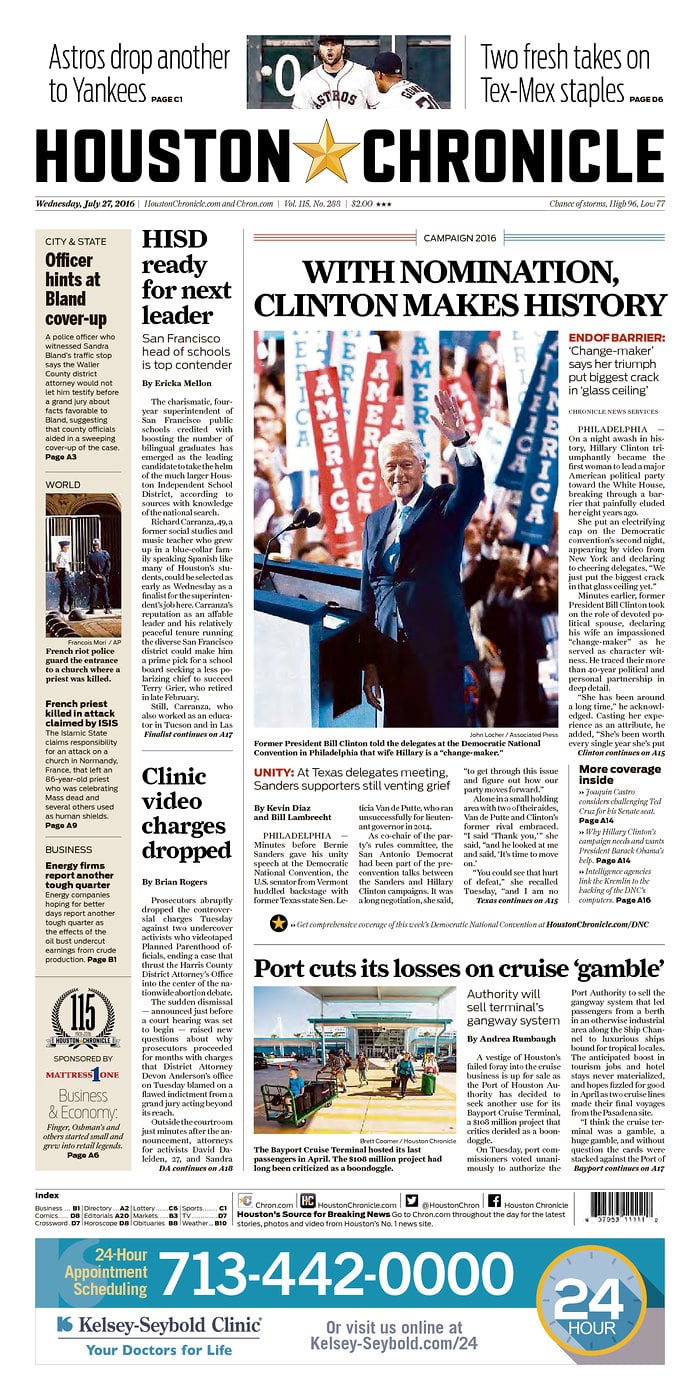 The Arkansas Democrat Gazette!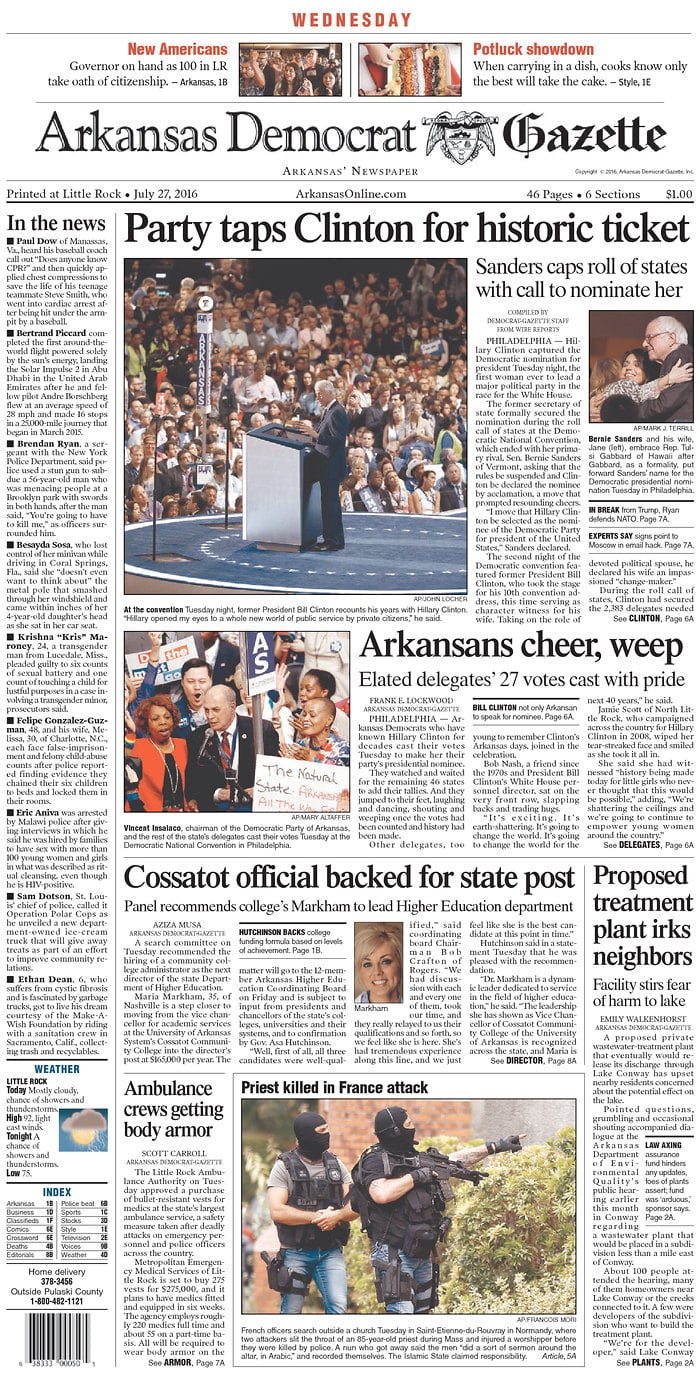 Bill Clinton spoke last night, and his speech happened late enough that Hillary Clinton's later appearance on a video screen might have happened to late for early editions. The Wall Street Journal's early front page featured Bill; a later front shows Hillary.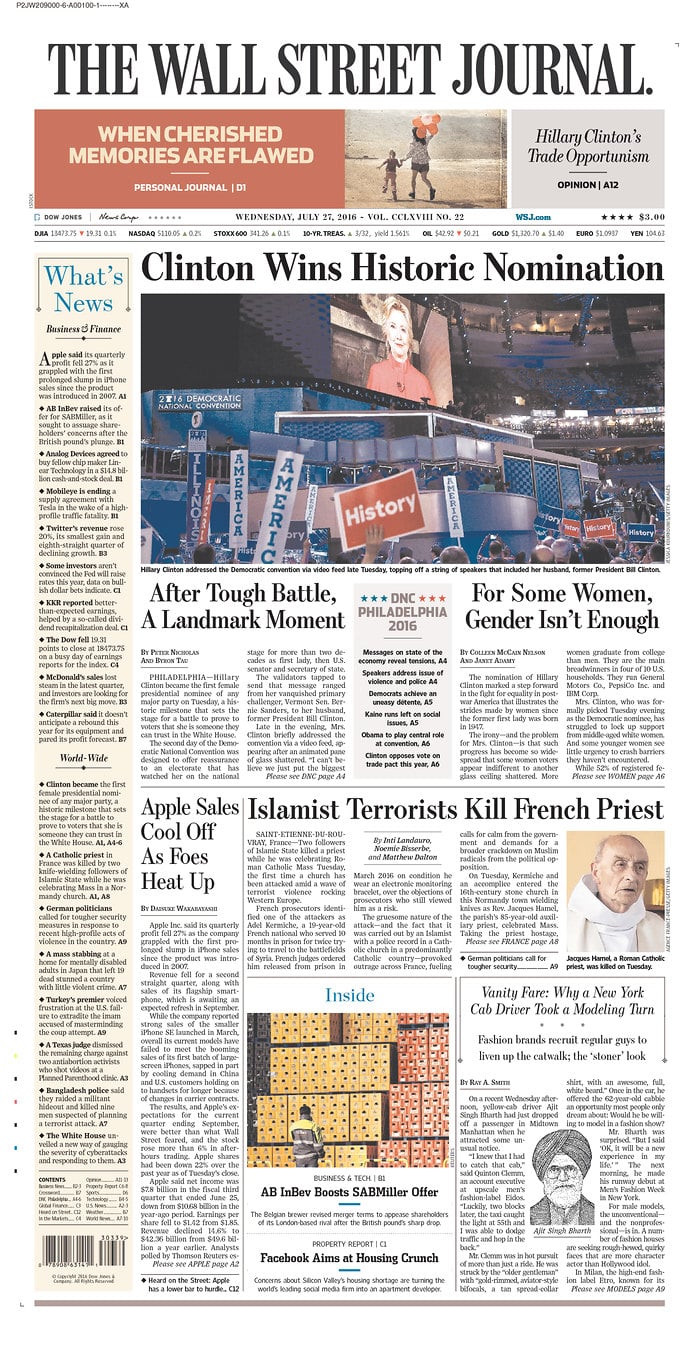 How'd Hillary do in DC? The Washington Times featured Bernie Sanders, whom she defeated: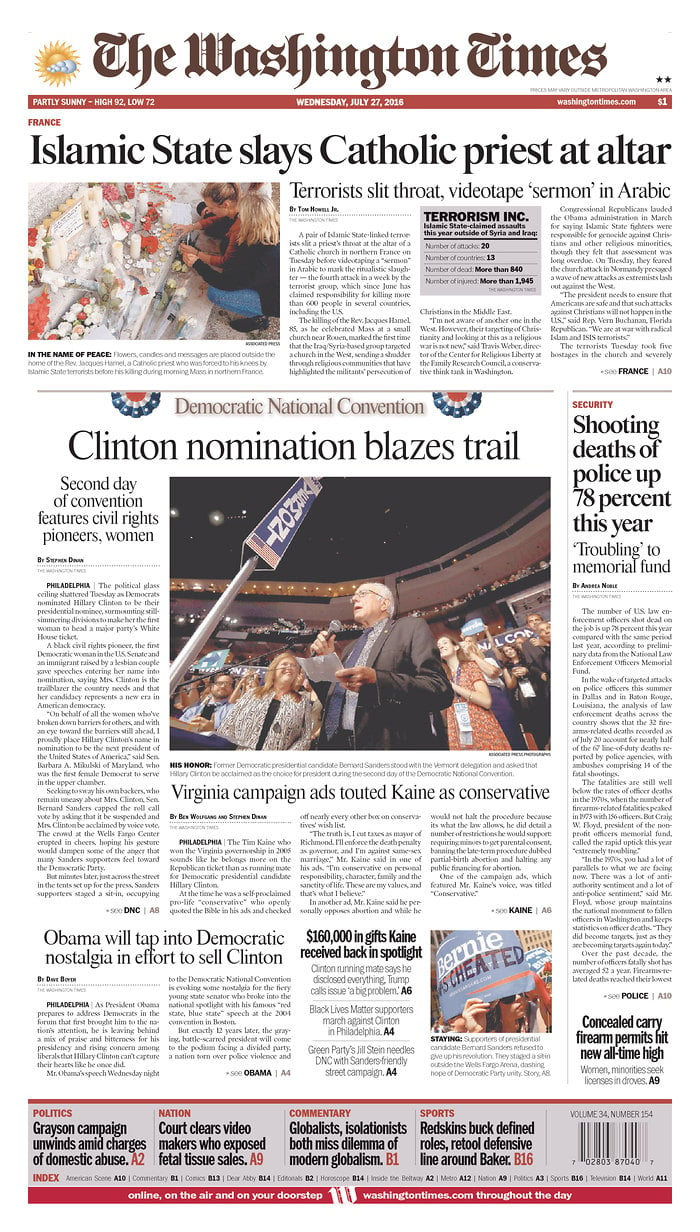 And the Washington Post featured…Bill and Bernie. So what gives? "There was no good photo opportunity," Post spokesperson Kris Coratti tells Washingtonian. "She was on a live video very late in the evening, making for a poor photograph. Bill Clinton's speech was the big moment, and another big moment was when Bernie Sanders moved that she be given the nomination by acclamation.  So we carried those two photographs."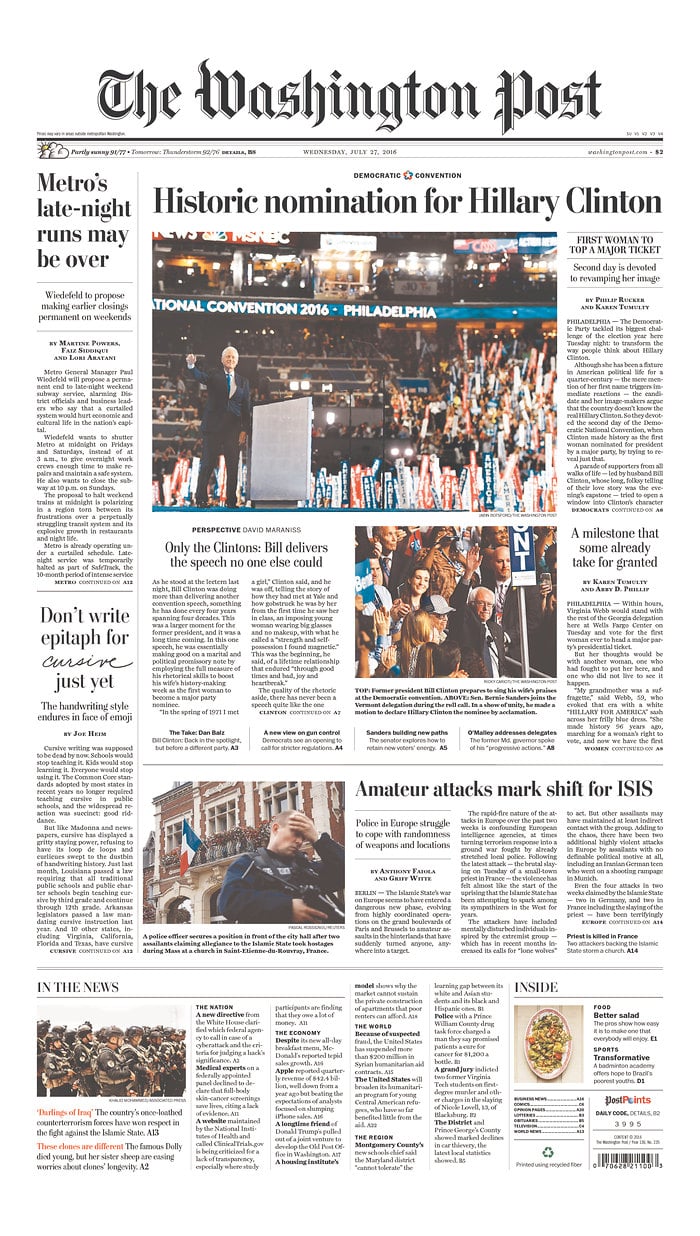 Express featured Hillary.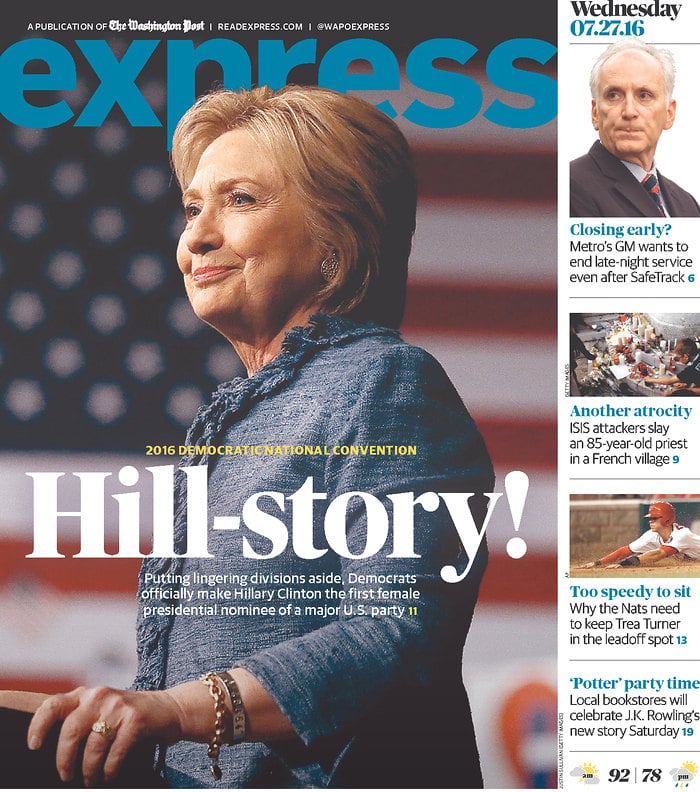 As did the Chicago Sun-Times, the other major paper in Hillary Clinton's hometown: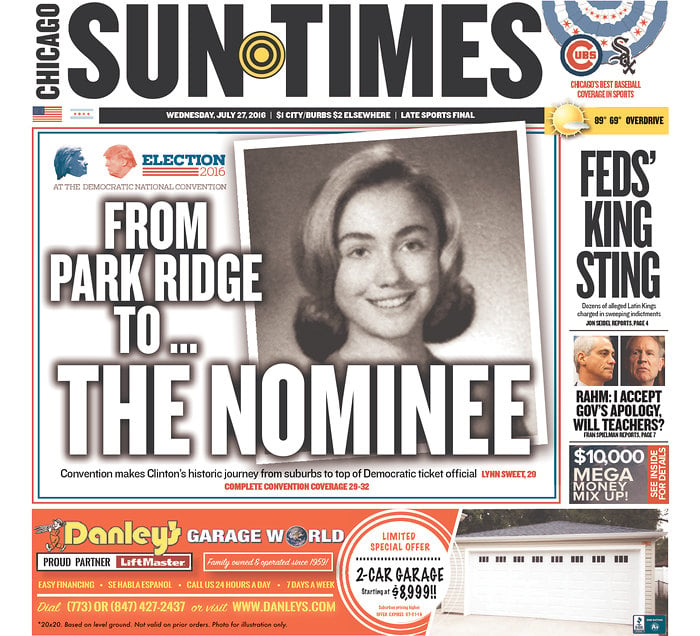 Here's a particularly nice-looking front from the Orange County Register, which had a longer lead time than East Coast papers. Bill's where he should be: Below the nominee.