President Trump confirmed many arts organizations' fears last week when the White House proposed a budget that seeks to eliminate the National Endowments for the Arts and Humanities. While the combined annual costs of the endowments—about $300 million—accounts for a hair of the government's $1.1 trillion in annual discretionary spending, the grants these agencies provide are often vital for local artists, museums, and cultural institutions.
DC's creative industry, which accounts for about 5 percent of all businesses in the city according to a study by Americans for the Arts, is deeply reliant on annual NEA grants. According to data compiled by the agency, the NEA last year gave out 135 grants totaling more than $5.5 million to organizations and individuals in the District and nearby suburbs. While juggernauts like the Kennedy Center and the National Symphony Orchestra are among the recipients, it's the smaller, less-established organizations that would feel the funding cuts the most.
It's also likely that the elimination of the NEA would hurt Washington's overall economy. Americans for the Arts found that in 2010, nonprofit arts groups and their audiences contributed more than $80 million to DC's economy. If those arts groups lose a significant chunk of their funding, their contribution to the economy will inevitably decrease.
White House budgets are more often statements of administrative intent rather than final policy. So while it's unlikely all of Trump's proposed cuts—which would kill 19 federal agencies in total—will make it through Congress, local arts organizations are preparing for the worst.
"It's really disastrous news," says Judy Estey, the development director at Dance Place, a center for contemporary dance performances and education in Brookland. The NEA gives the organization about $60,000 each year, which Estey says finances 8 percent of its budget for artist residencies. "It's the hardest thing to fundraise for," she says "It's really vital support for us."
Dance Place also received $150,000 over two years from the NEA's Our Town program, which supports "creative placemaking projects that help to transform communities into lively, beautiful, and resilient places with the arts at their core," according to its website. Dance Place used the grant to fund its "Art on 8th" series, which provides free dance programming around Brookland.
"Losing one major grant like that can be the difference between how you end up financially," Estey says. "It can significantly mean that you have to change what your programming is."
Not only do NEA grants directly benefit organizations like Dance Place, but they also help leverage private money from independent companies. Getting NEA funding signals to individual donors that an organization is churning out high-quality programming worth their investment.
"It's a gold standard," says Jenny Bilfield, the president and CEO of Washington Performing Arts. "The peer review and application process [for NEA grants] is known to be so rigorous that it's kind of a pre-clearance."
Bilfield also serves on the steering committee for ArtsAction D.C., an arts-advocacy group comprised of representatives from all corners of the creative scene. Because the group recognizes that relying on federal funds for the arts isn't sustainable, it's also advocating for more local funding from the DC Council. The Council approves the annual budget for the DC Commission on the Arts and Humanities, which gives out grants to many organizations who can't compete for NEA money.
But the DCCAH—like all state-level arts agencies—is itself partly funded by the NEA, so its ability to provide as many local grants as it has in the past is also being threatened. Last year, the commission, which gets about 3 percent of its funding from the NEA, distributed nearly $9 million in grants to hundreds of organizations and artists. The commission's executive director, Arthur Espinoza, told me it's too early to predict what would happen to the city's arts funding.
This is especially troubling for many arts organizations that rely more heavily on funds from the District than they do from the feds. Taffety Punk, a small, experimental theater company, gets about one-sixth of its funding from the DCCAH. "Any reduction in funding to their programs would almost certainly have a big impact on us," says artistic director Marcus Kyd.
Capital Fringe, the theater festival and arts space that helped transform the local performing-arts scene, received about $90,000 from the commission this year. Its founder, Julianne Brienza, says that a reduction on either NEA or DCCAH funding won't just affect organizations. "It really would affect individual artists, which is a huge customer base for us" she says. "If we don't have individual artists in the city, we don't really have a business."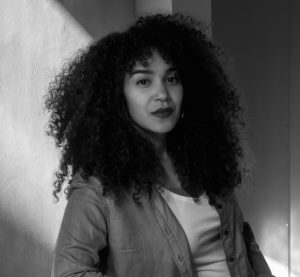 Nearly $1 million of the DCCAH's 2016 funding went to individual artists, writers, musicians, and filmmakers. Elizabeth Acevedo, a poet who lives in Southeast, has received city arts grants of up to $10,000 over the last four years. It helps her travel around the country giving poetry readings and with the publication of her first young-adult novel. "One of the reasons I've been able to be successful as a full-time artist is because of [the DCCAH] support," she says. Without that first grant four years ago, she's not sure she'd still be a working artist. "It was huge for me."
Acevedo's concerned that without the extra financial cushion that grants provide, artists all over the city would suffer. "If we want DC as vibrant as we imagine it to be, the arts are a pivotal part of making that so," she says.