There wasn't a lot of competition for barstools at President Trump's DC hotel Thursday when former FBI Director James Comey testified before a US Senate committee.
Here's a wider shot of the bar.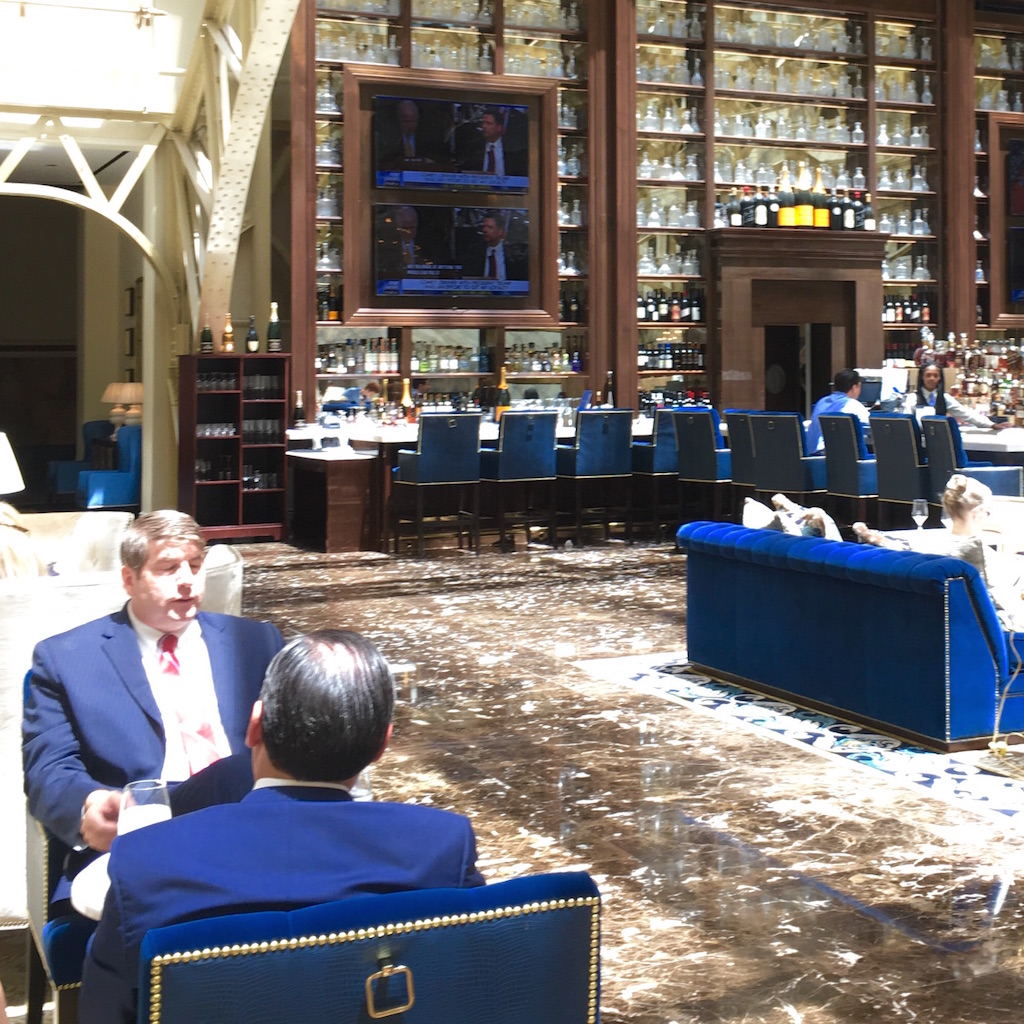 Some other DC bars opened early to show the hearing, and they were a bit more crowded. Many patrons had to wait in lines to get in. Once inside, it could take a while to get a drink. One bar promised free drinks whenever Trump tweeted, but he denied the patrons that pleasure.
this is the line for a drink at Union Pub, which is giving away free drinks when Trump tweets pic.twitter.com/bgvjwkPhaO

— Benjamin Freed (@brfreed) June 8, 2017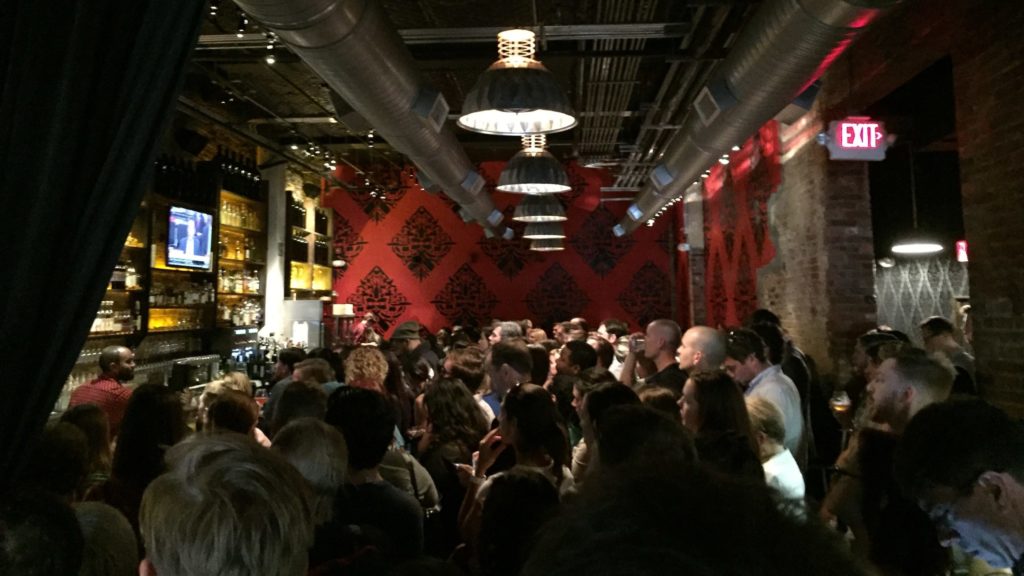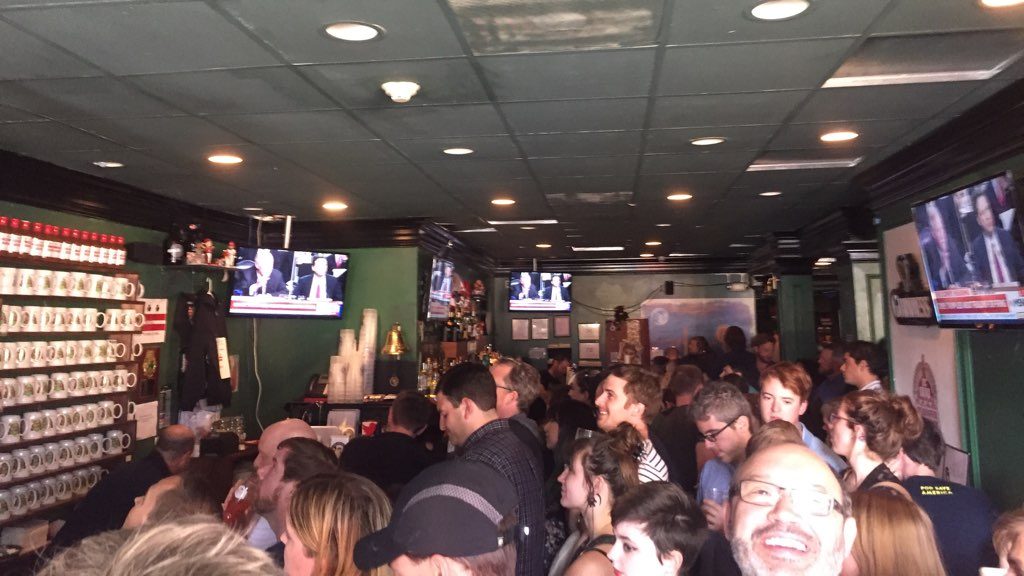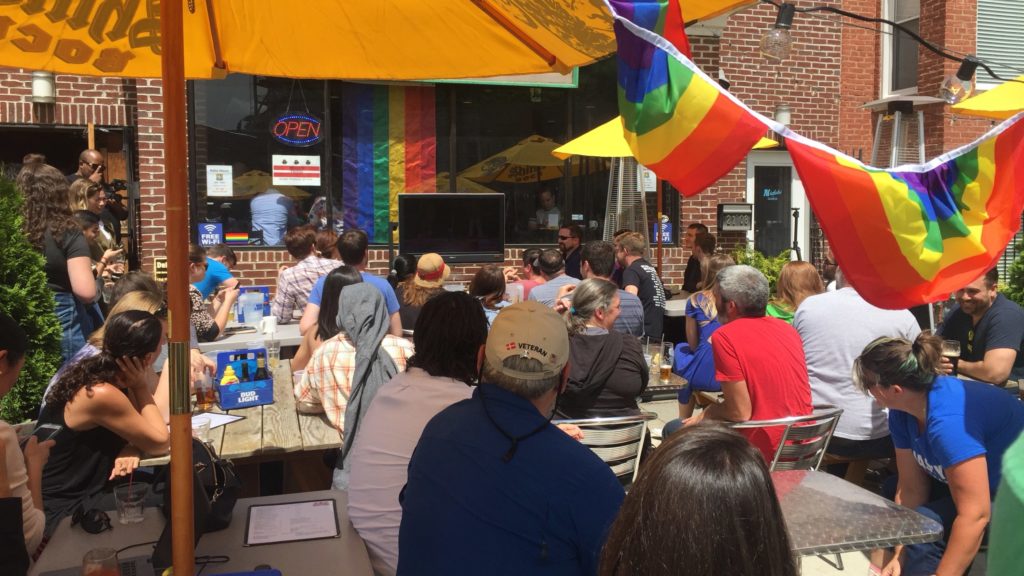 "This is the beginning of a delightful day," Nate Allen said at Capitol Lounge. The Ph.D student at Johns Hopkins was taking the day off after finishing a chapter of his dissertation. "I guess it's a very DC thing to do."
That was certainly true at Duffy's Irish Pub, where Angela Benander, who'd recently moved here from Chicago, said, " I think it's kind of fun that we're able to do this in public together in the early hours."
"It almost feels like it's this sort of national reckoning," said Alan Noonan, a visiting scholar at the Library of Congress who's originally from Ireland. "It's like America is coming to terms with all the things that have happened over the past few months." Noonan showed his phone, on which he and his friends were discussing the hearing over WhatsApp. ("It's like the Super Bowl for nerds," one message said.) Noonan laughed about the odd historical moment in which the US finds itself. "As far as I'm concerned, the scriptwriters of this Truman Show or The Matrix really need to get it together," he said.