Welcome to Busy Bodies, where we ask Washingtonians how they balance health and fitness while working crazy hours, raising a family, and meeting the demands of the daily hustle. Know someone who's killing the fitness game while getting it done (maybe it's you)? Email kolsen@washingtonian.com.
Out of the 125 days Deb Pfaff spent deployed to Iraq in 2009 as an intelligence officer, there were only 11 that she didn't see the inside of the gym. "I chose the gym over sleep," she says, recalling one time she fell asleep on a mat mid-ab workout.
But when Pfaff came home, she couldn't work out for months. She was diagnosed with Gulf War Illness, which, according to the US Department of Veterans Affairs, is part of a group of "medically unexplained illnesses" associated with service in Southwest Asia from 1990 to today that are characterized by wide-ranging chronic symptoms such as respiratory problems, fatigue, and joint pain. (Because she served as a civilian and not with the military, Pfaff is ineligible to be seen at the VA, and must go through the Department of Labor for benefits.) Now working for the Department of Defense as the vice provost at National Intelligence University in Bethesda, the 40-year-old Sterling resident has completed 27 triathlons, despite only having around 57 percent of the lung capacity of a healthy person. 
Since this spring, Pfaff has been training for the SavageMan Triathlon in Deep Creek, Maryland, a race consisting of a one-mile swim, 50-mile bike ride, and 10-mile run. The bad-assery highlight of the race is the Westernport Wall, which has an insane grade of just over 30 percent. Those who climb it cleanly on their bikes without having to put a foot down receive a brick with their name engraved in it that gets placed in the wall—which is what Pfaff is going for. 
I spend about 8 to 10 hours a week training for this race. I typically bike one day on the weekend for three to four hours out in Aldie. I'll get in another two bike sessions during the week, one of which is a high-intensity session involving sprints. I actually have only been in the pool about ten times in the last year. I'm a very solid swimmer, and I don't need to train much to finish easily in the top 25 percent in the swim. I'll run one day a week—should be more, because I'm BAD at running and can use all the help I can get—but it's by far my least favorite of the three.
Two days a week, I get up at 4:15 AM to get training in, so I can skip the traffic in to work and still make it home by 4:30 PM or so to walk my pups. And try to have a life! My friends make fun of me for going to bed at 8 o'clock at night. 
I'm so Type A that I have my workouts figured out for the week. So like this week, I know I have to get out there and do the hills. This morning I did a barre workout at home. 
I have been diagnosed with eight diseases: postural orthostatic tachycardia syndrome, mast cell activation disorder, adrenal insufficiency, pulmonary dysfunction, gastroparesis, fibromyalgia, narcolepsy, and severe osteoporosis. I only had migraines before I was deployed. I see three different neurologists. 
I'm on three different inhalers, at around 86 or 87 percent lung capacity. It feels like someone is squeezing the bottom half of my lungs—the air should be there, but I can't get to it.  
It somehow surprises me every time. I go to take in a full breath, and I can't, and it becomes a kind of reverse pant—tiny breaths to try to reach air that should be there, but isn't. I get so frustrated sometimes, that I have to work so much harder to make minimal gains. And then I remember that I shouldn't be a triathlete at all. So maybe I need to shut up and embrace the suck.
I was in a cycling accident in 2014 and snapped my hip in half. I hit the train tracks, I went down, I'm in surgery three hours later and getting three steel pins in my hip. I ran an Iron Man 14 months after that.
Barre did in six sessions what physical therapy didn't do in 60. I didn't hurt anymore and I traced it back to barre.
Working out saved my life.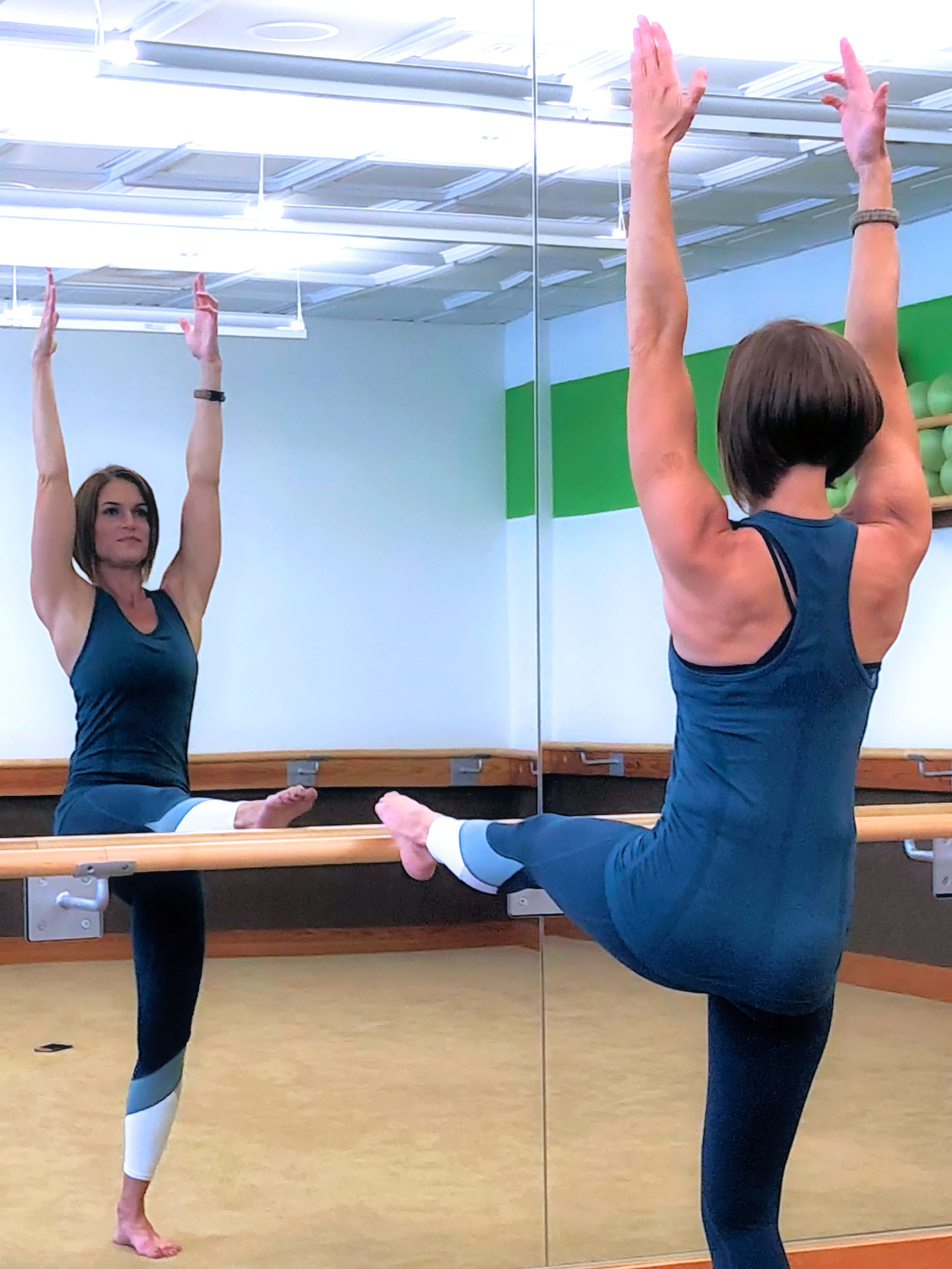 The SavageMan Triathlon is Sunday, September 16. Leading up to the race, Pfaff is fundraising for technology that will facilitate the use of biomarkers to diagnose and track underlying diseases in GWI patients. You can support her mission here. 
This interview has been edited and condensed.