There was a time when Washington's tech sector was dominated by three big names—Micro­Strategy, LivingSocial, Blackboard. But as those companies split apart or morphed into something other than the juggernauts they once were, they gave way to firms with names like Cofense, EverFi, EdgeConneX—hopeful, hip, made-up words that suggest something fresh and new on the scene. Look closer, though, and you'll see that the old titans are very much there in this new landscape: Sid Banerjee at Clarabridge. Andrew Rosen at Interfolio. Sanju Bansal at Hunch Analytics. Timothy Chi at WeddingWire. Susan Tynan at Framebridge. All are alumni of those Big Three.
What's also new is that none of the aforementioned companies are dependent on Washington's best-known buyer of tech, the federal government. As the DC technology industry has expanded, it has diversified. Today it's increasingly common for local start-ups not to depend on the government at all, instead getting into the kind of business that would be equally at home in Silicon Valley—things such as SocialCode's "audience intelligence software," which helps big brands better leverage social media, or Alarm.com's connected, smart-home devices.
The region's entrepreneurial class has long fantasized about being seen as more than a cadre of glorified federal contractors, which is one reason firms like these get so much hype. In reality, Uncle Sam's bony fingers are still all over our list—and that's good news, even if that story isn't as sexy as the Silicon Valley version. The government being the government, some of what it buys from local contractors is relatively mundane, if important, work such as data processing and enterprise software. Yet some of the local companies that do those things for government agencies now rank among the fastest-growing small businesses in the country. Meanwhile, some government tech contractors here have become multibillion-dollar IT concerns: Leidos, General Dynamics Information Technology, and DXC Technology are all billion-dollar businesses, and all have expanded exponentially through recent mergers.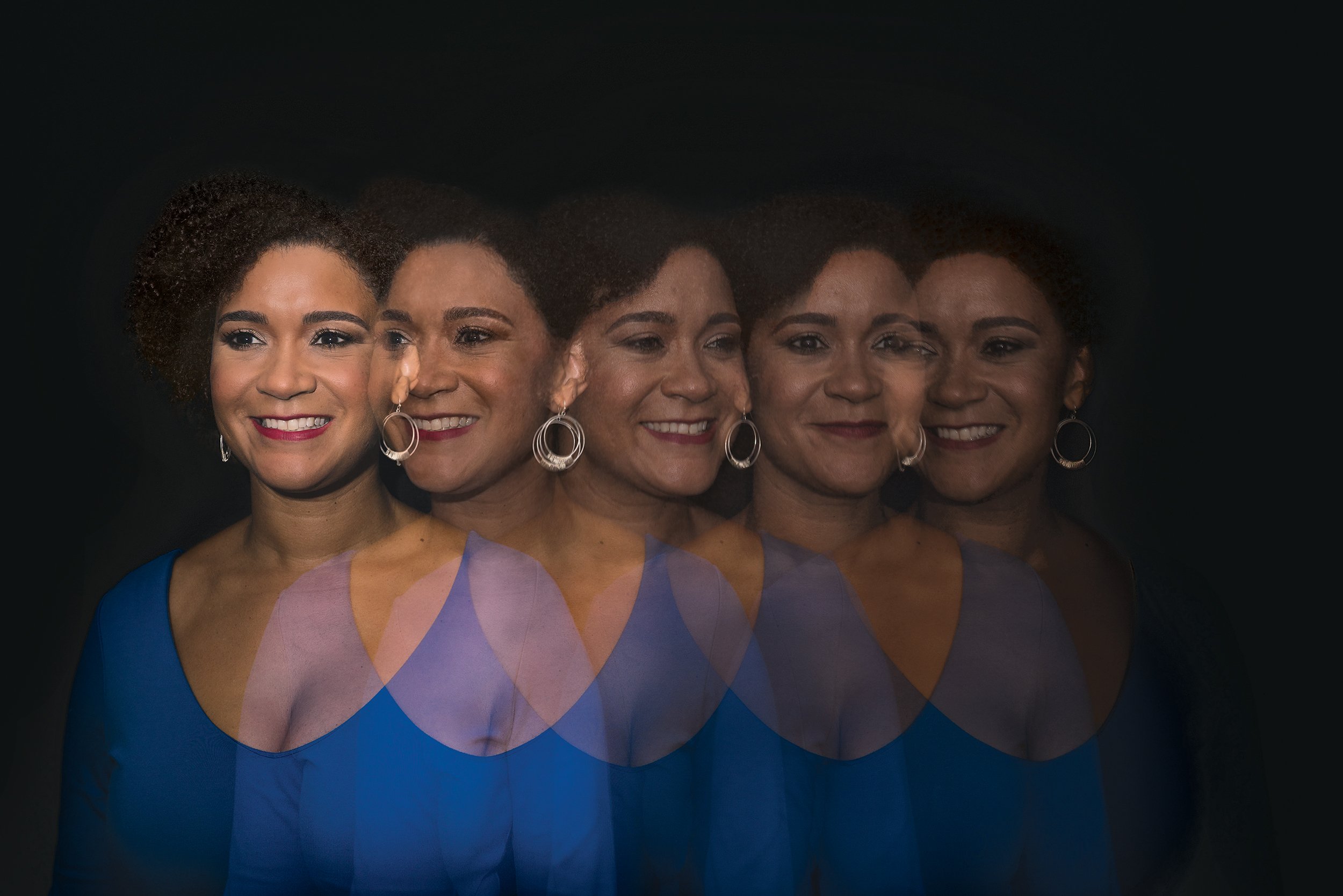 The feds are also helping drive what may be the fastest-growing subcategory of tech here—cybersecurity. Companies such as Endgame are earning their keep protecting federal databases, while firms including Altamira are getting paid to manage geospatial-intelligence info. Others, such as LookingGlass Cyber Solutions and Dragos, are also establishing reputations for being the best in the business for addressing cybersecurity.
A lot of venture-capital money is betting on those cyberfirms—K Street's Paladin Capital, for one, has made more investments in such companies than any other VC fund in the US. Steve Case's Revolution Growth is putting its money into cybersecurity, too, as well as funding local companies such as Optoro, which finds innovative ways to resell products that have been returned by customers, and Cava, the Greek fast-casual chain that has leveraged high-tech tools to fuel its nationwide expansion.
Plenty of others are moving money into tech here, including local NextGen Venture Partners and QED Investors, as well as the local branches of Silicon Valley Bank and the vast New Enterprise Associates. What's more, Washington firms have drawn the attention of national funds not based here. The Rise Fund (singer Bono is an investor) has poured cash into EverFi, a hot start-up in education technology—another growing sector, along with cybersecurity and data centers (70 percent of all internet data traffic now flows through Northern Virginia).
On and on it goes. Cushman & Wakefield ranks ours as the third-best metropolitan area for tech, behind only San Francisco and Silicon Valley. Were Washington to land Amazon's HQ2, that position would likely be solidified.
The ranking reflects what we found in compiling our 2018 list of Tech Titans, a group that covers small start-ups with big potential and ever-expanding tech mega-firms. Backed by local financiers, boosted by potentially billions in federal funding, and supported by a plethora of local universities, the tech industry is growing at a blazing clip. That may make this year's group of Tech Titans the most innovative, most important, and most influential we've ever assembled.
---
Tech Titans: The Entrepreneurs
Reggie Aggarwal
Founder and CEO, Cvent
Aggarwal started this event-management software company with his own money and a staff of two back in 1999. It's now a 3,400-person firm and was sold two years ago to Vista Equity Partners for $1.65 billion, but Aggarwal remains at the helm.
Michael Avon
CEO, chairman, and founder, ICX Media
A former principal at Columbia Capital, Avon now runs ICX, which offers a platform that can be used by digital video creators, including big consumer brands and social-media stars, to more closely monitor and understand their audience. In April, actor/writer/filmmaker Edward Burns joined the three-year-old company's board, which includes former Time Inc. CEO Laura Lang. The company has been backed by $9.6 million in funding.
Brian Ballard, Jeff Jenkins, and Chris Hoyt
The company makes a software platform called Skylight that runs on smart glasses and other wearable devices, giving workers instant access to data that can boost their productivity. The platform is in use by Boeing, and GE Ventures has invested in Upskill. The latest in­fusion, of $17.2 million, came this past spring.
Zvi Band and Tony Cappaert
Maker of a customer-relationship-management platform that has been optimized for real-estate agents, Contactually was launched seven years ago, and both of its founders have tried to help other executives enjoy the same kind of success they've had. Band helped found the DC Tech Meetup group, and Cappaert holds a regular dinner-party series in which he meets with other local business founders.
Sid Banerjee
Founder, executive vice chairman, and chief strategy officer, Clarabridge
Banerjee was one of the founding employees at MicroStrategy. At Clara­bridge, he has created a firm offering artificial-intelligence-driven software systems that analyze customer interactions to help boost customer service at major companies including Walmart, United, and eBay.
Sanju Bansal, Aneesh Chopra, and Dan Ross
Chairman (Bansal) and founders (Chopra and Ross), Hunch Analytics
In 2014, Bansal, a former executive vice president at MicroStrategy, joined this firm founded by Ross and Chopra, who in 2009 became the first federal-level chief technology officer. Hunch Analytics's current focus is its subsidiary CareJourney. The company mines public and private databases for information that can help health-care firms and other companies make more informed strategic decisions.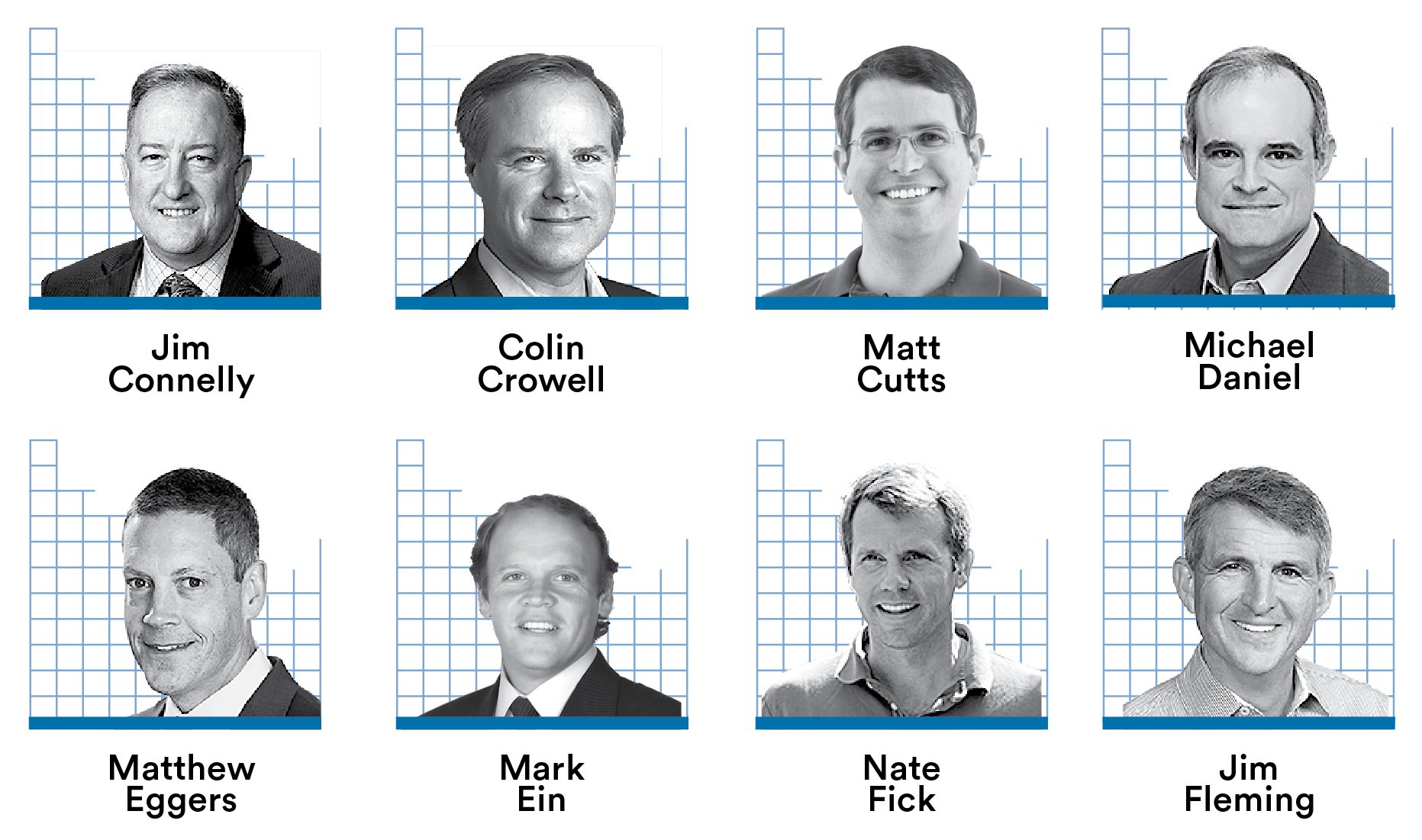 Randy Brouckman
This Herndon company is the only global provider of "edge" data centers—facilities that either fill in gaps in internet connectivity or boost signal service in high-traffic areas. It's expanding rapidly, having announced new centers this year in Miami, Atlanta, Phoenix, Portland, Denver, Toronto, and Buenos Aires.
Richard D. Calder Jr.
This McLean company, which offers cloud networking services to multinational firms, has been growing through acquisitions, including the $2.3-billion cash buyout of the European cloud networker Interoute, which closed this year. GTT Communications appears to be on track to top $1 billion in revenue in 2018.
Matt Calkins
Founder and CEO, Appian
Appian was one of a few Washington-area firms to issue an IPO in 2017, and shares have nearly tripled since the company made its Nasdaq debut. In his spare time, Calkins competes in the World Boardgaming Championships, which is a real thing.
Timothy Chi
In 2007, Chi—a cofounder of Blackboard—launched WeddingWire, an online marketplace that pairs grooms- and brides-to-be with wedding vendors. It has grown steadily, and in May it sold a majority stake to the private-equity firm Permira for $350 million.
Zia Chishti
CEO, founder, and chairman of the board, Afiniti
Born in the US and raised in Pakistan, Chishti now has led a second company to a billion-dollar valuation. (His first was Align Technology.) The DC firm makes artificial-intelligence products that more efficiently pair agents with customers who dial into a company's call center. It expects to go public in 2019.
Zack Christenson
The company makes a customer-relationship-management soft-ware platform for political-advocacy groups. The platform has been used by the Republican National Committee, nonprofits, and trade groups. Under Christenson, Crowdskout has added nearly two dozen people in recent months, tripling the staff before the 2018 midterm elections.
Tom Davidson
Cofounder and CEO, EverFi
Last year the über-exclusive Rise Fund—which includes U2's Bono and LinkedIn's Reid Hoffman among its investors—put $150 million of a total $190 million in financing into EverFi, which offers online-education courses. That cemented its place as one of the hottest education-tech start-ups in the country.
Ted Davies
CEO and chairman, Altamira Technologies Corporation
Davies came to Altamira after being president of Unisys Federal Systems as well as a partner specializing in tech and government at Booz Allen Hamilton. Today the company he leads is a major contractor helping the Defense Department and US intelligence agencies find ways to move data to the cloud securely.
Brandon Torres Declet
Cofounder and CEO, Measure
Declet had worked for the Department of Defense, the NYPD, and the House Homeland Security Committee before cofounding Measure, a drone operator headquartered, ironically, in one of the least drone-friendly cities in the US. The company's drone services—which include pilots who do the flying—can help firms inspect things such as construction or cell towers as well as respond to emergencies. Measure received $15 million in Series B financing last year.
Donald Graham
Born with ink in his veins, Graham knew his way around digital even before his family sold the Washington Post. He was a longtime member of Facebook's board of directors, and his $2.6-billion Graham Holdings owns several techy companies, including the cybersecurity education outfit CyberVista. It can only help that Timothy O'Shaughnessy, former head of LivingSocial—who is married to Graham's daughter, Laura—is CEO of Graham Holdings.
Blake Hall
Founder and CEO, ID.me
Late last year, this company, which offers a digital-identity service—sort of a driver's license for online transactions—brought on a CFO and CTO as it surpassed 5 million total users. That came just months after Hall, an Army veteran who served in a combat unit in Iraq, secured $19 million in Series B funding for his growing company.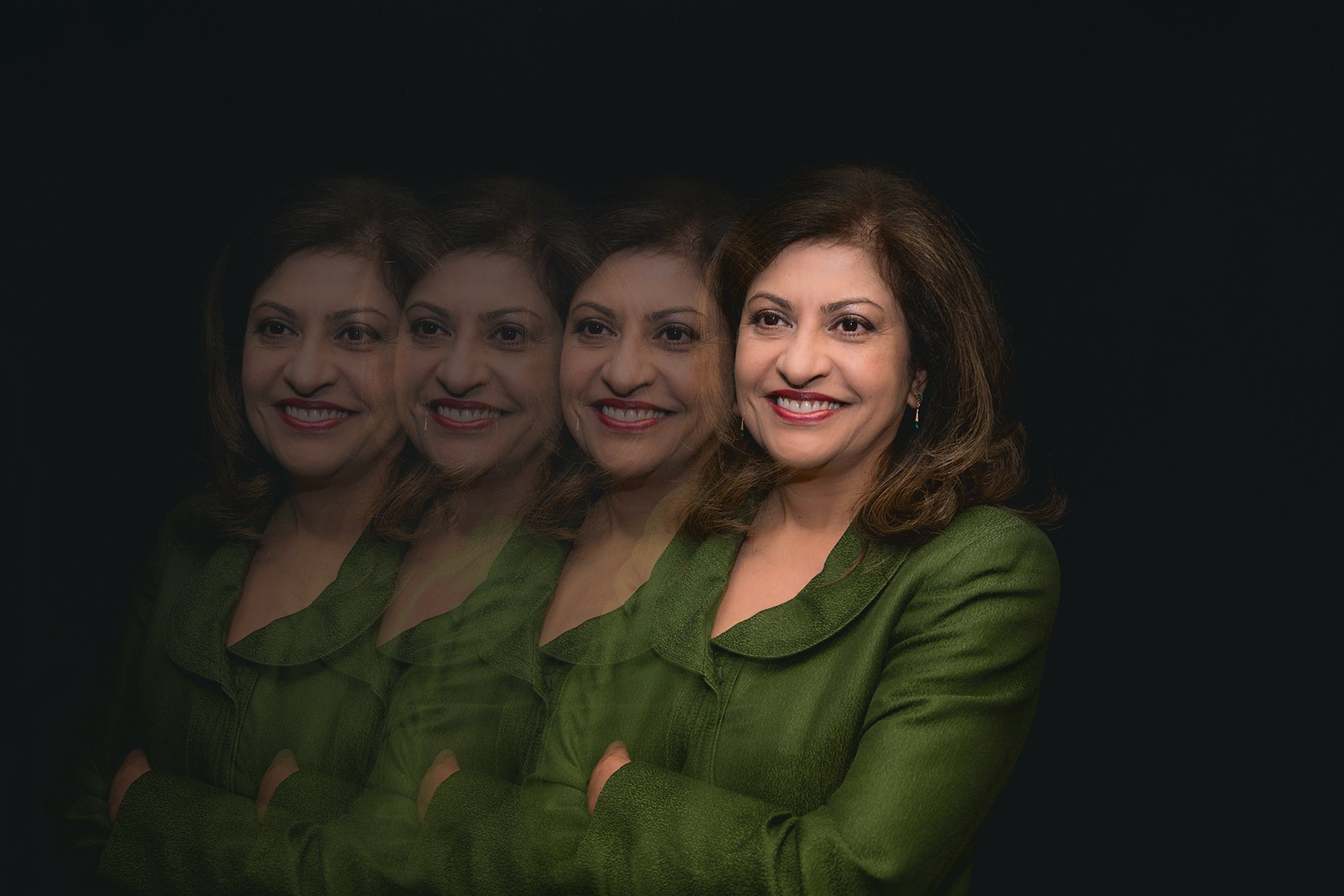 Tim Hwang
Investment heavyweights New Enterprise Associates, Mark Cuban, Revolution, and Jerry Yang have all backed 26-year-old Hwang's FiscalNote, now the top player in legal analytics, offering data that helps customers track and predict the potential impact of new regulations and legislation. This July, FiscalNote expanded into media by acquiring CQ Roll Call from the Economist Group.
E. Wayne Jackson III
Jackson, head of Sonatype since 2010, once led the network-security firm Sourcefire from start-up to IPO to a $2.7-billion acquisition by Cisco. Sonatype, which helps distribute secure open-source software to developers, saw sales double in the first quarter of this year.
Reid Jackson
Late last year, Jackson led the buyout of Route 7 neighbor and reverse-auction marketplace maker FedBid. The combined companies today work with every Cabinet-level agency in the federal government, for example, providing modern procurement services and supply-chain analytics.
Kay Kapoor
A former CEO of Accenture Federal Services, Kapoor left her lead position at AT&T's $15-billion Global Public Sector division last year to found her own firm. Though still in the early start-up phase, Arya Technologies is worth watching because at AT&T Kapoor helped land a 25-year federal contract worth an estimated $100 billion.
Ajay Kori and Jeff Sheely
This flower-delivery business now has six operations centers and is delivering same-day to customers in Washington and New York City, as well as next-day to customers nationally through a new partnership with FedEx.
Mike Lawrie
DXC is still in its infancy but is already a leader in IT services—a mega-firm with 6,000 clients from a variety of industries. The $21-billion Tysons company was formed in April 2017 by the merger of CSC and the enterprise-services division of Hewlett Packard Enterprise. Lawrie, who had been CEO of CSC before the merger, oversees a worldwide workforce of 134,000 people.
Robert M. Lee, Justin Cavinee, and Jon Lavender
CEO (Lee), chief data scientist (Cavinee), and CTO (Lavender), Dragos
This trio of former cybersecurity experts working within the US intelligence community raised $10 million in 2017 for Dragos. The mission of their Han-over, Maryland, firm is to help protect private companies from cyberattacks, especially those whose businesses involve infrastructure used by the public—a wind-farm operator, for instance. Or, as Lee has grandly put it: "Dragos exists to safeguard civilization."
John Mazur
Deloitte ranks this Rockville company as one of the 500 fastest-growing tech firms in the US. Its app, launched in 2012, connects real-estate brokers and homebuyers and offers instantly updated home listings. Homesnap, which Mazur took over in 2017, has raised more than $30 million.
Tobin Moore and Adam Vitarello
Several of Washington's biggest investors have backed Optoro, which runs a software platform offering retailers a way to make money off of the millions of things retail customers either didn't buy or did buy but later returned. QED, Grotech, and Revolution Growth have all chipped in to what's now a $129-million investment pool that Optoro's founders—a couple of thirtysomething St. Albans grads—hope will help them create a billion-dollar business.
Laura Graham O'Shaughnessy
The company markets "audience-intelligence software" to major brands—everything from Heine­ken to GEICO—helping them better identify, understand, and target their customers on social media.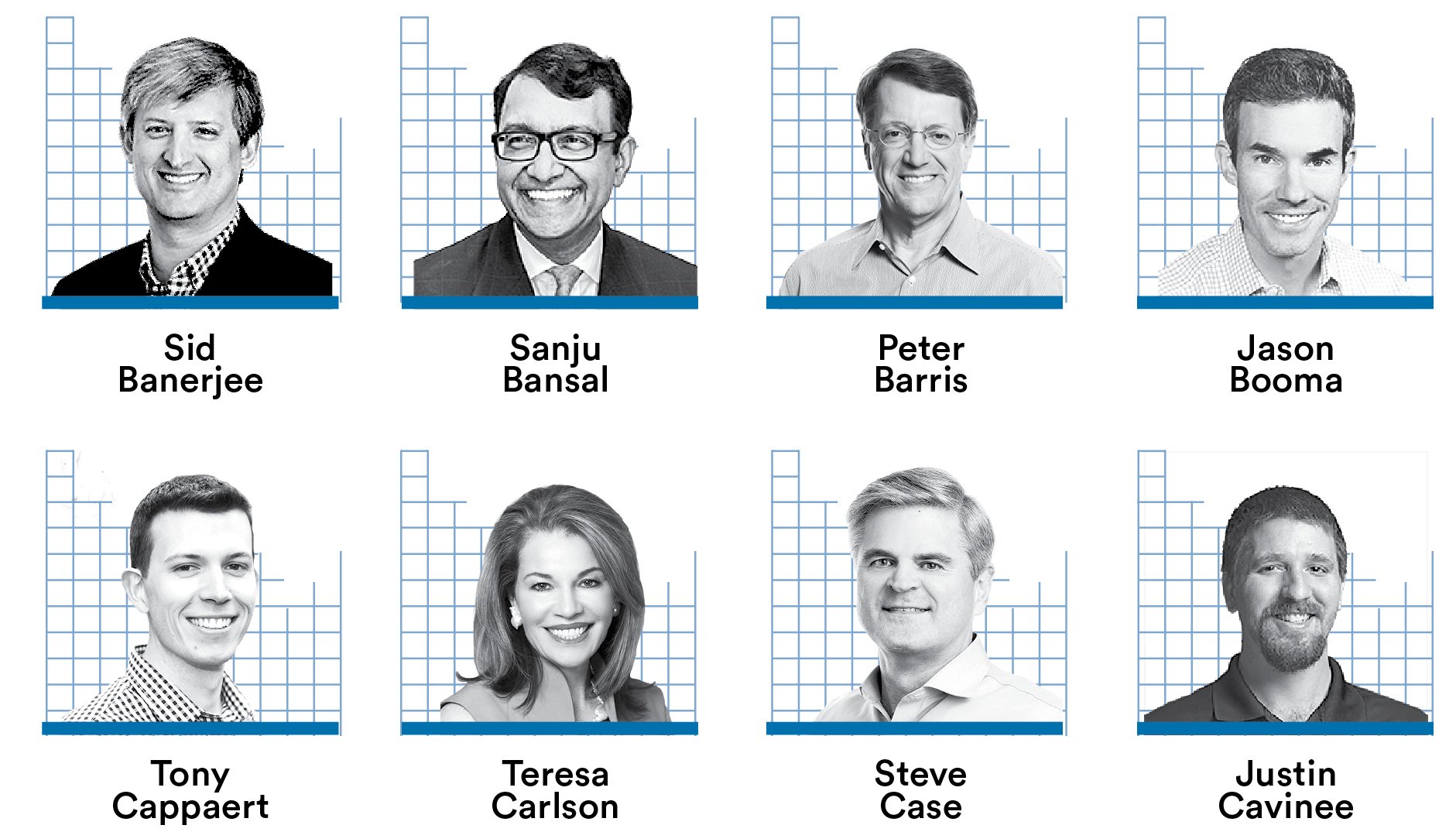 Bill Pardue and Jim Shelhamer
CEO and co-founder (Pardue) and executive vice president (Shelhamer), Athenium Analytics
The forecast for Pardue's start-up, formerly called Weather Analytics, proved to be sunny. The six-year-old DC firm—provider of weather and predictive-risk software to insurance companies—took in $17 million in financing last year and completed a merger with the insurance-software maker Athenium this summer.
Carolyn Parent
Parent's Arlington firm demonstrated its technology in front of industry leaders this year, outfitting almost 5,000 SXSW conference staff and volunteers in Austin with mobile technology that can instantly connect people and share their locations in the event of an emergency.
Chip Paucek
CEO, 2U
Northwestern, USC, SMU, Georgetown, and other universities use 2U's platform to provide online classes. Revenues are growing—fast. In June, the Lanham company raised $331 million through a public offering of its common stock to fund more growth through acquisitions.
Andrew Rosen
Rosen is an alumnus of two of Washington's best-known tech firms, Blackboard and Micro­Strategy. He took over as Interfolio CEO in 2015 from founder and now president Steve Goldenberg. The company's software steers applicants and faculty committees through the higher-education hiring process. Since joining the company, he has driven growth by helping secure a $12-million financing round, inking a partnership with the University of California at San Diego, and acquiring a Kentucky faculty-data-evaluation firm.
Brett Schulman
Tech and tzatziki? For the burgeoning fast-casual restaurant chain Cava—with more than 60 locations nationwide and counting—that's been a delicious combination. Schulman has invested heavily in data tools. Among them: sensors at some locations that track employee and customer movements. The resulting data is analyzed to improve efficiency and better understand how customers use Cava's spaces.
Steve Trundle
This publicly traded firm was a small division within MicroStrategy until it spun off in 2000. Since then, it has broken into the "smart security" industry in a big way: Among the 8 million homes and businesses with smart-security systems in this country, some 5 million areAlarm.com subscribers.
Susan Tynan
Tynan's business—which offers quick custom framing at cut-rate prices—has taken off with investors, including New Enterprise Associates and Revolution. They've placed $67 million into the four-year-old business, including a $30-million funding round this summer.
---
Back to Top
Tech Titans: The Government
Matt Cutts
USDS focuses on, among other things, making the websites of federal agencies more functional. Cutts, a former Google executive, began running it early last year. Since then, he has prioritized hiring tech talent and working to retain workers amid rapid turnover.
Andrei Iancu
Iancu was unanimously confirmed by the Senate on February 5. No doubt that same day, tech execs all over the country began Googling for old syllabi from the advanced patent class he taught at UCLA.
Christopher C. Krebs
Krebs headed cybersecurity policy for Micro­soft before joining the Trump administration in March 2017. Today he oversees a key division at DHS involved with protecting US infrastructure (e.g., the power grid) as well as cybersecurity and communications network security—all of which are thought to be under potential threat from foreign powers and terrorist groups.
Barney Krucoff
Interim chief technology officer, District of Columbia
When he was chief data officer for the District, the city described Krucoff as "the man behind all of DC's data." Now, after taking over as CTO, he'll be the man in front of all DC's data, which is increasingly being made available online for public perusal.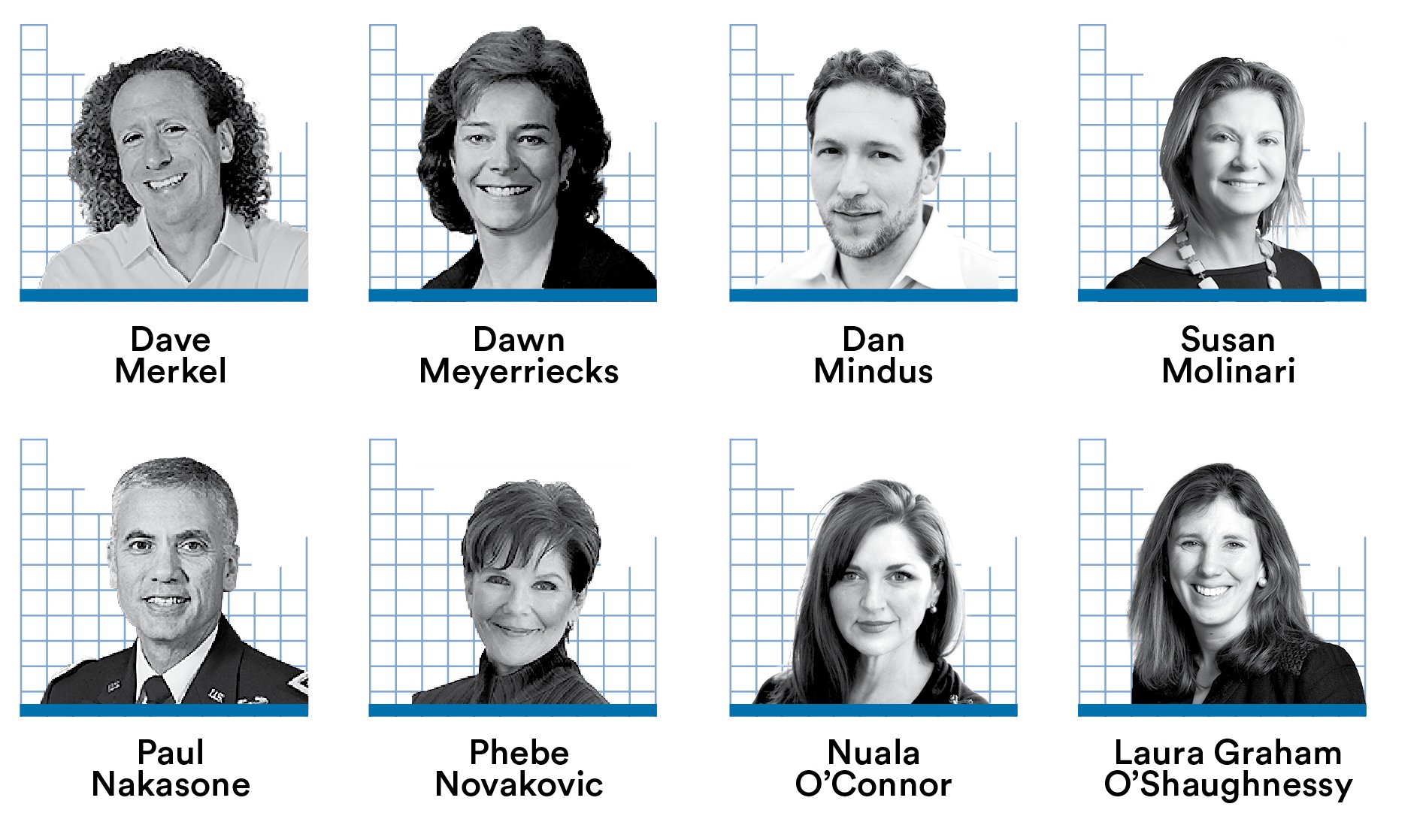 Jason Matheny
Matheny's agency, part of the Office of the Director of National Intelligence, is looking to invest in "high-risk, high-payoff research programs that have the potential to provide our nation with an overwhelming intelligence advantage over future adversaries." A few examples: IARPA is seeking technology that could detect and prevent the use of biological weapons as well as new technology that will improve the accuracy of polygraph machines.
Dawn Meyerriecks
Deputy director for science and technology, CIA
Spy vs. Spy is increasingly becoming Machine vs. Machine. Under the direction of former AOL executive Meyerriecks, the CIA is transforming the way it monitors other countries, employing artificial intelligence to watch the machines that are watching American agents. As of last year, Meyerriecks's division has been engaged in almost 140 AI projects.
Jerrold Nadler, Doug Collins, Steve Chabot, and Tom Marino
Congressional representatives, House Judiciary Committee
Top contenders to re­place longtime Virginia congressman Bob Goodlatte, who isn't seeking reelection, as Judiciary Committee chair, these four will all help decide the fate of net-neutrality rules repealed by the FCC in June, because their committee would need to sign off on countering the FCC action. Republicans Collins, Chabot, and Marino are all against net neutrality. Democrat Nadler, who's likely to take over the committee if a blue wave swamps the House, is in favor of congressional action to restore the rules.
General Paul Nakasone
Director, National Security Agency; Commander, US Cyber Command
The Minnesota native who commanded troops while deployed in Iraq and Afghanistan headed the Army's Cyber Command for two years before taking on the Department of Defense's top cybersecurity post this past spring. USCYBERCOM, as it's known, is expanding quickly in response to perceived cyber threats against military targets.
Buddy Rizer
Economic-development director, Loudoun County
Loudoun is called "Data Center Alley" in part be­cause Rizer has worked hard to make his suburban county a hotbed for data centers. Some 70 percent of all global internet traffic now flows through the area, and data centers across Virginia create an estimated $10.2 billion in annual economic output.
Steven H. Walker
Few agencies have done more to influence the development of cutting-edge technologies. For example, DARPA robotics initiatives led to the technology that makes driver­less cars possible. That means Walker—who officially took over DARPA last November—is one of the most important people in all of tech.
Mark Warner and Tim Kaine
US senators from Virginia
Warner, who founded the Senate Cybersecurity Caucus, and Kaine introduced legislation to overrule the FCC's elimination of net-neutrality regulations last February. It passed with bipartisan support, but the House hasn't fol­-lowed suit and likely won't if Republicans retain control after November. In that case, Warner and Kaine may reach into the bag of parliamentary tricks to find another way to block the FCC's removal of those Obama-era rules.
---
Back to Top
Tech Titans: The Lobbyists
Danielle Burr
Head of federal affairs, Uber
Uber's spending on lobbying has, ahem, surged—to a record $540,000 in the first quarter of this year—since this former aide to House majority leader Kevin McCarthy took over the company's top federal-liaison spot in January. The firm, which has tested its own self-driving vehicles, could be affected by a bill called the SELF-DRIVE Act, which would allow it to test-drive autonomous cars. After passing the House overwhelmingly last fall, the legislation has languished in the Senate.
Colin Crowell and Carlos Monje
Vice president of global public policy (Crowell) and director of public policy (Monje), Twitter
Twitter has a fight on its hands with the powers that be in the House GOP. In August, majority leader Kevin McCarthy called for Twitter CEO Jack Dorsey to testify on the Hill about the company's filtering of certain accounts. Some have alleged that Twitter is "shadow-banning" conservatives. Crowell, who was senior counsel at the Obama-era FCC, and Monje will lead the effort to calm those concerns.
Matthew Eggers
Anything that the Chamber, an enormous lobbying group, has to say on cybersecurity policy is likely to be heard at the White House.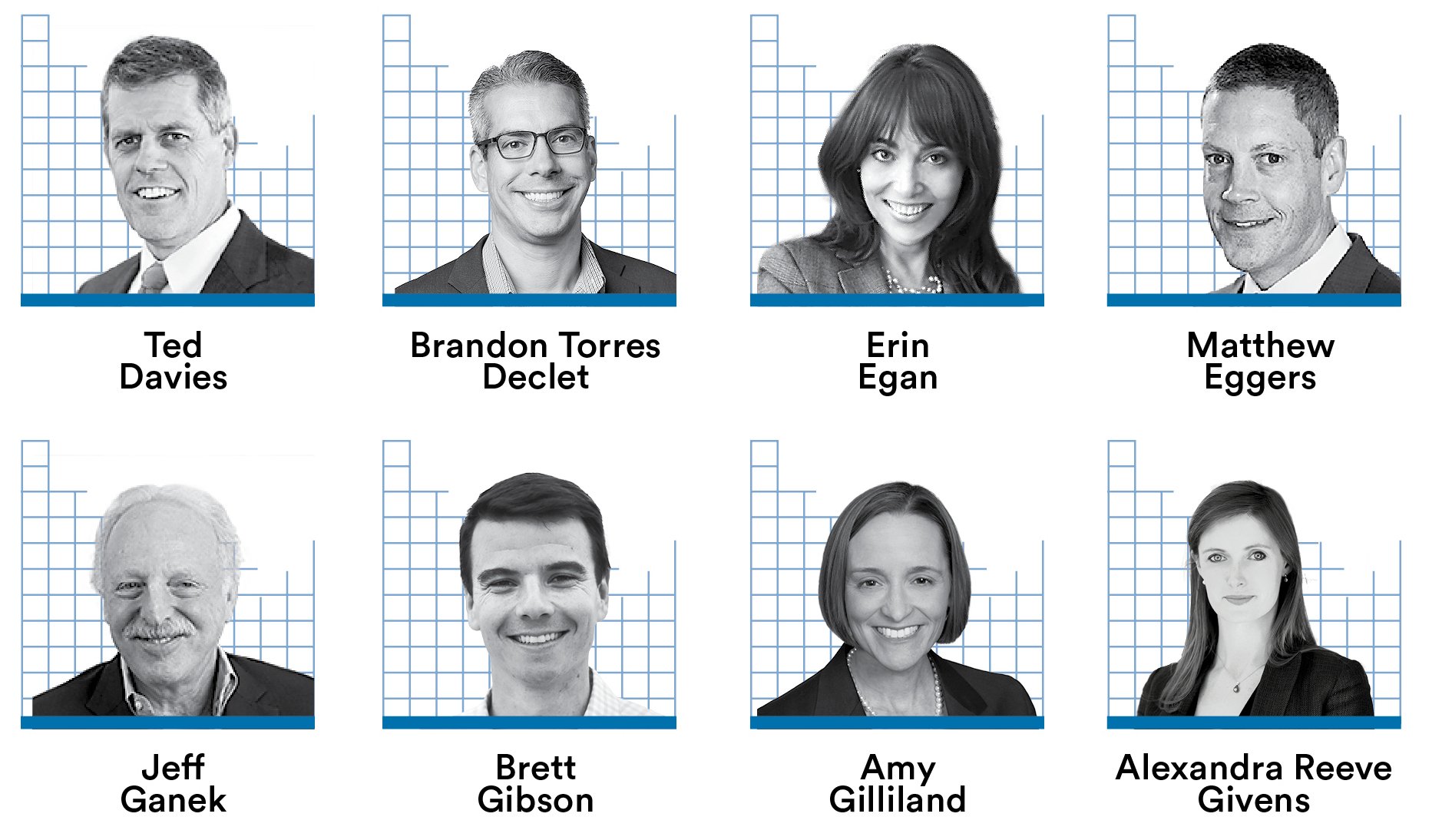 Jeff Greene
Vice president, global government affairs and policy, Symantec
Lawmakers on the Hill often rely on Greene, a top DC representative for the California security-software firm Symantec, to share industry insights as well as offer official testimony. He recently addressed a hearing titled "Empty Threat or Serious Danger: Assessing North Korea's Risk to the Homeland."
Brian Huseman
Vice president of public policy, Amazon
Amazon has built the biggest tech-business lobbying shop in Washington over the past year, doubling the number of employees to, at last count, 28. That's twice the size of Google's DC operations. All those new faces fall under Huseman's purview. Whether they're about to be joined by 50,000 new Amazonians working at a Washington HQ2 remains to be seen.
Joel Kaplan and Erin Egan
Vice president of global public policy (Kaplan) and chief privacy officer (Egan), Facebook
Even if you get most of your news from Russian online trolls, you probably know that the world's leading social network has had a rough year. But bad news for Facebook's stock price is good news for its DC office, which reportedly spent a record $3.67 million on lobbying during the quarter when Mark Zuckerberg appeared on the Hill to answer questions on privacy issues related to Cambridge Analytica. Look for them to add more muscle as law­makers and regulators circle.
Angela McKay and Fred Humphries
Senior director of cybersecurity policy and strategy (McKay) and corporate vice president of US government affairs (Humphries), Microsoft
A Booz Allen Hamilton alum, McKay heads cybersecurity and cloud-security policy for Microsoft. That's an important position considering the federal government's current emphasis on cyber issues. Humphries helms government affairs overall. Last year, the company spent $8.5 million on lobbying. One of its big pushes is to get the Trump administration to reverse its decision to place tariffs on imported solar panels and solar cells. In March, Microsoft made the largest corporate purchase of solar power in history, buying millions of megawatts from solar farms in Virginia.
Coleman Mehta
The $2.24-billion Palo Alto Networks, which sells network-and-enterprise-security products from Santa Clara, California, brought on Mehta last year to lead its federal interactions. He was director of legislative affairs for the National Security Council during the Obama administration. The company provides cybersecurity services for government clients and issues watch reports on hacker activities that federal agencies could use.
Susan Molinari
Vice president of public policy and government relations for the Americas, Google
President Trump leaped to Google's defense when the European Union sanctioned the company for antitrust violations this past summer. Molinari's connections may have played a role in that. She's a former Republican representative from New York who, the Center for Public Integrity reported, personally donated money to Trump's transition. Even though her company hasn't taken the public shaming that, say, Facebook has, it still spent $18 million on lobbying in 2017—second only to AT&T among individual companies.

Nuala O'Connor
The nonprofit CDT, whose mission is to "advance our digital rights," has been urging lawmakers to roll back the FCC's elimination of net-neutrality rules installed during the Obama administration. So far, it has won Senate support, and in July it picked up the backing of its first House Republican.
Jeff Ratner
Senior policy counsel, Apple
Ratner was director for legislative affairs and cybersecurity policy in the Obama administration before leaving to join Apple in 2016. As a conduit between the company and the federal government, he's been especially busy this year thanks to Apple CEO Tim Cook's public stance against the Trump administration's immigration policies.
Gary Shapiro
This Arlington trade group lobbies for the industry and puts on a wacky, well-known annual event in Las Vegas, the CES (formerly the Consumer Electronics Show).
---
Back to Top
Tech Titans: The Financiers
Jenny Abramson
Founder and managing partner, Rethink Impact
Rethink Impact is a rare venture-capital firm that focuses its investments on companies led by women.
Frank Adams
Founder and managing general partner, Grotech
Adams's firm, which has more than $1.5 billion under management, has financed fellow tech titans ICX Media, Op-toro, and Contactually. He also cofounded Mid-Atlantic Venture Association, a nonprofit that promotes investment in tech start-ups in the Mid-Atlantic region.
Edward Albrigo
CIT is a nonprofit technology accelerator backed by the state of Virginia. Its funds have put money into more than 200 companies since 2004— investments that helped attract $600 million in additional private equity. Albrigo has been with CIT only since 2015, but in his first year he shored up its finances, wiping out nearly all of an $800,000 deficit that had been covered by the state and returning $710,000 to the Commonwealth.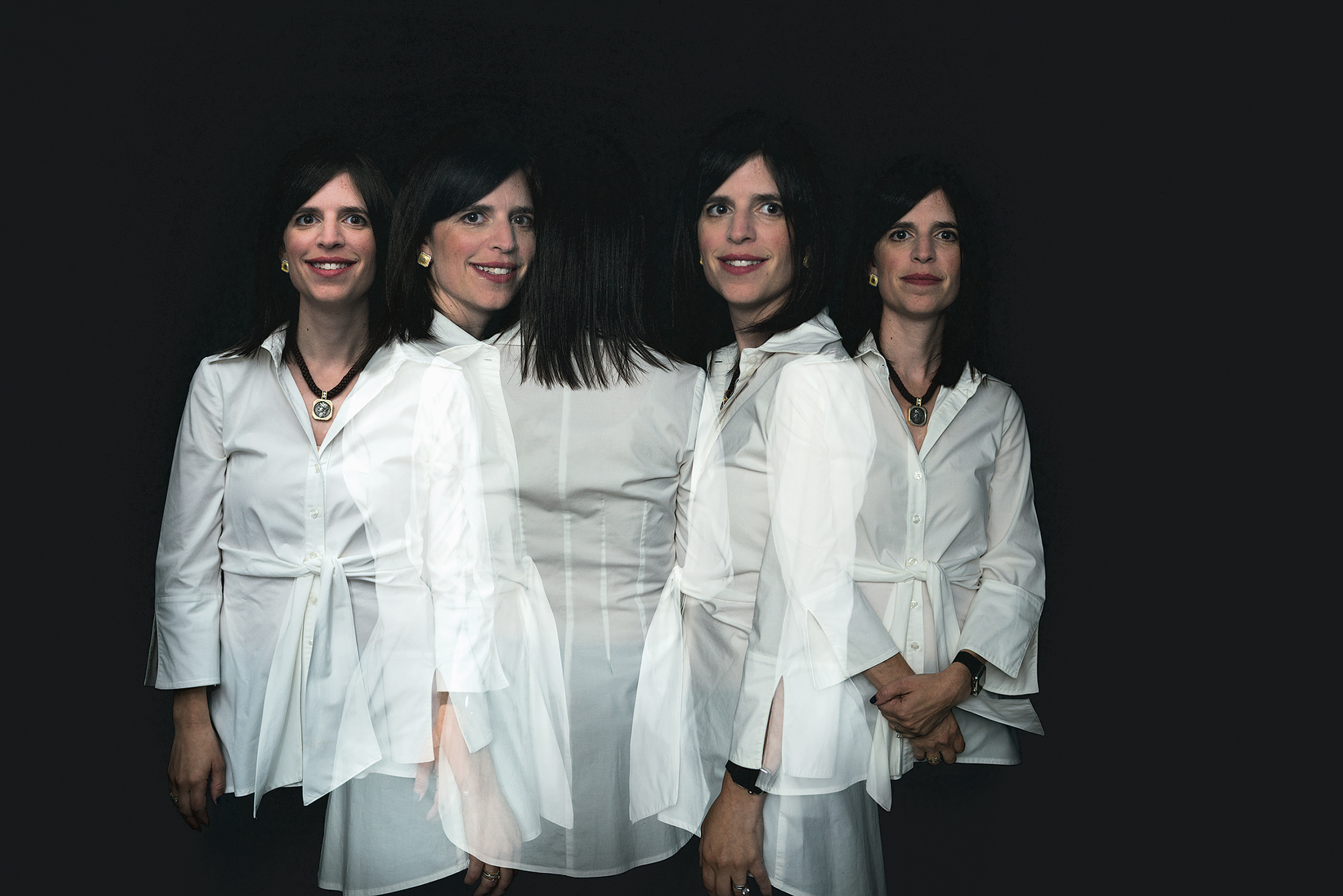 Peter Barris
Barris took a step up from his managing partner role to become chairman in 2017. Now, in response to a sluggish market for IPOs, the venture-capital mega-firm (which had about $20 billion in assets last year) plans to sell its investments in some 20 start-ups for about $1 billion—opening them up for private investment.
Jason Booma, Jim Fleming, Patrick Hendy, Monish Kundra, and John Siegel
The VC fund founded in 1989 by Virginia senator Mark Warner made winning bets on Nextel Communications early on and has since put some of its money into local start-ups including Broadsoft, Millennial Media, and Digital Signal Corp.
Steve Case
Billionaire Steve Case is using campaign tactics to tout his Rise of the Rest fund, a $150-million investment vehicle that backs seed-stage companies that aren't in Silicon Valley, New York City, or Boston. He's taken seven bus tours through 26 states and 38 cities in recent years to meet start-ups that might get some of that money.
Chris Darby
In-Q-Tel is a nonprofit investment firm, founded by the CIA, that puts money into start-up companies developing technologies to serve the nation's intelligence agencies. It has funded multiple start-ups that went on to fetch big acquisition prices—Google bought one firm backed by In-Q-Tel for $625 million; IBM acquired another for $1.3 billion.
Mark Ein
After serial investor Ein—who has been involved in the founding or early stages of six companies that have grown to be valued at more than $1 billion, including XM Satellite Radio—closed the $2.4-billion merger between his Capitol Acquisition Corp. III and Cision in July 2017, he started all over, incorporating Capitol Acquisition Corp. IV and taking that firm public only months later through a $350-million IPO.
Scott Frederick
Frederick specializes in introducing his VC-backed firms to those in government who have needs to fill and money to spend.
Jeff Ganek, Robert Poulin, and Mark Foster
The original employees at Neustar back when it was still a division within Lockheed Martin, these three took Neustar public in 2005 and have since moved on to form their own VC firm in Alexandria.
Carter Griffin
General partner, Updata
DC's Updata Partners has put more than $750 million of investments into 40-plus companies, most of them growth firms in the software development business. That includes, earlier this year, part of a $14-million investment Griffin helped put together in Homesnap, a Bethesda firm that makes a real-estate database and app.
Ted Leonsis
This year, his Washington sports teams won the Stanley Cup and the Arena Bowl. So if the co-founder of the Revolution Growth fund contacts your tech firm looking to invest, definitely take his call.
Dan Mindus and Brett Gibson
Gibson is one of many LivingSocial alums still working in Washington, while Mindus has been in investing most of his career. Their portfolio has a distinctively local flavor, having backed Avizia, Interfolio, Upskill, and UrbanStems.
Nigel Morris
Cofounder and managing partner, QED Investors
Morris's Alexandria firm filed with the SEC this past June to raise $150 million for a new investment fund. That will pave the way for new investments such as those QED has made in Credit Karma.

Steve Pann
In 1997, Pann cofound-ed Blackbird Technologies, an engineering, research, and technology company, then sold it to Raytheon in 2014. In 2010, he cofounded Razor's Edge Ventures, an investment firm in Reston that specializes in big data, computing, and space-technology enterprises. Its investments include Altamira, a data-analytics firm in McLean that's a government contractor with the Pentagon.
Tige Savage
Savage helps oversee Revolution Ventures, a portfolio with investments in local companies such as Optoro and Cava, as well as Sweetgreen, which moved from Georgetown to Los Angeles in 2016.
Fredrick Schaufeld and Anthony Nader
Their firm has backed Cava, Optoro, Frame­bridge, and Urban­Stems—whose CEOs are all fellow Tech Titans—as well as the nutrition-bar maker Kind.
Michael Steed
Paladin has made 19 total investments in cybersecurity firms in the past three years—more than any other venture-capital firm in the country. It's also the fourth-leading firm in terms of total general technology investments over that same stretch.
Sean Stone
Is there anyone in DC tech whom Sean Stone doesn't know? Maybe not. Stone's bank, which is headquartered in California but has an outpost in Arling­ton, has helped fund Ever-Fi, among other local firms, and he's constantly meeting with top tech and government leaders as well as newer start-ups around town.
J.D. Vance
Venture capitalist isn't exactly an on-brand title for the bestselling author of Hillbilly Elegy, who's known for sorrowful ruminations about troubled small towns and the state of conservatism. However, Vance—who lives in Ohio but spends much of his time in Washington (his wife is a clerk for Supreme Court chief justice John Roberts)—is involved in the tech sector, where he oversees Revolution's $150-million Rise of the Rest fund, which is investing in early-stage companies headquartered outside of the nation's big tech hubs.
---
Back to Top
Tech Titans: The Industry Heavies
Teresa Carlson
Vice president, worldwide public sector, Amazon Web Services
Amazon Web Services—Amazon's cloud-services arm—is projected to do $2.8 billion in business with the federal government this year and $4.6 billion in 2019. It's also reportedly a lead contender for a $10-billion Defense Department IT contract.
Ted Colbert
Chief information officer and senior vice president, Information Technology and Data Analytics, Boeing
Colbert is part of the small team of executives who work in Boeing's Arlington office, but his job is a big one. He over-sees IT strategy and operations as well as 6,500 IT and analytics employees worldwide.
Jim Connelly
Vice president and chief information-security officer, Lockheed Martin
Connelly is in charge of a team that's impressive in scope: It has hundreds of cyber-intelligence officers stationed in centers around the globe.
Amy Gilliland
After General Dynamics completed a nearly $10-billion acquisition of the Falls Church IT-services firm CSRA in April, it merged the company's operations into its General Dynamics Information Technology division, which Gilliland had taken over late last year. It's a giant organization that's likely to be one of the most competitive bidders for government IT contracts.
Charles E. Gottdiener
President and CEO, Neustar
Neustar, in Sterling, has been called "the most powerful, well-connected company you've never heard of." The 1,800-person firm grew out of being the initial "Local Number Portability Administrator" in 1996—meaning it helped telcos help customers switch numbers between carriers. But it lost that business, worth about $500 million, after a 2015 FCC ruling granting the LNPA title to Iconectiv, which is partly owned by Ericsson. That didn't derail a private-equity group from taking Neustar private last summer in a $2.9-billion deal. Gottdiener took over this summer after that deal closed.

Marillyn Hewson
This former industrial engineer who has been with Lockheed Martin for 35 years has built the company into a powerhouse defense contractor that also runs a burgeoning tech investment fund called Lockheed Martin Ventures. That San Francisco–based division looks to back companies developing "disruptive, cutting-edge technologies" that could be important to Lockheed Martin. Ear­lier this year, Hewson announced that the company would increase the fund's size, doubling it from $100 million to $200 million.
Gus Hunt
Hunt, a former chief technology officer for the CIA, oversees cybersecurity for government clients for Accenture, which is in the midst of a rapid expansion of its local cyber workforce.
Roger A. Krone
Chairman and CEO, Leidos
Krone runs one of the biggest technology-and-science contractors in the defense industry, a $10-billion company headquartered in Reston that now has 31,000 employees. It became the mega-firm it is today after a division of Lockheed Martin was spun off and merged with Leidos two years ago.
Ryan LaSalle
Managing director, Accenture Security North America
LaSalle oversees the newly created Accenture Cyber Fusion Center in Arlington—which, among other things, helps clients simulate threats and test their response to cyber breaches. He's also one of the local executives heading Accenture's plans to add 1,000 skilled tech jobs to its local workforce—most in cybersecurity and cloud-based services—by the end of 2020.
Phebe Novakovic
The mega–defense contractor's chief led the acquisition of CSRA this year, in the process helping its General Dynamics Information Technology division better challenge the leader in that field, Leidos.
Michael Papay
Vice president and chief information-security officer, Northrop Grumman
Papay oversees the company's global computer and network information-security systems and handles Northrop Grumman's cyberstrategy.
Kathy Warden
Incoming CEO, Northrop Grumman
Warden was just named CEO in July. A month earlier, as Northrop Grumman's chief operating officer, she oversaw the $9.2-billion purchase of Dulles's Orbital ATK, a top defense and aerospace contractor. That led to the creation of a fourth division of the company, called Northrop Grumman Innovation Systems. With the purchase, total 2018 sales for Northrop Grumman are expected to be $30 billion.
---
Back to Top
Tech Titans: The Lawyers
Eric Grossman
Grossman came to DLA Piper's Northern Virginia offices from a firm based in Palo Alto, so you know he knows tech. He has represented start-ups and established clients in a variety of businesses including cloud computing, e-commerce, and cybersecurity.

Steve Kaplan
Entrepreneurial companies are Kaplan's specialty. No surprise, then, that he has represented the local start-ups Social Tables and UrbanStems.
Mike Lincoln
Business-department chair, Cooley
Lincoln has worked with multiple high-profile clients including ad­vising Optoro since its inception and Hyperloop One through its first few rounds of financing.
---
Back to Top
Tech Titans: The Cybersecurity Specialists
Will Ackerly and John Ackerly
The company's encryption software—which works with Gmail and Microsoft Outlook—has drawn the attention of Mark Zuckerberg's wealth-fund manager, ICONIQ Capital. The fund led a Series B round this past spring that's part of $77 million Virtru has raised to date.
Rohyt Belani and Aaron Higbee
Cofounders and CEO (Belani) and CTO (Higbee), Cofense
When Paladin Capital, an early backer of this company when it was known as PhishMe, cashed in its early stake in February, the firm was valued at a whop-ping $400 million. Belani and Higbee's cyber-security-counterpunching firm has since rebranded as Cofense.
Frank Cilluffo
Cilluffo, a former Homeland Security assistant in the George W. Bush administration, has put together a murderer's row of cybersecurity senior fellows. They once included Kirstjen Nielsen, now head of DHS.
Chris Coleman
The company moved to bigger corporate digs in Reston last year, reflecting gr0..owth fueled by about $100 million in funding. LookingGlass also made headlines when it discovered 40 million voter-registration records being offered for sale online.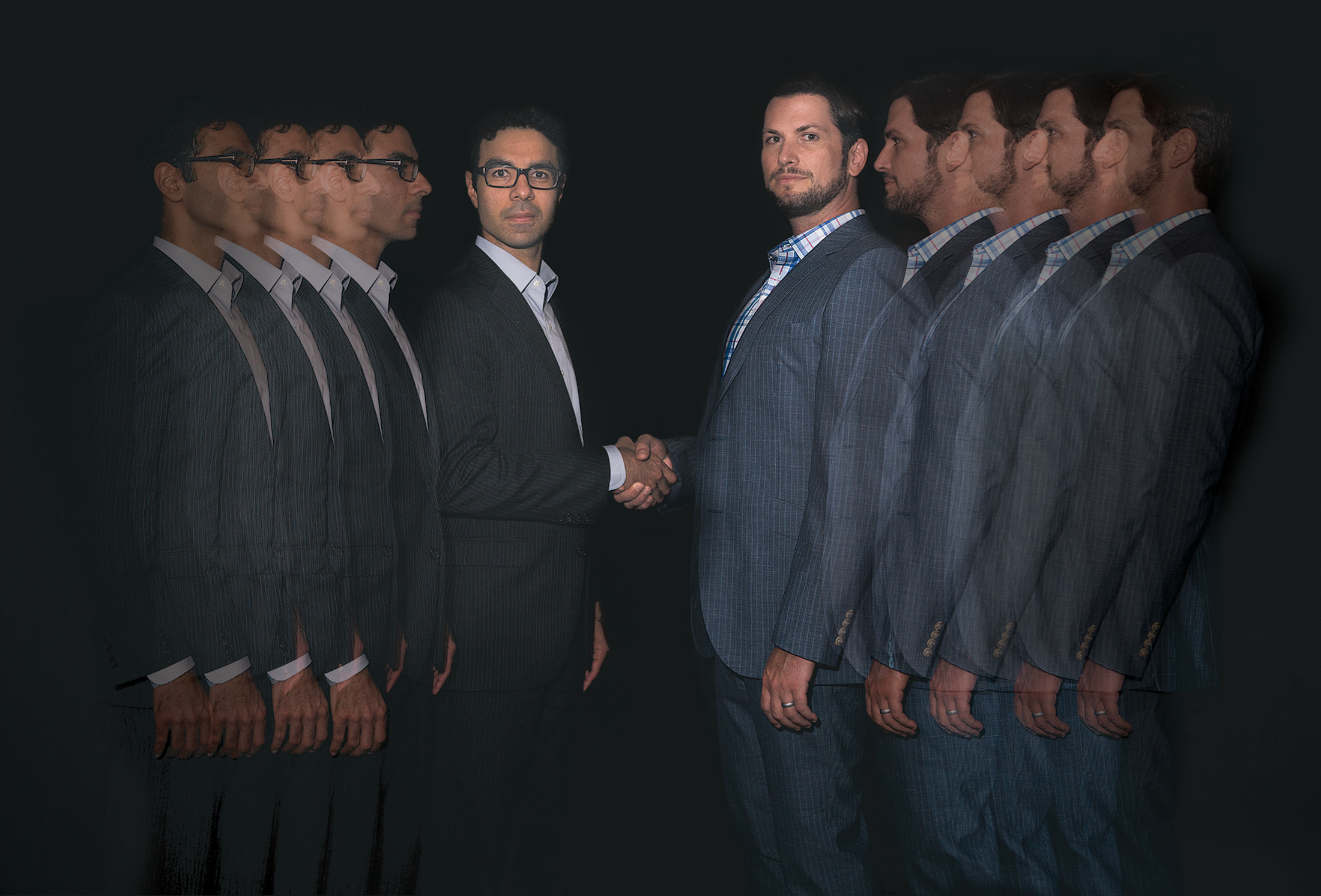 Michael Daniel
It once was an informal information network among top cybersecurity firms, but now Cyber Threat Alliance is a formal threat-watch/threat-response organization. This more official version of CTA set up shop in Arlington last year, headed by Daniel, a onetime Obama-administration official.
Nate Fick
Endgame is a cyber-security firm in Arling-ton that has worked with both the federal government and private companies since 2012. Fick, a former Marine officer, was named this year to a Fast Company list of the 100 most creative people in business.
Dave Merkel
They call him Merk, and his firm takes an irreverent approach to the serious business of managing cybersecurity services for companies. He insists, for instance, that some people mis-take him for Willy Wonka, and Merk—who once chased hackers for the federal government—seems to be holding a Golden Ticket. Expel has racked up $27.5 million in financing, including $20 million in a Series B round last April.
Matthew Rhoades
Managing director, cybersecurity and technology program, Aspen Institute
Rhoades oversees one of the most important cyberstrategy groups meeting today. Aspen's is made up of 35 former elected officials, industry heads, scholars, and others who get together regularly to discuss threats and responses to them.
Sam Visner
The FFRDC—a di­vision of MITRE, a government-backed research-and-development outfit—is creating a set of cybersecurity practices for an industry desperate for such standards.
---
Back to Top
Tech Titans: The Networkers, Nonprofits, and Incubators
Steve Balistreri
Emerging-growth-company practice leader, Deloitte
Balistreri is an ex-pert in working with firms on the rise. He's also an active member of the board at Mind­share, a year­long training-and-mentoring program that pairs CEOs of new companies with executives at more established firms.
Melissa Bradley
Professor, McDonough School of Business at Georgetown University; founder of Project 500
Project 500 hopes to help 500 entrepreneurs in the District's Wards 7 and 8 find help and mentorship in expanding their businesses.
Alexandra Reeve Givens
Besides running Georgetown Law's Institute for Technology Law & Policy, Givens oversees Beacon, a DC-backed initiative to encourage the formation of start-ups that are owned by women, whether by providing more access to re-sources and capital or creating new opportunities.
Shana Glenzer
Glenzer cofounded DCFemTech, a collective of the city's female tech leaders who support one another regularly. She's also a board member of Beacon, an organization whose ultimate goal is to make Washington the top city in the country for women entrepreneurs. In her day job, she works for Crowdskout, which makes a customer-relationship-management software platform for political-advocacy groups.
Bobbie Kilberg
You probably already know that Northern Virginia is a hotbed for data centers, cybersecurity, data analytics, and health tech. But Kilberg, who runs a trade group representing 1,000 companies, is working to spread that news to people who don't.

Elizabeth Lindsey
Executive director, Byte Back
This nonprofit received a half-million-dollar grant from Citibank this year and was award-ed a top prize in WeWork's Creator Awards last year for the innovative ways in which it offers free tech career training to underserved DC residents. Lindsey was named this year to the Federal Communications Commission's Advisory Committee on Diversity and Digital Empowerment, which has her working with influential Washington lobbyists from Verizon, Comcast, and T-Mobile.
Anna Mason and Rebecca Yarbrough
Partner, Rise of the Rest (Mason), and director of growth and business operations, Virgil Security (Yarbrough)
The two are codirectors of the Washington chapter of the Vinetta Project, which encourages investors to put money into businesses founded by women. Yarbrough is also president of the Off­line Society, which sets up social events for singles in DC.
DJ Saul
Saul's company is a digital, design, and marketing agency that works with top companies such as Lockheed Martin. His monthly meetups range from casual cocktail chats to product-demo events.
Aaron Saunders
Saunders's company, which develops mobile apps and other digital products for clients, was hired by the District to help establish the Inclusive Innovation Incubator on the campus of Howard University last year. The 8,000-square-foot space has conference rooms, individual workstations, private offices, and free wi-fi, as well as classes and training for budding entrepreneurs.
Julia Spicer
Tech people will tell you that the reason the Washington area has a robust venture-capital scene is because of the work done by the nonprofit Mid-Atlantic Venture Association, which has been trying to speed the flow of investment capital here for 30 years. The organization is perhaps best known for its Tech Buzz events, which put early-stage companies in front of investors. Spicer has been executive director since 2002, when she left Columbia Capital to join the group.
Tien Wong
Chairman, Lore Systems; founder, Connectpreneur
Wong's Connectpreneur is a quarterly breakfast forum that draws about 500 attendees who come to hear speakers such as Steve Case and Mark Ein. Wong's Lore Systems offers cloud storage and cloud-based IT software.
This article appears in the October 2018 issue of Washingtonian.