Changes of administration have always brought some handwringing inside executive-branch agencies, but according to independent surveys, federal workers under President Trump are, by and large, distinctly demoralized about their professional identities. What does it feel like to toil for a government that sometimes seems to despise its own workforce? We spoke to career staff in the upper echelons of the bureaucracy who explained, anonymously but in their own words, why they feel besieged or guilty or, in a few cases, unexpectedly fulfilled.
Labor Department
"We're forced to say the sky isn't blue and the grass isn't green."
"I've worked in different administrative-officer roles for about a decade, and one thing that's been particularly tough with this administration is they're not as honest and forthcoming. For example, [in January 2017] Trump froze hiring. Then, a few weeks after the official announcement [in April 2017] that things had been unfrozen,* we were repeatedly told by the political leadership that we're not allowed to hire, but we're not allowed to call it a hiring freeze, either. It's been two years since we've hired anyone, we've lost 25 percent of our staff, and our employees know nobody is being hired—but we're not allowed to admit it. It feels like we're gaslighting our staff.
"There have been staff phone calls where I've had to say no one can be detailed out of the agency, and then people say, 'Hey, can I get this in an e-mail?' and I have to say, 'No, and if you ask me in writing, then I'd say of course we would consider your request, but on the phone I'll say, 'Under no circumstance are we going to consider it.' We're forced to say the sky isn't blue and the grass isn't green.
"Our employees act out a lot, but our manager doesn't have a big desire to discipline. It's hard to say, 'You have a bad attitude and you need to fix it,' when they're doing the work that four or five people used to handle.
"I constantly consider leaving. No hiring also means no promotions, and I'm very aware that as long as I stay, there will be no advancement. It's not like the last administration was handing out raises. Obama was just as happy to freeze our pay, but at least his administration was honest about it."
*The official hiring freeze lasted 79 days; when it was lifted, the administration simultaneously issued guidelines for how agencies should gradually cut their staffs.
National Park Service
"Every administration has different initiatives, but the difference with this one is how quickly they move and the sense that they make moves just to show they can. Something that's really bothered me is that [former Interior Secretary] Ryan Zinke would willy-nilly reassign dozens upon dozens of senior career staffers. People who have maybe done their job for two decades, and who were really good at it, were switched to a totally different job in maybe a different location. The reassignments were for no discernible reason other than what felt like muscle-flexing, so the politicals can demonstrate, 'Hey we're in control now—don't mess with us.'
"That personally scares me because as someone who has advanced a good bit but still has a few more decades ahead of me, it makes me really question how much higher I would want to go in the organization. What's to say another Trump can't come in in ten years, and I'm happily living somewhere with my family, and they say, 'Well, now you need to move to Omaha'?
"I would also say one way the appointees at Interior may differ from other agencies is that most know exactly what they're doing. Many are former oil and gas lobbyists; they worked at law firms for those industries and know how to dismantle regulations.* I remember once I went to a meeting in Zinke's office, and the reading material I saw on his desk was all coal-country magazines. They don't even hide it anymore."
*David Bernhardt, Trump's nominee to replace Zinke, was the number two at Interior. Previously, when he was an energy lawyer and lobbyist, his clients included Halliburton and the Independent Petroleum Association of America.
Health & Human Services
"The turbulence with [former Secretary] Tom Price and his private-jet fiasco was really strange to watch. I was in a role that worked pretty closely with his office; a lot of people who worked most closely with him had no idea this was going on. I think to a certain extent they knew that some of his travel was on chartered aircrafts, but they assumed it was approved by someone higher up and that the reasons were legitimate, not like going to visit your son in Nashville. Secretary [Alex] Azar is much more low-profile. He's more nose-to-the-grindstone.
"I think HHS is not really an agency Trump has a lot of interest in. Trump just wanted to repeal the Affordable Care Act. In the Obama administration, all different parts of HHS were angling to play up their connection to the ACA, whereas in this administration all parts of HHS are downplaying the extent to which they're involved in it. For example, the Centers for Disease Control and Prevention has gotten ACA money for its Prevention and Public Health Fund [which funds efforts such as curbing tobacco use and reducing obesity], and I know people in that division now actively try to keep that work out of the media spotlight.
"For the vast majority of career staff, watching the effort to dismantle the Affordable Care Act implode was a huge relief."
Commodity Futures Trading Commission
"In 2013, President Obama appointed Chris Giancarlo as a Republican CFTC commissioner. Under Trump, Giancarlo became chairman. I think that throughout this administration, it's common for the people who take over agencies to greatly dislike the agencies. We've been fortunate that Giancarlo grew aware of the good things we do while he was a commissioner. When he became chair, he didn't try to dismantle it, and in fact tried to increase our budget. It really helps to feel your chairman believes in what you do. I don't think people hate going to work or think this guy is trying to destroy what we're doing.
"We're supposed to get a new chair. The mood feels cautiously hopeful—like we'll continue along the same path. The work is hard because our budget has been flat while the amount of work grows. Financial markets are complicated; they need people to monitor them. But to Trump's credit, he didn't blow it."
Agriculture Department
38%

Portion of the workforce last year who were satisfied with the agency's new, restrictive telework policy, down from 81 percent in 2017 who were satisfied with the old policy.*
"I've worked in the government for almost two dec­ades and came into Ag under Obama. In the beginning of this administration, it was mostly business as usual. Things got harder when Secretary [Sonny] Purdue e-mailed us at the beginning of 2018 saying telework was going to be severely restricted, even though he had championed teleworking when he was governor of Georgia. Frankly, I took this job because I have three kids and have a lot to balance—teleworking two days a week was really important.
"A lot of people live fairly far away—so this announcement actually led to a lot of resignations and people close to retirement who were like, 'Well, then—I'm out.' It's been extremely hard to fill those jobs—it's not a short hiring process and not exactly a priority for [the administration], either. So we've been extremely short-staffed ever since.
"Every day, you go into work unsure if something major is going to change. Typically, the senior leadership has been involved or consulted, so there's wind of a big change beforehand. Now it seems like there's a lot that comes out from a very small nexus, so if you ask questions, hardly anyone will know the answers."
*Data from the 2018 Best Places to Work in the Federal Government rankings, conducted by the Partnership for Public Service.
Education Department
Ranked the worst place to work among midsize agencies*
"I definitely get the sense that the appointees don't feel many functions of our agency are necessary anymore. Words like 'regulatory overreach' and 'burdensome regulations' come up a lot, and while it's true sometimes oversight is burdensome, and ensuring efficacy and quality can feel like overreach, we give out a lot of money—and if we don't maintain some standard for those funds, then we're not doing our job.
"We hear the voices of the for-profit college sector more now than we used to. Part of the reason is they lobby very extensively with the political staff, but also the folks in the traditional college space feel there isn't interest in their issues anymore. It's really hard—we're doing a lot to undo protections and putting students and borrowers at risk, and you hope a lot of it will be re-regulated when this administration leaves power.
"Betsy DeVos's security detail is also a very pronounced presence.** To know that the Secretary doesn't really trust employees is very off-putting. Early on, we were working on the sixth floor and DeVos's office was on the seventh, and Vice President Pence was coming to have lunch with her. All the employees on the sixth floor were told they had to go elsewhere in the building because of a security concern. It was pretty weird! We weren't even on the same floor as her."
*2018 Best Places to Work in the Federal Government rankings.
**DeVos has 24-7 protection by US marshals, the only Cabinet official with such a perk.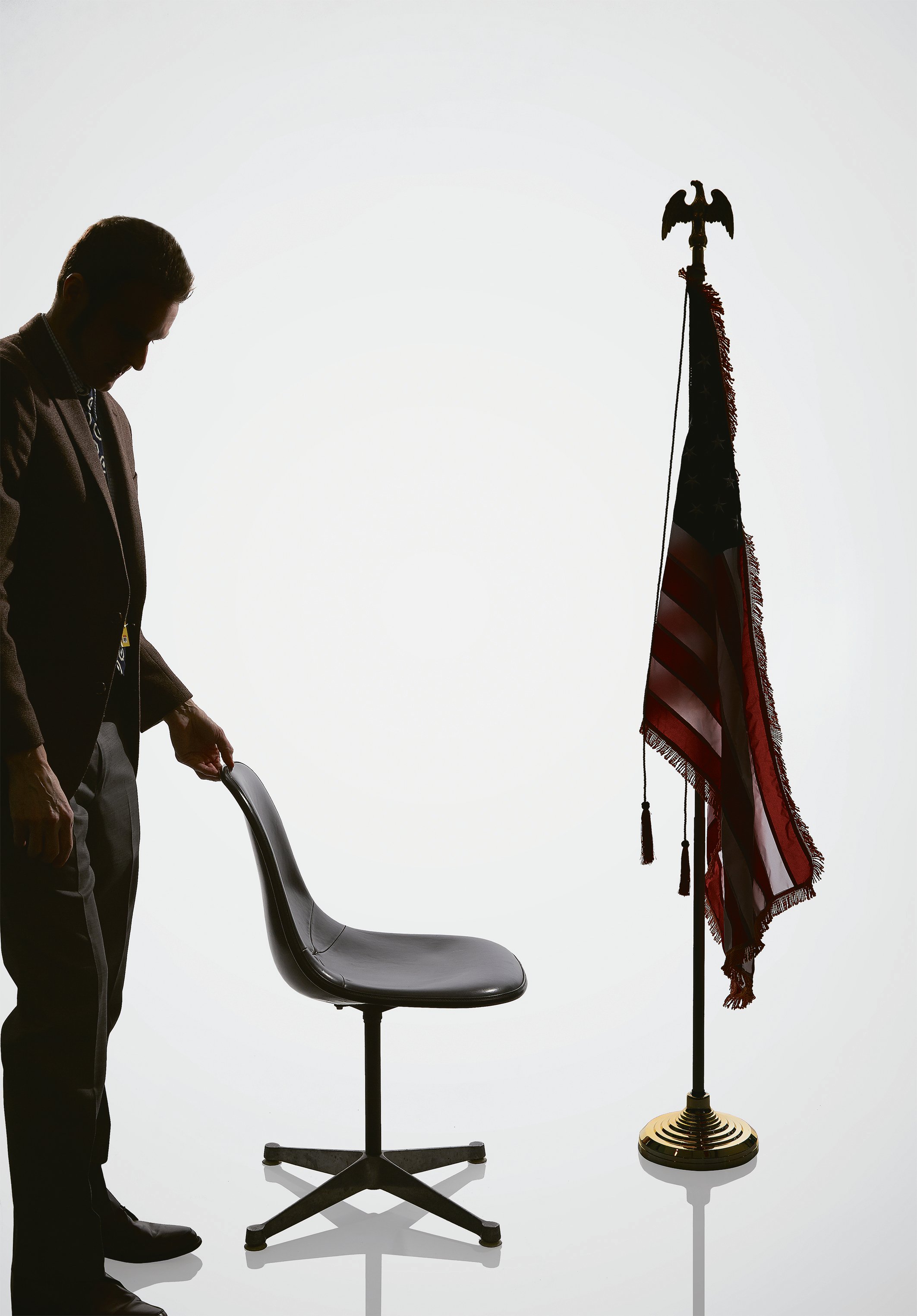 Office of Management and Budget
"I'm extremely not busy these days. I literally don't do nearly as much work. I come in late, I leave early, no one cares, because there's not enough for us to do and Trump's appointees don't want us involved in the decision-making anyway. [Under Obama], I worked 50-to-60-hour weeks, was at the office until 9 pm on the regular. I really care about trying to make things better, and it sucks feeling like I can't do that anymore.
"Frankly, the White House is just not interested in policy analysis. They send us work to review that clearly has not been through a very rigorous clearance process—or if it has, then the people who used to feel empowered to speak truth to power no longer do. I read things that feel like an eighth-grade term paper, not a preamble to a federal regulatory document.
"After Trump won, a few colleagues left right away. I decided to stay, and I frankly waffled quite a bit. Am I doing any good where I am? Is that just a lie I'm telling myself because I have a comfortable job and a good paycheck? I have serious guilt around all of it."
HUD
"They're honestly some of the nicest people I've ever worked with, but they're totally incompetent."
"One thing I would say about [Secretary] Ben Carson is he's a very nice person. He comes to different staff meetings and is always a pleasant presence. He's just not interested in details, and he doesn't have anyone around him who is interested in housing writ large. They're honestly some of the nicest people I've ever worked with, but they're totally incompetent. It's not that they don't have the right answers. They don't even know the questions.
"That was not the case under Bush or Obama. During those administrations, there were a lot of HUD appointees who had careers in housing policy, whether they were liberal or conservative.
"People understand things could be worse. Like, this isn't the EPA or the State Department where the leadership is actively trying to undermine the workforce. It feels like we just have benign neglect. If you have good career leadership, I think you can kind of muddle through. I feel a responsibility to keep the lights on until we can get some competent administration, whether that's Republican or Democrat. A lot of us are banding together, not to do some 'deep state' takeover or do anything contrary to Ben Carson; we're just trying to make sure all the functions of the agency that are being neglected at least continue in some form."
IRS
"We're pretty well designed to be nonpartisan. We have only two appointees in the entire agency—chief counsel and commissioner. Until recently, we didn't have a chief counsel for a while.
"The IRS is different than it used to be, but it has much less to do with the administration and more to do with Congress. Although [Treas­ury] Secretary Mnu­chin has advocated for more funding, Congress has cut our budget for the past eight years. During that time, we've been entrusted with new enforcement initiatives, including Obamacare. It's felt like a roller coaster.
"I'd say there's pride in our agency for how we've responded to those challenges. As for Trump's tax returns, we all take taxpayer confidentiality really seriously; despite all the pressure, nobody is going to leak anything."
NIH
"I think most people weren't super-nervous at the beginning—NIH has been through so many different administrations and usually does fine. I remember thinking, 'Is he going to appoint some controversial figure, like from the pharmaceutical industry, to be the director?' But in the end, Francis Collins, the NIH director since 2009, stayed on—so things have actually been pretty stable.
"Day-to-day morale hasn't shifted a ton since the Obama administration. It's still a place that I'm very happy to be. I think some government workers might be ashamed to be a government worker right now, but that's definitely not the case for me, even under this administration."
NASA
#1

Ranked the best place to work in the federal government, among large agencies, for the seventh year in a row.*
"I've worked at NASA for 18 years as a scientist. I design telescopes that go into space to study the sun. My general work has not changed. Most of NASA is apolitical and bipartisan. Some of that is due to the 'wow' factor. I tell you what I do and you say 'wow'—well, that's also true for people in office. Most people are not really sure what we do, but they think it must be good stuff, so I think that's why things have stayed good.
"There's been almost no turnover, and people love the work. One of the big things in my little world is that NASA recently launched a new solar probe, Parker, which will be the first spacecraft to go into the atmosphere of the sun and look at stuff. People are thrilled to work on that."
*2018 Best Places to Work in the Federal Government rankings.
Small Business Administration
"Honestly, there has not been a whole lot of change for us, surprisingly. The SBA is such a small agency, and Trump really branded himself as a small-business President, but I think he kind of came in, looked at us, and said, 'I don't really need to pay attention to them.'
"Our administrator, Linda McMahon, is friendly with the Trump family and promotes their agenda—I know she meets with Ivanka—but other than that, I feel people who work in my office are not huge ideologues. It doesn't feel like Trump's people have taken over.
"I can't see myself staying in public service, and I'm interested in getting out of Washington in a year or two. When I leave, though, it won't be because of Trump—it's just pretty hard to get things done in government."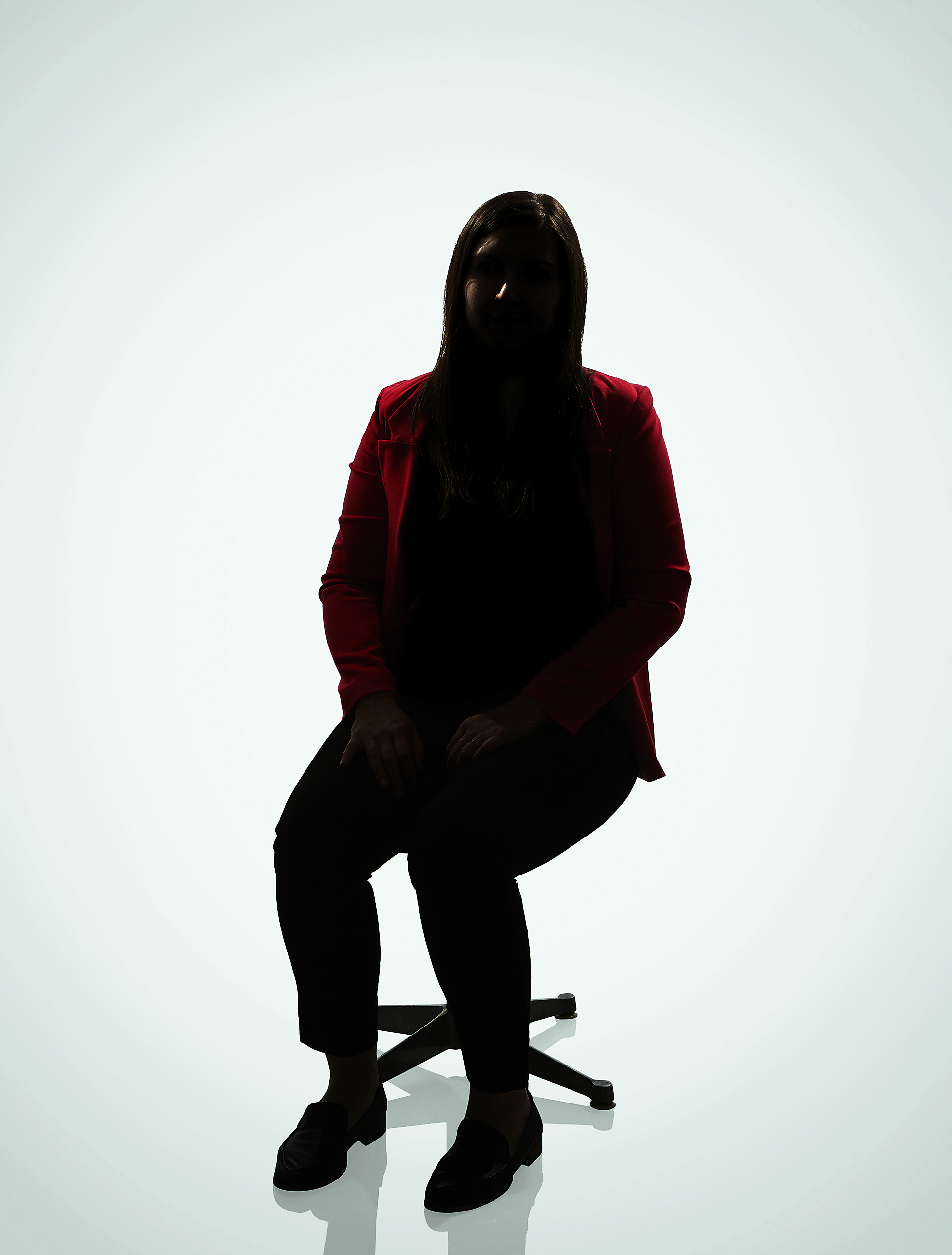 National Labor Relations Board
"The most striking change has been a deterioration of the relationship between management and our staff union. We've received level funding, but management acts like they're under some obligation to save money such that they could make a lower budget request next time. That has materially affected our quality of life. The most notable example is they closed our health unit. We had a nurse stationed at our office, and our regional offices had similar services. It wasn't a major big-ticket item. A lot of employees used the unit for allergy shots or medication, and there was a lactation room. Closing it felt like a petty and unnecessary thing, just to demonstrate that management is in charge.
"A lot of the regions are now badly understaffed. The appointees offered early retirement to clericals who had been here for, like, 40 years. Those people had massive institutional knowledge. It's been a hard adjustment without them. Now the administration is trying to backfill with people they can pay a lot less and who have a lot less experience. It's like they said, 'Let's buy out the people who could effectively thwart us.'
"We brought the general counsel a petition detailing things we viewed as unlawful and unilateral changes to our workplace. We hoped it'd be the starting point for a conversation. We were told to direct future communications to his attorney—he asked us to leave. The Obama administration had an open-door policy. I'll probably leave soon. I've stayed longer than I thought I would."
Defense Department
"The Obama administration's security-making process was so much more well ordered and disciplined. The meetings were predictable and routine, and everyone understood the rules of the game. This administra­tion feels like a free-for-all, and whatever process we do have almost feels like a waste of time, since we know Trump will just decide to do whatever he feels like. Morale is pretty low, and I think it has to do with the general lack of respect for civil servants.
"When [James] Mattis announced he would be re­signing, and then Trump fired him [in December 2018], it was pretty painful to watch. Mattis is certainly missed around the building. His presence alone and the gravitas he brought to the job helped pacify our partners and allies. I think we are very lucky that we haven't had a huge crisis or major world event or tragedy yet, though I am fearful."
Treasury Department
"Secretary [Steven] Mnuchin isn't as bad as other [Cabinet secretaries], but he's been so loyal to Trump on some things as to undermine his credibility. On the tax bill, Mnuchin said if we lowered rates, we'd grow the economy and have as much revenue, if not more. A study by career staff under Obama found that wouldn't happen. Mnuchin had us take it off our website and make it look like it never existed.* Generally, [previous] secretaries have respected career staff. I think we took pride in being above politics. Here, that was completely disregarded to make a political point.
"Similarly, our secretaries have been spokespeople for the President's economic policies but not cheerleaders for the office. People were very unhappy when Mnuchin de-fended Trump's comments on Charlottesville and [NFL player] Colin Kaepernick.
"I've worked on international affairs here since the Bush administration—I can tell you from dealing with many countries, when the US speaks in a negotiation, people have trusted us not to pull the wool over their eyes. I think one of the biggest things that's likely to happen now is we aren't going to be trusted as much. I want to leave because I think what I'm doing—while not terrible—is not particularly constructive, and I could be more useful outside the government."
*During this mini-scandal, Mnuchin said, "To the extent that there was something that was completely inconsistent with what we're publishing now, we thought it made sense to take down."
Justice Department
"There's a fear of being thrown out with the trash if you're seen as disloyal."
"I started at DOJ in the Obama administration, and I left near the end of 2018. There's a lot of fear in the agency. There's a fear of being thrown out with the trash if you're seen as disloyal, and people are so scared to be seen as saying anything even remotely negative. The attacks the President has made on career staff really, really had a detrimental effect. The decision to voyeuristically look through [former FBI agent] Peter Strzok and [former FBI general counsel] Lisa Page's texts—that all really, really scared people.* The President and his appointees say these terrible things about the DOJ, and then the political leadership of the department doesn't push back at all. No one is saying, 'Don't take this stuff seriously, we respect you guys, you're fine.' Civil servants got no reassurance that, you know, 'This is just bluffing' or 'This is just rhetoric.' "
*Strzok and Page were the FBI officials who had an affair while working on the investigation into Hillary Clinton's private e-mail server.
State Department
"We're still reeling from the big reorganization that [former Secretary Rex] Tillerson was supposed to do but never happened. It's like he broke all the eggs but never even tried to make the omelet. Office mergers have been pending as imminent for months, and no one has really told us why or if anything is going to happen.
"For the most part, the hiring freeze has not really lifted. They say it has, but I know some places that have less staff than they did under Obama, and it's not clear if that's just attrition or they're purposely trying to shrink the government. In my own office, we have multiple open civil-servant jobs, but we're not getting the go-ahead to fill them.
"People move around in State frequently, but I hear more people talk about getting out for good. I'm not really thinking about leaving. I still care about the work, I've got tenure, and I remember how hard it was to get in. I don't really want to be on the outside trying to get back in."
EPA
"I fully intend to outlast these people."
"I've worked as a sci­en­tist at the EPA since the early 1990s. Since Trump was elected, the palpable sense is just that they don't like what we do. That's really the bottom line.
"There's been a bill introduced in the House for at least the last two years to eliminate the EPA*—there's a contingent of Republicans who view environmental protection as some kind of leftist conspiracy to make American corporations less competitive. But I don't think Trump cares very much about it. That, in and of itself, scares me, though. Trump doesn't have any principled objection to environmental protection. It's more just opportunistic. Like, 'It doesn't matter what we hit, so long as we make it hurt.'
"Our budget has been declining almost as long as I've been here, but under Trump, it went into overdrive. We've also had buyouts. And those jobs are essentially identified as no longer necessary. These are GS-14 and GS-15 [scientists] who aren't being replaced.
"This has all undermined morale, but I think the people who really care have adjusted. I've spoken to many who say, like me, that there's no way we retire until these [Trump] people are gone. They're not going to outlast me—I fully intend to outlast these people even if I have to work another six years."
*HR 861, To Terminate the Environmental Protection Agency.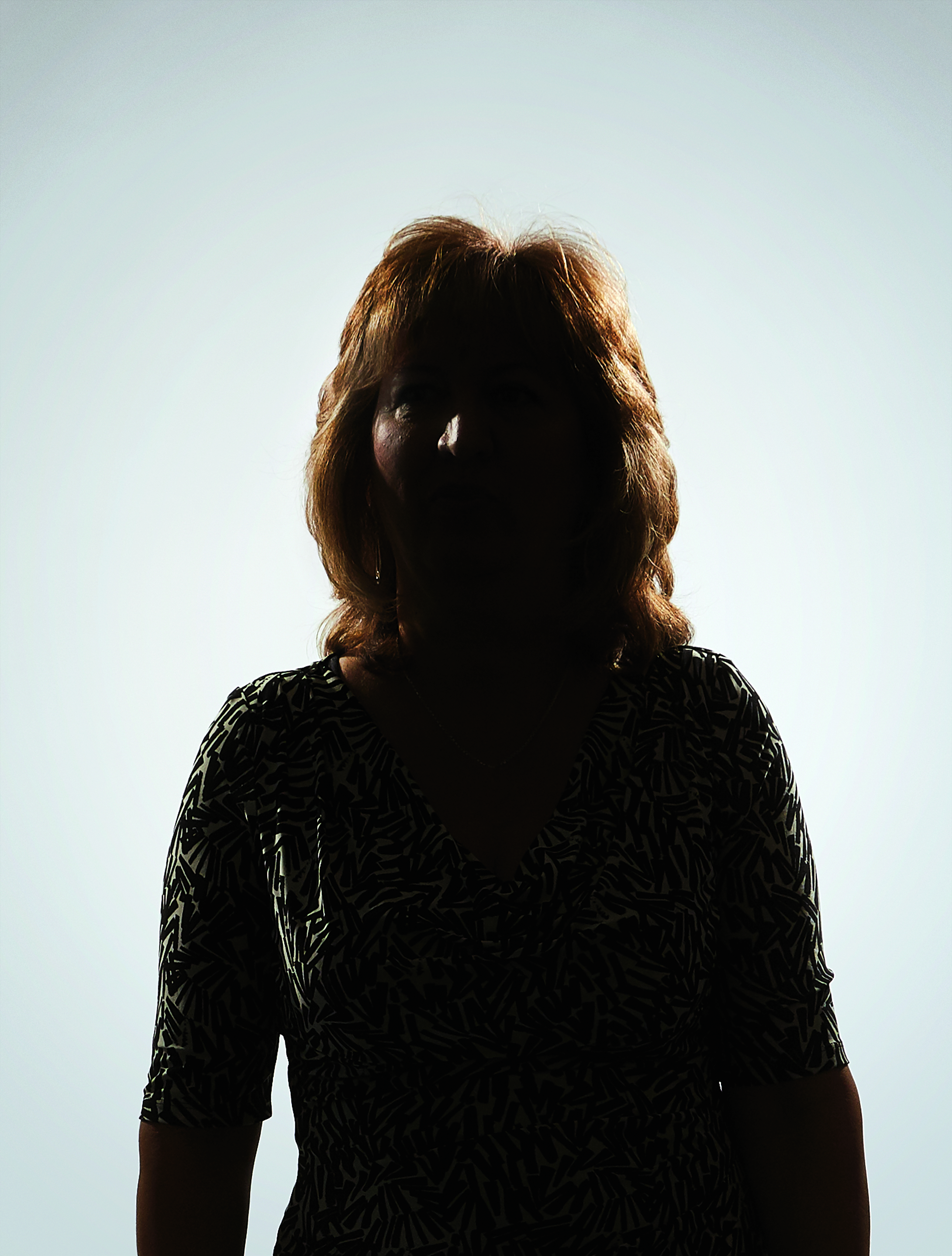 This article appears in the April 2019 issue of Washingtonian.