Washington has always been a place where power conveys as much prestige as money, or even more. Not to say we haven't also had some great wealth here: The man the city is named for, George Washington, had a fortune that's been estimated at $525 million in today's dollars, thanks to his 7,600-acre plantation, Mount Vernon.
That's a lot of cash—especially in the late 1700s—but compare that with the wealth of the Oval Office's current occupant, estimated at $3.1 billion. (As with many things about Trump, that number is a subject of endless debate.)
Such is where we find ourselves today: There's some serious money in the nation's capital—as some people debate whether billionaires should pay more in taxes, run for President, or even exist. With that in mind, we asked Wealth-X, a firm that provides market research and analysis of high-net-worth individuals, to determine who the richest people in Washington are. What follows is a gander at this town's billionaires.
Wealth-X started by searching for billionaires who own residential property in the area. The methodology yielded 34 names but isn't foolproof: Some of the super-rich names that cropped up are folks who no longer live here or never really did. Meanwhile, it's possible we missed some billionaires, if some of the moneyed set slipped through this filter by holding property in trusts or other financial entities.
Estimating net worth is thorny, of course—especially when a business is in private hands or assets are shielded. A CEO estimated to be worth $800 million could argue that he or she is a billionaire, factoring in future stock grants. By the same token, someone said to be worth $1.1 billion might see that valuation fall if the stock market slides. And what about when spouses are worth at least a billion together but not individually? Is each a billionaire? Net worths, in other words, can be slippery.
Another question open to debate: Who is a Washingtonian? Someone who lives in the region full-time? (Except for occasional jaunts to vacation homes, of course.) Obvious. Someone who buys a $23-million, 27,000-square-foot house in Kalorama (Jeff Bezos) or a share of local sports teams (Laurene Powell Jobs) and who flies in and out but isn't here all the time? For our purposes, we're counting those invested visitors as "our" billionaires, too, because their money is having an impact in Washington.
Below, we offer a who's who of Washington's ultra-high net worth—including who has private planes, where they live, and how everyday Washingtonians benefit, or don't, from all this money.
Jeffrey Bezos
Amazon CEO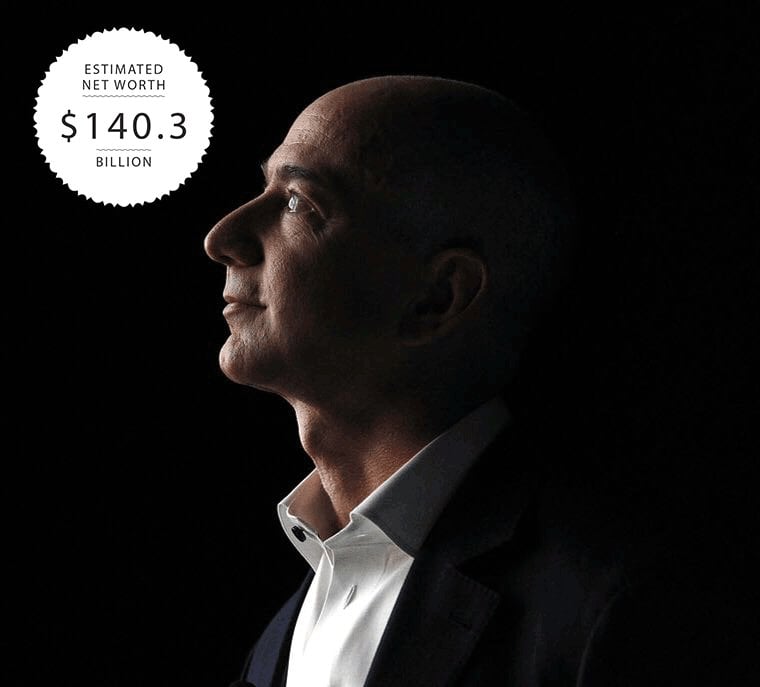 How he got it: Spun his online book depot into the world's "everything store."
You give him money whenever: You get the Washington Post, buy groceries at Whole Foods (both of which he owns), and, of course, shop on Amazon.
Where he'll live while in Washington: The Kalorama neighborhood, near Dupont Circle, where he owns DC's largest residential property—formerly the Textile Museum, now undergoing a $12-million renovation. Also has a home in Medina, Washington; two in Beverly Hills; a ranch in Texas; and a Manhattan condo next to Central Park—though it's unclear how all this (and his net worth) will shake out post-divorce from his wife, MacKenzie.
Whiff of scandal: In a 2015 New York Times report, some employees charged that much of the success of Bezos and Amazon—which is, of course, bringing HQ2 to Crystal City—was built using "punishing" and "unreasonably high" work standards that forced people to work "long and late."
Heroic deeds: This year, he pledged $2 billion to underwrite the Bezos Day One Fund, supporting homeless families and building a network of full-scholarship preschools.
How he's like us: As a child, adored the TV show Star Trek and dreamed of launching spaceships.
How he's not: As owner of Blue Origin, actually launches spaceships.
His politics: Amazon's PAC has given equitably to both parties, and last year the company retained a Trump-leaning lobbying firm—either because of or despite goading from the President. (Bezos's first personal political contribution came last year—$10 million to a bipartisan PAC that supports veterans running for office.) The prevailing consensus: His politics are "pro-Amazon."
Back to Top
Jacqueline Mars
Candy Heir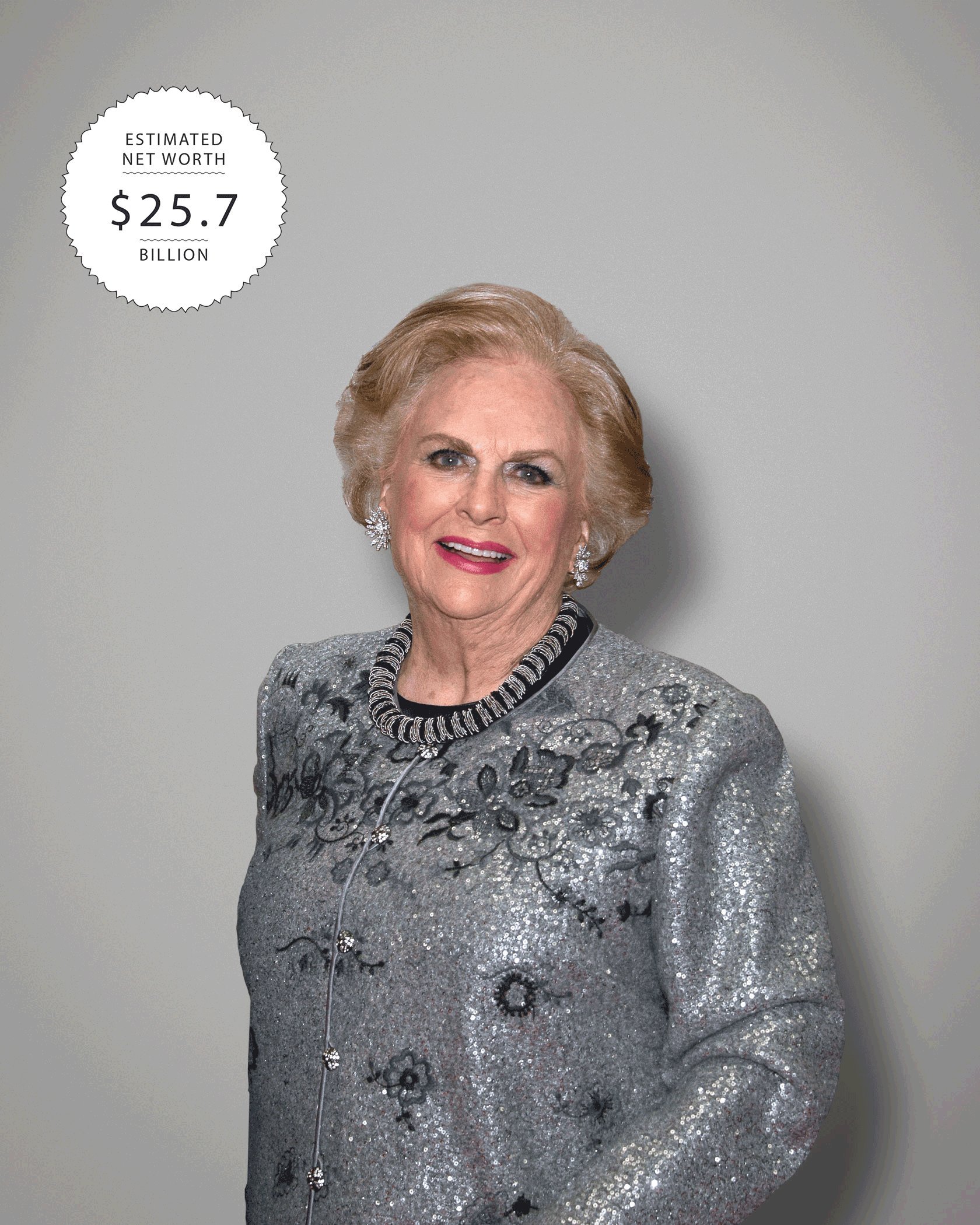 How she got it: Along with brother John and late brother Forrest Jr., inherited the Mars candy kingdom—headquartered in McLean—which their grandfather Frank Mars started in 1911.
You give her money whenever: You buy Milky Way, Snick-ers, M&M's, or any of the candy conglomerate's brands. Plus Wrigley's gum; Pedigree, Eukanuba, and Whiskas pet food; and Uncle Ben's rice.
Where she lives: Reportedly has a place in McLean as well as a home in The Plains, Virginia.
Sad headlines: In October 2013, was in a car accident—her Porsche SUV crossed the center line of Route 50 in Loudoun County and struck a Chrysler minivan with six passengers. An 86-year-old woman died, and a pregnant woman later miscarried. According to court papers, Mars told a witness she'd fallen asleep at the wheel; she later pleaded guilty to reckless driving, a misdemeanor. Mars reportedly provided financial assistance to the families in the wake of the crash.
Causes: Major backer of the Foundation for the National Archives; also chairman emeritus for the Kennedy Center's board of trustees.
How she's like us: Enjoys candy. Her favorite is Munch, a Mars salty-sweet peanut bar.
How she's not: A lifelong lover of animals, she owns a working farm in Virginia that specializes in organic farming and equine training.
The family and company's politics and civic engagement: The Mars family has heavily lobbied to eliminate the estate tax. According to the Mars Inc., the company also has been among the advocates for, among other things, stronger food-safety rules, and policies to foster more environmental protection along its global supply chain, such as reducing harmful emissions and unsustainable water usage.
This is box title
Despite our reputation as a government town, there's always been serious private money in this city. Here are some notables who were among the richest of their day.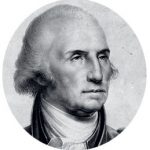 George Washington
When he died in 1799, his estate, Mount Vernon, was an almost 11,000-square-foot mansion on about 7,600 acres. Washington's net worth at the time has been estimated at $525 million in today's dollars.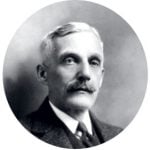 Andrew Mellon
This successful businessman from a wealthy Pittsburgh family went on to serve as Secretary of the Treasury from 1921 to 1932. Mellon's money and art collection later helped establish the National Gallery of Art.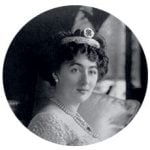 Evalyn Walsh McLean
The mining heiress married Edward McLean, who inherited the Washington Post and in 1911 became owner of the 45.5-carat Hope Diamond, now at the Natural History museum. They lived in DC on land that's now McLean Gardens.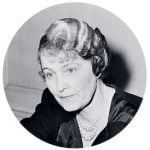 Marjorie Merriweather Post
At one point the richest woman in the US, Post was heiress to General Foods. Her DC estate, Hillwood, became a museum, while her Palm Beach home, Mar-a-Lago, is now a presidential retreat.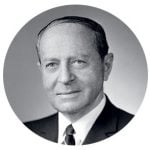 Morris Cafritz
Before he died—in 1964, with an estate valued at $66 million—the real-estate developer set up the Morris & Gwendolyn Cafritz Foundation, which has given grants of more than $447 million to area nonprofits.
Photograph of Cafritz courtesy of the Portrait Collection, Historical Society of Washington, D.C. All other photographs courtesy of Library of Congress.
Back to Top
Laurene Powell Jobs
Founder of Emerson Collective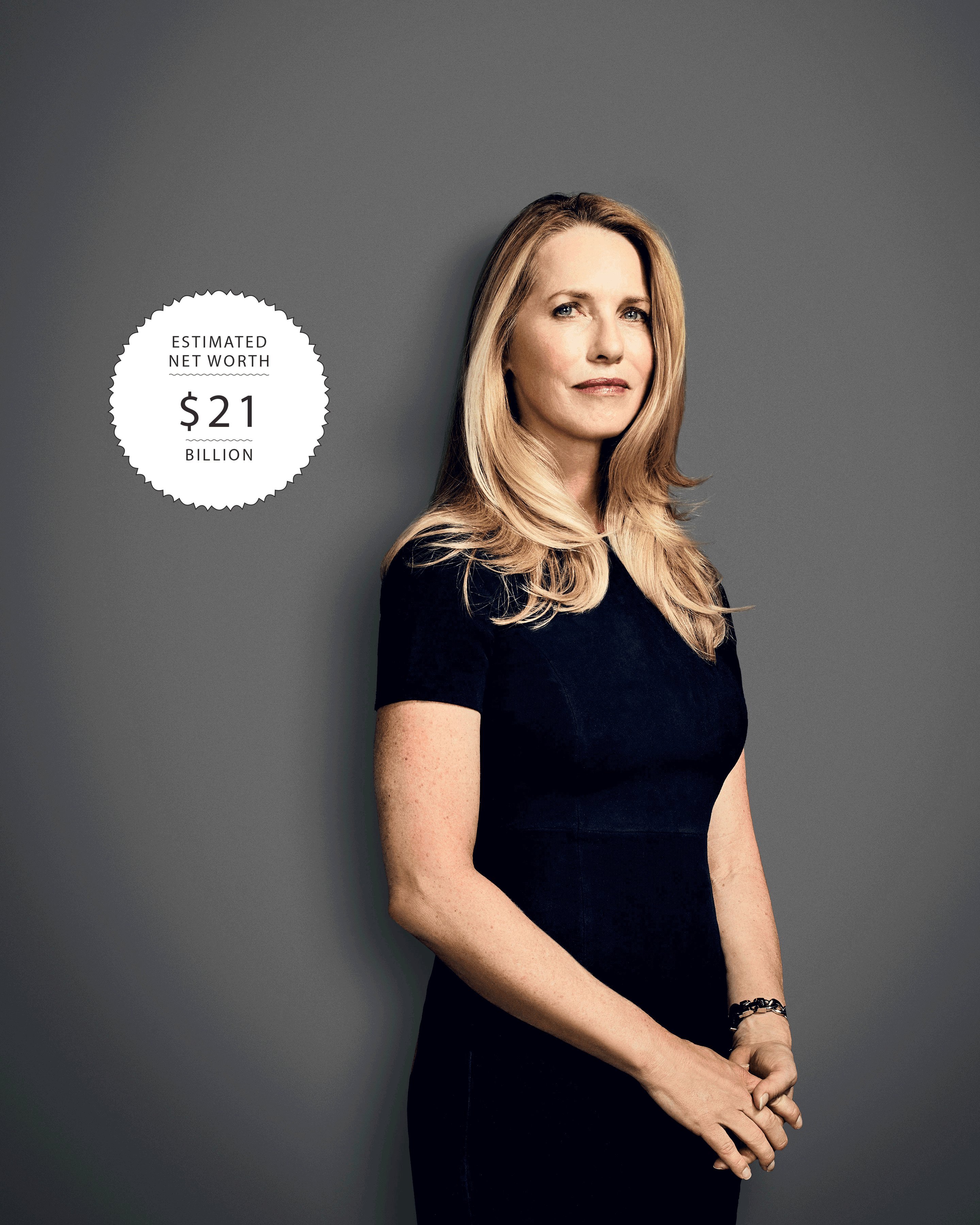 How she got it: Wife of the late Steve Jobs, she holds shares in Apple, which he cofounded. Also has shares in Walt Disney Company, which bought another Jobs company, Pixar.
You give her money whenever: You buy an iPhone, rent The Incredibles, or see a Caps game. (In 2017, she purchased a share of Monumental Sports & Entertainment, which owns the Capitals, the Wizards, the Mystics, and Capital One Arena.)
Where she lives: Palo Alto, California.
Heroic deeds: Cofounder of College Track, which prepares disadvantaged high-school students for college. Personally mentors students headed to college.
How she's like us: Following her father's death when she was three, her family scrambled for money. Afterschool jobs helped her squirrel away tuition money.
How she's not:Paid $16.5 million in cash for a four-floor mansion in San Francisco; also bought an equestrian property in Wellington, Florida.
Her politics: Has donated to Emily's List and to state and national Democratic committees. Gave $281,200 in 2018 to more than 30 candidates, almost all Democrats, except for two Republicans.
Causes: Founded Emerson Collective, a social-change organization with assets of $1.2 billion, at the beginning of 2017. The group of progressives—including several former Obama operatives—invests in companies tackling gun violence, environmental concerns, immigration law, and education. Emerson Collective owns a majority stake in the Atlantic magazine.
The bio of Laurene Powell Jobs has been corrected since its original post.
Back to Top
Steven and Mitchell Rales
Industrialists and Art Investors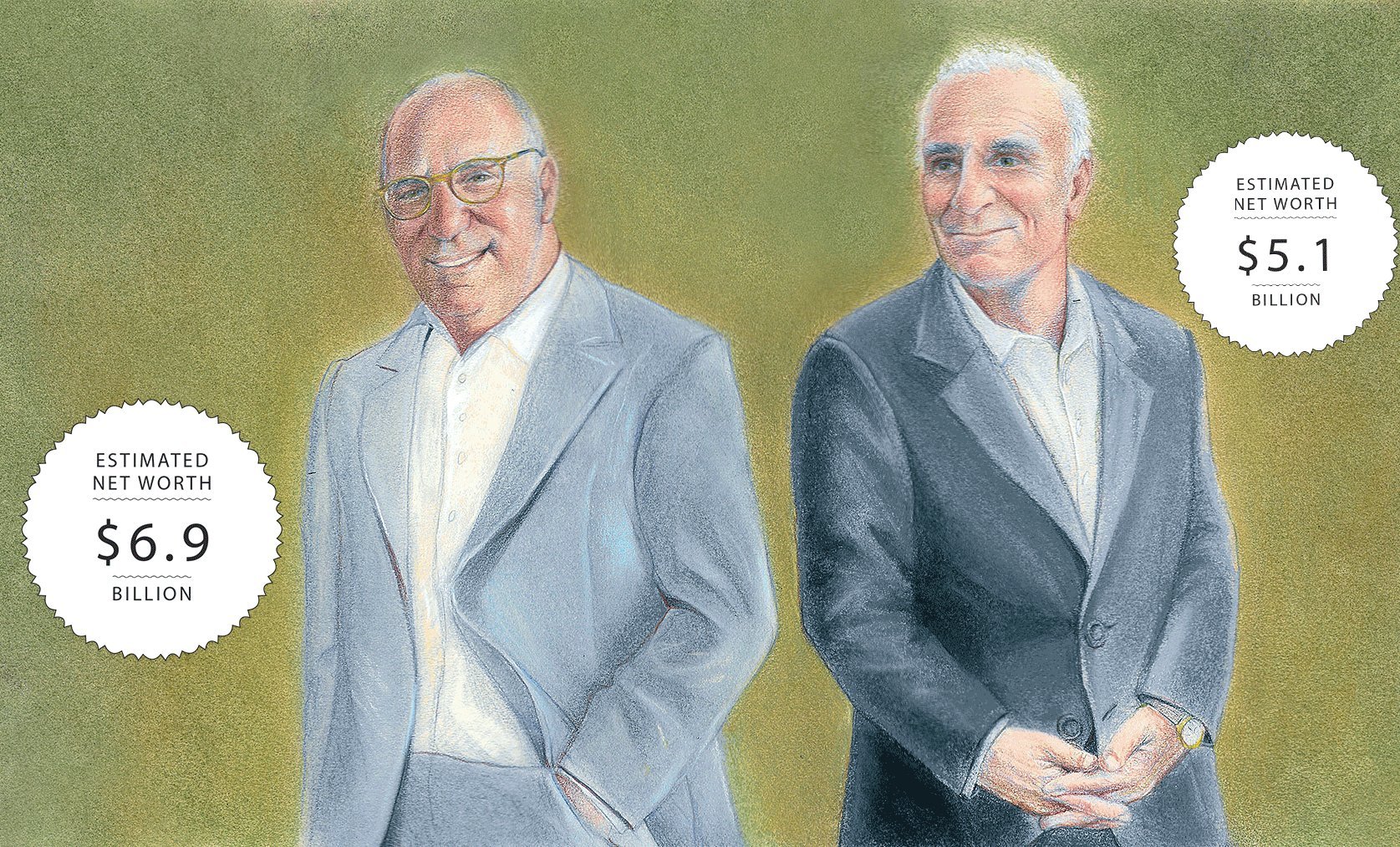 How they got it: Built Danaher, a manufacturing firm that owns some 40 businesses worldwide.
You give them money when­ever: You go for certain medical lab work or get particular dental implants.
Where they live: Steven and wife Lalage Damerell live in Santa Barbara but own a house here. (Danaher told us Steven is a "part-time resident of DC.") Mitchell and wife Emily live in Potomac.
Why you may not have heard of them: The brothers are notoriously media-shy, ever since 1985 when Forbes described Mitchell and Steve, then 34 and 29, as corporate "raiders in short pants" who were "cocky to the point of foolishness."
Taste for the arts: Since 2007, Steven has been a reliable investor in Wes Anderson's films. He even voiced a role in 2009's Fantastic Mr. Fox. Mitchell and Emily, meanwhile, recently reopened Glenstone, in Potomac, one of the world's largest private art museums.
How they're like us: Mitchell and his wife tend to skip art-circuit galas, reportedly preferring to eat at home most nights with their two young daughters.
How they're not: Those family dinners might be served at a table beneath "Caribou Skull," a wall sculpture that at one point fetched nearly a half million British pounds at Sotheby's.
Heroic deeds: The Mitchell Rales Family Foundation has given to a range of local causes, including $1 million each to the SEED School and the National Gallery of Art, and a quarter million to the Hirshhorn. Steven chairs the Blue Dot Foundation, a local organization that supports education and health care.
This is box title
Big Statues
Before he was Commerce Secretary, Wilbur Ross helped pay for "Vaquero," a statue of a Mexican-American cowboy at the entrance to the Smithsonian American Art Museum. And that giant blue rooster on the roof of the National Gallery of Art? Thank Mitchell and Emily Rales, who also gave us Potomac's Glenstone museum.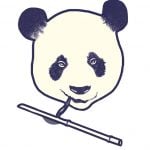 Big Animals
The panda exhibit at the National Zoo isn't named the David M. Rubenstein Family Giant Panda Habitat for nothing. Since 2011, Rubenstein has donated at least $9 million to the giant-panda program.
Big Monuments
Will the memorial to the father of our country be renamed the David M. Rubenstein Washington Monument? Unlikely, but the "patriotic philanthropist," as he's called, has given about $10 million to restore it (on top of $18.5 million for the Lincoln Memorial).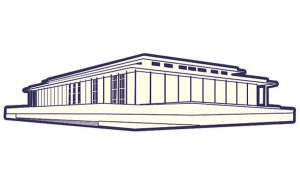 Big Additions
As for the construction going on at the Kennedy Center—to add an outdoor stage and learning center—Jacqueline Mars pledged $10 million toward that. (David Rubenstein is underwriting it, too.)
Illustrations by Jason Schneider.
Back to Top
Theodore Lerner and Mark Lerner
Washington Nationals Owners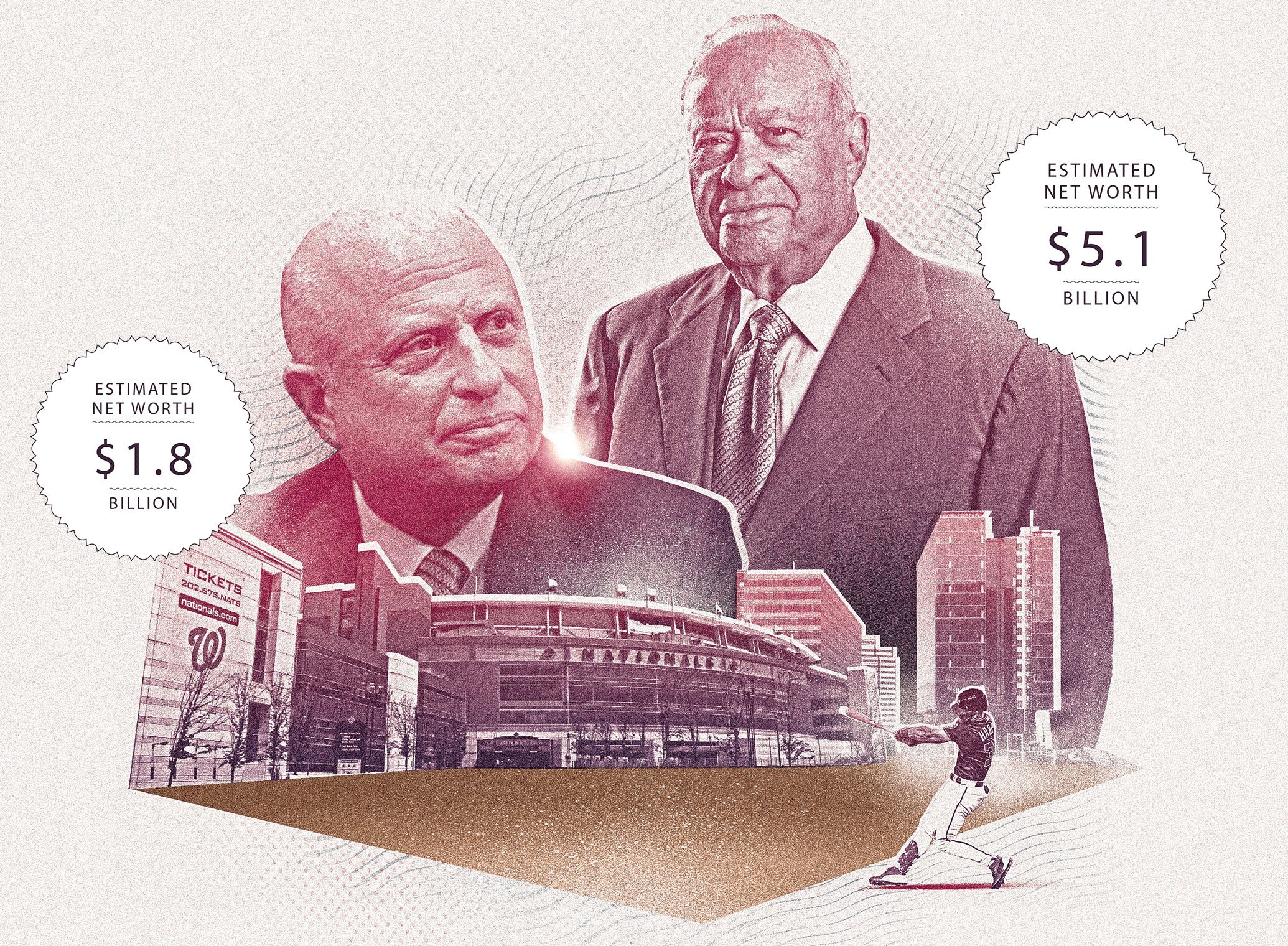 How they got it: Ted made his fortune in real-estate development; he built Tysons Corner Center and other local landmarks. His son, Mark, joined the family business and is now a principal at Lerner Enterprises.
You give them money whenever: You attend a Nats game, go to Caps or Wizards games (the Lerners are part owners of those franchises, too), or rent their office space in Tysons or apartments in Dulles.
Where Ted lives:In the same Chevy Chase home he built in the early 1960s. He bought the land for a mere $10 in 1963; the property is worth about $1.5 million today.
Whiff of scandal: Spent three decades locked in litigation with Ted's estranged brother, Larry, who claims to have been swindled out of his share of the company's profits. Larry has sued Ted or his firms at least 16 times.
Heroic deeds: The Annette M. and Theodore N. Lerner Family Foundation donated $5 million to George Washington University—from which both Ted and Mark graduated—in 2001, and the foundation has also generously supported the Arlington Free Clinic, Friends of Cancer Research, the Bender JCC of Greater Washington, and the Kennedy Center.
Back to Top
Bernard Francis Saul II
Head Of B.F. Saul Company
Estimated Net Worth: $3.6 Billion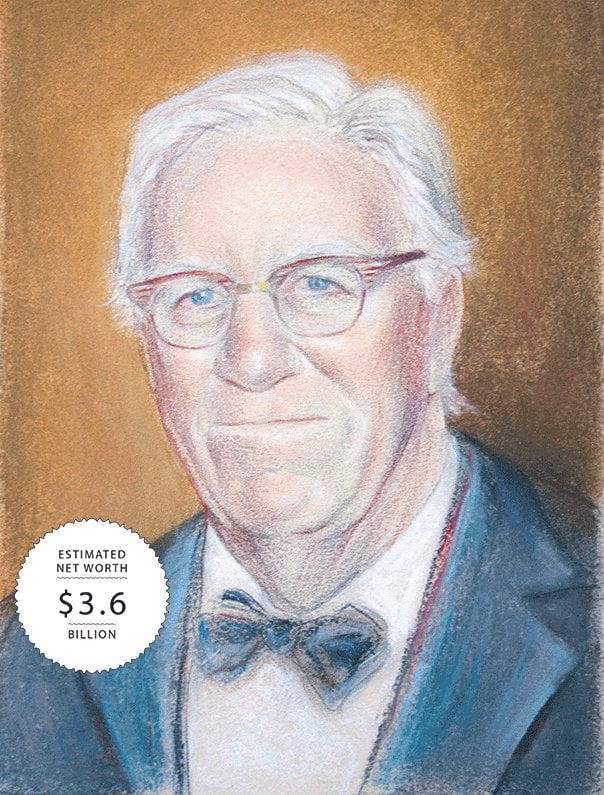 How he got it: Scion of B. Francis Saul, who in 1892 founded the Saul Company, which now owns real estate and hotels. Also founded Chevy Chase Bank in 1969.
You give him money whenever: You meet for a drink at the Hay-Adams hotel, owned by one of his companies.
Where he lives: Chevy Chase.
Causes: Children's Hospital Foundation. Also the Roman Catholic Church. Saul received the Papal Medal Pro Ecclesia et Pontifice, the highest award the Church bestows on non-clergy.
His politics: Donated to Barack Obama in 2012, Jeb Bush in 2015, and Scott Brown and Martha McSally, both Republicans, in 2010 and 2016, respectively.
This is box title
What's one luxury you'd allow yourself if you were ultra-rich? If your first thought is "buy a plane," you're thinking like a billionaire. Many of our billionaires either own or, via their companies, have access to a private jet.

Gulfstream G650
Reportedly, the craft of choice for Jeff Bezos, Laurene Powell Jobs, and David Rubenstein is the $65-million G650—Gulfstream's biggest, fastest, most luxe business jet, powered by Rolls-Royce engines.
Approximate annual cost for crew and upkeep: $966,000. Average cost each time it's flown: $4,400 an hour.

Bombardier Global
Dan Snyder reportedly gets around in a Bombardier BD-700 Global Express. Fellow sports-team owner Ted Leonsis is also said to own a Global Express.
Approximate annual cost for crew and upkeep: $898,000. Average cost each time it's flown: $4,800 an hour.

NetJets
Wilbur Ross apparently flies private through NetJets, which sells, in effect, shares of a private plane.
Cost per flight: $8,000 to $20,000 an hour (including initial buy-in, monthly fees, and actual flight costs), depending on size of the plane and type of share, according to Doug Gollan, editor of Private Jet Card Comparisons.
Illustrations by Jason Schneider.

Back to Top
John Willard "Bill" Marriott Jr. and Richard Marriott
Hotel Heirs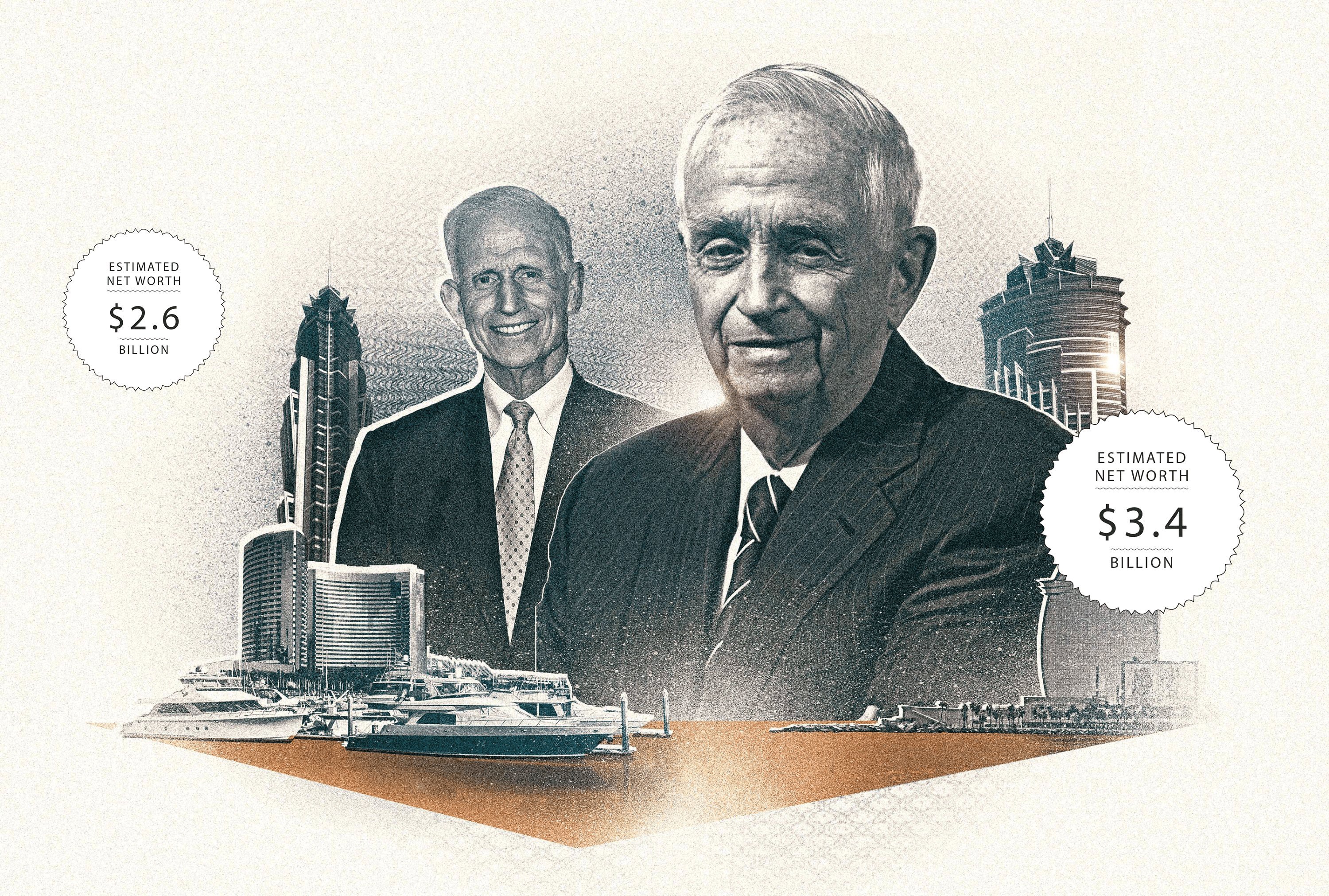 How they got it: Their parents, J. Willard and Al­ice Marriott, opened Hot Shoppes diners in the 1920s, pivoting to hotels in the '50s. Today, Marriott International is one of the biggest hospitality empires in the world.
You give them money whenever: You check into a Marriott—or Ritz-Carlton or W or Sheraton or . . . you get the point.
Where they live: Bill in Bethesda with his wife, Donna, in an 18,400-square-foot mansion; Richard in Potomac with wife Nancy in an 8,300-square-foot abode.
Whiff of scandal: Bill's son John Marriott III—once the heir apparent to helm Marriott International—sued both his dad and his uncle Richard in 2017, alleging they'd cut him off from the family fortune. The dispute aired the devout Mormon family's dirty laundry, including John III's substance abuse as well as allegations his dad had mistreated him.
Where they've left their mark: Bill and Richard are alums of St. Albans School, where a 25,000-square-foot addition was named Marriott Hall.
Heroic deeds: The family funds the Marriott Mitochondrial Disease Collaborative Network. Bill's son Stephen died from complications of the muscular disorder in 2013.
Their politics: Longtime supporters of family friend Mitt Romney—who sat on the Marriott board and gets his actual first name, Willard, from their dad.
Back to Top
William Conway Jr. and Daniel D'Aniello
Former Carlyle Group Co-Ceo (with David Rubenstein) and Board Chairman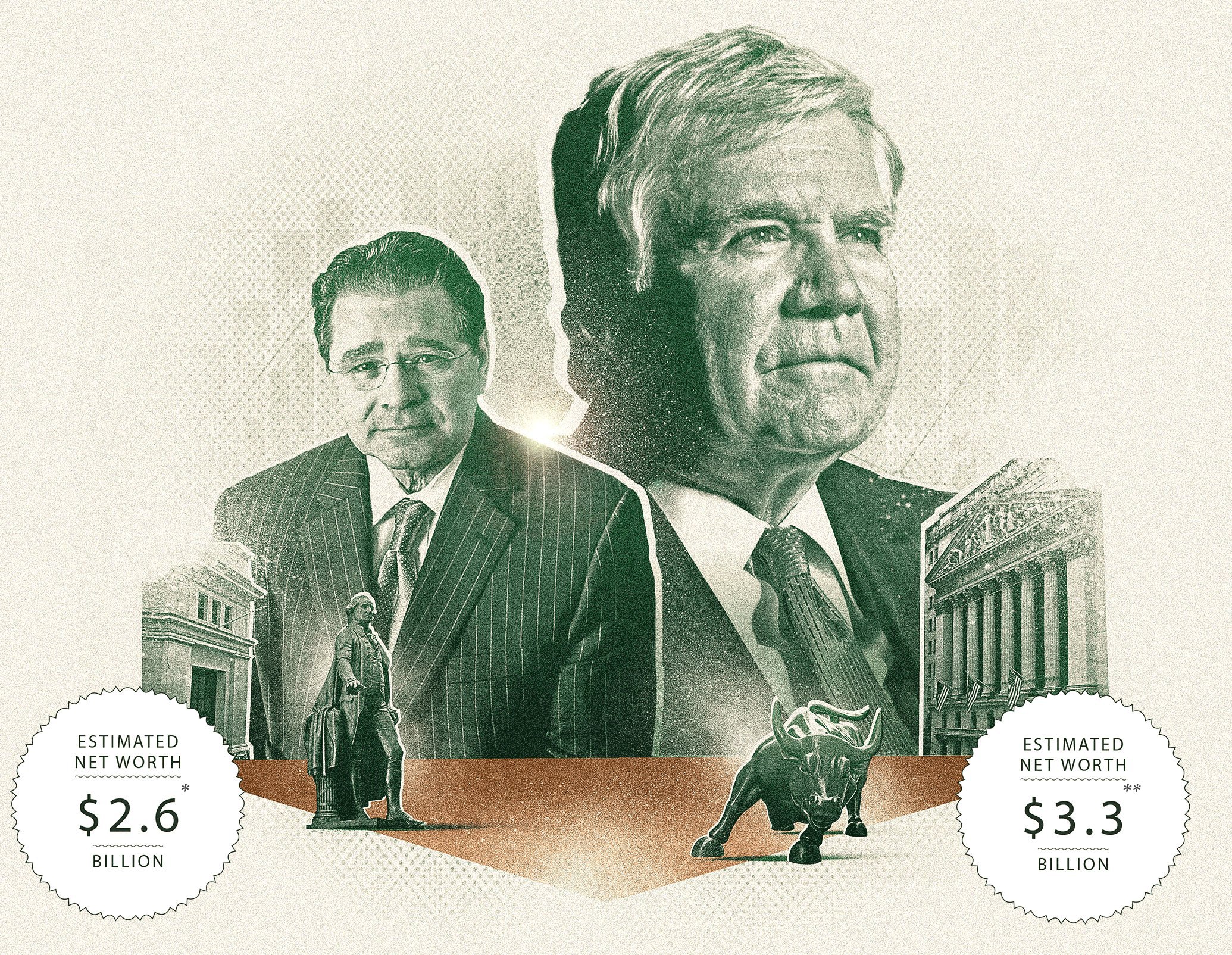 How they got it: Along with fellow billionaire David Rubenstein, cofounded the Carlyle Group, a private-equity firm, in 1987 and expanded it to become one of the largest and most well-capitalized on earth. Both stepped down in January of last year.
You give them money whenever: You buy from a company partially owned by Carlyle—including Nature's Bounty and McDonald's (China franchise).
Where they live: Conway lives with his wife in McLean. D'Aniello and his wife have lived in the same home in Vienna since 1986; it's now worth about $1.3 million.
Unhappy headlines: Carlyle has gotten bad press at times, with some critics suggesting they've made controversial deals through influence-peddling. Other times the bad press is simply due to bad luck, such as hosting Osama bin Laden's half brother, by coincidence, on the morning of 9/11.
Heroic deeds: D'Aniello has donated about $420 million, including to his alma mater Syracuse University ($20 million) and the Catholic Church ($50 million). He also supports Wolf Trap and the Washington National Opera. Conway has donated some $300 million, funding more than $57 million in nursing scholarships and millions more for a food bank and Catholic organizations, plus has pledged $1 billion to poverty-focused job training.
How they're like us: Conway went to night school to earn his MBA, while D'Aniello grew up bagging groceries in his uncle's produce store in Pennsylvania.
How they're not: Conway once owned Merrywood, the childhood estate of Jacqueline Kennedy Onassis, before selling it to former AOL CEO Steve Case.
Politics: D'Aniello tilts conservative—he gave $20 million to the American Enterprise Institute—while Conway historically has donated to Democrats.
*(Meanwhile, Forbes estimates his net worth at $2.9 billion)
**(Meanwhile, Forbes estimates his net worth at $2.9 billion)
This is box title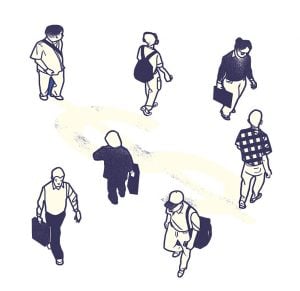 To compile our list of billionaires, Wealth-X searched for individuals who own local residential property. That turned up a few über-rich people we wouldn't call Washingtonians—though apparently they have a place to stay if they visit.
Among those who own property and may flit into town now and then: John Mars (estimated net worth: $25.5 billion); Pamela Mars-Wright ($6 billion); Valerie Mars ($5.7 billion); Stephen Bisciotti ($4 billion), who owns the Baltimore Ravens; Ronald Lauder ($3.4 billion), heir to the Estée Lauder fortune; Penny Pritzker ($2.7 billion), Secretary of Commerce under Barack Obama; Orji Kalu ($1.5 billion), a Nigerian businessman and politician; and Kenneth Feld ($1.1 billion), the head of Feld Entertainment who lived here for years but has moved to Florida. Under Armour founder Kevin Plank ($1.5 billion) recently listed his 12,200-square-foot Georgetown mansion for $29.5 million—and always seemed to have his heart more in Baltimore.
Back to Top
Donald J. Trump
Real-estate tycoon and 45th president of the United States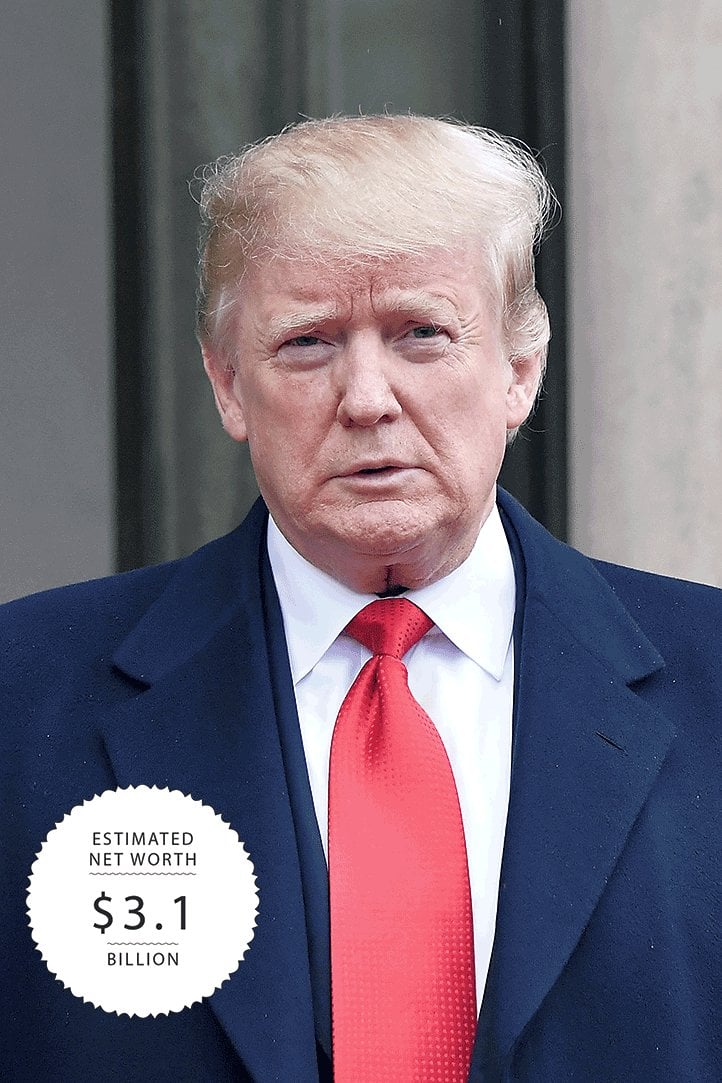 Sure, you might question that net worth, and we wouldn't blame you. Because Trump hasn't always been straight with his data. Last April, journalist Jonathan Greenberg claimed that Trump had in the past exaggerated his net worth to score higher on the Forbes 400 list. In 1982, Trump was listed in Forbes as being worth $100 million, a massive inflation of the truth, according to Greenberg, who now puts his worth at closer to $5 million at that time. Trump has been caught lying about the size of his New York City penthouse, too, which factors into his total evaluation.
"The joke was on me—and everyone else," Greenberg wrote. A report last year by the New York Times questioned whether Trump had made some of his millions due to suspect tax schemes. At the same time that story was published, more bad news for Trump: He tumbled by more than $1 billion down the Forbes ranking, from $4.5 billion before he ran for President. Still, both Forbes and Wealth-X peg his net worth at $3 billion–plus.
Back to Top
David Rubenstein
Former Carlyle Group Co-Ceo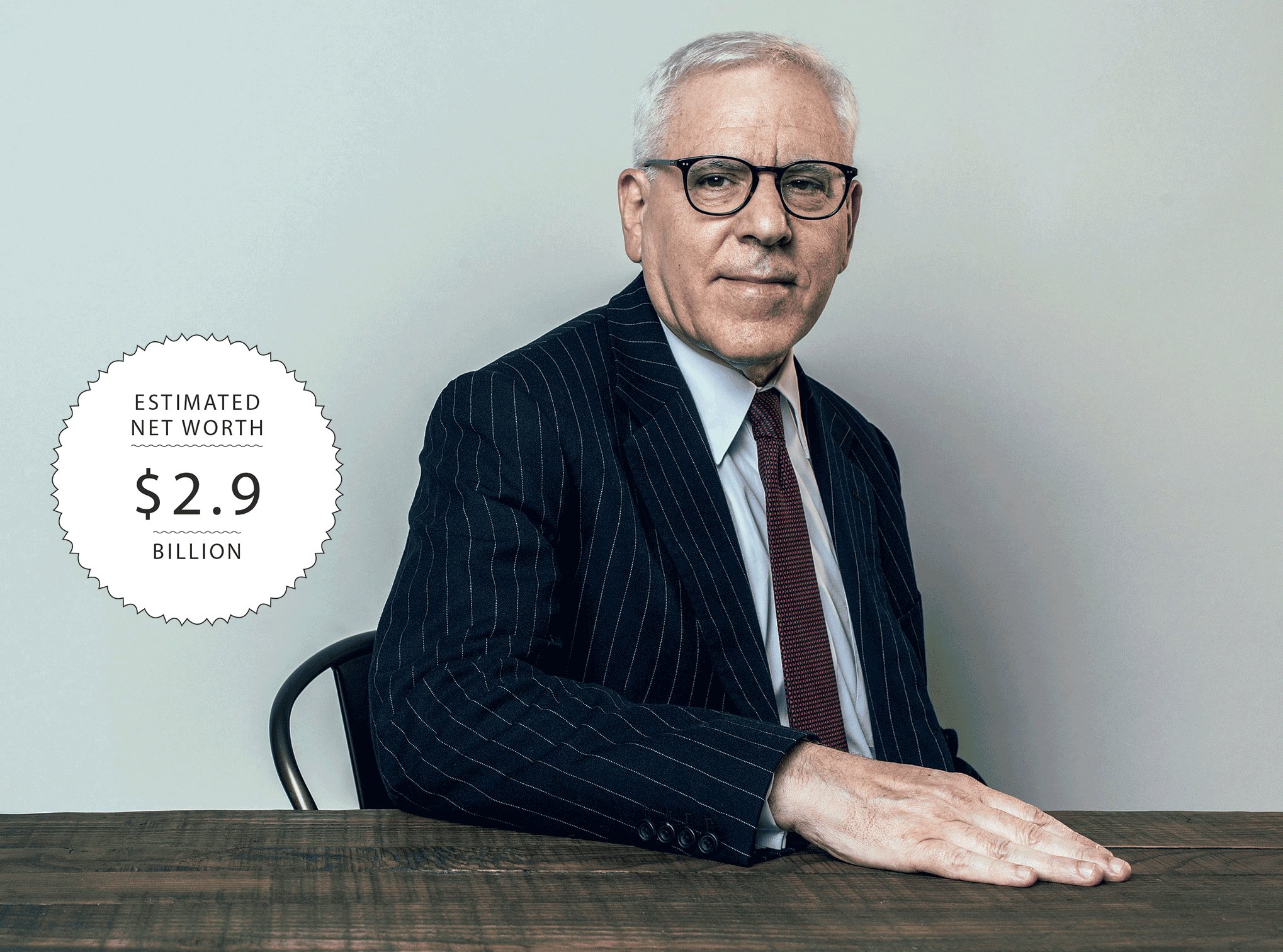 How he got it: Cofounded the Carlyle Group with partners Bill Conway and Daniel D'Aniello.
Where he lives: Bethesda, still in the house he bought in 1985 with then wife Alice Rogoff. The property is valued at about $2.5 million.
Unhappy headlines: Some critics maintain that his fortune is partly made possible by a tax break known as the carried-interest loophole, which Carlyle—and occasionally Rubenstein himself—have lobbied to maintain.
Heroic deeds: Paid to renovate the Washington Monument. Bought original copies of the Magna Carta and Emancipation Proclamation, keeping them in American hands. Has given hundreds of millions to other charities, including the National Zoo and Kennedy Center, whose board he chairs. Has signed the Giving Pledge to give away most of his wealth.
How he's like us: Grew up in a lower-middle-class household in Baltimore and attended a public high school.
How he's not: Has a TV show on Bloomberg, where he has interviewed the likes of Jeff Bezos and Yo-Yo Ma.
His politics: Got his first big Washington break as a policy adviser in Jimmy Carter's White House. In later years, has preached bipartisanship—hosting dinners, for example, with politicians of all stripes.
The bio of David Rubenstein has been edited since its original post.
This is box title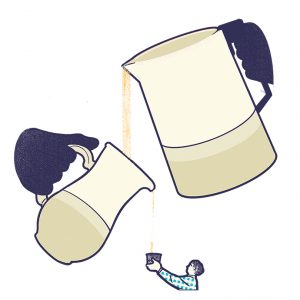 In late January, near the end of the 35-day government shutdown, Commerce Secretary Wilbur Ross ignited a furor when he said, during a CNBC interview, that he didn't understand why unpaid federal workers had to resort to food banks when they could just take out loans.
Many pointed to the comment as proof that some­one as rich as Ross was out of touch with ordinary Americans.
Perhaps that's because the income gap in this country has widened. An Economic Policy Institute report found that between 1978 and 2017, CEO pay increased by 979 percent—to an average of $18.9 million for heads of the top 350 US firms. Meanwhile, the wages of the typical American worker have risen by 11.2 percent.
The DC Fiscal Policy Institute says Washington has one of the highest levels of income inequality among major US cities, with families in the top 20 percent of income making 30 times more than the bottom 20 percent. According to the Urban Institute, white households in DC have a net worth 81 times greater than black households.
"Honestly, people of wealth who live in the District or Potomac or other suburbs don't necessarily see parts of the city that are struggling and the poverty," says Nicky Goren, president and CEO of the Meyer Foundation. "Over time, poor people have been pushed east of the river or out of the District entirely, into areas that the wealthy don't venture into. That leads to a perception of 'We're doing well—look at all these restaurants and all the wealthy people at the tables around me.' "
Many well-off people often contribute handsomely to the colleges they or their children went to or to high-profile or national nonprofits. In part, it's a special challenge for a national capital: Civic-minded residents often give to the nation, not just to the city where the government happens to be located. Goren would argue that they need to do more for the city where they live.
"I do think there is a message that needs to be conveyed," she says, "that this is a complicated region with deep-seated issues and one of the biggest wealth gaps in the country, and there's relatively little philanthropy. There's huge untapped individual giving. There are foundations located here that don't give locally.
"Our message to billionaires: Please partner with local foundations and philanthropies to tackle the issues here. I would include corporate givers in that as well. Companies expanding into our region need to think of this as their back yard and partner with us in addressing the challenges we face."
Back to Top
Daniel Snyder
Owner, Washington Redskins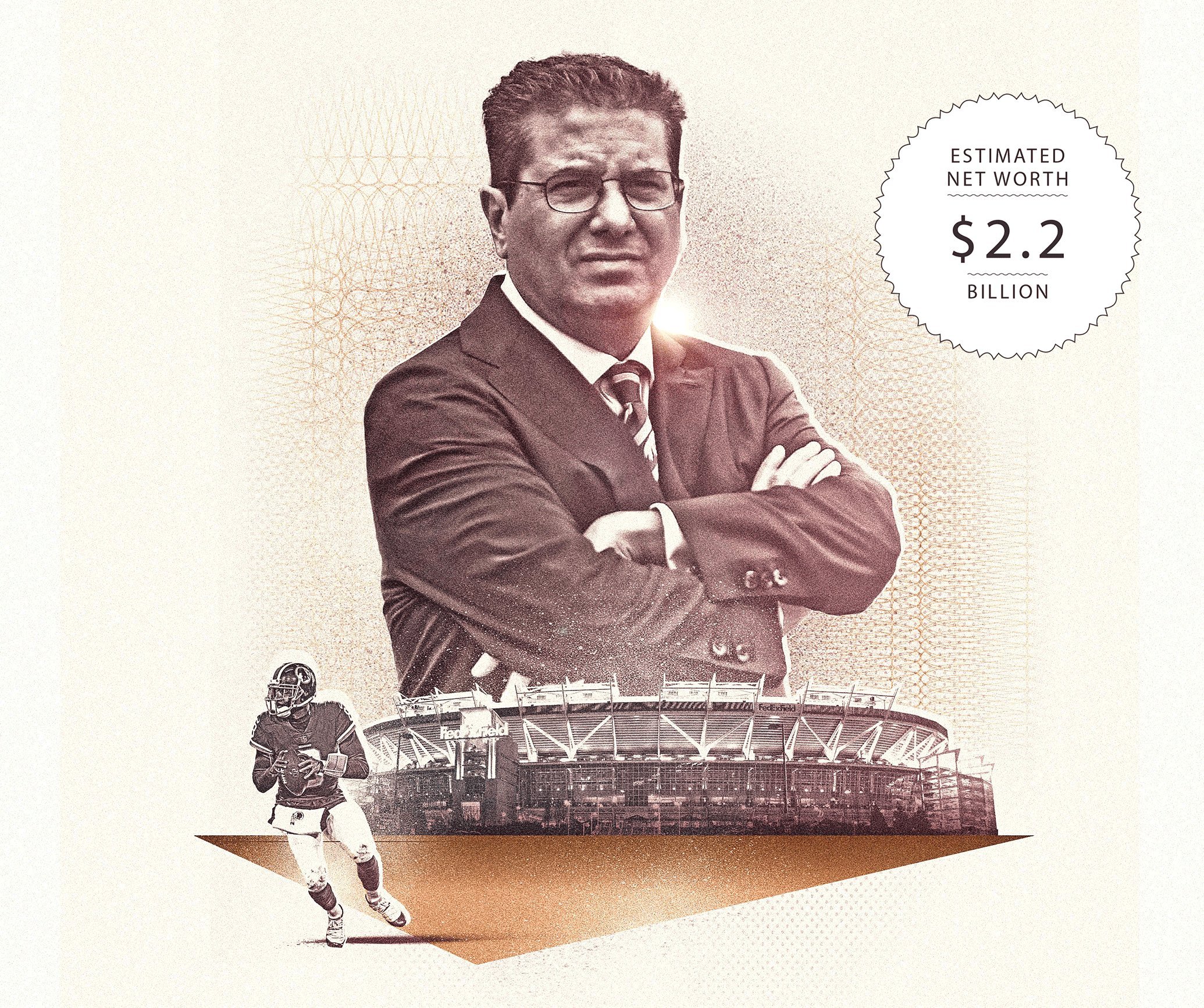 How he got it: Founded a company that handled outsourced marketing services—product sampling, sponsored display ads—for Fortune 500 companies. It eventually sold for $2.1 billion, according to the Washington Post.
You give him money whenever: You go to a Redskins game.
Where he lives: Potomac (at least for now). In October, news outlets reported that he put his five-bedroom mansion overlooking the Potomac on the market for $49 million. On the compound: a basketball court with the Skins logo.
Whiff of scandal: Snyder's former marketing company—along with Verizon Communications—paid a $3.1-million fine in 2001 for changing customers' long-distance service without their authorization. Also, Snyder agreed in 2005 to pay a $37,000 settlement after he improperly cut down 130 trees on his Potomac property. (He'd gotten approval from the National Park Service but not the county.)
How he's not like us: Reportedly spent more than $100 million for a 305-foot super-yacht that has an Imax theater onboard and was due to be delivered this year.
His politics: Has mostly donated to Republicans, including $1 million to President Trump's inaugural committee.
Heroic deeds: He and wife Tanya founded the Washington Redskins Charitable Foundation, which has given more than $23 million to local kids' education and health programs.
Not-so-heroic deeds: Under his leadership, a once-proud sports franchise has become a laughingstock.
Back to Top
Enrique Segura
CEO, ENSE Group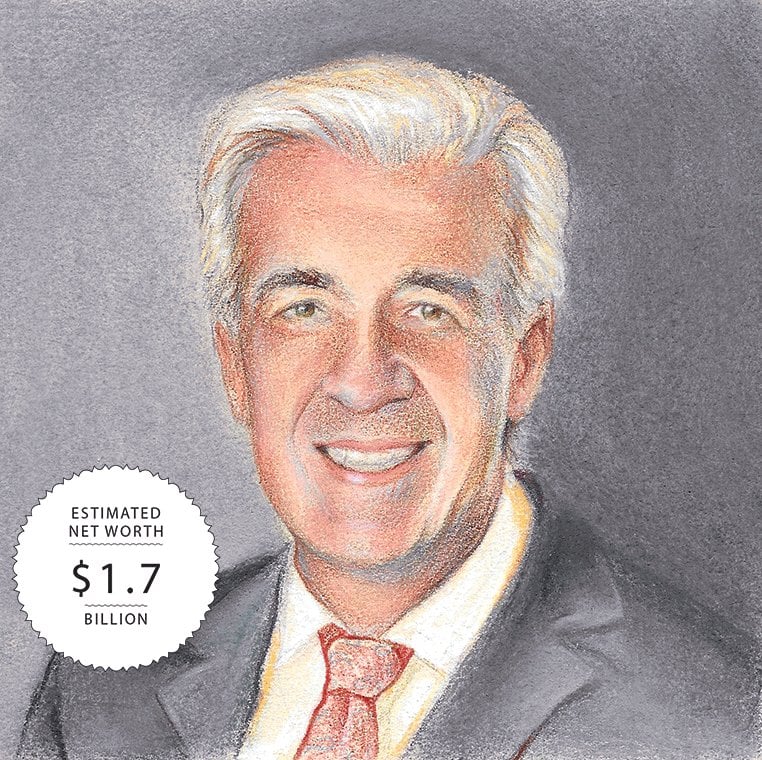 How he got it: After stints at the World Bank and Inter-American Development Bank, Segura—a native of Argentina who has a PhD in economics and an MBA—made a fortune by working at the nexus of government and the private sector, particularly at US borders. As chairman of ENSE Group, a holding company in Washington, he leads or sits on the boards of a handful of companies, including Securiport, a DC outfit that provides "intelligent immigration security systems" to governments.
Where he lives: McLean.
Why you haven't heard of him: He's intensely press-averse.
How he's not like us: Collects Italian cars.
Causes: Longtime supporter of Catholic Charities. He and wife Alejandra chaired the Archdiocese of Washington Spanish Catholic Center gala in 2013. Also supports the Heights School in Potomac.
This is box title
A billion is a lot of money. While some well-known Washingtonians are very rich, they're shy of—in one case, just shy of—ten figures, according to Wealth-X's latest estimates of net worth.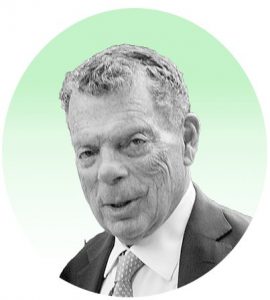 Conrad Cafritz
CEO, Cafritz Interests
Estimated net worth: $910 million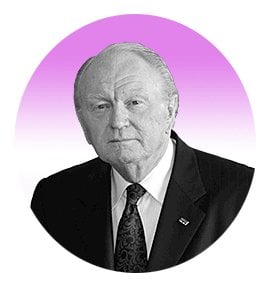 George Pedersen
Executive chairman, Mantech
Estimated net worth: $890 million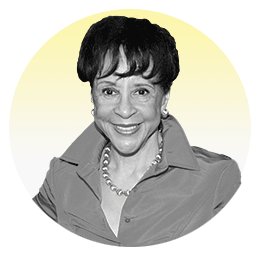 Sheila Johnson
CEO, Salamander Hotels & Resorts
Estimated net worth: $870 million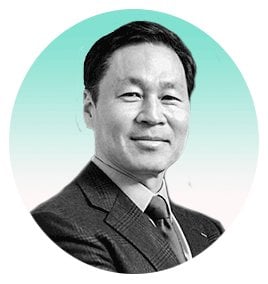 Jeong H. Kim
Chairman, Kiswe Mobile
Estimated net worth: $850 million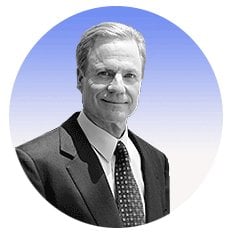 Richard Fairbank
Cofounder, Capital One
Estimated Net Worth: $780 million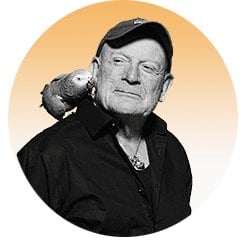 Douglas Jemal
Founder, Douglas Development
Estimated net worth: $750 million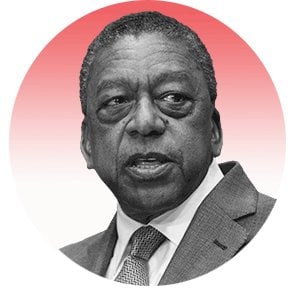 Robert Johnson
Founder, RLJ Companies
Estimated net worth: $740 million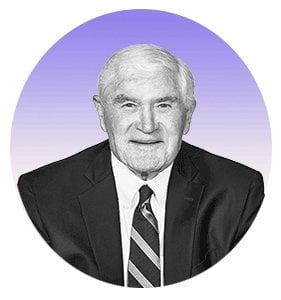 Wesley Foster Jr.
Founder, Long & Foster
Estimated net worth: $720 million
Photograph of Cafritz by Dan Swartz. Photograph of Kim by JHarris327/Wikipedia Commons. Photograph of Foster by Jeff Elkins. All other photographs courtesy of Getty Images.

Back to Top
Steve Case
Investment and tech tycoon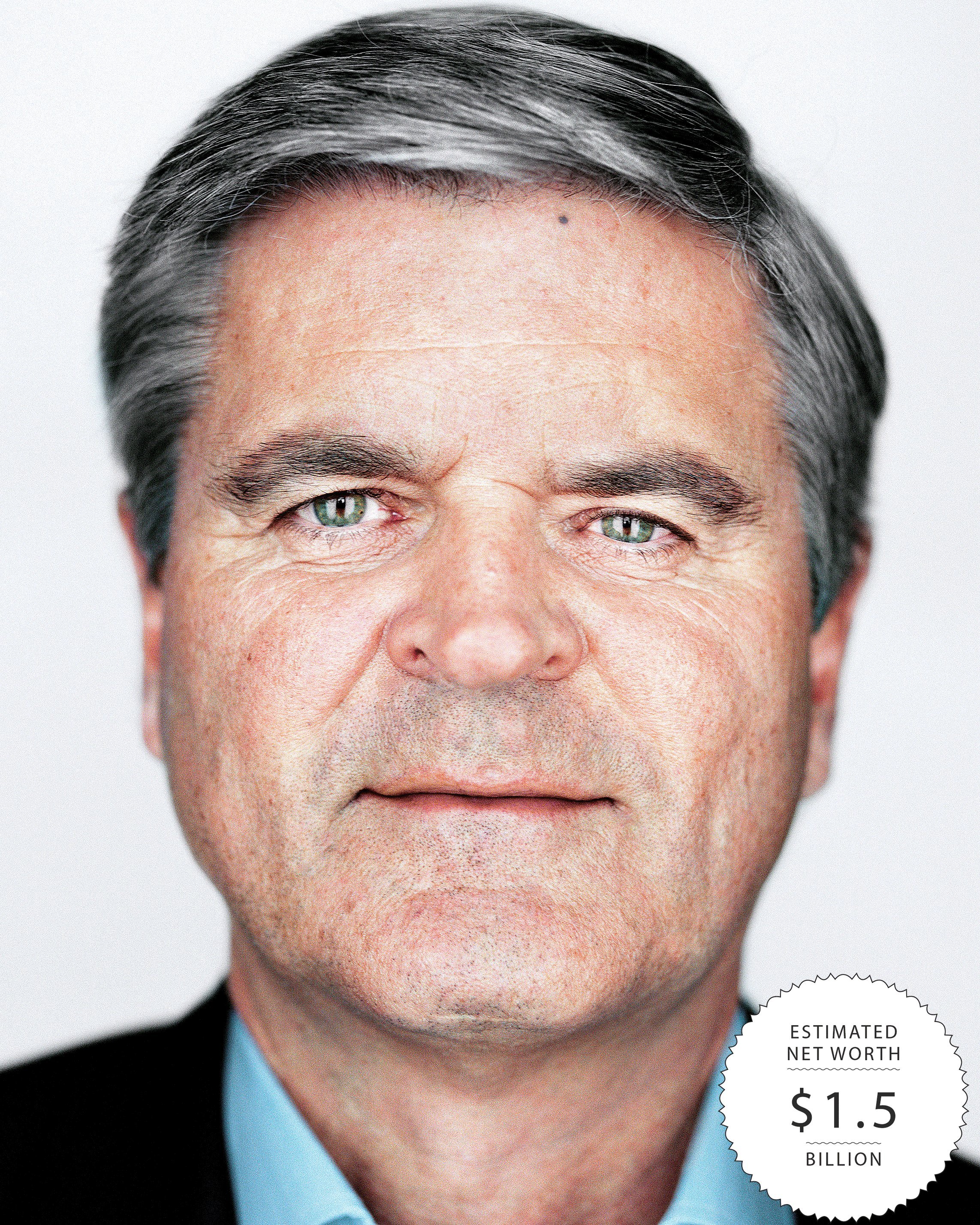 How he got it: Cofounded AOL and is CEO and cofounder of the investment firm Revolution.
You give him money whenever: You grab a salad from Sweetgreen, one of Revolution's many investments.
Why wine lovers like him: Owns Early Mountain Vineyards in Madison, Virginia.
Heroic deeds: He and wife Jean signed a pledge to give away most of their net worth over their lifetimes. Among the charities they've already supported: Race for Hope, which raises money for brain cancer, and DC Social Innovation Project, which invests in groups addressing local needs.
How he's like us: Used to eat lunch in AOL's cafeteria.
How he's not: Sold his former McLean home, Merrywood, for $43 million, making it the most expensive property ever sold in the area.
His politics: Tries to stay apolitical but endorsed Hillary Clinton for President via a 2016 Washington Post op-ed.
Causes: Fostering tech startup growth in places outside Silicon Valley, through his Rise of the Rest seed fund.
Fellow schoolmate: Barack Obama, who also attended Punahou School in Hawaii. Case graduated three years before him.
Back to Top
Ted Leonsis
Owner of the Washington Capitals, Wizards, and Mystics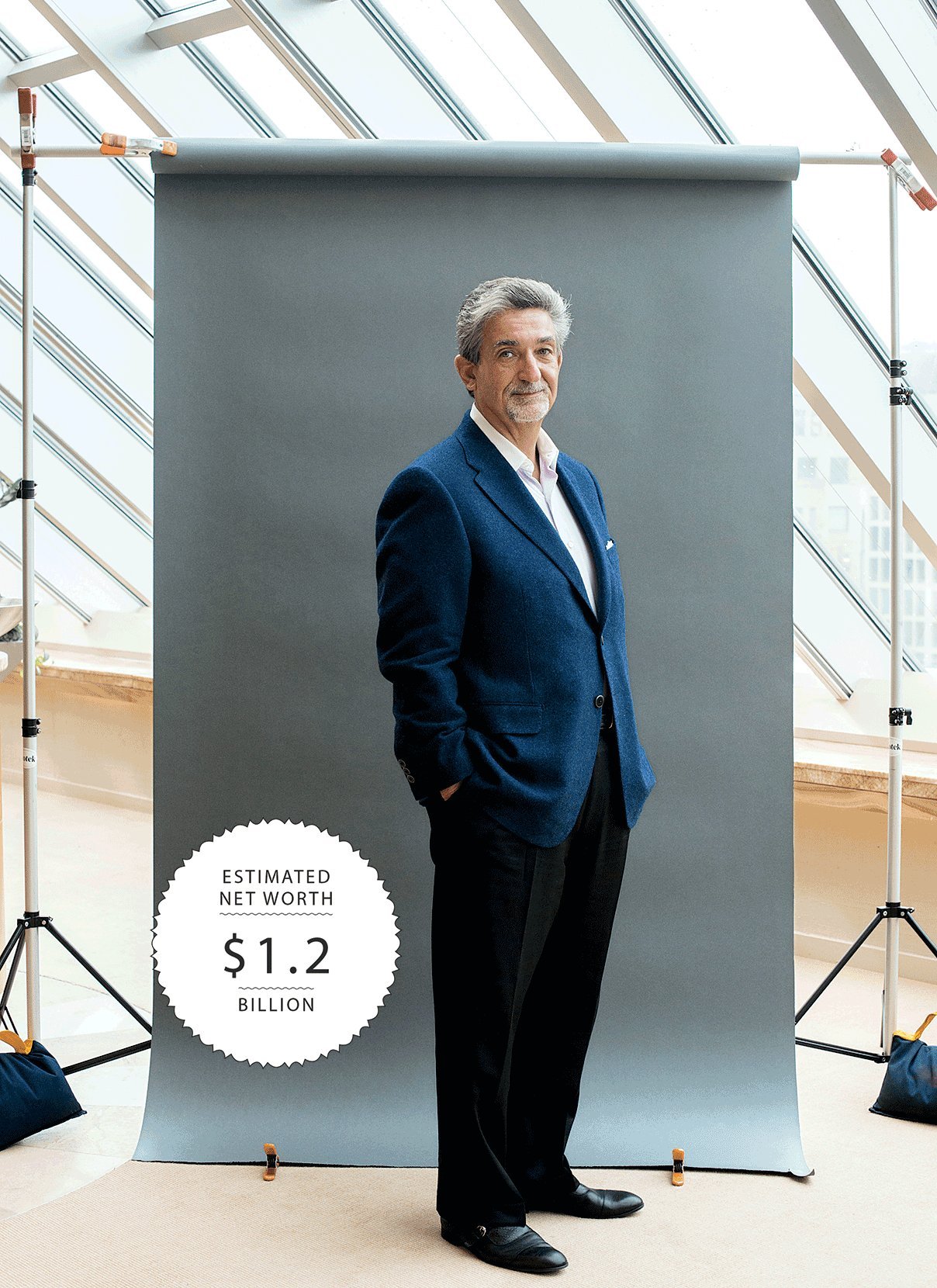 How he got it: In his late twenties, sold the computer magazine he founded, LIST, for $40 million. Then launched a media marketing company that was acquired by AOL in 1994, making him one of the first executives at the web firm.
You give him money whenever: You go to a Caps, Wizards, or Mystics home game—or attend any event at Capital One Arena downtown or EagleBank Arena in Fairfax; he operates both.
Where he lives: With wife Lynn in a 20,000-square-foot Potomac mansion he bought for $20 million in 2011. The property, which includes a tennis court and ten-car garage, was once a summer getaway for Franklin Delano Roosevelt.
Whiff of scandal: In 2004, with the Caps losing games and hemorrhaging cash, a frustrated Leonsis tossed to the ground a season-ticket holder leading an anti-Leonsis chant. The NHL fined Leonsis $100,000 and suspended him for a week. He later called the fan to apologize and invited him to watch a game from the owner's box.
His politics: Although he'd donated to Republicans and Democrats in years past, Donald Trump's anti-immigrant rhetoric persuaded Leonsis to host a fundraiser for Hillary Clinton.
Heroic deeds: Has given generously to local charities, including DC Central Kitchen, Best Buddies, and YouthAIDS.
This is box title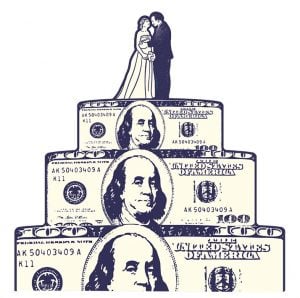 Google "Betsy DeVos billionaire" and up will pop articles about how she got rich. And rich she is. But according to Wealth-X, DeVos's individual net worth is $380 million. Her husband, Richard—an heir to the Amway fortune—is estimated to be worth $630 million. While Betsy may not be a billionaire in her own right, together they are billionaires.
The same is true of McMahon. Her net worth is estimated at $160 million, but her husband, Vince, owns more shares in WWE, World Wrestling Entertainment, than she does, according to Wealth-X. He's worth an estimated $3.7 billion.
Why separate out a couple's net worths? Wealth-X's database is used by, among others, wealth managers seeking clients and nonprofits looking for donors. Says Wealth-X's Michael Phillips, people at this level of wealth often make their own decisions on investments and donations.
Back to Top
Wilbur Ross
Secretary of Commerce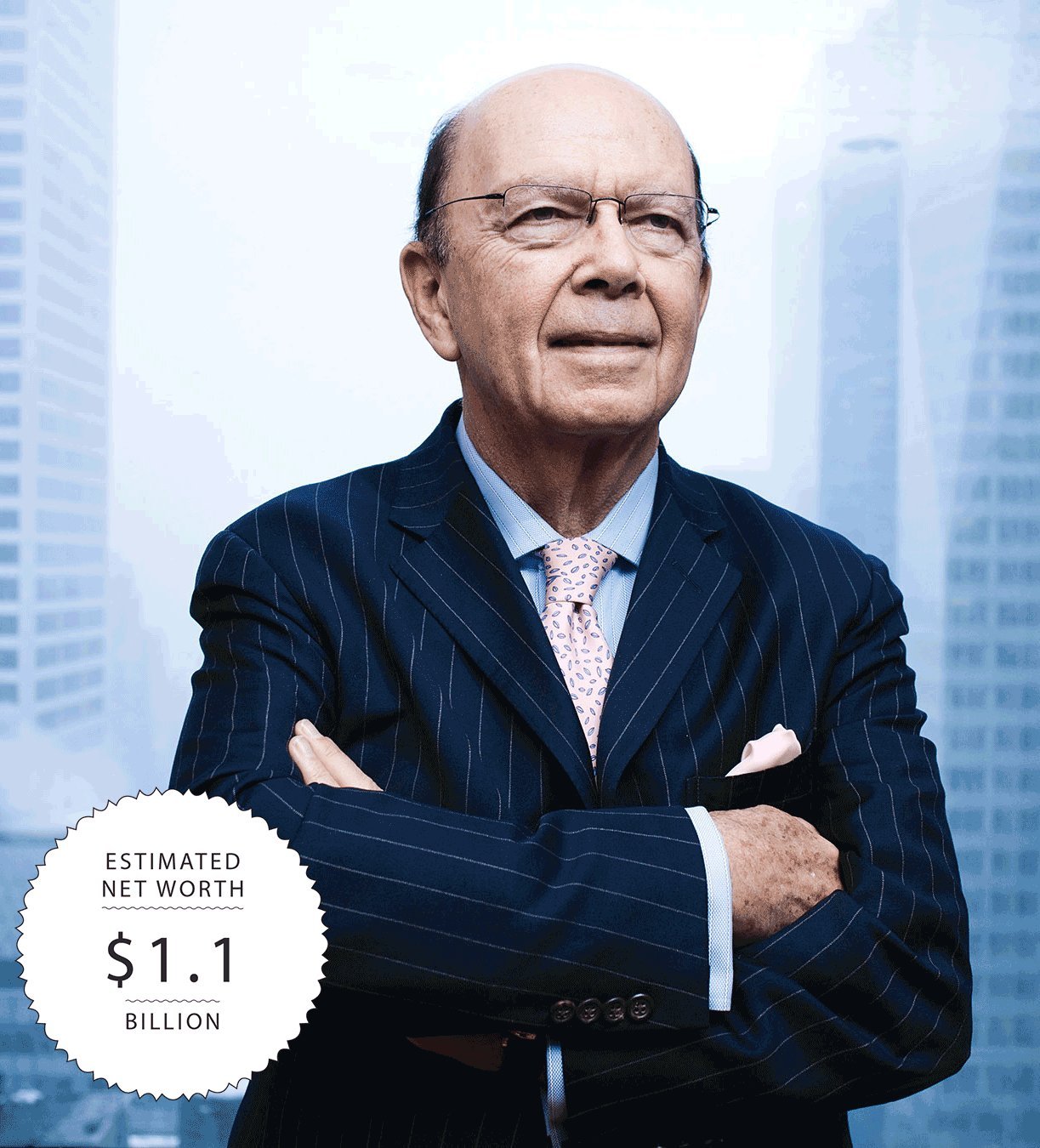 How he got it: Invested in failed companies in industries such as textiles and steel, then flipped them for profit.
Where he lives: With his wife, Hilary, in a seven-bedroom, 10,300-square-foot estate in Massachusetts Avenue Heights, valued at $10 million.
His politics: Was Trump's economic adviser during his presidential campaign and is now a major player in the trade war with China. Had been politically active long before his current role, serving under Bill Clinton on the US-Russia Investment Fund in the 1990s. He was previously a registered Democrat.
How he's like us: In college, had aspirations of being a writer. Decided to pursue a career on Wall Street after getting writer's block in a fiction class.
How he's not: His art collection is worth more than $100 million.
Whiff of scandal: In 2017, the New York Times reported that Ross had business ties to Vladimir Putin's inner circle. In 2018, the Office of Government Ethics found that Ross had "created the potential for a serious criminal violation" by failing to fully disclose his investments, a charge he admitted to.
Causes: Besides both Democratic and Republican candidates, he has donated millions to Yale, his alma mater.
This article appears in the March 2019 issue of Washingtonian.