Meet the co-founders of the nation's largest luxury beauty retailer—Bluemercury. We asked husband and wife duo Marla and Barry Beck a series of 20 questions to get a glimpse inside their creative and entrepreneurial minds. From their favorite beauty products to why they chose Georgetown as their first storefront location, check out their full interview below.
1. How did you start Bluemercury?
Marla Beck: [While I was] in graduate school, Jeff Bezos gave a talk explaining e-commerce and how he was going to change the world by selling books online—this was before Amazon went public. He was an amazing visionary and I was completely intrigued. Growing up, I was always a beauty junkie and learned everything I could about beauty products. I knew there had to be a better way to shop for beauty and wanted to create the friendly, neighborhood store where staff were trained in all brands and clients could touch and feel products. After school, I went into private equity investing and met Barry. He was a great entrepreneur and kept saying, "Why are you working for someone else? You should start your own company." Barry and I ended up joining together to launch Bluemercury as one of the first beauty e-commerce retailers. [Shortly after that] we decided to open our first location in Georgetown by acquiring a small boutique. So, in 1999 we had an e-commerce site and one free standing beauty store. And now we're at almost 200 locations!
2. Why did you choose Georgetown for your first location?
Barry Beck: In 1999, I was living in Washington, D.C. and walking on M Street in Georgetown with Marla when we discovered an independent beauty boutique that carried a couple of interesting cosmetics brands. Back then, you could only buy cosmetics at department stores or drugstores. This was my big "ah-ha moment." I loved the idea of a national beauty chain so much that I bought that store, renamed it Bluemercury, and the rest—as they say—is history.
3. What are three words to describe Bluemercury?
Marla Beck: Honest, expert advice.
4.How do you balance work and family life?
Barry Beck: I define my work and family life success through the ability to understand the difference between joy and happiness. Happiness is a fleeting sensation, but joy is long lasting and enduring. Happiness, for me, comes from each new achievement however, true joy has come from building an incredibly dynamic company and fun loving family with my wife, Marla.
5. What's one beauty trend you wish would make a comeback?
Marla Beck: The 80's trend of glitter is making a comeback with new weightless, micro-glitter formulations. To celebrate our 20th anniversary, Bluemercury partnered with Hourglass to launch two new, exclusive shades of their best-selling Scattered Light Glitter Eyeshadow.  We also have a limited edition cheek powder that I created for Lune+Aster, the RealGlow Highlighter.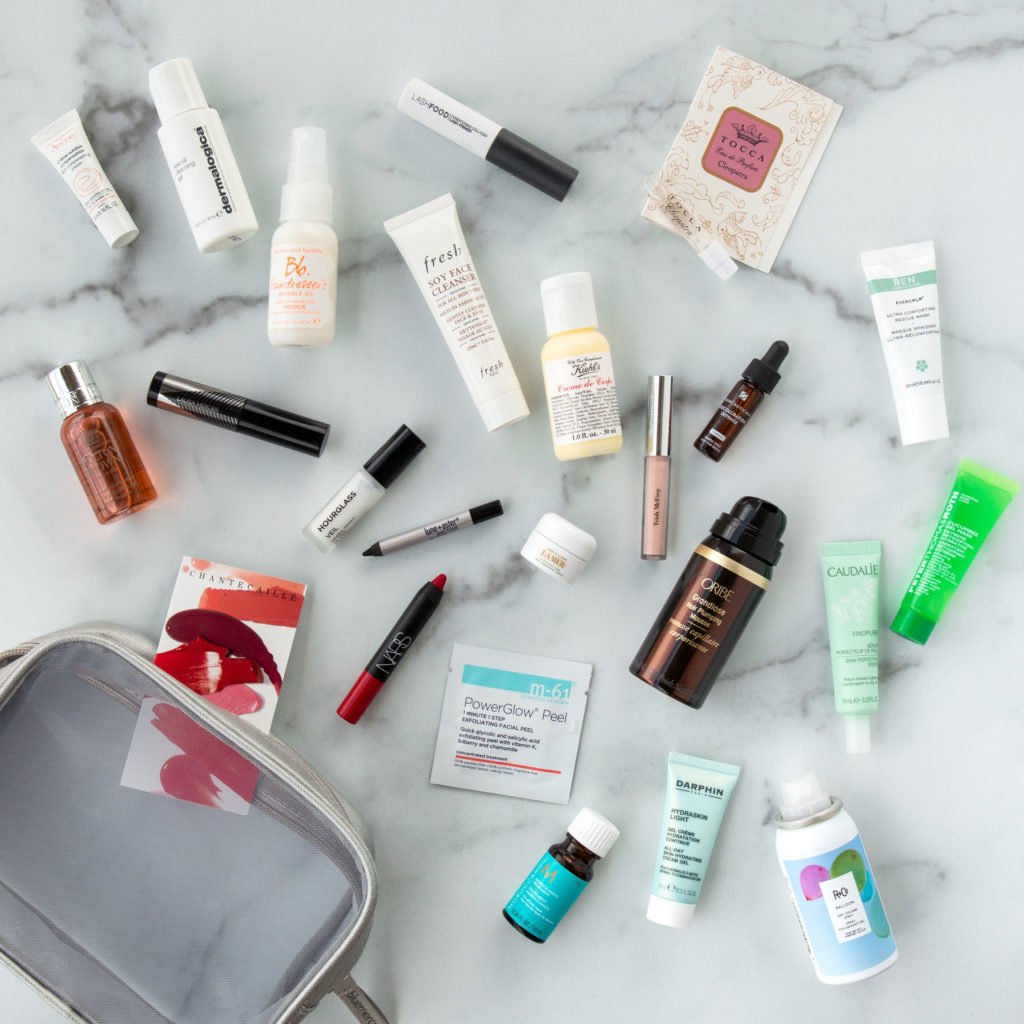 6. What's one beauty trend you wish would go out of style?
Marla Beck: Tanning in the sun! We need a new campaign about the effects of sun damage for today's youth. There are amazing clean and easy-to-use self-tanning formulas and sheer, lightweight SPFs in the market today.
7. What's Bluemercury's biggest strength?
Barry Beck: Our people. Our beauty experts are the most knowledgeable in the industry and I always tell our teams, I don't know exactly which beauty products we will be selling in the next 5 years, but I know we will be the best in the world at giving beauty advice.
8.Where do you see the beauty industry going in the next 10 to 15 years?
Marla Beck: Sustainability is finally receiving the attention it deserves. I expect to see this be a driving force behind packaging and new innovations in the coming years. A major shift has also been to clean beauty, which we saw when we launched our own vegan skincare brand M-61 in 2012 and our vegan cosmetics line Lune+Aster in 2015. At Bluemercury, we continue to grow our conscious beauty segment with new clean brands Kjaer Weis, Kosas, and Heretic Parfum.
9. What's your favorite Metro stop?
Barry Beck: Our favorite Metro stop is Bethesda on the red line. It's less than a mile walk from our home and we dream of jumping on the Metro heading to the airport, backpacks in tow, for an unplanned romantic getaway. No car necessary.
10. What's the best beauty advice you've ever given?
Marla Beck: Glowing skin is what everyone wants. Over my 20 years at Bluemercury, I've been experimenting and mixing products in the quest for the perfect glow. The best cocktail is glycolic acid and vitamin C. And periodically a little Vitamin A. I use our M-61 PowerGlow Peel, followed by a M-61 Vitablast C Serum Pad every single day to achieve the ultimate glow.
11. What's your favorite book?
Marla Beck: Every morning, I spend five minutes reading and reflecting on a nugget of wisdom from someone I respect and admire. One of my [favorites] is Ryan Holiday's The Daily Stoic.
Barry Beck: My all-time favorite book is Grinding It Out: The Making of McDonald's by Ray Kroc, the story of an irrepressible enthusiast who will fascinate and inspire you.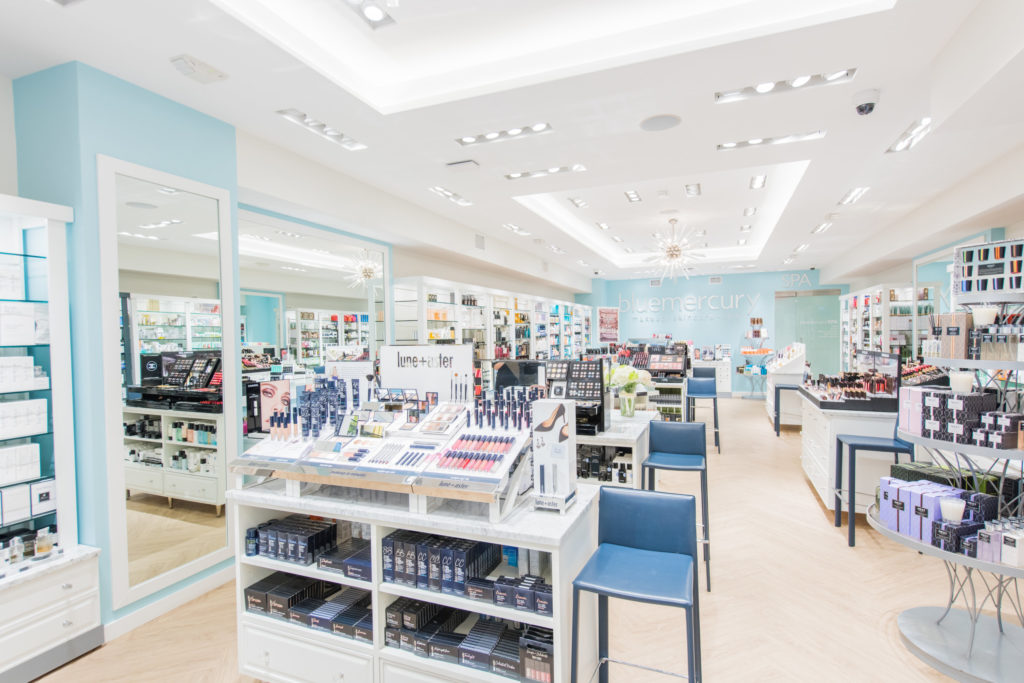 12. What's one piece of professional advice for someone who is just starting out?
Barry Beck: There's only one boss and whether that person is a rank and file employee or at the helm of a Fortune 500 company, the boss remains the same—the customer. It's the customer who decides whether a business is going to succeed or fail. Everything I do at Bluemercury has our client in mind and I am always on the relentless pursuit of client satisfaction.
Marla Beck: The best advice I have received came from a college professor of mine. He said, "You have to be an expert at something." Be an expert at something and people will recognize you for that skill set over time. I apply this to almost everything that I do. At Bluemercury, our mission is to be the expert at giving beauty advice. Personally, I focus on being an expert at leadership, entrepreneurship, and being a great mom and wife.
13 What do you like to do for fun when you're not working?
Barry Beck: On the weekends, we love to go to Gravelly Point on the Potomac River, next to Reagan National airport. We kick a soccer ball while admiring the wonderment of planes gliding overhead. My son, a budding engineer, talks aerodynamics while my two daughters focus on their soccer passion.
14. What's your go-to fragrance?
Marla Beck: Acqua di Parma Colonia EDP.  I have worn this bright, citrus fragrance for over 20 years. Created in the early 20th century, the elegant blend of bergamot and Bulgarian rose is timeless.
15. How would you describe your fashion style?
Marla Beck: I love a good uniform! You will often find me in a black tailored pants, paired with a black blouse and black ankle boots. Otherwise, I go for a "Claire Underwood" style sculpted dress.
16. What's your favorite restaurant in the DMV area?
Barry Beck: That's easy— my favorite breakfast spot is The Seasons Restaurant at the Four Seasons Hotel in Georgetown. It's the true power spot where the players go. For lunch, I head to Cafe Milano for their exceptional service and heavenly Branzino, which is elegantly deboned tableside.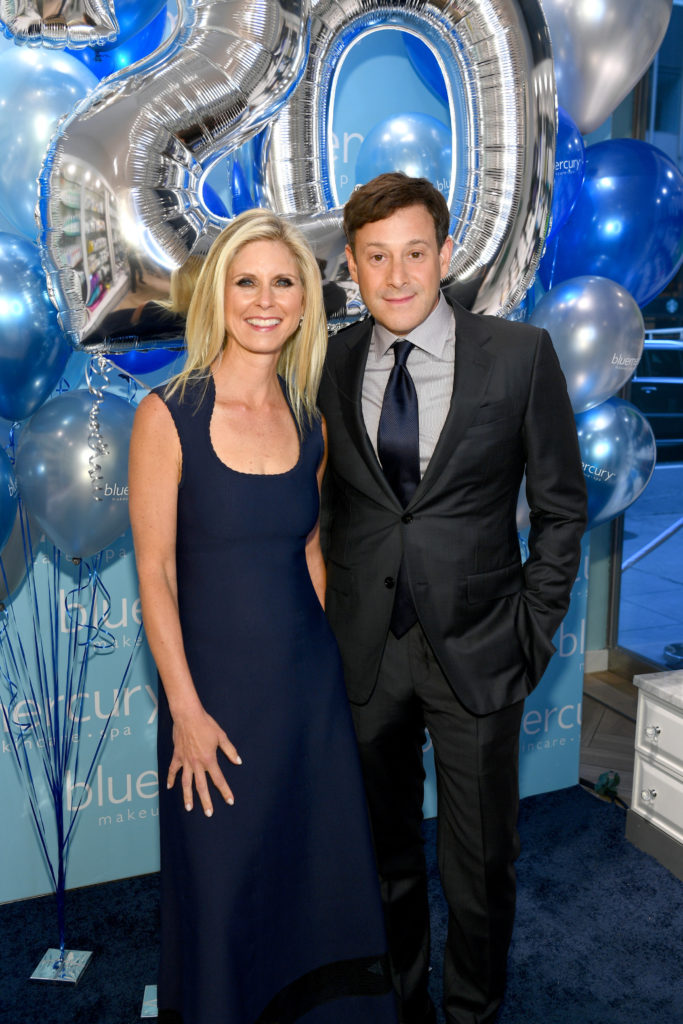 17. What projects are you currently working on?
Marla Beck:  In my role as CEO and Chief Innovator, I'm always looking for new ways Bluemercury can disrupt the retail and the beauty industry. I'm also hyper focused on developing new products for our brands M-61 Skincare and Lune+Aster Cosmetics. This month, I'm excited to launch our first customer loyalty program, BlueRewards! In line with our mission to be the best at giving beauty advice, the program will provide our clients with exclusive access to events, new launches, and new services. We can't wait to take it nationwide!
Barry Beck: The bigger Bluemercury gets, the smaller I have to think. As we expand our nationwide fleet of nearly 200 stores, I keep a laser focus on our hometown of Washington, D.C., where it all started. I have been investing in the look and feel of some our first stores including Georgetown, DuPont Circle and Bethesda, while continuing the hunt for new Washington area locations.
 18. What's one thing you want your kids to learn from you?
Marla Beck: To never be afraid to try something new! We have a family motto: "If it feels terrifying, you should pursue it." We always talk about this with our kids — what does the feeling of being terrified mean? That discomfort just means you're embarking on something new and that you're learning and growing.
19. Where's your favorite vacation spot?
Marla Beck: Any international trip that has a UNESCO site. It is a family tradition to travel to a different UNESCO sites each year. We want our kids to be global citizens, and travel is one aspect of this. Last year, we traveled to Fez in Morocco and have previously traveled to Luang Prabang, Laos, and Angkor Wat in Cambodia.
 20. What beauty product can you not live without and why?
Barry Beck: M-61 PowerGlow Peel. I always have one in my wallet.
Marla Beck:  Lune+Aster CC Cream! I formulated the multi-purpose CC cream to cover imperfections, hydrate and even skin tone, while protecting against harmful UVA and UVB rays with SPF 50. I wear it every day with our Moonrise Bronzing duo, too.