They're creating more opportunities for women in tech, putting millions of dollars into emerging companies in the Mid-Atlantic, overseeing new federal agencies guarding the nation's cybernetworks, building robotic fighter jets, renting scooters by the hour, and launching satellites. They are the new members of Washingtonian's Tech Titans list.
The list is a roundup of the most influential, innovative, and interesting people in Washington's rapidly growing high-tech community. For 2019, as in prior years, Washingtonian reached out to many players in local tech—including a good number who had previously been named as Tech Titans—and asked for recommendations of those who should join the ranks. That led us to people such as Jim Manzi and Ned Brody, partners at Foundry.ai. Their company makes software that uses artificial intelligence to help executives spot market trends. The nominations also led us to Kristin Robertson, the new head of Boeing's Autonomous Systems Division—which makes those aforementioned robotic fighter jets. Past Titans also suggested Rachel Holt, the new head of Uber's New Mobility Division—she oversees Jump bikes and scooters from an office in DC.
More than 30 people became Tech Titans for the first time this year; the overall list now numbers more than 160. That's the most ever and a clear sign of tech's growing significance in our region.
---
The Entrepreneurs
Reggie Aggarwal and David Quattrone
Founder and CEO (Aggarwal) and cofounder and chief technology officer (Quattrone), Cvent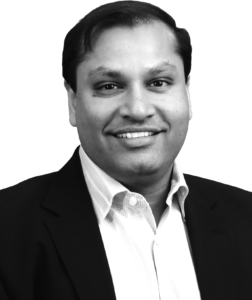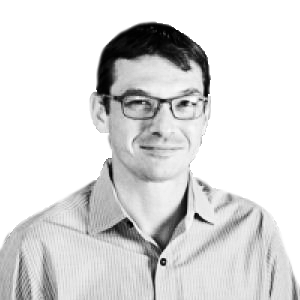 After being acquired in 2016 by Vista Equity Partners for $1.65 billion, Cvent—founded by Aggarwal in 1999—has gone on its own acquisition spree. It's Quattrone's job to blend Cvent's technology with that of the multiple app developers the company has purchased. He'll have help. Cvent now employs 4,200 people, about a third of whom work in Tysons.
Brian Ballard, Jeff Jenkins, and Chris Hoyt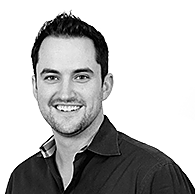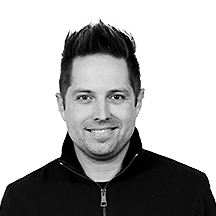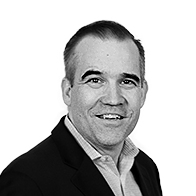 The company placed its augmented-reality software platform called Skylight onto Android and iOS smartphones for the first time this year. The platform runs on smart glasses and other wearable devices to give workers instant, viewable access to data—such as easily searchable, digital technical manuals—that can boost their productivity. Boeing, Coca-Cola, and GE are among the big-name customers.
Zvi Band and Tony Cappaert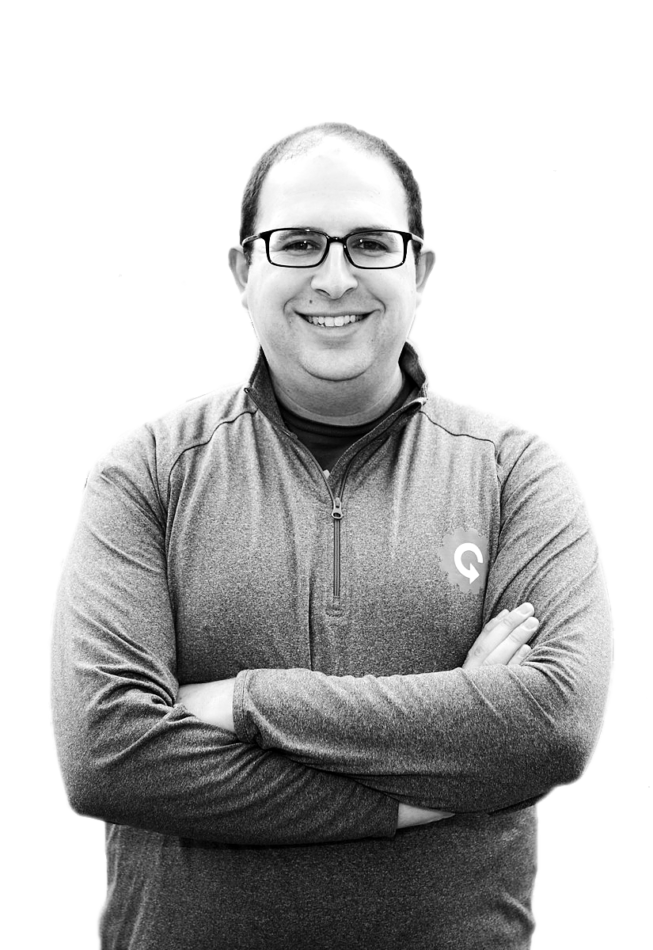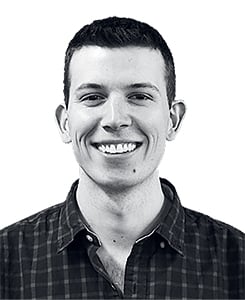 Contactually, which makes customer-relationship-management software for real-estate professionals, was bought (for an undisclosed amount) by the giant real-estate firm Compass earlier this year. But Band, Cappaert, and the rest of the Contactually team all remained onboard. Band, a founder of DC Tech Meetup, is a general manager and Cappaert is senior director of strategic growth for Compass. Band said recently that the Contactually team is expanding and hiring new engineers locally.
Sid Banerjee and Mark Bishof
Founder, executive vice chairman, and chief strategy officer (Banerjee) and CEO (Bishof), Clarabridge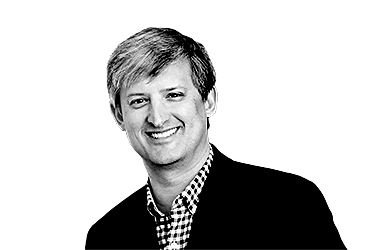 This artificial-intelligence firm analyzes customer interactions to help boost customer service at major companies. Banerjee, one of the founding employees at MicroStrategy, started Clarabridge in 2006 and brought Bishof on a decade later. The company's clients include Adobe, Bank of America, and Wayfair.
Sanju Bansal, Aneesh Chopra, and Dan Ross
Chairman of the board (Bansal), president (Chopra), and CEO (Ross), CareJourney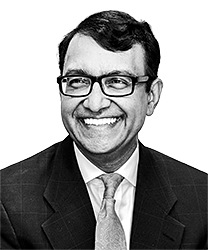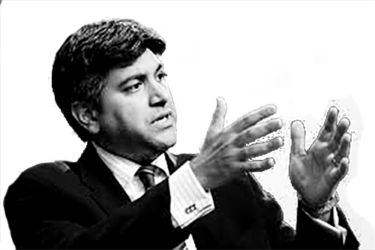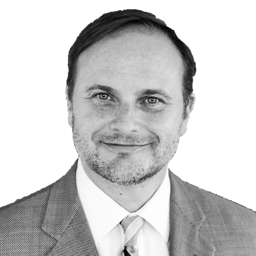 In 2014, Bansal, a former executive vice president at MicroStrategy, joined this firm founded by Ross and Chopra, who in 2009 became the first federal-level chief technology officer. CareJourney mines public and private databases for information that can help health-care firms and other companies make more informed strategic decisions.
Adam Branch and Michelle Samad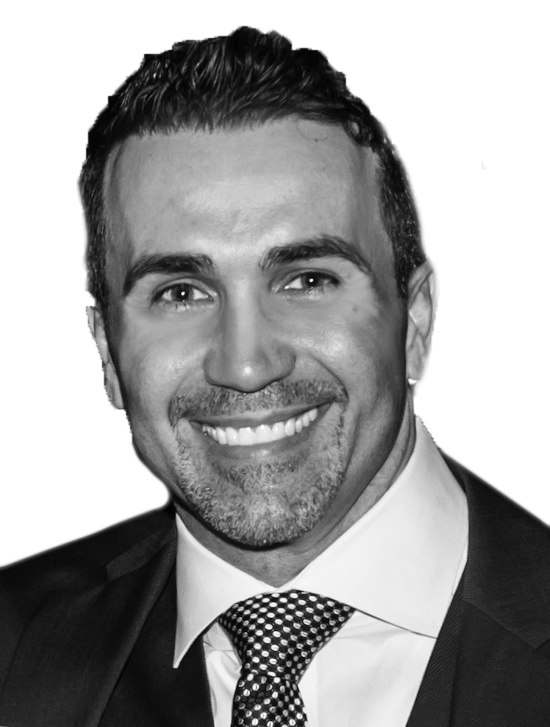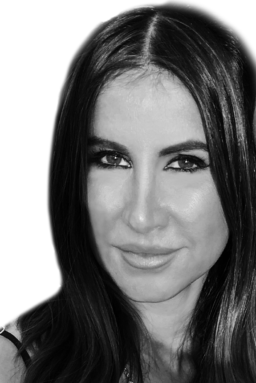 Earlier this year, when this 15-year-old IT-services firm looked at moving its headquarters to Georgia to accommodate a big expansion, the state of Virginia stepped in with incentives to keep it in Crystal City, albeit in bigger, better digs. The $100-million revenue company will get a $450,000 grant from the Commonwealth Opportunity Fund, and it has pledged, after it fully relocates to a larger space, to create 128 local jobs this year and 1,000 here over the next three years. That would vastly expand the current staff of 500 at a firm founded by two Georgetown grads.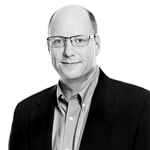 Randy Brouckman
This Herndon company has been expanding its global footprint in recent months. It has opened new "edge" data centers—facilities that either fill in gaps in internet connectivity or boost signal service in high-traffic areas—in Warsaw and Munich. Those joins edge centers opened in 2018 in a host of North American and South American cities, including Miami, Atlanta, Toronto, and Buenos Aires.
Richard D. Calder Jr.
This McLean company, which offers cloud networking services to multinational firms, has been growing bigger through acquisition and has seen its revenues soar—up by 86 percent from summer 2018 to summer 2019. But its stock has still cascaded down as the market reacted negatively to GTT's $2.3-billion cash buyout last year of the European cloud networker Interoute. Some investors have sued. That has made the job harder for Calder, who was once the cofounder of GO Communications, an early wireless company.
Matt Calkins
Founder and CEO, Appian
This year, just as Appian was moving into a new Tysons headquarters, Calkins joined Kylie Jenner as one of Forbes's newest billionaires. He's a MicroStrategy alum and a World Boardgaming Championship contestant who owns just less than half of Appian, a software-development firm that Calkins took public in 2017.
Timothy Chi
In 2007, Chi—a cofounder of Blackboard—launched WeddingWire, an online marketplace that pairs grooms- and brides-to-be with wedding vendors. Late last year, his company merged with the Knot, which offered similar services. Now the combined companies, run by Chi, boast 13 million unique viewers each month.
Zia Chishti
CEO, founder, and chairman of the board, Afiniti
Afiniti closed on a $130-million round of funding in October. The company, which uses artificial intelligence to improve customer service—typically at call centers—is backed by Fred Ryan, publisher and CEO of the Washington Post, as well as former Verizon CEO Ivan Seidenberg. Chishti says the current funding round gives his company a valuation of $1.6 billion, which would make this the third firm, along with Align Technology, that he has taken to a billion-dollar-plus valuation.
Jason Crabtree and Andrew Sellers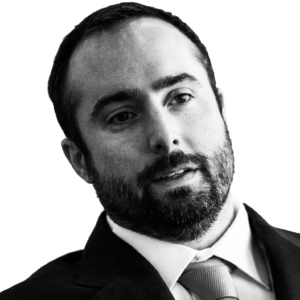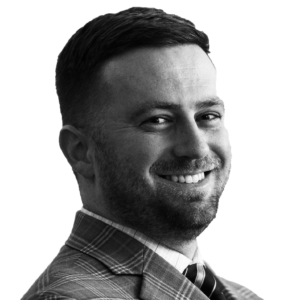 After completing a huge, $79-million funding round this July, this five-year-old company changed its name from Fractal Industries to Qomplx and promised to boost its staff well above the 100 people now at work in Reston. Qomplx offers software tools that bring multiple sources of data together in one place so leaders can get a simplified overview of what's going on in their organization. Crabtree and Sellers are both veterans—Crabtree is a West Point grad who was a combat rifle-platoon leader in Afghanistan, Sellers an Air Force Academy valedictorian who served in the Iraq war.
Tom Davidson
Cofounder and CEO, EverFi
EverFi has already cemented its place as one of the hottest education-tech startups in the country, with its online-education course offerings backed by cash from the Rise Fund, which includes U2's Bono. This year, EverFi has moved more aggressively into classes that have a socially responsible bent—for example, alcohol-abuse prevention, STEM career readiness, and workplace conduct.
Ted Davies
A consortium of investor groups called ClearSky acquired Altamira in July. Terms weren't disclosed, but Davies, who came to Altamira after being president of Unisys Federal Systems, is staying on along with other top managers. The company is a contractor that provides a variety of technology, including information technology and communications systems, to the Department of Defense and US intelligence agencies.
Brandon Torres Declet
Cofounder and CEO, Measure
Declet, a former member of the FAA's Drone Regulation Task Force, founded Measure along with Robert Wolf, the former CEO of UBS America. The company offers a suite of services for commercial drones, including analyzing data collected by drones and piloting drones for companies that use them to inspect construction sites or farmland. The company is in Chinatown and has expanded quickly under Declet's leadership. Some 200 companies around the world are using its services, which include a new version of its "Ground Control" software.
Tripp Donnelly
Founder, REQ
When Donnelly founded his company in 2008, it was one of the first to offer online "reputation management" services. Companies and celebrities hired the firm to better control search results for their own names or for brand names. Since then, the company has expanded to offer its own brand-strategy and advertising services, mostly for tech firms. This year, REQ, which says it has been profitable each year it has been in existence, also acquired SpeakerBox, a DC public-relations firm, led by Elizabeth Shea and Lisa Throckmorton, whose clients are fast-growing technology companies.
Donald Graham
Of course a company controlled by a member of the family that once owned the Washington Post would have media holdings including Slate and Foreign Policy, but Graham's company also owns the cybersecurity-education outfit CyberVista and the digital-marketing firm SocialCode.
Blake Hall
Founder and CEO, ID.me
More than 10 million people now use ID.me's services. But you have to figure it meant something special to Hall to have landed a contract with the Department of Veterans Affairs. Hall is an Army veteran who served in a combat unit in Iraq. Now, the VA is using ID.me's technology to let veterans prove their identity and obtain their benefits virtually—bypassing the need to go to a VA facility with driver's license in hand.
Ximena Hartsock and Jeb Ory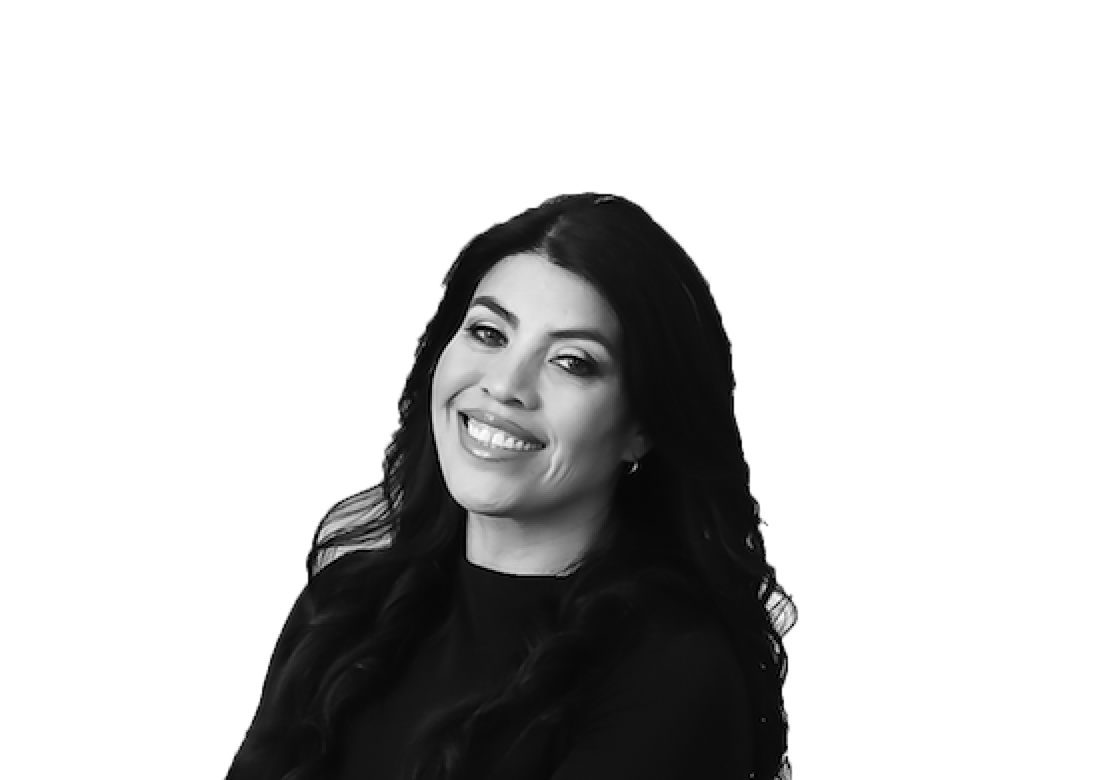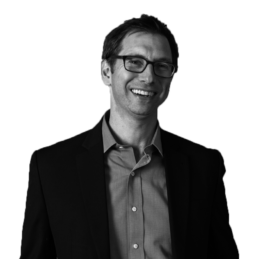 The seven-year-old company builds technology that nonprofits, trade associations, and companies use when they engage in advocacy and public-policy campaigns. The outdoor clothing maker Patagonia is one client—in one example, it used the technology for a campaign that offered people an email form to send to lawmakers stating that "there is no room for climate deniers" in positions of power. Phone2Action's stock was acquired in May by Frontier Capital in what the Phone2Action calls a strategic investment that will fuel future growth.
John Hendricks
Everyone, it seems, is going to own a streaming network soon. But not everyone will have $140 million in seed money to get their content online. Hendricks, who founded Discovery Communications, does. Silver Spring–based CuriosityStream, which he began in 2015, will offer streaming subscriptions starting at $3 a month and promise more than 2,000 shows and documentaries focused on history, science, nature, and technology. Some will be original content.
Tim Hwang, Gerald Yao, and Josh Resnik
Cofounders (Hwang and Yao) and chief content officer (Resnik), FiscalNote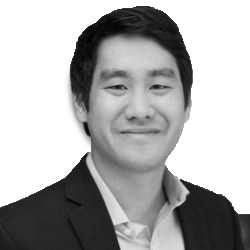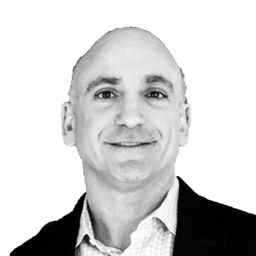 FiscalNote is one of the top players in legal analytics, offering data that helps customers track and predict the potential impact of new regulations and legislation. Last year, the company also acquired CQ Roll Call from the Economist Group. This year, Hwang and Yao brought on Resnik, a former Gannett executive, and charged him with redefining the company's "content production, distribution, and monetization strategy" while producing "objective, nonpartisan journalism."
E. Wayne Jackson III
Sonatype, which helps distribute secure open-source software to developers, raised $80 million from investors late in 2018, and Jackson says he's aiming to take the company public in the near future. He's done that before. Jackson once led the network-security firm Sourcefire from startup to IPO to a $2.7-billion acquisition by Cisco.
Reid Jackson
CEO and president, Unison
After making several acquisitions, including snapping up FedConnect, TopVue, and the reverse-auction marketplace maker FedBid in 2017, the company once known as Compusearch Software Systems rebranded this year as Unison. The new firm says it's "the leading provider of software and insight to government agencies, program offices, and contractors." It works on procurement and supply-chain analytics for every cabinet-level agency in the federal government.
Michael Keeler
Keeler, a Georgetown University School of Foreign Service graduate, started this company after he realized there were no software apps specifically designed to manage leases. Instead, leases for everything from office buildings to heavy commercial equipment mostly were issued on paper. LeaseAccelerator's app automates the process, allowing lessors to track their assets and process renewals more easily. Last summer, the company received its biggest investment since its initial funding round in 2015—$30 million from the venture-capital firm Insight Partners. This summer, it leveraged that capital to fund further expansion.
Robert M. Lee, Justin Cavinee, and Jon Lavender
CEO (Lee), chief data scientist (Cavinee), and CTO (Lavender), Dragos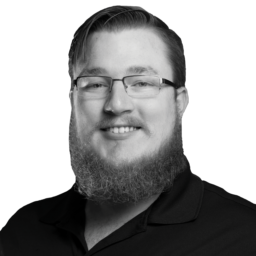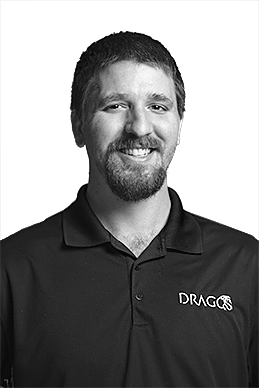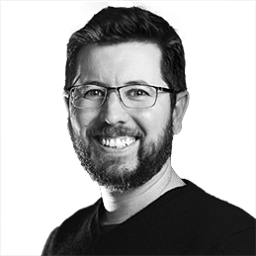 Even before Dragos raised a reported $37 million in a funding round in late 2018, the Hanover, Maryland, company had made a name for itself. Its three founders once worked as cybersecurity experts within the US intelligence community, and Lee has been called to testify before congressional panels on security risks to US infrastructure ever since the company's 2017 founding. And earlier this year, Dragos discovered and reported on the activities of a new hacking group that appears to be targeting oil and gas companies in Africa and the Middle East.
Jim Manzi and Ned Brody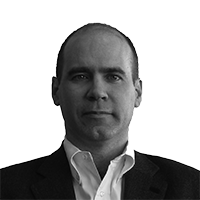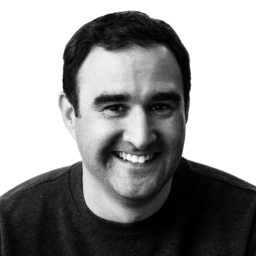 Foundry.ai makes software that uses artificial intelligence to help executives spot market trends and make key decisions. So in a sense, Manzi and Brody, backed by a $67-million investment fund dedicated solely to their company, are making robotic junior executives.
Tobin Moore and Adam Vitarello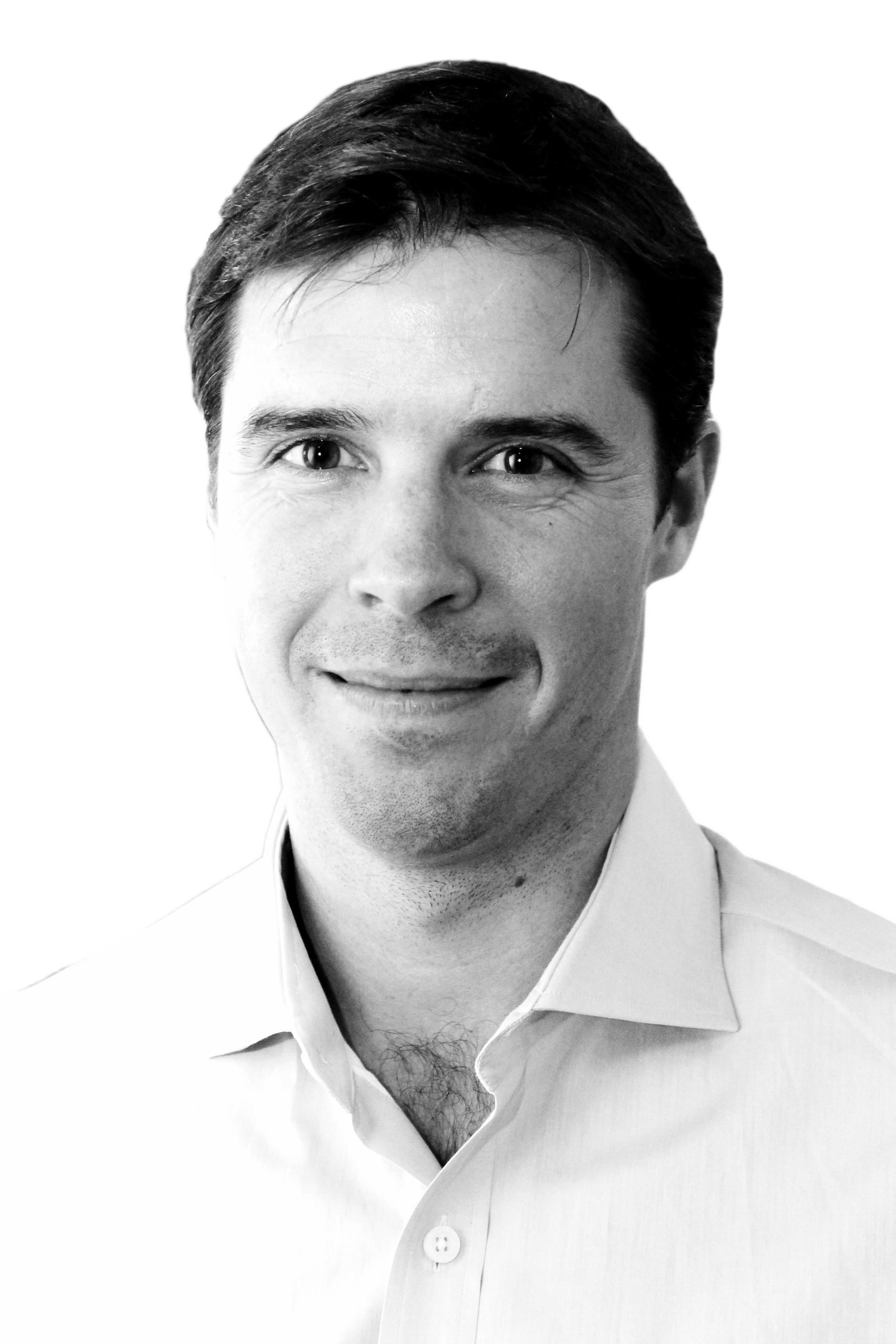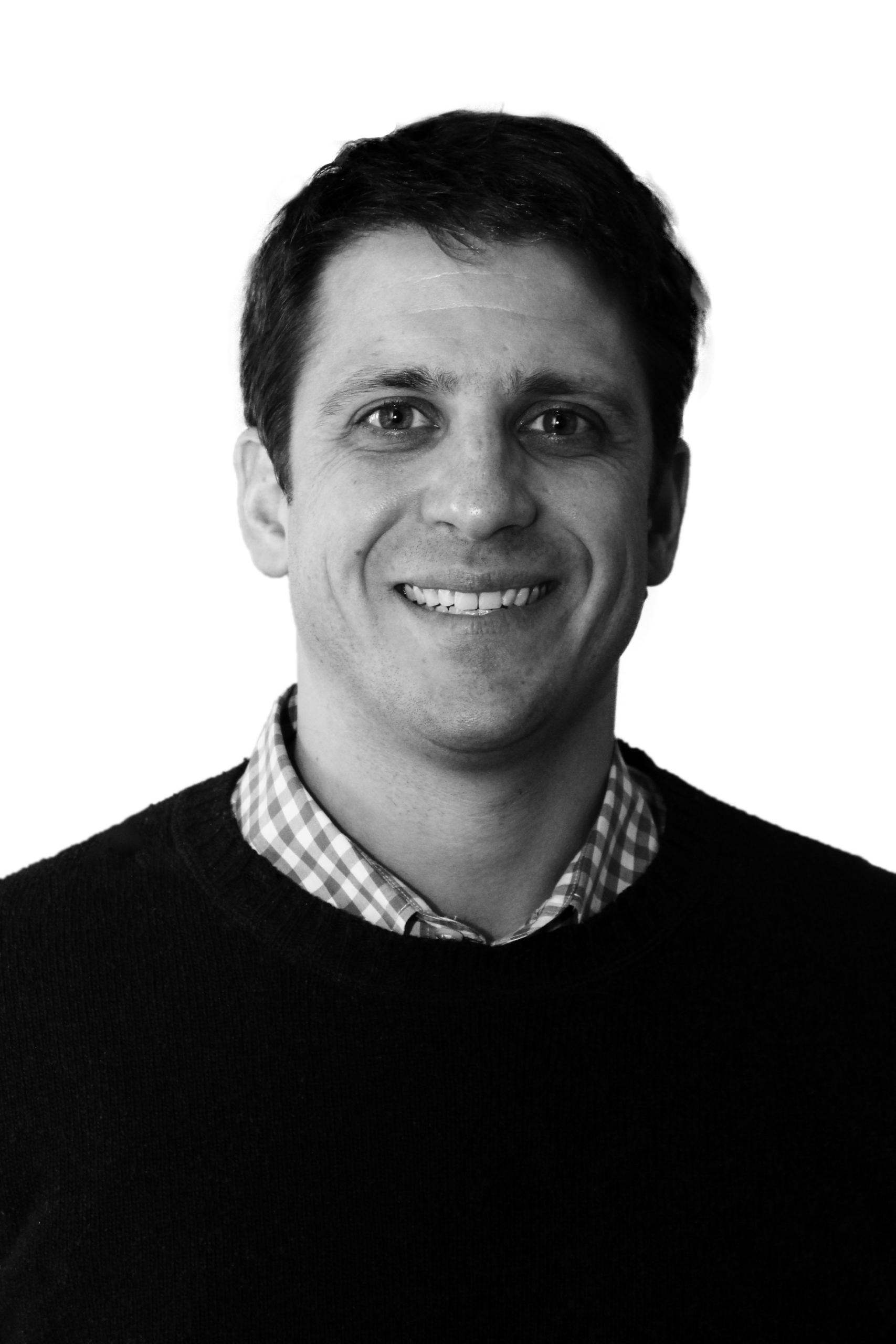 Optoro cashed in another investment round worth $75 million last year, bringing the total invested in the company to a reported $244 million. Not bad at all. But the firm's founders, a couple of thirtysomething St. Albans grads, say their goal is bigger. They want to use the seed funds to build a billion-dollar business out of Optoro's software platform. It gives retailers a way to make money off of the millions of things retail customers either didn't buy or did buy but later returned.
Laura Graham O'Shaughnessy
The company, which markets "audience-intelligence software" to major brands—including Heineken, Michael Kors, Sephora, and Chipotle—helping them better identify, understand, and target customers on digital media and marketplaces, must be doing something right. Its revenues were up by 6 percent in the first half of 2019, although it's still operating at a loss.
Bill Pardue and Beverly Parker
CEO and cofounder (Pardue) and executive vice president and cofounder (Parker), Athenium Analytics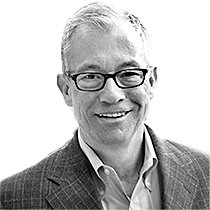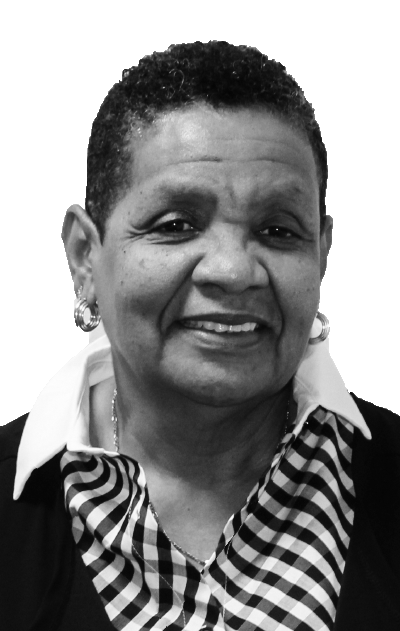 This seven-year-old DC firm—a provider of weather and predictive-risk software to insurance companies—rolled out the first comprehensive weather risk-management dashboard tailored for the construction industry earlier this year. It promises to help construction companies better schedule workers and big equipment, and that could keep investor cash flowing into Athenium.
Carolyn Parent
CEO and president, LiveSafe
Rosslyn's LiveSafe got $11 million in new funding late last year and now says it has more than 300 customers across the country. LiveSafe's mobile technology can alert first responders and individuals to life-threatening situations and help people share their locations in such a situation. It's in use at dozens of companies, at academic institutions, and at some major sports stadiums, including Capital One Arena and Levi's Stadium in Santa Clara.
Erik Rapprich
Rapprich, a former cofounder of Citizinvestor and web director at the Republican Governors Association, has been a chief creative force at Engage since 2011. The firm cut its teeth creating highly targeted marketing, advertising, and social-media campaigns for conservative political groups, causes, and candidates. That could mean more business in the coming election year. But although Engage still works with the National Republican Senatorial Committee, it has now expanded the business to reach across and beyond the political spectrum, assisting groups of different stripes with web development, marketing, advertising, and social-media campaigns.
Andrew Rosen
Late in 2018, Insight Venture Partners acquired Interfolio for a reported $110 million. But Interfolio, which makes software that steers applicants and faculty committees through the higher-education hiring process, is continuing to operate in Washington and is still led by Rosen, an alumnus of two of Washington's best-known tech firms—Blackboard and MicroStrategy. Rosen took over as Interfolio CEO in 2015 from founder and now president Steve Goldenberg.
Mike Salvino
Salvino took over in September from Mike Lawrie, who had been the Tysons company's CEO since it was founded in 2017 through a merger of Hewlett Packard Enterprise and CSC. His task won't be easy. The IT-services company faced two wrongful-termination suits in 2019, including one former top executive who wanted $14.3 million in damages, and it has cut its workforce and closed data centers in the wake of disappointing financial results. The stock price has also cascaded. Salvino, though, has plenty of experience guiding big firms to success. As group chief executive of Accenture Operations from 2009 to 2016, he oversaw 100,000 employees and his unit posted 20-percent growth in his final year on the job.
Steve Trundle
Two things have slowed growth somewhat at this hot publicly traded firm that was spun off from MicroStrategy in 2000. One: President Trump's trade war with China. The company said earlier this year that tariffs have had a modest impact on its revenues and that it's watching the impact higher prices on hardware from China could have on its bottom line. Two: a $28-million class-action settlement in a case alleging that Alarm.com placed calls to consumers' cell phones without prior consent. Still, among the 8 million homes and businesses with smart security systems in this country, some 6 million are Alarm.com subscribers, and growth is expected to continue.
Susan Tynan
Tynan's business—which offers quick custom framing online at cut-rate prices—has taken off with investors so quickly that it's expanding into brick-and-mortar retail. The company opened two stores this year, one in Bethesda and another in downtown DC. If all goes well, those will be the first of many for a business that has $82 million in funding
Guy Wolcott and John Mazur
Founder (Wolcott) and CEO (Mazur), Homesnap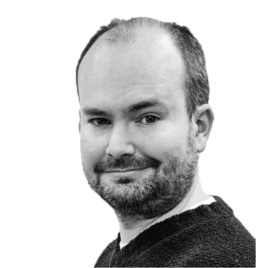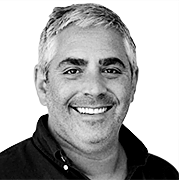 The local venture-capital fund Updata Partners put $14 million into Homesnap last year, betting on its technology for connecting real-estate brokers and homebuyers with instantly updated home listings. Homesnap, which Mazur joined in 2017, has raised more than $30 million total. In March, it rolled out Homesnap Stories, a feature akin to Instagram Stories, in which real-estate agents can quickly create short videos about homes listed for sale.
---
Back to Top
The Government
David Cicilline
Cicilline, chairman of the House Judiciary Subcommittee on Antitrust, could be trouble for some of the biggest names in tech. The Democrat from Rhode Island was tapped to lead a bipartisan investigation into the tech industry in June. The probe is intended to find out if big internet companies are stifling competition with smaller rivals. It will also explore new legislation that could create a more competitive online world. The investigation isn't specifically targeted at any companies, but in July Cicilline's subcommittee called on officials from Amazon, Facebook, and Google to testify. He later criticized those executives for being evasive.
Catherine Cotell
Startups wanting to bid for the dollars this agency spends on cutting-edge intelligence research-and-development projects have had to deal with three directors since the fall of 2018. Former director Jason Matheny left to head the new Center for Security and Emerging Technology at Georgetown University and was replaced in September 2018 by Stacey Dixon. She served just nine months before taking over the National Geospatial-Intelligence Agency. That leaves Cotell, a longtime government researcher, temporarily in charge.
Matt Cutts
USDS was created during the Obama administration and was once known as "the White House startup." It focuses on, among other things, making the websites of federal agencies more functional. That includes streamlining the tangled and controversial process for immigration documentation. Cutts, who was employee No. 71 at Google, took over as acting director in 2017 and has said he only planned to be with USDS for a few months. But in October 2018 he accepted a two-year appointment that slashed "acting" from his title. Watch for USDS to become a campaign issue in 2020. Senator Kamala Harris is backing a bill that would triple the service's funding within eight years and expand its offerings to state and local governments.
Mike Doyle
Remember net neutrality? Doyle does. After the Trump administration rolled back Obama-era neutrality regulations, Doyle, a former Republican turned Democrat from Pennsylvania, sponsored the Save the Internet Act, which seeks to restore the Obama rules. The legislation passed the House in April along partisan lines. In spite of Doyle's efforts, though, it has gone nowhere in the Republican-controlled Senate.
Kelvin Droegemeier
President Trump had gone longer without a science adviser than any first-term President since at least the 1950s, until Droegemeier, a renowned meteorologist who specializes in severe-weather events, was named to this post in early 2019. He'll have a say in space policy as well as significant influence over how the federal government spends its research-and-development dollars.
Andrei Iancu
Undersecretary of Commerce for intellectual property and director, US Patent and Trademark Office
Iancu, a Romanian-born attorney who taught a patent-law class at UCLA, took over this post last year and launched a push to modernize a patent process that has become swamped by requests from tech firms. His office is developing artificial-intelligence tools to assist with patent examination—a process now handled manually by individual examiners.
Christopher C. Krebs
Krebs, a University of Virginia and George Mason grad who worked in government affairs for Microsoft, is the first director of this agency. (He was officially sworn in in June 2018.) CISA is charged with boosting cybersecurity across the federal government and coordinating security with states that oversee key elements of US infrastructure, such as the power grid.
Dawn Meyerriecks
Deputy director for science and technology, CIA
Meyerriecks's budget constraints may be good news for small tech firms looking to get in on government business. The former AOL executive, who also spent about a decade with the Defense Information Systems Agency, said earlier this year that the CIA wants to find people who "work in those seams that no one thinks are lucrative, or interesting or possible." That especially includes artificial intelligence. The CIA, which develops new tech for monitoring how other countries are monitoring the US, is engaged in about 140 different AI projects.
General Paul Nakasone
Nakasone, who commanded troops while deployed in Iraq and Afghanistan and headed the Army's Cyber Command for nearly two years before taking on one of the Department of Defense's top cybersecurity posts in the spring of 2018, has made a new push to develop cybersecurity tools within the NSA. He said earlier this year that "over the past couple years, as we did a number of different reorganizations, one of the things I think we lost was that emphasis on cybersecurity." That's why he created a Cybersecurity Directorate that officially began service on October 1 of this year.
Anne Neuberger
The brand-new directorate is scheduled to become operational on October 1 of this year. Its mission is to gather, analyze, and share cyberthreat information among government agencies and with the private sector. Neuberger comes to the post after leading the National Security Agency's work on preventing foreign interference—specifically from Russia—for the 2018 midterm elections.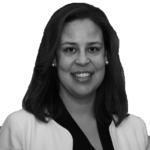 Lindsey Parker
Parker took over this role, which had been held by an interim chief for a year, in February. She's now pushing to get more of DC's data online and available to the public.
Buddy Rizer
When Google made news earlier this year by saying it will spend $1.2 billion in Loudoun County to develop two data-center sites, Rizer was the guy reporters called for comment. No wonder. He has pushed Loudoun as a worldwide technology hub, actively recruiting big companies to set up big facilities in the suburban county's wide-open spaces. Today Loudoun is often referred to as Data Center Alley, and some 70 percent of all global internet traffic flows through the area.
Grant Schneider
Federal chief information security officer, senior director for cybersecurity policy
Schneider, a former cybersecurity adviser to the Office of Management and Budget who also spent seven years as CIO for the Defense Intelligence Agency, took over this post—he'd previously been acting director—in mid-2018. All agencies in the government, and the cybersecurity contractors who serve them, will have to adapt to whatever changes Schneider's office makes to the federal cybersecurity policy.
Steven H. Walker
Walker, a 30-plus-year civil-service veteran, is a man many in tech want to know because of the money he controls. The Congressional Research Service says that DARPA, which gets about $3.4 billion a year in funding, now makes up a quarter of the entire science and technology budget at the Department of Defense. DARPA doles out much of that money through investments in high-risk high-tech with potential military applications. Last year, Walker announced it would spend more than $2 billion to develop artificial-intelligence applications that can be used across the DoD.
---
Back to Top
The Lobbyists
Meredith Attwell Baker
President and CEO, CTIA
Baker has led CTIA, the top wireless-industry trade group, since 2014, but her role has recently taken on added importance thanks to the advent of ultra-fast 5G wireless technology. The new 5G is so fast that some believe it could replace wi-fi and cable TV and will have a huge economic impact globally. Baker, an FCC commissioner during the Obama administration, has been trying to convince Congress and the FCC to help the US wireless industry get an edge on the rest of the world as 5G rolls out. Specifically, she's urging lawmakers and policymakers to make more spectrum—the highly regulated radio frequencies that power wireless chatter— commercially available.
Karan Bhatia
Vice president of government affairs and public policy, Google
Bhatia's operation—which he became head of in September—is a big one. Google spent more than $21 million in 2018 on US lobbying, far more than any other tech firm. But his problems are big, too. In a Senate hearing in July, one Republican told Bhatia that "clearly our trust and patience in your company and the behavior of your monopoly has run out."
Danielle Burr
Head of federal affairs, Uber
Even as Uber continues to push for self-driving cars, Burr, a former aide to House majority leader Kevin McCarthy who took over the company's top federal-liaison spot in January 2018, is also spending part of her time these days trying to free up the skies. She has worked with local governments in Dallas and with the aeronautics division of the California Department of Transportation on a concept called Uber Air. It sounds like science fiction, but Uber says it could have vertical takeoff-and-landing vehicles in operation by 2023 in some cities. Developing those will require creation, with local stakeholders, of multiple, small skyports that Uber Air users can ride between.
Colin Crowell and Carlos Monje Jr.
Global vice president of public policy and philanthropy (Crowell) and director of public policy and philanthropy, US and Canada (Monje), Twitter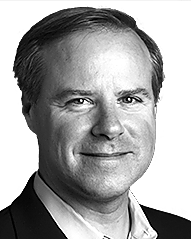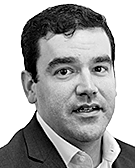 In April, Crowell—a former senior counsel at the Obama-era FCC—and Twitter CEO Jack Dorsey met with President Trump in the White House on the same day Trump tweeted that the company doesn't "treat me well as a Republican." Trump's tweet is part of an ongoing conversation between Twitter's policy shop and conservative lawmakers in Washington.
Matthew Eggers
Eggers, who represents an enormously influential lobbying group, has pushed the White House and Congress to expand cybersecurity efforts across the government. His voice may have been heard. In the last year, the Trump administration has created two new cybersecurity divisions within the Department of Homeland Security and the NSA.
Victoria Espinel
The Software Alliance advocates for companies such as Adobe, Intel, Apple, and Symantec. It has long pushed for tougher rules for data piracy, for example. Now it also faces growing calls from lawmakers for tougher privacy regulations. Because those calls are coming from both sides of the aisle, Espinel may be well positioned to field them. She worked on intellectual-property issues for the United States trade representative under President George W. Bush and on similar issues for President Obama's White House.
Jeff Greene
Vice president, global government affairs and policy, Symantec
Policymakers on the Hill and elsewhere often rely on Greene to share industry insights. This spring, he told one such group that his California security-software firm is joining the fight against fake news by developing "reputation technology" tools that can be applied to Twitter feeds or news sources.
Brian Huseman
Vice president of public policy, Amazon
Amazon has built the biggest tech-business lobbying shop in Washington over the past year, and it looks like Huseman, a former chief of staff at the FTC, is going to need every resource at his disposal. The Department of Justice, where Huseman once worked as an attorney, this year opened an antitrust probe into "whether and how market-leading online platforms have achieved market power and are engaging in practices that have reduced competition, stifled innovation, or otherwise harmed consumers."
Kevin Martin
Vice president of global public policy, Facebook
Don't envy Kevin Martin, who was chairman of the Federal Communications Commission under George W. Bush. Since his appointment to the lead Washington lobbying position at Facebook last year, he has had to deal with a $5-billion fine against his company from the Federal Trade Commission, a $100-million fine from the Securities and Exchange Commission, and presidential candidate Elizabeth Warren's calls for a breakup of the company. Still, he's getting more money to deal with Facebook's public-policy problems. In the second quarter of 2019 alone, the company spent a record $4.1 million on lobbying.
Angela McKay and Fred Humphries
Senior director of cybersecurity policy and strategy (McKay) and corporate vice president of US government affairs (Humphries), Microsoft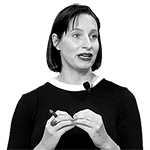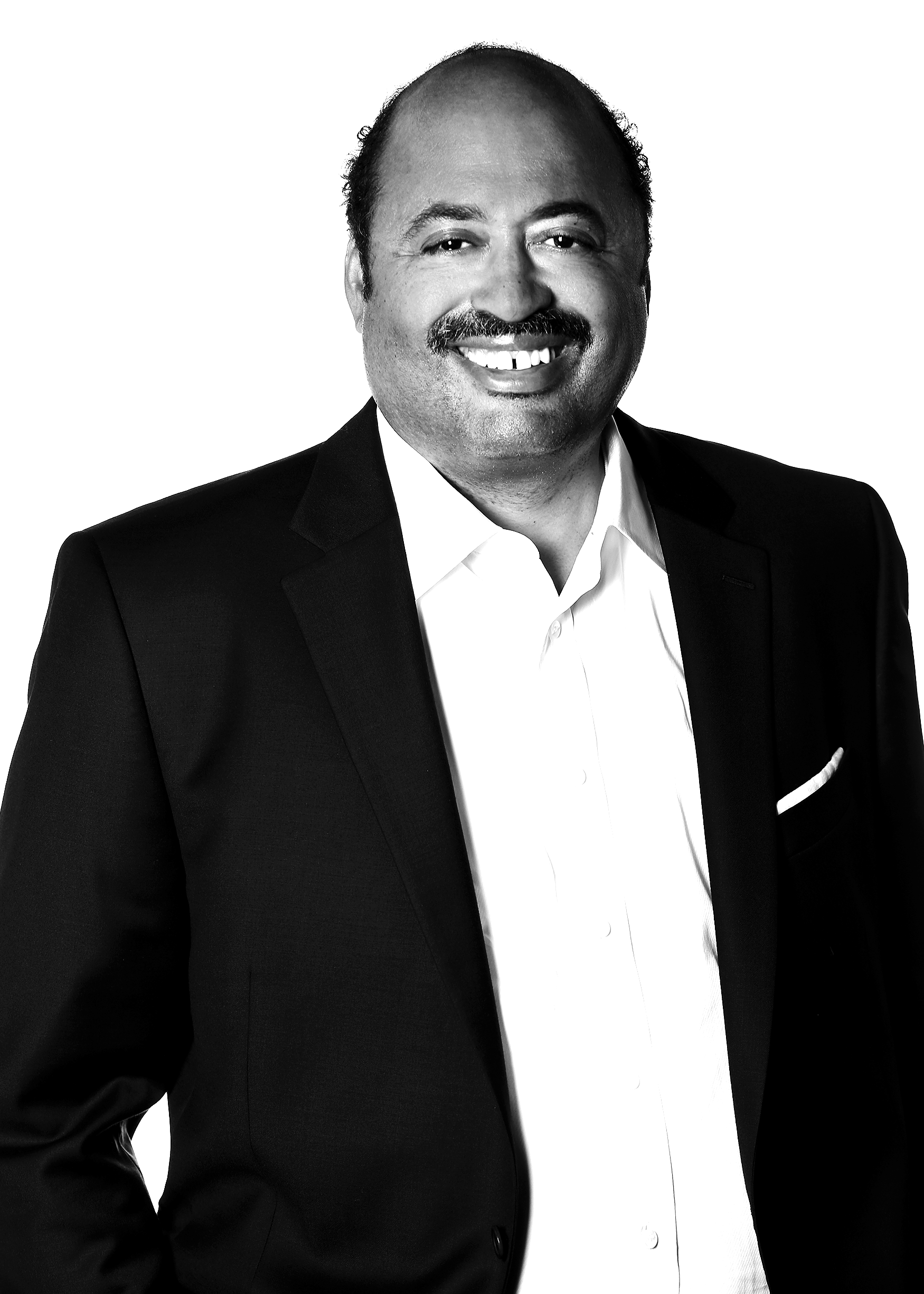 A Booz Allen Hamilton alum, McKay heads cybersecurity and cloud-security policy for Microsoft. That could be an especially important position if Microsoft beats out Amazon Web Services this year for a massive, $10-billion cloud-computing contract with the Department of Defense. Meanwhile, Humphries is dealing both with government regulators and internal dissent. Fast Company reported in July that Humphries told employees he would suspend making donations out of an employee-funded political-action committee and would restructure the fund apparently in reaction to employee anger over how the money was being spent.
Coleman Mehta
The $2.9-billion Palo Alto Networks, which sells network-and-enterprise-security products from Santa Clara, California, brought on Mehta in 2017 to lead its federal interactions. He was director of legislative affairs for the National Security Council during the Obama administration. The company provides cybersecurity services for government clients and issues watch reports on hacker activities.
Jason Oxman
Oxman has spent 20 years in tech advocacy roles. In February, he took over as president of this trade group, which represents the biggest names in tech—Amazon, Facebook, Apple, and others. Just as some parts of the government are pushing back against those big names, the ITI will be pushing for standards and regulations that will help with the future development of artificial intelligence and the so-called Internet of Things.
Jeff Ratner
Senior policy counsel, Apple
In 2018, Apple spent $6.7 million on lobbying. Ratner, a former director for legislative affairs and cybersecurity policy in the Obama administration, is using part of that money to fund old-fashioned lobbying efforts aimed at assuaging lawmaker concerns about privacy issues and to calm talk of bigger regulation of tech giants. Apple's lobbyists are also trying to convince the Trump administration to revive or replace the Deferred Action for Childhood Arrivals program.
Gary Shapiro
In July, this Arlington trade group, which Shapiro joined in 1982, said it would team up with two venture-capital firms that specialize in funding companies run by women and minorities to raise and spend $10 million. That comes after criticisms of the CTA's annual event in Las Vegas, the Consumer Electronics Show, which has been dinged for booking too many men from too many large companies to serve as keynote speakers.
---
Back to Top
The Financiers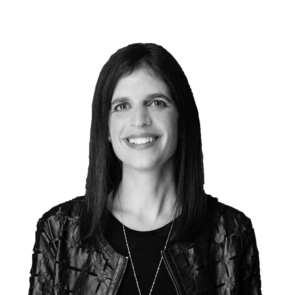 Jenny Abramson
Founder and managing partner, Rethink Impact
Forbes calls Abramson's $112-million fund, which focuses its investments on tech companies run by women, one of the largest of its kind.
Frank Adams
Founder and managing general partner, Grotech
Adams cofounded the Mid-Atlantic Venture Association in 1986 and still backs companies in the Mid-Atlantic region today, with his own $1.5-billion fund. He has financed fellow tech titans ICX Media, Optoro, and Contactually.
Edward Albrigo
CIT is a nonprofit technology accelerator backed by the state of Virginia. It has put money into more than 200 companies since 2004—investments that helped attract $800 million in additional private equity. Albrigo has been with CIT since 2015, and earlier this year CIT was enlisted to help develop and implement a data-governance policy for the state of Virginia's 63 agencies and 130 different communities.
John Backus, John Burke, and Thanasis Delistathis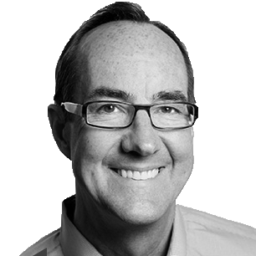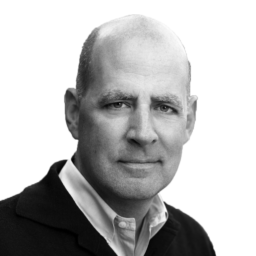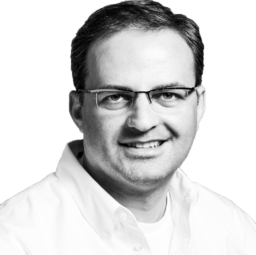 This trio founded PROOF, an unusual VC firm, with a $4.4-million fund in 2015, and have recently ramped up its operations by creating a second fund of at least $34.5 million. Their approach is unusual: The company—whose name stands for the Pro-rata Opportunity Fund—provides VCs the money they need to maintain their "pro-rata investment rights" while their supported tech companies go through new rounds of funding. Those pro-rata rights are the ones that allow VCs to control board seats and have a say in future investment rounds.
Peter Barris and Dayna Grayson
Chairman and general partner (Barris) and partner (Grayson), New Enterprise Associates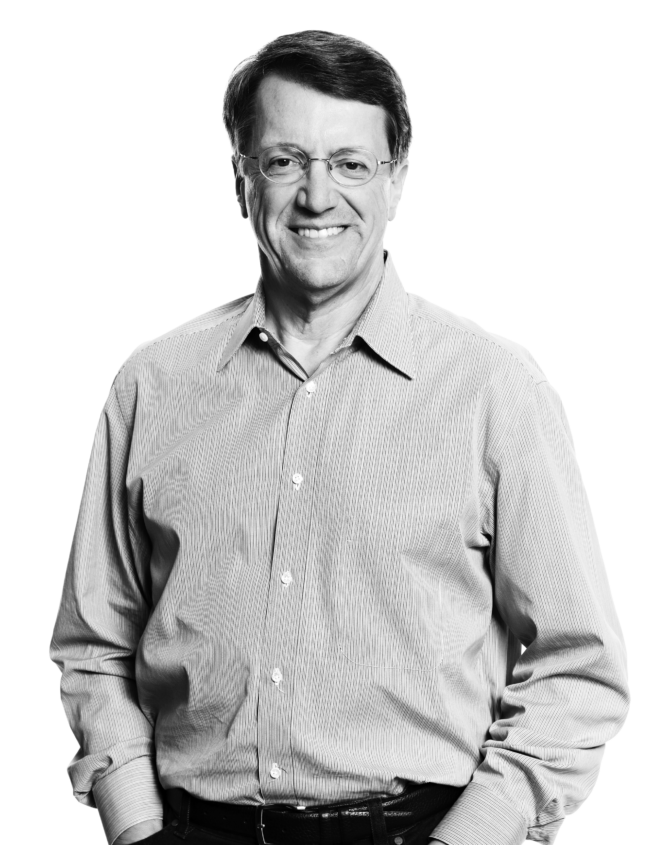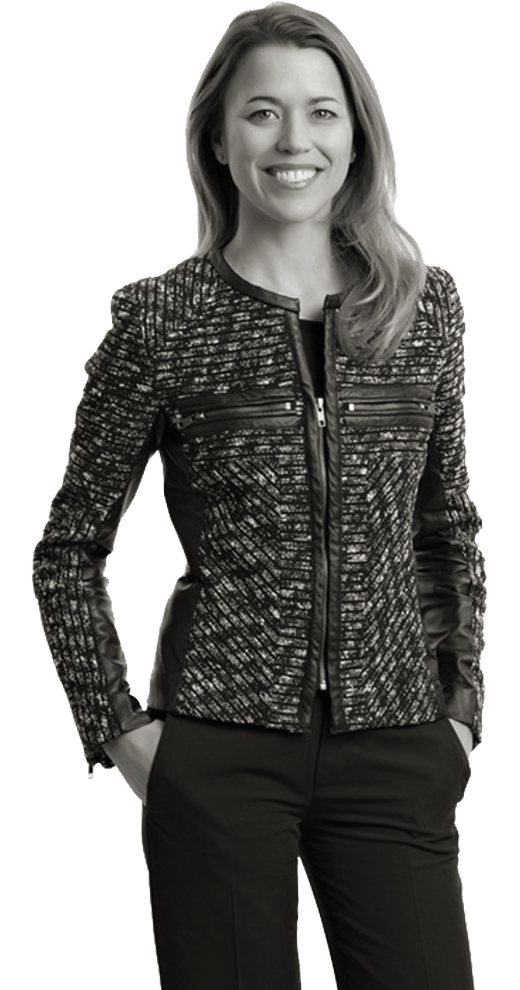 Barris has been less active in individual investments since he moved up to become chairman of NEA in 2017. But he's still one of the biggest names in venture capital for tech firms both in the Washington region and across the country. Meanwhile, Grayson has taken over as the main tech investor at NEA. That gives her access to billions of dollars in funding.
Jason Booma, Jim Fleming, Patrick Hendy, Monish Kundra, and John Siegel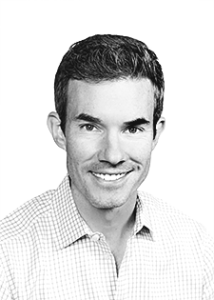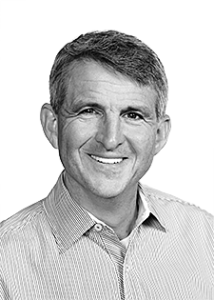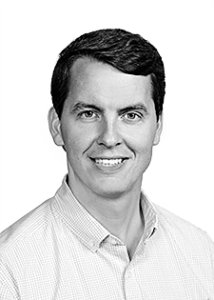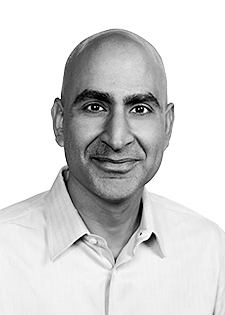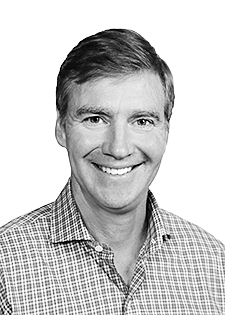 The VC fund founded in 1989 by Virginia senator Mark Warner and now run by a quintet of partners has made substantial investments this year in local firms. It has given $6 million to Nisos, a defense-technology company in Alexandria, and another $10 million to Verato, a McLean firm that uses the cloud to combine patient data kept in various health-care systems.
Steve Case
What was your AOL screen name? Billionaire AOL founder Steve Case's was, simply, "steve." These days, Case spends a lot of time traveling to promote his Rise of the Rest fund, a $150-million investment vehicle that backs seed-stage companies that aren't in Silicon Valley, New York City, or Boston. The big stop earlier this year was in Puerto Rico, where Case and star chef José Andrés crisscrossed the island by bus looking for good investments and good meals.
Chris Darby
In-Q-Tel sounds like something a conspiracy theorist would dream up. It's an investment firm, founded by the CIA, that puts money into startup companies developing technologies to serve the nation's intelligence agencies. Maybe that explains why, if you go to the nonprofit's site, the faces of its entire executive team have been blanked out.
Mark Ein
In July, Ein's latest investment vehicle, Capitol Investment Corp. IV, merged with a company called Nesco Holdings I. Nesco rents pricey equipment to electric and telecom companies. The combined firm, Nesco Holdings, went public on August 1, leaving Ein—a serial investor who has been involved in the founding or early stages of six companies that have grown to be valued at more than $1 billion (including XM Satellite Radio)—likely to move on to yet another venture.
Scott Frederick
In August, Frederick, who the Washington Business Journal has called "a walking Rolodex of some of the nation's most high-powered business leaders," moved from tech-focused New Enterprise Associates to a top job at Sands Capital, an Arlington investment firm that manages $45 billion in assets across many industries, including tech. Frederick has called the firm's mega-portfolio "hypnotic."
Jeff Ganek, Robert Poulin, and Mark Foster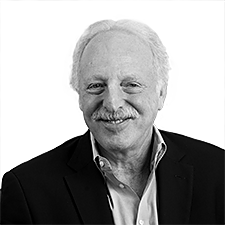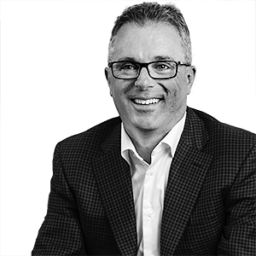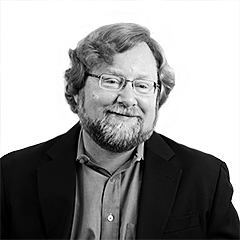 This trio founded Neustar back when it was still a division within Lockheed Martin. They helped take the company public in 2005, then moved on to form their own VC firm in Alexandria. This year, that fund, along with Steve Case's Rise of the Rest, backed a Falls Church space startup called UbiquitiLink with a combined $5.2 million in seed money.
Barry Goldsmith, Carter Griffin, Jon Seeber
Part of the investment strategy at DC's Updata Partners is to avoid investing in San Francisco-area companies. But that hasn't slowed the firm's investment pace. It put $85 million into a handful of tech firms around the world just since late 2018, adding to a total investment portfolio of more than $750 million spread across more than 40 companies, most of them growth firms in the software-development business.
Ron and Cyndi Gula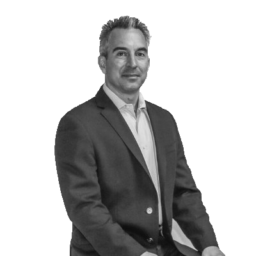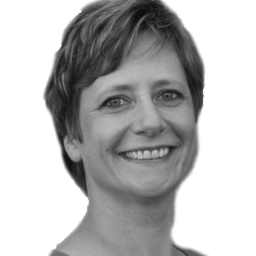 Ron is a former hacker who worked for the NSA and later founded Tenable Network Security. His wife, Cyndi, ran support and sales operations at Tenable, which went public in 2018. Recently, the pair started their own tech investment firm. It exclusively seeds cybersecurity firms and has funded more than a dozen companies headquartered in the Mid-Atlantic.
Ted Leonsis
Without a Caps Stanley Cup to celebrate, Leonsis, cofounder of the Revolution Growth fund, had plenty of time to focus on putting his money into other local projects, such as a new software offshoot from DC's documentary film portal SnagFilms. That outfit, called ViewLift, distributes digital content, including content from Leonsis's Monumental Sports and the Arena Football League, in which Leonsis owns two teams.
Michael McKenzie
The firm, with offices in downtown DC (which McKenzie runs) and Sarasota, Florida, has focused many of its recent investments on firms that are developing 5G technology to work in underserved areas—which could mean places where traditional internet isn't available or where the expense of traditional internet is prohibitive to the local population.
Dan Mindus and Brett Gibson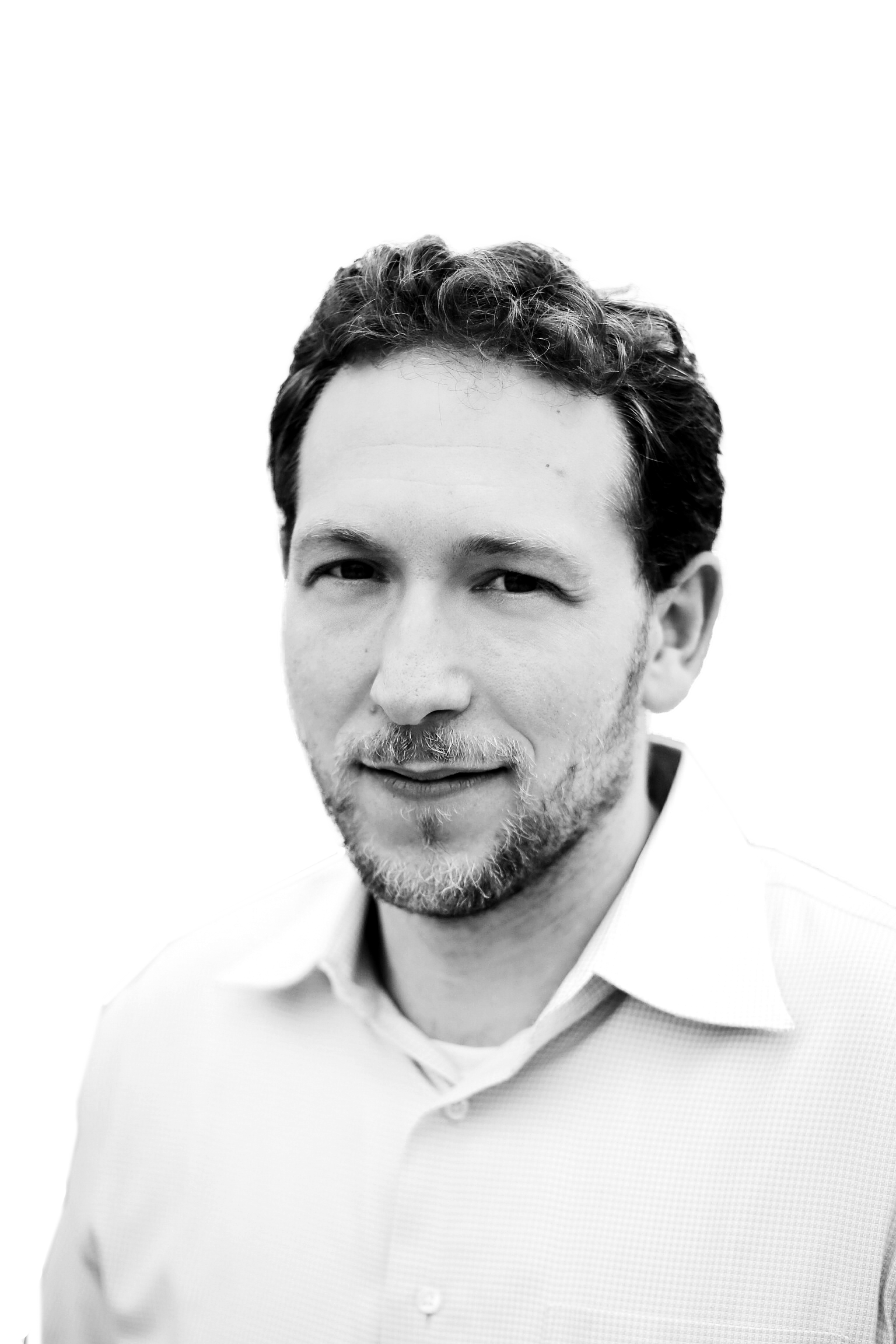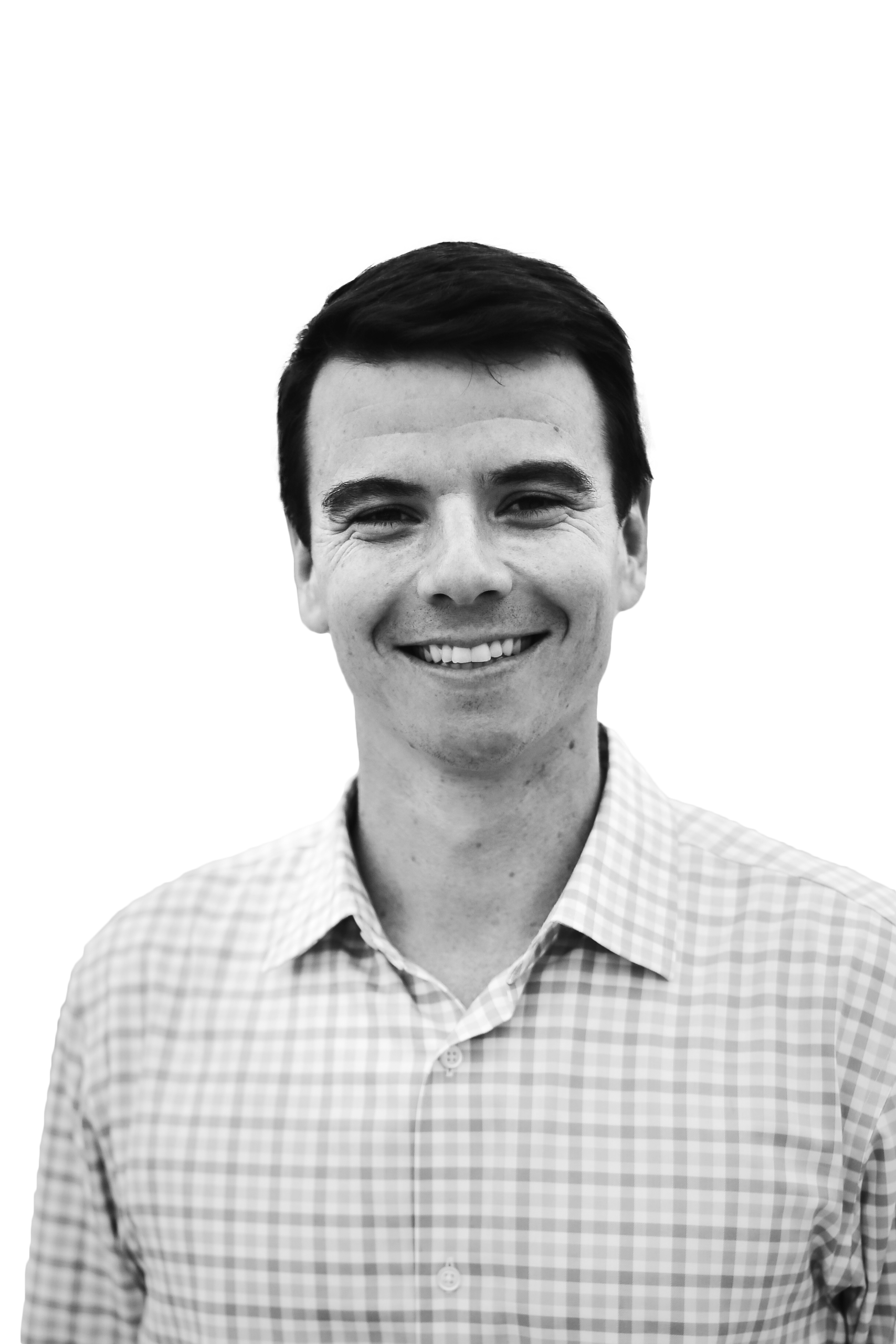 Gibson is one of many LivingSocial alums still working in Washington, while Mindus has been in investing most of his career. Their portfolio has a distinctively local flavor, having backed Avizia, Interfolio, Upskill, and UrbanStems.
Nigel Morris and Frank Rotman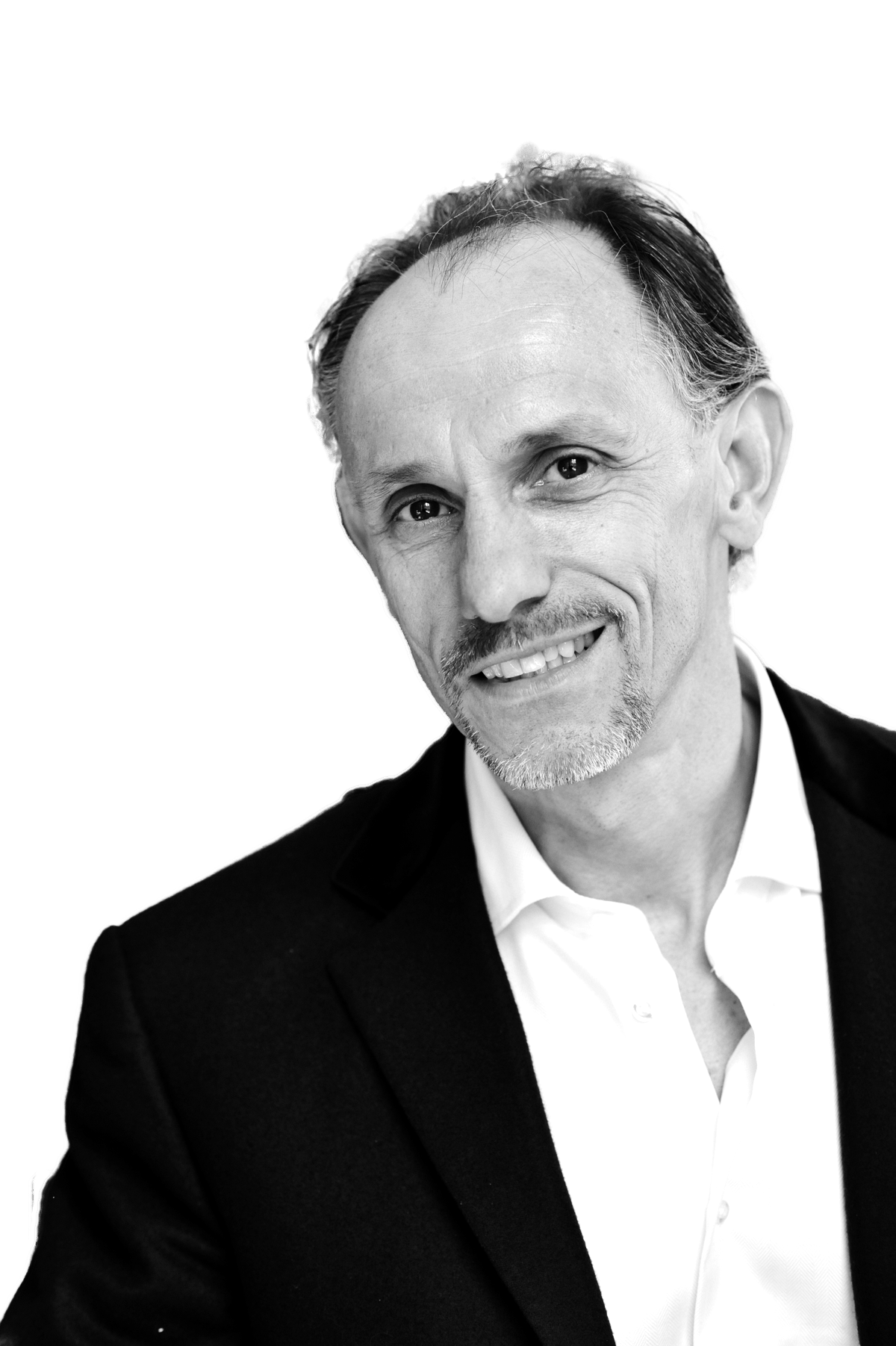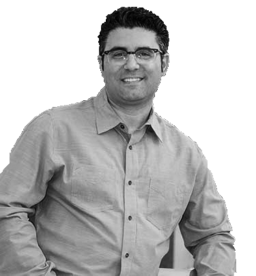 Morris cofounded Capital One Financial Services in 1994, and Rotman was one of the first analysts hired there. At QED, Rotman has become one of the nation's leading backers of companies that make digital investment products. That includes robo-advisers that serve people who can't or don't want to pay for traditional financial advisers. Clients include Credit Karma and SoFi.
Steve Pann, Peggy Styer, Richard Moxley, and Jack Kerrigan
In 1997, Moxley, Pann, and Styer cofounded Blackbird Technologies, a cybersecurity company. It was sold to Raytheon in 2014 for $427 million. Even before that, in 2010, the four founded Razor's Edge Ventures, an investment firm in Reston that specializes in Big Data, computing, and space-technology enterprises.
Tige Savage
Savage cofounded Revolution with Steve Case and now is a top leader at Revolution Ventures, a fund with investments in local companies such as Framebridge and Homesnap. Revolution Ventures recently announced a new $215 million fund to invest in early stage companies.
Fredrick Schaufeld and Anthony Nader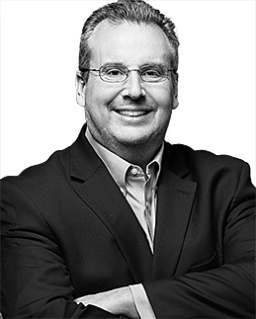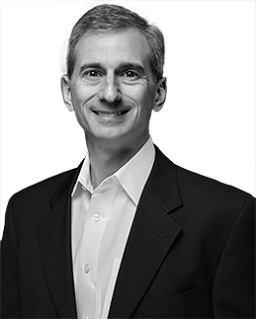 Their firm has backed Cava, Optoro, Framebridge, and UrbanStems—whose CEOs are all fellow tech titans—as well as the nutrition-bar maker Kind.
Michael Steed and Mark Maloney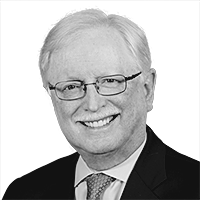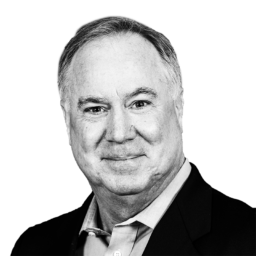 Paladin has backed the local cybersecurity firm Expel as well as many others in the cyber niche. The company has made more investments in cybersecurity firms in the past five years than any other cyber-focusedventure-capital firm in the country. Before Paladin, Maloney worked for 18 years in the financial-services industry. Steed spent time both as an attorney and an investor. From 1981 to 1985, he was national director of the Democratic National Committee.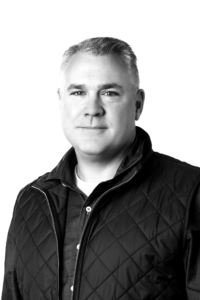 Sean Stone
Stone is connected via LinkedIn with just about every top tech person in the area. His bank is headquartered in California but has an outpost in Arlington. Locally, it has helped fund EVERFI, among others.
Devin Talbott
This Chevy Chase investment company just finished raising $250 million for its third fund. It has invested in numerous local mid-stage companies including Trowbridge & Trowbridge, EverWatch, and CyberCore Technologies.
---
Back to Top
The Industry Heavies
Teresa Carlson
Vice president, worldwide public sector, Amazon Web Services
Carlson's division, along with Microsoft, beat out Oracle, IBM, and other rivals to become a finalist for a massive $10-billion Defense Department contract to develop a slew of cloud-based services. As a final decision loomed on the deal, the rivals sued, saying the bidding process was tilted in Amazon's favor. A judge ruled against the rivals this July. Days later, President Trump told reporters there had been "tremendous complaints" about the bidding; the White House then asked the Pentagon to re-examine the bidding process. Amazon says Carlson's division has received no preferential treatment. If the DoD agrees, her AWS could take home one of the biggest deals in defense-tech history. That would mean even more success for a business unit Carlson founded in 2010 and has led to immense growth. Some 5,000 government agencies, 10,000 education institutions, and more than 28,000 nonprofit organizations around the world already employ AWS.
Niki Christoff
Senior vice president, strategy and government relations, Salesforce
Harvard grad Christoff left a lobbying post at Uber to open Salesforce's first Washington office in 2017. Before Uber, she'd worked in communications for Google in Silicon Valley. She's also practiced law and was part of John McCain's 2008 campaign team. For Salesforce, a cloud-based customer-relationship management firm headquartered in San Francisco, she works on public-policy issues that affect the company.
Ted Colbert
Chief information officer and senior vice president, Information Technology and Data Analytics, Boeing
Colbert rises every morning at about 4 AM for an exercise routine followed by a reading regimen that can include newspapers, trade publications, and books. Then he goes to work overseeing IT strategy and operations as well as 6,500 IT and analytics employees worldwide.
Julie Elberfeld
Senior vice president of Card and Small Business Tech, Capital One
Elberfeld has two roles at the company. She's overseeing the tech transformation of how payments are processed in the company's credit-card business. She also leads an internal company movement toward diversity and inclusion in tech. The idea: Try to provide opportunities at Capital One that minorities and women have found lacking in tech firms elsewhere.
Amy Gilliland
After General Dynamics completed a nearly $10-billion acquisition of the Falls Church IT-services firm CSRA in April, it merged the company's operations into its General Dynamics Information Technology division, which Gilliland had taken over in 2017. The combination has already paid off. In July, the new GDIT won a contract, valued at about $2 billion, to overhaul the State Department's supply chain.
Charles E. Gottdiener
President and CEO, Neustar
The 1,800 employees at Neustar, which Gottdiener joined last year, provide a variety of web services for customers, including security and traffic management for Domain Name Systems. The company also handles the country-code domain for the United States: .us. It will continue to operate that until 2029 under a ten-year deal signed with the Department of Commerce this summer.
Marillyn Hewson
For Marillyn Hewson—or, as President Trump recently called her, "Marillyn Lockheed"—pushing tech forward is both professional and personal. Her company relies on high-tech tools to create billions of dollars' worth of defense products, and Hewson has put up her own money to help others gain tech expertise. In 2017, she gave $5 million to the University of Alabama's business school to back the Marillyn Hewson Faculty Fellows Program in Data Analytics and Cyber Security. The couple—both Alabama grads—gave the school another $15 million last year.
Rachel Holt
Vice president, New Mobility, Uber
Holt is the head of Uber's New Mobility Division, which was created in 2018 after the company acquired Jump bikes. The job is bigger than just bikes, though—Holt's DC division is overseeing Uber's expansion into scooters, hourly car rentals, and just about anything else that doesn't involve a traditional Uber ride—short of, that is, Uber Air. Fast Company once named her to a list of the Most Creative People in Business.
Gus Hunt
Hunt, a former chief technology officer for the CIA, oversees cybersecurity for government clients for Accenture and helped launch its Cyber Fusion Center, which offers real-time demonstrations of cybersecurity capabilities. Accenture plans to add 1,000 skilled tech jobs to its local workforce—most in cybersecurity and cloud-based services—by the end of 2020.
Roger A. Krone
Chairman and CEO, Leidos
Krone runs one of the biggest technology-and-science contractors in the defense industry, a $10-billion company headquartered in Reston that now has 33,000 employees. It became the megafirm it is today after a division of Lockheed Martin was spun off and merged with Leidos in 2016.
Phebe Novakovic
The mega–defense contractor's chief led the acquisition of CSRA in 2018, prompting howls from some investors who thought a big investment in an information-technology company was the wrong move. This year, Novakovic has been howling back as a new division built with the acquisition of CSRA has posted better-than-expected orders and profit margins.
Kristin Robertson
Vice president and general manager of autonomous systems, Boeing
Robertson, who was named to her post in late 2018, runs an Arlington division of Boeing that makes autonomous vehicles—including a robotic submarine and an unmanned fighter jet that takes cues from, and adapts to, manned fighters. Some call the latter a "robotic wingman." Commercial applications for those technologies seem likely. After all, if you can already make a robotic fighter jet, how far behind can robot taxis be?
Kathy Warden
Warden was named CEO in January of this year and then chairman in August, taking over for Wes Bush, who retired. She led the $9.2-billion purchase of Dulles's Orbital ATK, a top defense and aerospace contractor last year, and that has helped the company post a second-quarter profit increase of 9 percent over the previous year's.
---
Back to Top
The Cybersecurity Specialists
Will Ackerly and John Ackerly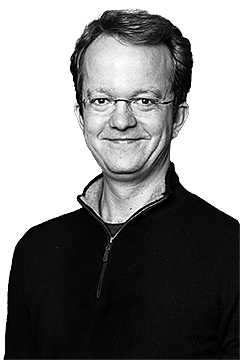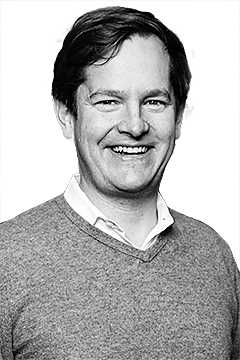 This year, the seven-year-old Virtru, which is run by two brothers, said it had signed its 5,000th customer. The company's encryption software promises to keep sensitive data safe when sent by e-mail or other digital communication services, whether that sharing takes place inside or outside a company's organization. That's done without layering over another security protocol such as an extra log-in. The tech behind it was invented by Will Ackerly when he worked for the NSA.
Rohyt Belani and Aaron Higbee
Cofounders and CEO (Belani) and CTO (Higbee), Cofense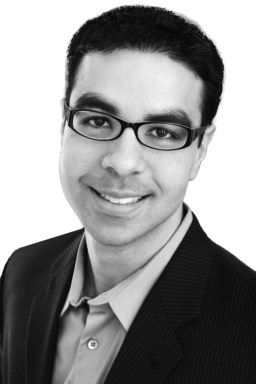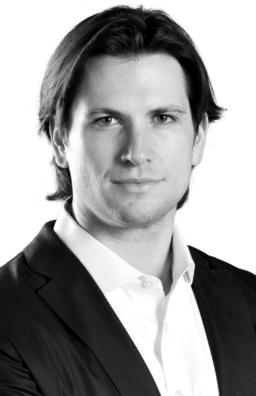 Earlier this year, a national-security panel known as the Committee on Foreign Investment ruled that a private-equity firm called Pamplona would have to sell its stake in Cofense, a high-flying cybersecurity firm in Leesburg. The committee didn't publicly state its issue with Pamplona, but CNBC reported that the equity firm has links to a Russian oligarch who was included in a watch list put out by the Treasury Department. In August, BlackRock picked up Pamplona's stake in Cofense, giving it a larger ownership share in a firm well regarded for using savvy tech to detect security threats for major US companies.
Chris Coleman
Eight hundred percent. That's how much revenues have grown at LookingGlass since 2014. That helps explain why the company has attracted a reported $119 million in investor funding. It also may be a direct credit to Coleman, who joined the company in 2013 after serving as director of cybersecurity at Cisco Systems.
Michael Daniel
It once was an informal information network among top cybersecurity firms, but now Cyber Threat Alliance is a formal threat-watch/threat-response organization. This more official version of CTA set up shop in Arlington in 2017, and new members have been filing in ever since—23 have signed up since the launch. CTA is led by Daniel, who was a cybersecurity coordinator for the White House during President Obama's second term.
Nate Fick
In June, a Dutch company called Elastic NV acquired Endgame, a cybersecurity firm that has worked with both the federal government and private companies since 2012, for $234 million. As of this summer, though, Endgame planned to maintain its Arlington office and be led by Fick, a former Marine Corps infantry officer who served in Afghanistan and Iraq and wrote a book titled One Bullet Away.
Barbara Hunt
Hunt, a two-decade veteran of the US Intelligence Community, now heads up tech for this company that does cybersecurity a little differently than most. NetAbstraction essentially runs a stealth system. It works by disguising the physical location of big networks so that attackers can't pinpoint what they need to target. Hunt personally developed much of NetAbstraction's groundbreaking tech during her work with the CIA.
Dave Merkel
Expel landed $40 million in a new round of funding earlier this year, taking its total funding to $70 million. The CEO of the hotly pursued Herndon cybersecurity startup once chased hackers for the federal government and now repels them—or expels them—for private and public clients.
---
Back to Top
The Networkers, Nonprofits, and Incubators
Steve Balistreri
Greater Washington Emerging Growth Company Practice leader, Deloitte
Balistreri is an active member of the board at Mindshare, a yearlong training-and-mentoring program that pairs CEOs of new companies with executives at more established firms. He's also a member of the Northern Virginia Technology Council and oversaw the panel that judged the 2019 Greater Washington Technology CFO Awards. In his day job, he regularly consults with executives from firms on the rise.
Melissa Bradley
In late 2018, 1863 Ventures was created out of Bradley's earlier effort called Project 500. That previous business accelerator helped 527 minority entrepreneurs get their companies under way. Like Project 500, 1863 Ventures is aimed at helping "new majority" businesses in the region, but its broader goal is far loftier: to create $100 billion of new wealth for new-majority entrepreneurs by helping them found, fund, and successfully expand their companies.
Alexandra Givens
Beacon is a nonprofit initiative that encourages the formation of startups owned by women. Its goal is to make Washington "the most influential and supportive city in the nation for women entrepreneurs." Givens is the daughter of the late actor Christopher Reeve and Gae Exton.
Bobbie Kilberg
Kilberg is a graduate of Yale Law School, Columbia University, and Vassar College and longtime head of the Northern Virginia Technology Council, a trade group that represents 1,000 local companies. This spring, in recognition of the growing presence of data centers in Northern Virginia, the council hosted the first-ever Data Center Leadership Awards.
Elizabeth Lindsey
Executive director, Byte Back
This nonprofit focused on training people for tech skills won $100,000 in July as part of the California-based Kapor Center's Tech Done Right Challenge. The Kapor Center gave grants to ten organizations whose goal, like Byte Back's, is to create an inclusive tech industry. That award came on the heels of a late-2018 grant of $775,000 from TD Bank. Lindsey plans to use the TD Bank funds to expand Byte Back's training services into Baltimore later this year.
Emily Rasowsky
Rasowsky, whose day job is director of marketing at the energy technology company Sparkfund, also created and leads the Women in Tech Campaign, an effort to connect women who work at tech companies and to help companies that want to diversify their workforces. The campaign, which has been sponsored by AOL and Google, among others, offers regular seminars and workshops in Washington, Chicago, and New York. It has members who work in 13 different countries.
Julia Spicer
The organization, which Spicer has run since 2002 and is perhaps best known for its TechBUZZ funding events that put early-stage companies in front of investors, this year launched a new conference series called SURGE. The yearlong SURGE series will offer select, emerging companies a chance to meet with investors, researchers, and other tech leaders and to talk one-on-one with investors about a range of tech issues, including artificial intelligence, augmented reality, blockchain, and the Internet of Things.
S. Tien Wong
Chairman, Lore Systems; founder, CONNECTpreneur
Wong's CONNECTpreneur breakfast forum—he hosted eight this year—draws about 500 attendees. Business leaders come to CONNECTpreneur to hear some well-known speakers including Steve Case and Mark Ein.
Back to Top
The Satellite Launchers
Satellite companies are taking off in our region. Here are six that are shooting for the stars and the local executives who lead them.
Chris DeMay, founder and chief technology officer
DeMay spent 14 years working on space-based projects for the federal government before founding HawkEye 360 in 2015. The company, which got $70 million in a new funding round this past summer, is the only firm in the world building and launching a network of satellites that fly around the globe in formation, tracking and analyzing radio-frequency signals. The data collected by the satellites and analyzed by engineers on the ground can help government clients, shipping companies, and military chiefs find and track specific vehicles or ships anywhere in the world, as well as pinpoint (a.k.a. "geolocate") distress signals sent over the radio-frequency spectrum. That tech has attracted multiple investors, including Airbus.
Stephen Spengler, CEO
Even the world's largest satellite services provider, which Intelsat is, can have serious business problems from the smallest of things. This summer, the company reported $509.4 million in second-quarter revenue against a net loss of $529.7 million. The big shortfall was mostly due to a $381.6 million write-off for the failure of one of its satellites. The reason for the loss? Maybe an electrostatic discharge. Maybe the thing was hit by a tiny micro-meteor. No one is sure. But the satellite, launched in 2016 for a 15-year mission, is permanently inoperable. Good news for Intelsat: It launched another this year, which added to the 50-plus satellites it now operates. The company's ownership group is located in Luxembourg, but it has headquarters in McLean.
Matthew J. Desch, CEO
When there's a hurricane in Puerto Rico or a typhoon in Indonesia or any issue that knocks out other types of wired and wireless communications, Iridium's satellite phones are among the only ways non-military people can keep talking over long distances. Now the McLean company has invested in a huge expansion of its network to offer specialty internet services through satellites. Did you catch any of the SpaceX launches last year? Most of them have carried Iridium's satellites. SpaceX put the last ten of the 75 satellites that make up the "Iridium constellation," of communication satellites in low Earth orbit this January.
Doug Smith, CEO
This Reston firm builds custom private networks for industrial companies—such as the rail industry—making products that are part of the Internet of Things. To provide the constant, wireless communications that drive IoT products, Ligado has launched a network of its SkyTerra 1 satellites made for "low-power, small form-factor devices."
Charles Miller, CEO and cofounder
Cell towers in space? They're a thing. This Falls Church startup plans to send satellite-powered service to cell phones in areas where ground towers are rare, such as Midwestern farmland. Lynk's idea is to bypass the need to send cell signals from towers to satellites, then back to other towers. Instead, it wants to launch a constellation of tiny satellites—the size of toaster ovens—that could receive and send data and voice signals from wherever they're passing by on the planet. As of this summer, the company had raised $12 million. Miller, who helms the company, is a former NASA official.
Thomas Whayne, CFO
The company is promising to launch 650 mass-produced, low-cost satellites into low Earth orbit starting this December. The network created by that large number of satellites, it says, will connect the globe at a lower cost than your average cell-phone bill. The company's management team is spread across the country, but OneWeb was founded in Rosslyn and Whayne serves as the top executive in its Virginia office.
Photograph of Kevin Martin by UPI/Alamy.
Correction: A photograph in an earlier version of this story was not the correct Kevin Martin. We apologize for the confusion.