One might imagine that sitting in Daniel Heider's Georgetown office is what it's like to be held by Gwyneth Paltrow: The whole place feels expensive and quiet and serene, as if it's been wrapped away in cashmere from the outside world. Mitchell Gold + Bob Williams chandeliers hang overhead, Ralph Lauren coffee-table books are artfully strewn about, and a fleet of Diptyque candles flicker. Heider sits at one end of a long white table, and at the other sits a tiered cake plate full of Ladurée macarons emblazoned with the Heider insignia.
The 33-year-old real-estate agent picks up his iPhone, which is snuggled in a green alligator case (the gold monogram matches his signet ring and Rolex), and starts to scroll through some of his TikToks. Heider's group, which operates under TTR Sotheby's, has 2.5 million followers and posts money shots of over-the-top multimillion-dollar homes, the kind you'd see on Selling Sunset or Million Dollar Listing—more LA than Beltway.
Heider emits a kind of paternal pride while he flips through the TikToks, as if gazing at a pen of very expensive, meticulously groomed pet chinchillas that he's raised from birth. In one, the camera zooms past a bright-red Ferrari parked in front of Mike Tyson's former Bethesda estate while a Rico Nasty song plays. In another, a model steps out of a Land Rover Defender and strolls toward a $2.7-million Capitol Hill home while swinging a Gucci bag. His most viewed TikTok has 22.3 million hits and follows another model as she exits a swarm of black Cadillacs and walks through a $7-million French-château-style behemoth in Great Falls. To put it bluntly: In the world of mansion porn, Heider is like the editor of Playboy.
It's an insane moment for agents like Heider, and a bonkers time for Washington real estate at large, with low interest rates and pandemic claustrophobia propelling bidding wars and selling sprees. Before Covid, Heider's team already ranked among the area's top in sales volume, with more than $80 million in deals for 2019. Last year, they nearly doubled their business, notching $150 million-plus in sales, the most for TTR Sotheby's.
But Heider's crowd is not simply the pair of well-paid DC lawyers looking to trade up from their glassy Logan Circle condo. His universe is also the land of astronomical budgets supersized for home theaters and bespoke basketball courts and pools decorated with something called "fire bowls." At a standard 3-percent commission—before expenses and the cuts for his brokerage and his team—that's $300,000 on a $10-million home. Which is to say that compared with the typical DC millennial (average annual salary: $47,734), Heider is probably doing more than okay.
When we meet, he has just returned from recharging for 2021 with a 14-day stay at the Faena Hotel in Miami. (Heider is a suite-facing-the-ocean kinda guy.) A month or so before, he spent New Year's Eve at the Inn at Little Washington, where he Instagrammed a photo of his English Cream golden retriever, Buck, wearing a bow tie and sniffing a spoonful of caviar. Vintage pics—i.e., pre-2020—show him lounging in an Emirates first-class cabin, learning to make a cappuccino with Martha Stewart in the Hamptons, and offering a top-shelf view at the Four Seasons in Athens ("the very first time I can recall ever needing to wear a sweater in Greece," the caption reads).
No, subtlety is not Heider's strong suit, but that's also kind of the point. He frequently partners with Lamborghini or Ferrari dealerships for his videos and places a $1,500 scent diffuser at his listings ("London Calling," from Aroma 360). He often works with a former Marine to film his listings via drone (a Marine who knows how to secure permission to fly in Washington's flight-restricted zone, mind you). And last fall, he threw a bougie pumpkin-patch party to sell a $3.95-million Potomac estate.
This is all unusual, to say the least. Sure, there are other local agents on TikTok, but with smaller audiences (and no Lamborghinis). Washington is a city where the luxury clientele often includes politically adjacent names who would die if their home were all over the internet, let alone filmed by a drone and set against a Megan Thee Stallion song. But Heider—to the consternation of some critics—sees the norm-breaking as a plus (even if TikTok has generated only a couple of clients so far). For his team's Blue Steel–like headshots, Heider purposely wore a turtleneck because he didn't want to look like every other DC agent "in a navy suit with a tie and a white shirt and, like, a mahogany background."
"This is about attention," Heider says, sipping a cappuccino made by one of his colleagues. "I like things that are big and extravagant and fun and over the top. It's just me. I love it."
---
"First of all, don't ask me how much things cost, because I think one of the big differentiators between me and everybody else is that I don't have a budget. I don't run my business like a business," Heider says in his Georgetown office. "If I feel that a property needs to be presented in a certain way and it needs to have a motorcade and there needs to be rose petals and there needs to be whatever—it's going to happen."
Last year, the man who's been in real estate for just eight years was involved in three of the region's priciest deals—as the buyer's agent for a $15-million Bethesda home and a $7-million one in Great Falls, as the seller's for the $10-million Corby mansion in Chevy Chase that sold to philanthropist Adrienne Arsht. Heider also did both sides of the $5.5-million commercial deal on the Power House building in Georgetown. Local agent scuttlebutt is that the buyer of that property is the same one who picked up the Bethesda and Great Falls estates, which are just down the Potomac from each other. A dive into the registrations for the LLCs that purchased each property appears to back up this talk. Heider's response: "No comment." (It's his go-to when asked to name-drop: "One of the things that people buy in [my] fee is discernment and discretion.")
Then there's Mount Ida Reserve. Heider listed the 4,500-acre property near Charlottes­ville for $75 million last year. Currently owned by Potomac venture capitalist Tom Sullivan, the estate has several event venues, stables, tennis courts, a go-cart track, 20 lakes, 20 rental properties, and an active vineyard and brewery. Sullivan says he met Heider through a UBS banker, who suggested that the agent would be the right person for such an unusual project—if it goes for listing price, it would be the most expensive Virginia residential sale ever.
" 'A welcomed sort of optimism' is how I would describe him," says Sullivan of Heider, adding that the agent is okay with taking on a little risk. "If you're a salesperson, you want to price things at a price that they're going to move immediately so that you can get paid. [But] unique properties require somebody that's going to be a little bit more patient and have a better idea of vision."
There's a reason not every agent goes into luxury real estate: It's a lot of work. The properties tend to come with one-of-a-kind features that might appeal to only a one-of-a-kind purchaser—one it may take years to locate, even as the costs pile up and the hours spent choreographing buyer tours suck up time. Sellers may pick up some costs for staging, but for extras like helicopters, sunrise shots, or $4,000 in floral bills (the result of one TikTok shoot), Heider pays.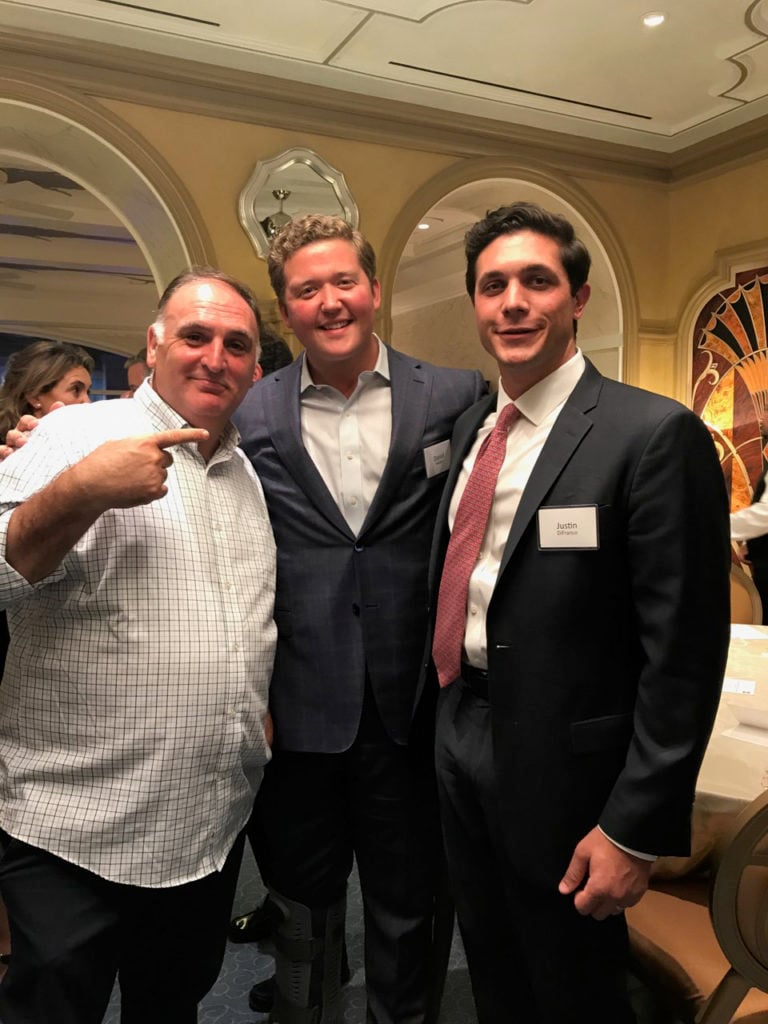 When he recently showed Mount Ida to Miami billionaire Grant Cardone, it was an all-day affair Heider equates to getting ready for a Broadway performance. First, he had to decide what to wear, then he picked up Cardone from the private-jet hangar in Charlottesville and they took a helicopter to Mount Ida. They landed on the lawn near the tasting room, the Blue Ridge glowing in the distance and the outdoor fireplace roaring, before heading to a meal prepared by a private chef.
After a closing comes the relationship management, crucial for ensuring you're top-of-the-list the next time a big-name buyer has a new itch. Heider says that when he sold the Bahraini ambassador a McLean home, the ambassador fell in love with Heider's dog and decided that his daughters needed to have two puppies from the same breeder—oh, and they had to be girls. Heider was glad to be the middleman: He says he got the breeder onboard, drove to West Virginia to pick up the dogs, and hand-delivered them. He's also sent Christmas carolers in full Victorian garb to VIP clients' homes, even the ones vacationing in Park City. (Their set included a child on crutches dressed as Tiny Tim.) A repeat client who's a developer, and who's unloading another property, just received a stay in a private cottage at the Inn at Little Washington. Heider presented the gift in a box tied with a silk bow and a pheasant feather. (The original plan to have butterflies, special-ordered from Honolulu, fly out of the box was derailed by Covid.)
"A big chunk" of his high-end deals come from wealthy Middle Eastern families. He was given entrée to this world several years ago when a clientwho's an international arbitration attorney ("like, probably the most important in the world") asked Heider to meet him at Cafe Milano for a drink. It seems the lawyer had a client who wanted to buy the Rockefeller mansion in Rock Creek Park. Heider informed the lawyer that wouldn't be possible, as, you know, it's owned by the Rockefellers, but he could show the buyer The Falls, AOL cofounder Jim Kimsey's McLean estate. On the appointed day, the person who showed up turned out to be a representative for someone who's a really big deal in the Middle East—like, really big. The visit didn't end in a purchase, but Heider won the client's trust and is now helping the person look "at other very, very high-caliber properties."
Heider has since traveled to the Middle East several times, attending the Abu Dhabi Grand Prix courtesy of a client, making stops in Dubai to meet with family offices, and networking at the Mil-ken Institute's MENA Summit, where he pitches Washington as a sound real-estate investment.
Working with this kind of buyer, says Heider, is at another level: "They don't operate even like a standard billionaire. You basically have to take every single thing that you know about a real-estate transaction and throw it out of the window." When Heider once showed a Northern Virginia estate to a Middle Eastern businessman, the man walked through the house for 15 minutes, "nodded his head, and said, 'I will take it.' " Days later, Heider recalls, an 18-wheeler showed up at the home with the purchaser's possessions, even though there was no contract or deposit. "Look, there's just a different way of life, and at that level sometimes it's just been decided," says Heider, "and everyone's holding their breath because he's moving his personal possessions into this home and I'm like, 'Let's just go with it.' " The man has since purchased the four surrounding homes as well.
---
Heider wasn't always the dude with the Louis Vuitton briefcase. "I think a lot of people look at me, my style, my interests—they may think I'm from some silver-spooner family that had this, you know, incredibly privileged life," he says. "It wasn't that way."
Heider was born in Naples, Italy, where his father was working as an agent for the Naval Criminal Investigative Service. The family moved back to Northern Virginia when Heider was a toddler, and his parents divorced. He and his mother, a hairdresser and administrative assistant, bounced around the area, and he eventually attended Annandale High School for a bit before moving to Biloxi, Mississippi, to live with his dad. When he returned to Washington after high school, he took some classes at Northern Virginia Community College but decided higher ed wasn't for him. He worked at the Ralph Lauren store in Tysons, then as a nightclub promoter, and then he waited tables.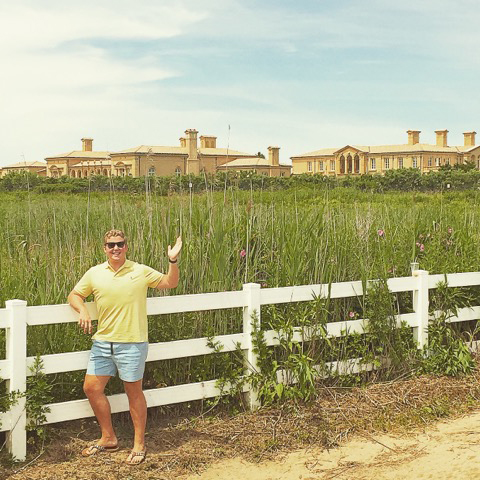 Heider says his post-high-school years were difficult. He came out when he was 21 and was struggling to figure out both his professional and personal identities. "I felt so insecure. Like, I felt like nothing," he says. "I felt like I was at a disadvantage because everybody in DC is interning with a great congressman or is going to law school or is going to med school, and everybody's super hoity-toity and super important, and they had this big life in front of them."
In 2013, Heider, then 25, was working at an Italian restaurant in Shirlington when his manager became the assistant to a local real-estate agent. When this agent moved to Washington Fine Properties, Heider's former manager brought him on to help. As the assistant to the assistant, Heider worked without any base pay, making money only when he brought in referrals. At night, he waited tables at the Crystal City Morton's.
Even when he didn't fully have the means, Heider tried to look the part. He'd show up to the office in preppy pink pants, double-breasted blazers, and loafers sans socks, parking his dented Jetta several streets away so no one would see what he drove (he now has a Range Rover). He moved to a 300-square-foot efficiency on 14th Street but turned it into "a little Ralph Lauren library," painting the walls a glossy gray and hanging a chandelier. (He now lives on Logan Circle in General John Logan's old house; Zillow estimates the rent on his apartment to be $4,700 a month. Heider has justified renting because of the people he meets. When he lived in an upscale apartment building on 14th Street, a fellow resident once connected him to several big-deal clients. "Just that one relationship—it's paid for my rent on Logan House [and] 14th Street," says Heider.)
Originally, Heider was told he'd have to spend five to six years assisting an agent before he could manage his own sales. Unsurprisingly, he wasn't inclined to patiently pay his dues. "I never felt that because I was brand-new I needed to adhere to, like, servicing rentals and working in $200,000 apartments," he says. To endear himself to prospective clients, he started hosting events such as Jazz in the Garden picnics and commenting on every Instagram and Facebook post he came across—Congrats on the baby! Let's get brunch! Also, do you need a new home?
He got his first referral via someone he used to wait on at the W Hotel's former J&G Steakhouse—a $2.5-million Potomac home. As he started closing more expensive deals, the Heider marketing method launched full-force, a digital "If you build it, they will come": He made sure to post photos of the home or of himself with clients all over social media, the "social proof," as he calls it, that he could operate in this world.
Eventually, he partnered with another agent, Jeff Wilson. In 2018, a buyer whom the duo had represented three years prior in the purchase of a Columbia Heights condo sued the men and six other parties involved in the build-out and sale of the home. The ex-client alleged negligence against Heider and Wilson, among other counts. The agents denied all the claims, and some were thrown out by the judge. In 2019, the case was settled out of court. By that time, the duo had moved to TTR Sotheby's and each had created his own team. Today Heider has a staff of six.
---
Okay, this is where we've got to be frank: You don't become a 33-year-old dude who shows diplomats Embassy Row homes with Modiglianis on the walls without generating some haters along the way. Washington's luxury real-estate world is a small one, and while agents usually work collegially to close deals, it can be catty at times. And sometimes the focus is on HEIDER (all caps, one word—again, branding).
"He's entertaining to watch," says one local luxury agent. " 'Pompous' is maybe not the right word. He's so brand- and status-conscious, and it's always a show."
The flashy marketing and social-media ubiquitousness, rivals say with all of the snarkiness you'd imagine, indicates that Heider's true niche is as agent to the arrivistes. "Maybe it's an incorrect perception, but I think [those clients] tend to be more newer-money, newer players to the area," says the agent. "Like, somebody who's done extremely well but wasn't necessarily a trust-fund baby [or] an old-time-family type of thing."
Says a different agent: "This is a town with a lot of money that other people do not associate with a lot of money. There are plenty of people in DC that have as much money as people in New York City, but you don't know who they are and they don't really want you to know who they are. And I think it's good for it to stay that way. If DC real estate is going the way of Daniel Heider, then I'm going to go get a different profession, you know what I mean? Because it's just gross. If I wanted to live in LA, I'd live in LA."
There's also the matter of how blatantly Heider is willing to knock the competition. Early this year, for example, he posted on Facebook that 27 percent of his group's closed listings in 2020 "were taken over from other firms that could not get the job done." He has also produced fliers—very detailed fliers—advertising properties previously listed by other agents that he relisted and managed to sell. A third high-end agent told me they've never seen a marketing tactic like that: "It's offensive, and it's a broad base of agents that he's offending from multiple places. It might be true, but that's just something that no one's ever seen before, which would probably cause enemies."
Heider's response: Well, he applied his marketing methods to the house and it sold, so why wouldn't he advertise that? "I'm sending it into the marketplace to say, 'Look, these are the old rules of real estate,' " he says. "I believe that firms should be looking at the marketing that their agents are putting out there and saying: Pass or fail. I have seen some atrocious marketing."
Heider attributes the criticism to jealousy. "In my experience, you know, people are really comfortable with you until you start to eclipse them in a certain aspect," he says. "And then all of a sudden, their insecurity starts to boil up, and where they were once helpful and nice and loved you and liked you, they're threatened by you."
We're sitting outside the Bluestone Lane off 14th Street, and he gets more animated as he speaks. "And I'm not right for everyone. I'm right for the people who look at the details. I'm right for people who are going to spot imperfections . . . . " he says. "Look, it's not a personal coup. I'm not trying to put down anybody, but I am offering a different service. And it is leagues and leagues and leagues beyond what the standard, acceptable protocol is, I can assure you that."
Heider was recently approached for a second time by a big reality-TV broadcaster to sign on for a show about his business. (He says the broadcaster originally courted him a few years ago but he turned the offer down.) And while he's primarily focused on working in Washington for now, he might eventually like to branch out into other markets such as Miami, Palm Beach, or New York. He's also thinking about one day expanding the Heider group into a larger brand that extends beyond listing homes, in which he can do things like coaching other agents.
When he was just starting out, he would leave work at Washington Fine Properties and go meet his friends at Nelly's. Everyone would be hanging out in shorts and tank tops and be several vodka sodas deep by the time Heider showed up, and he'd still be wearing a suit because he hadn't had time to go home and change. His friends would give him grief—"Mr. Real Estate," they called him.
"And actually, I didn't mind that, because it was doing exactly what I wanted them to," he says. The Heider Method, then just an idea in its infancy, was already working. Some of those friends now own homes bought with, yes, Mr. Real Estate himself.