1. The New Way to Work
From Home
Now that WFH is here to stay, Zoom rooms aren't just about wallpaper and houseplants—they have to function for the long haul. People have moved altogether or have renovated garages and guest rooms into permanent offices. At the very least, a lot of us have finally given in and swapped MacBooks for full-size monitors. Designers are now fielding questions about cable management and disguising home printers.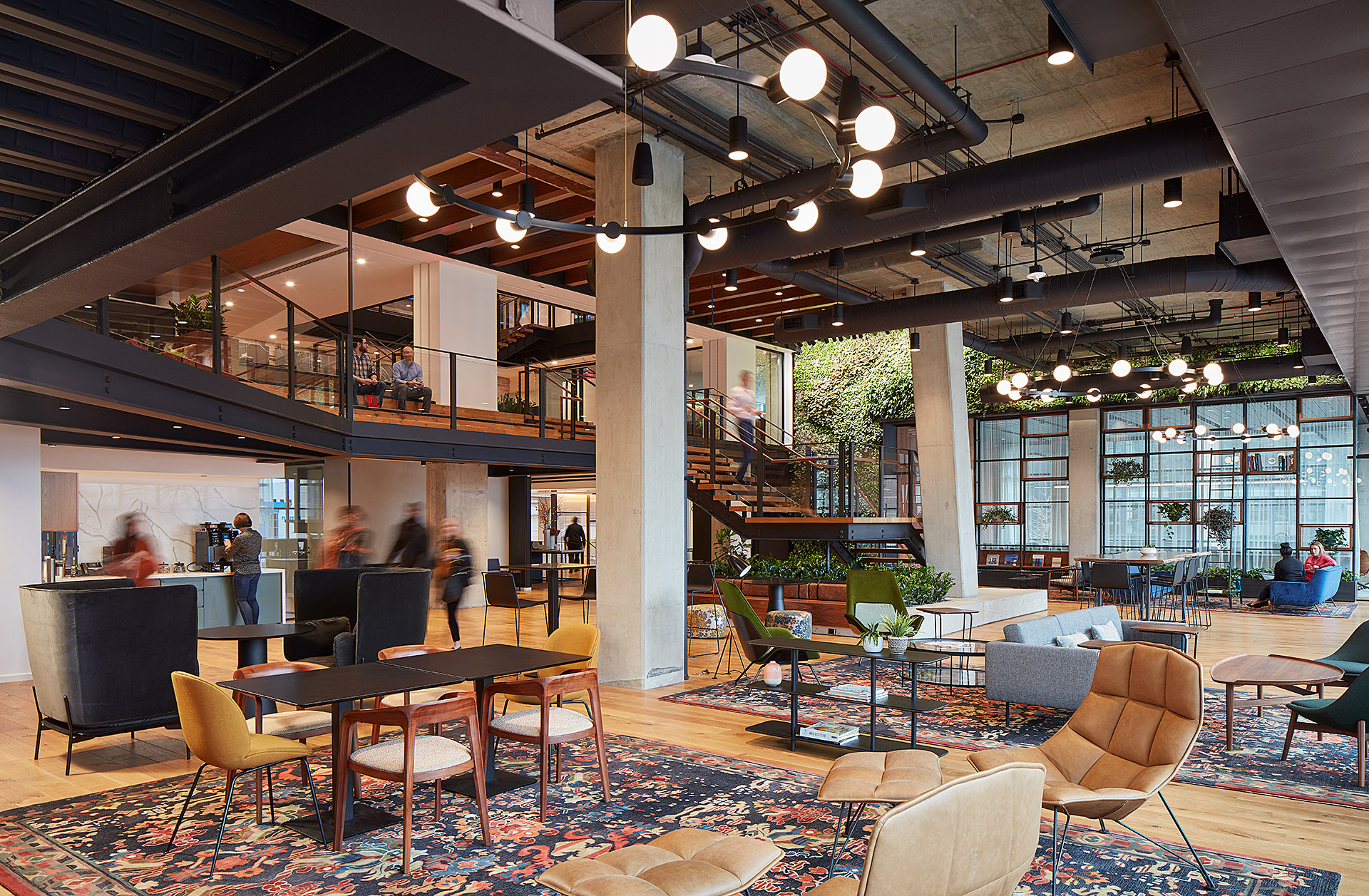 From the Office
Giving corporate spaces a homier feel was trendy before Covid, but now companies are taking it further, designing setups that let employees work from wherever they're most comfortable rather than at an assigned desk. "Think of a hotel lobby," explains Erica Cummings, principal at Form Architects. "There's always a variety of places and nooks and crannies that draw people out of their rooms." David Ritchey, executive vice president at developer JBG Smith, predicts that outdoor workspaces will also be key as more organizations bring employees back.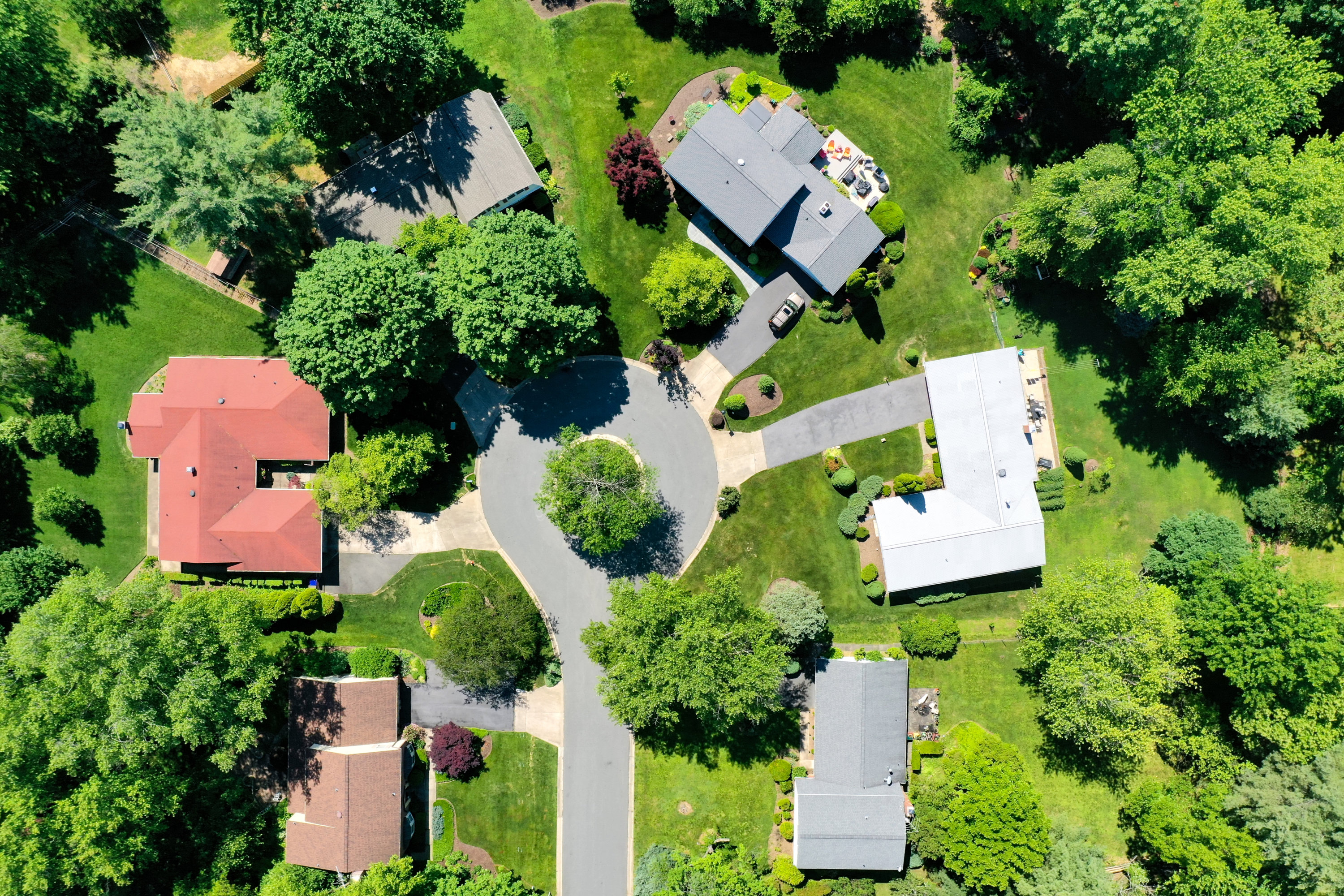 Back to Top
2. The New Ways We Live
The New Suburban Surge
For many formerly devoted city dwellers, the promise of backyards, extra bedrooms, and quiet Zoom calls has become significantly more alluring than proximity to the newest rooftop cocktail bar. The proof is in the real-estate prices: By November 2021, home values were up by 13.5 percent in Bethesda, almost 17 percent in Potomac, and nearly 20 percent in Great Falls; in DC, they increased by less than 5 percent. Meanwhile, some beloved urban hangouts are also making the move. Capitol Hill's Pretzel Bakery is planning a second location in Potomac. DC mini-chain Colada Shop has said it's now focused on suburban expansion. The group behind All-Purpose Pizza and the Red Hen is opening two spots in Bethesda.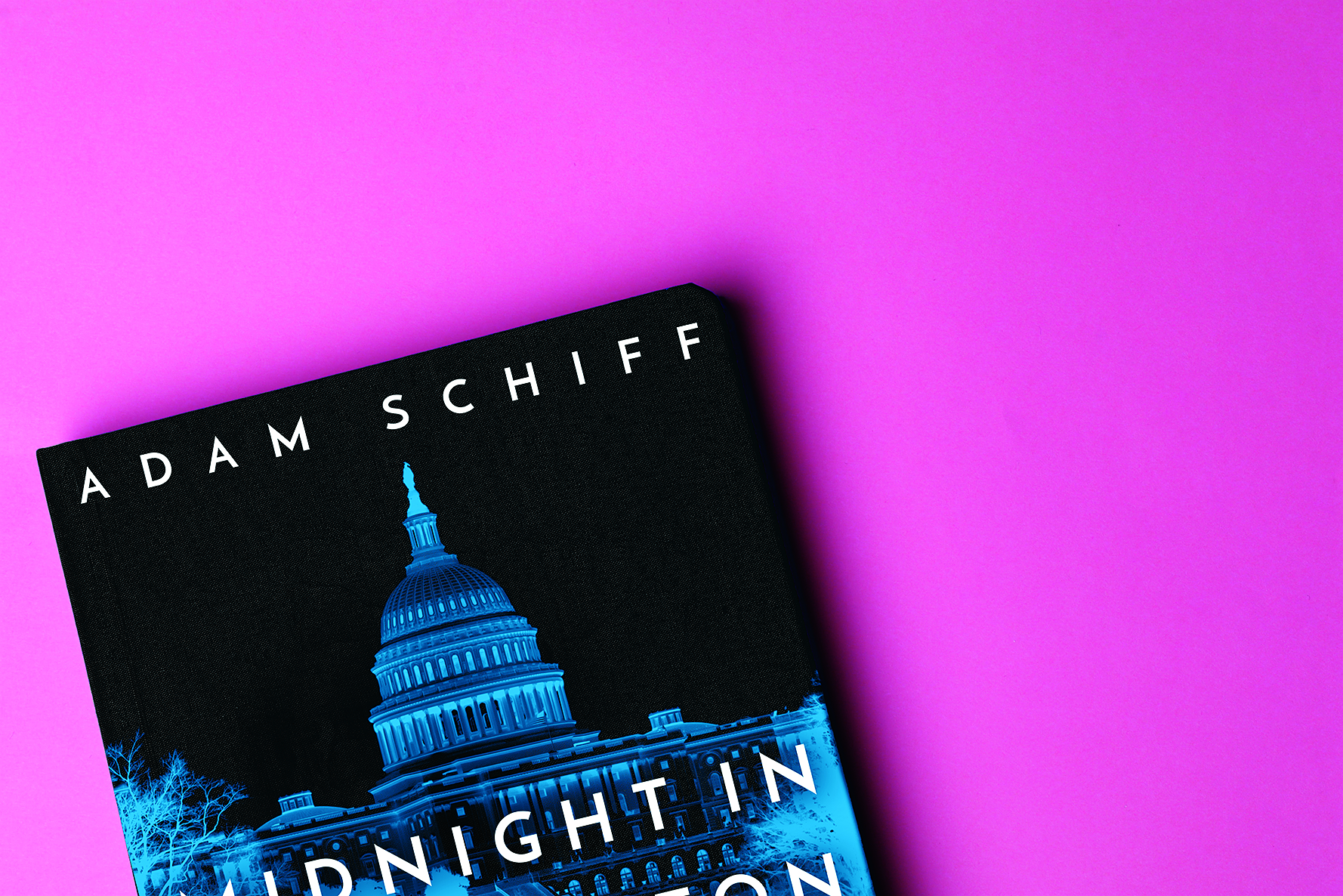 The New Trump Tomes
While the initial wave of Trump memoirs was defined by buzzy accounts of chaos and incompetence, the latest firsthand accounts aim to satiate our hunger for in-the-room details while tackling weightier questions, says Carlos Lozada, who consumed 150 Trump-related titles while researching his own book, What Were We Thinking. Stephanie Grisham's tell-all was filled with gossipy nuggets, but it also addressed the larger issue of why Trump die-hards remained loyal. Former senior national-security official Fiona Hill's new book goes beyond the first impeachment proceedings to recount a broader narrative about the ascent of populist heads of state. And Congressman Adam Schiff's volume isn't simply a catalog of Trump's transgressions—it's a look at the frustrations of investigating a President in a polarized Congress.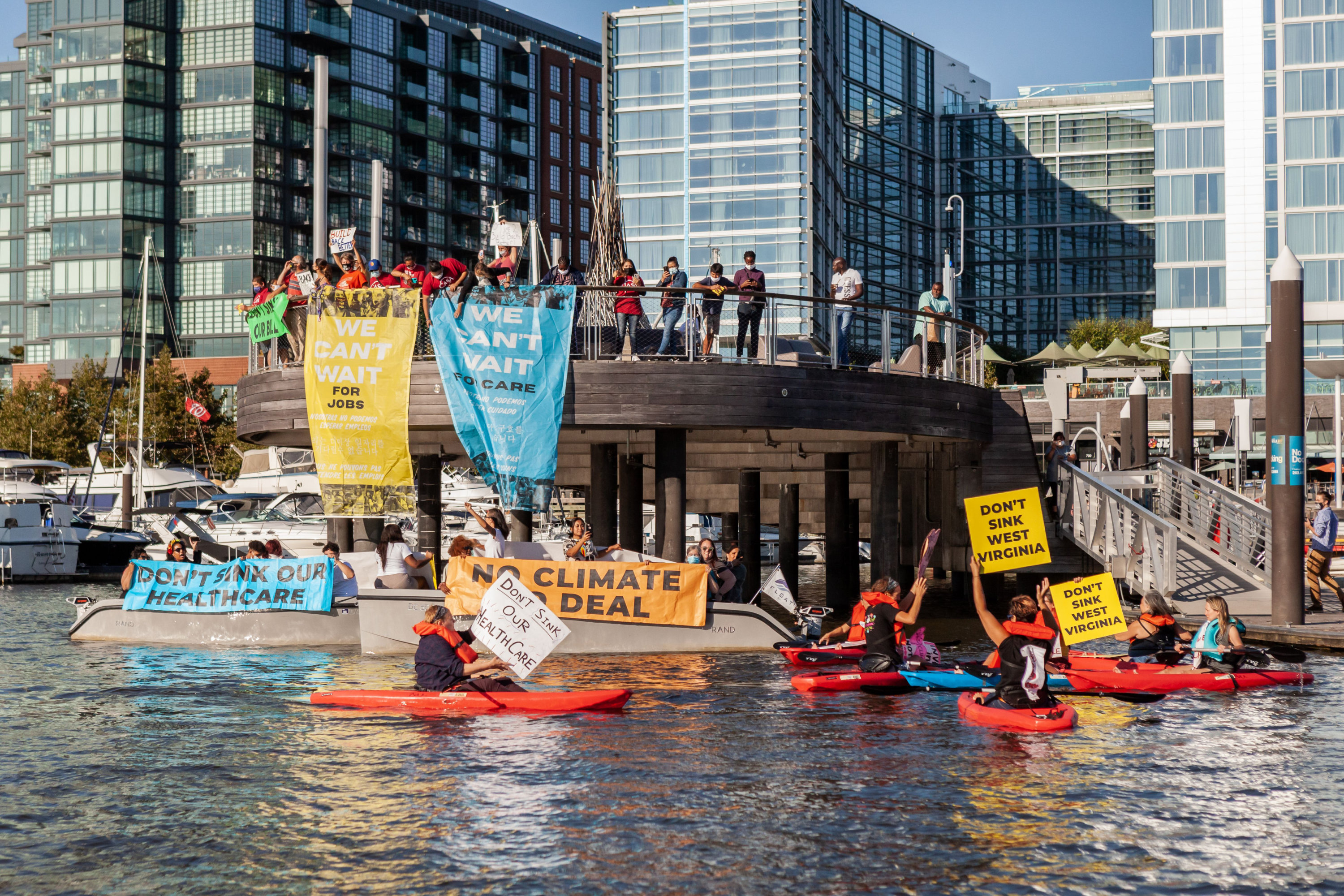 The New Way to Protest
Gathering a horde of demonstrators outside politicos' offices isn't so fun when the offices are closed by Covid. Which may be why the last 18 months have featured the rise of the "house call." Body bags were laid in front of Senator Mitch McConnell's house, a go-go truck paid a visit to Postmaster General Louis DeJoy's residence, and a candlelight vigil at Senator Josh Hawley's home went viral after the lawmaker falsely called foul on Twitter. If the fall's kayak protests outside Senator Joe Manchin's houseboat are any indication, the trend could be here to stay—for better or worse.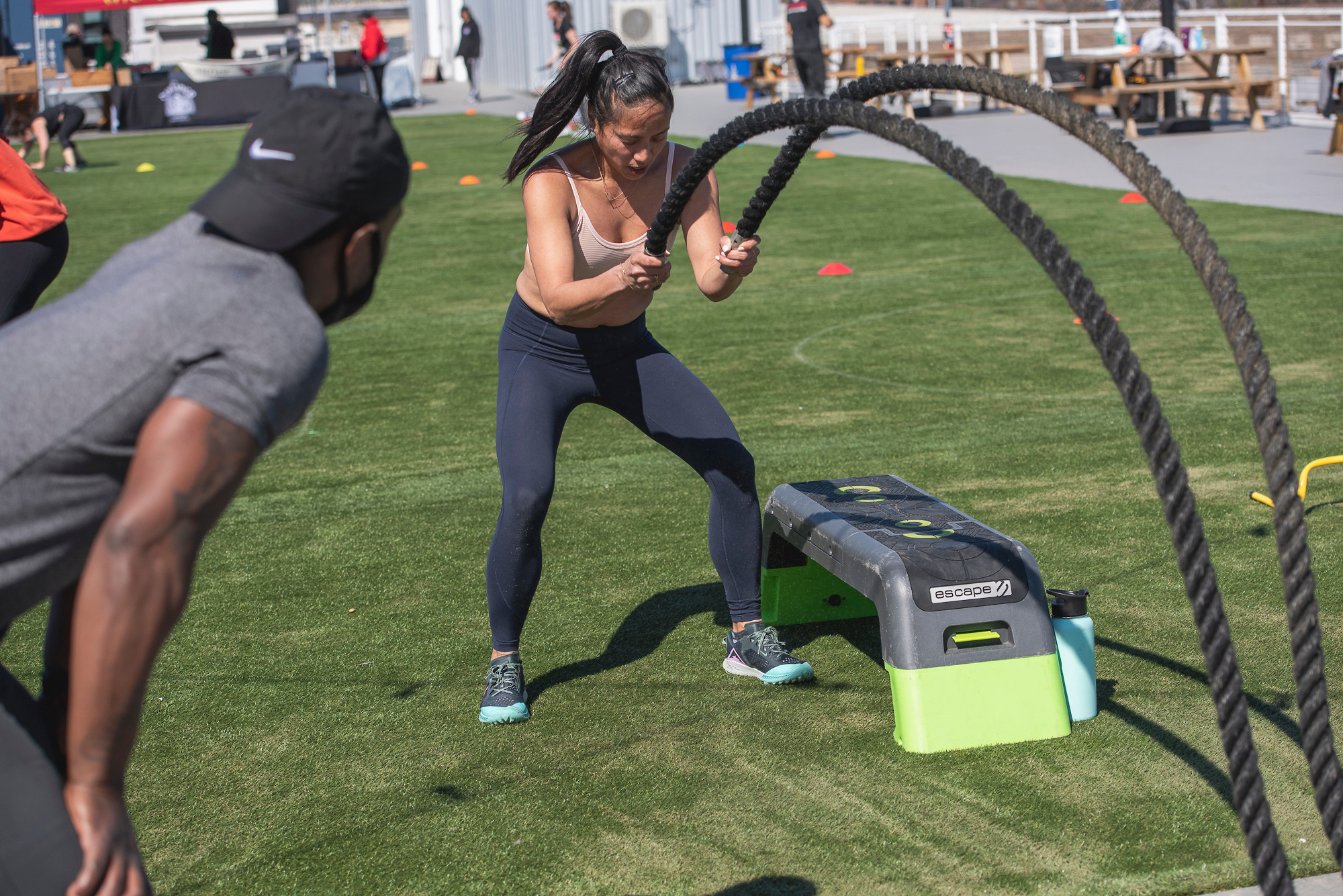 The New Everywhere Gym
In-person fitness is back, but studios are still offering opportunities to sweat it out at home. Virtual startup Moxie opened a Bethesda gym last year with membership options that include in-person only, virtual only, and hybrid workouts. Meanwhile, instructors are still streaming on-demand classes at studios such as Bloomingdale's Bluebird Sky Yoga—ideal for different comfort levels and schedules. Outdoor workouts are also sticking around: The Vida gym chain runs such courses at three DC locations, and the conditioning studio Cut Seven opened a 2,000-square-foot space on the 14th Street corridor with retractable garage doors for fresh-air fitness in any weather.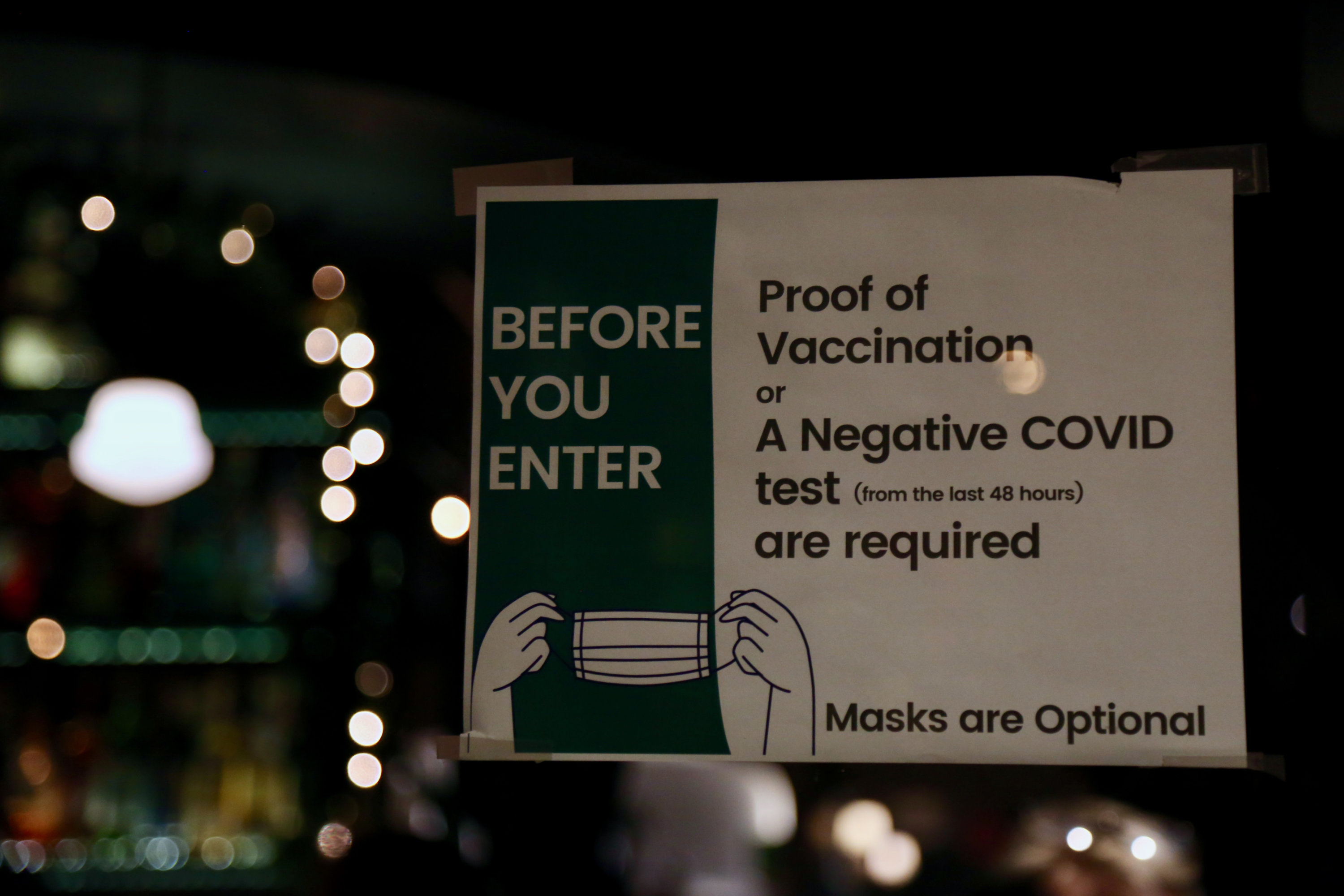 The New Customer-Service Adage
The old hospitality maxim "The customer is always right" has been busted in the pandemic—not that it was ever true. Credit waitstaff who have to double as Covid cops—yes, you must wear a mask; no, you can't push tables together—and certain customer behavior that's, ahem, irrational at best (remember the hostess who was punched in the face at Carmine's?). More business owners are also vocally fighting back on Yelp and social media when they deem a patron's behavior unfair or untruthful. Even in the wake of lifted restrictions, restaurants continue to struggle after almost two years of turmoil. In short, be kind when you dine.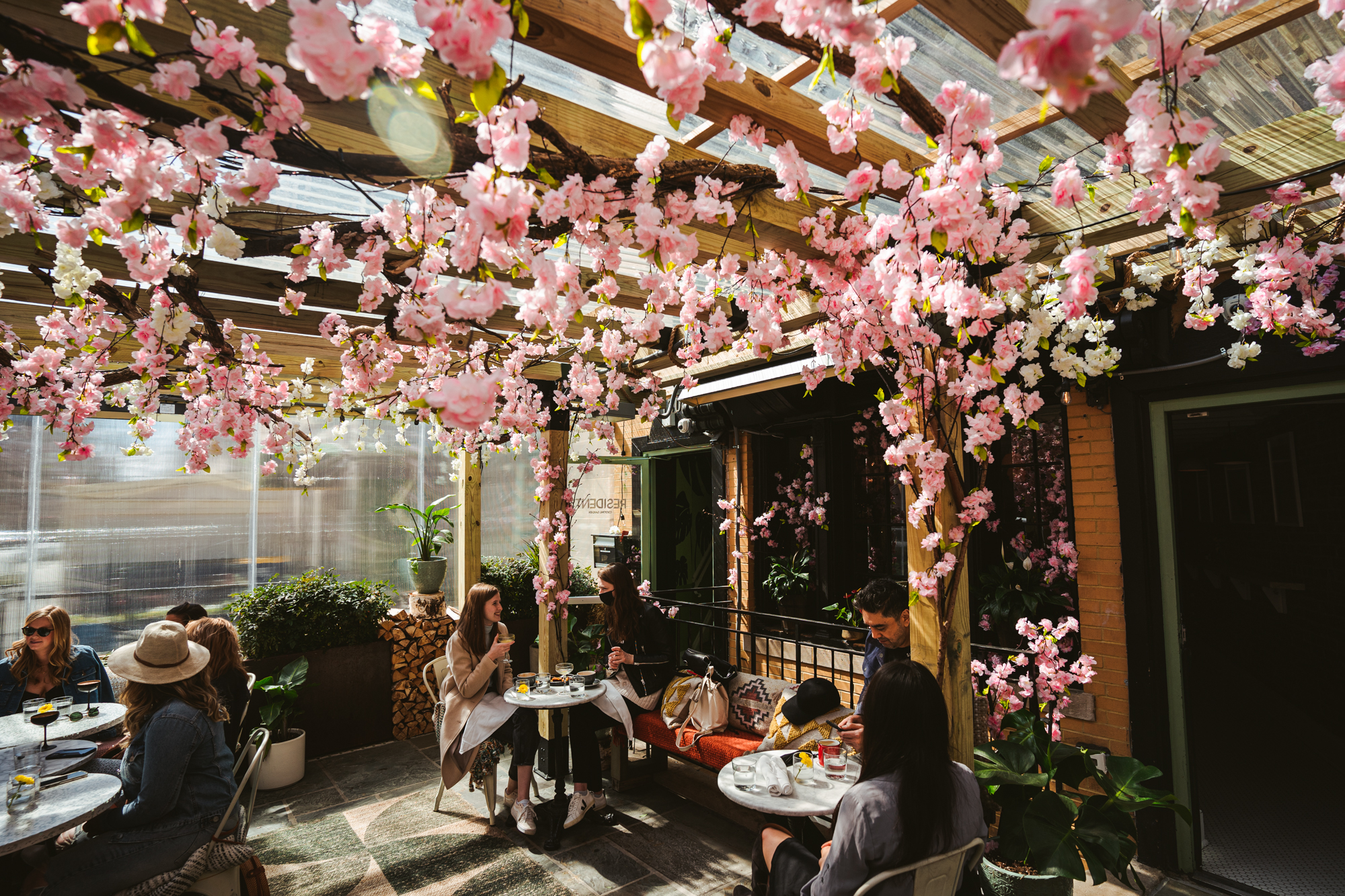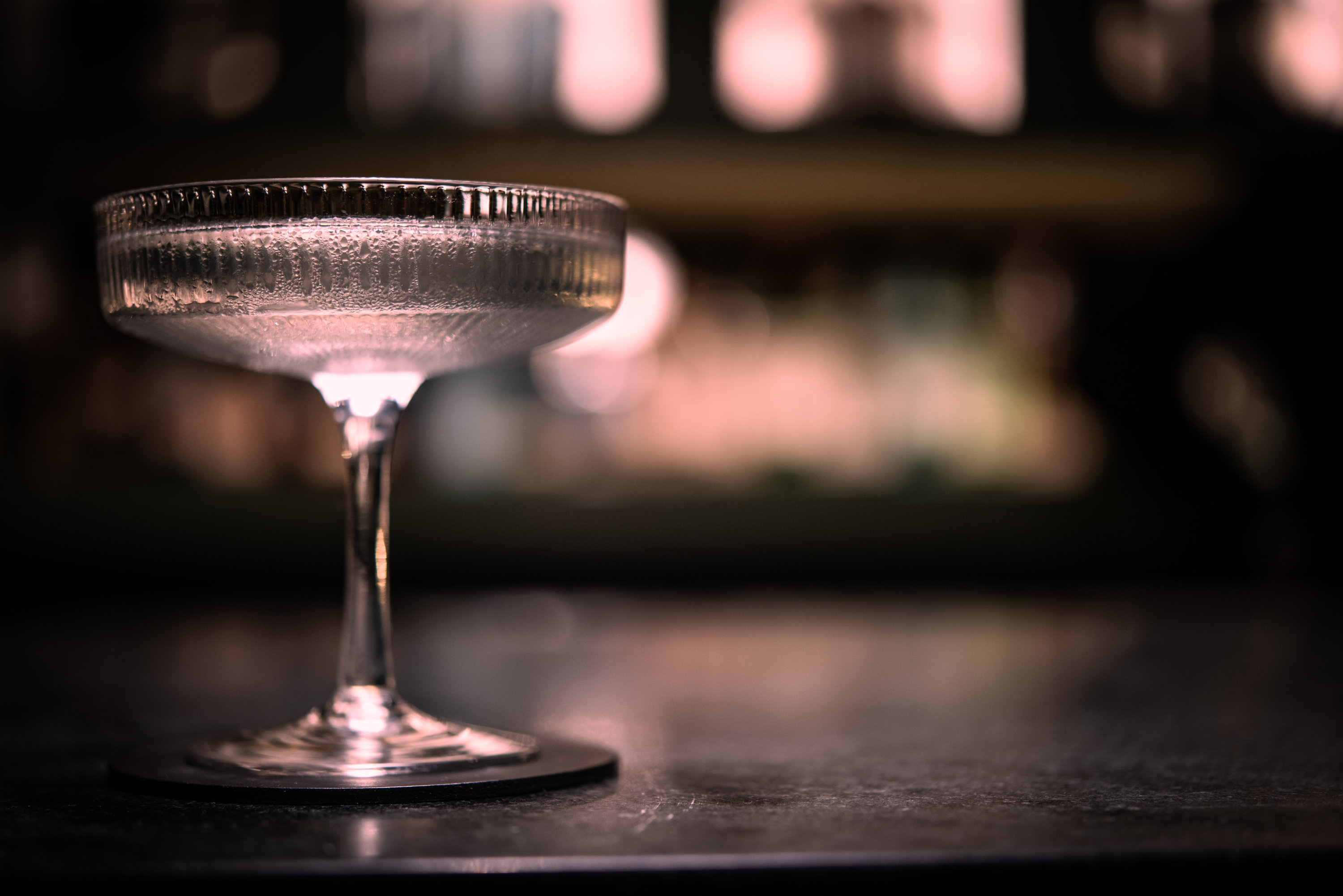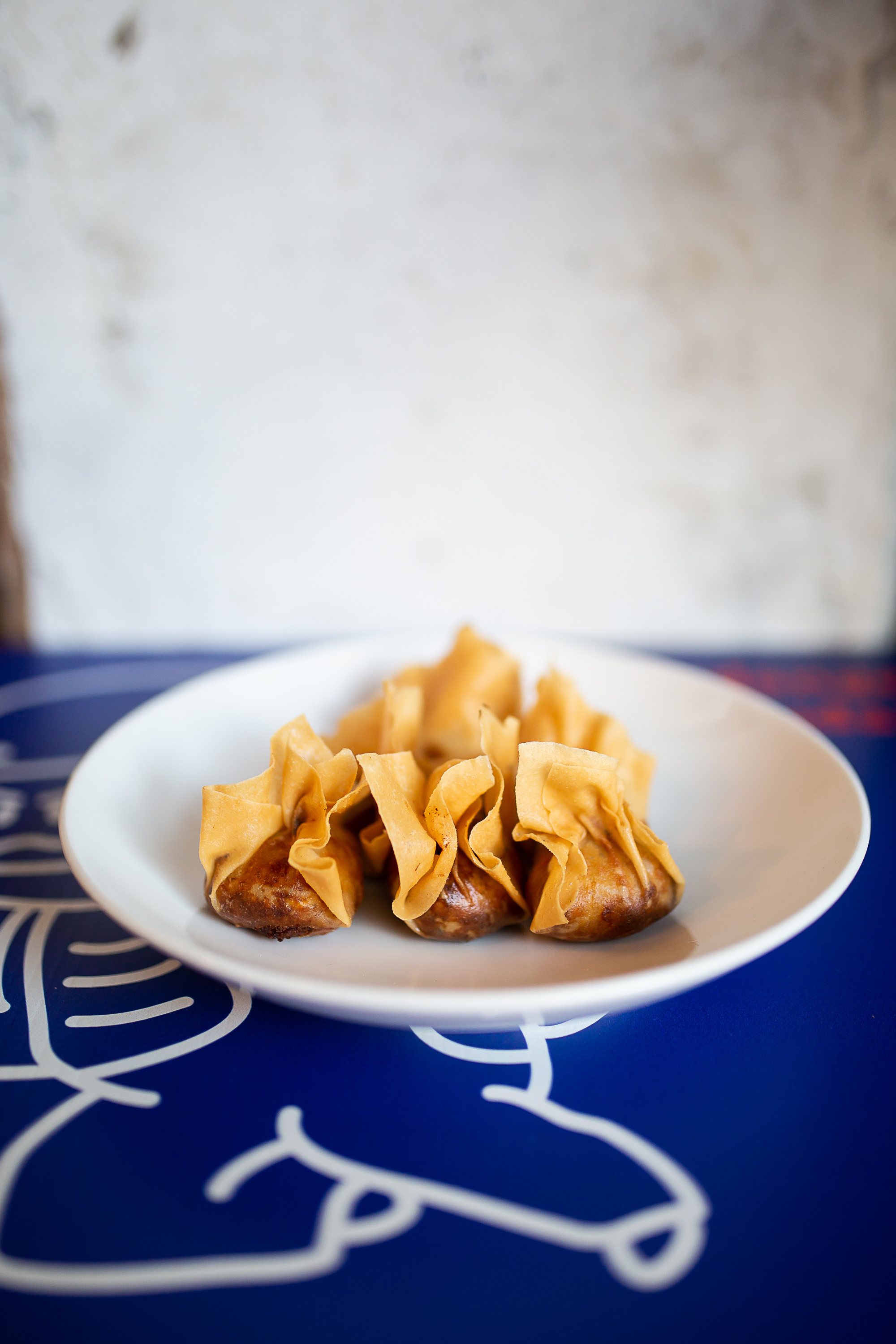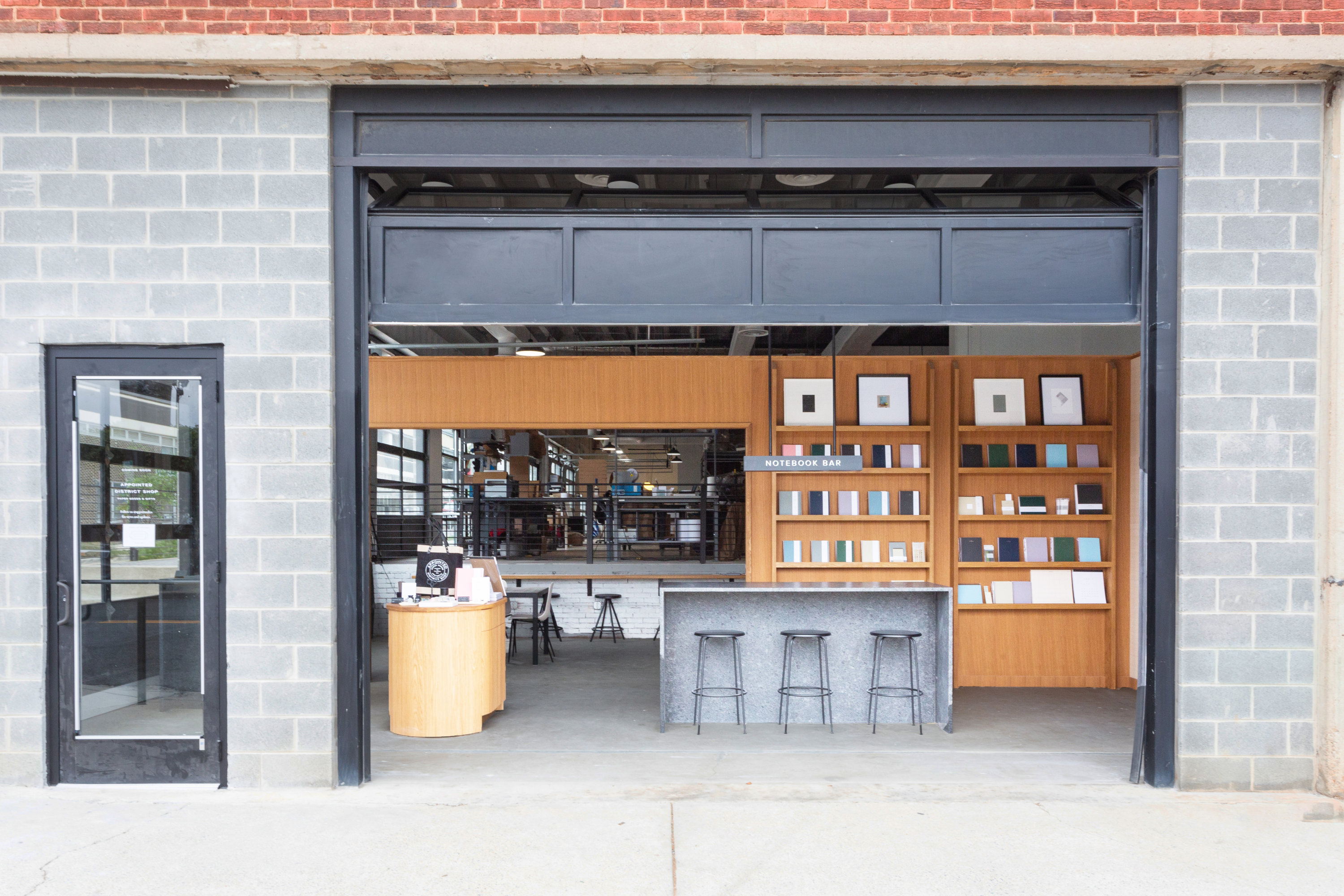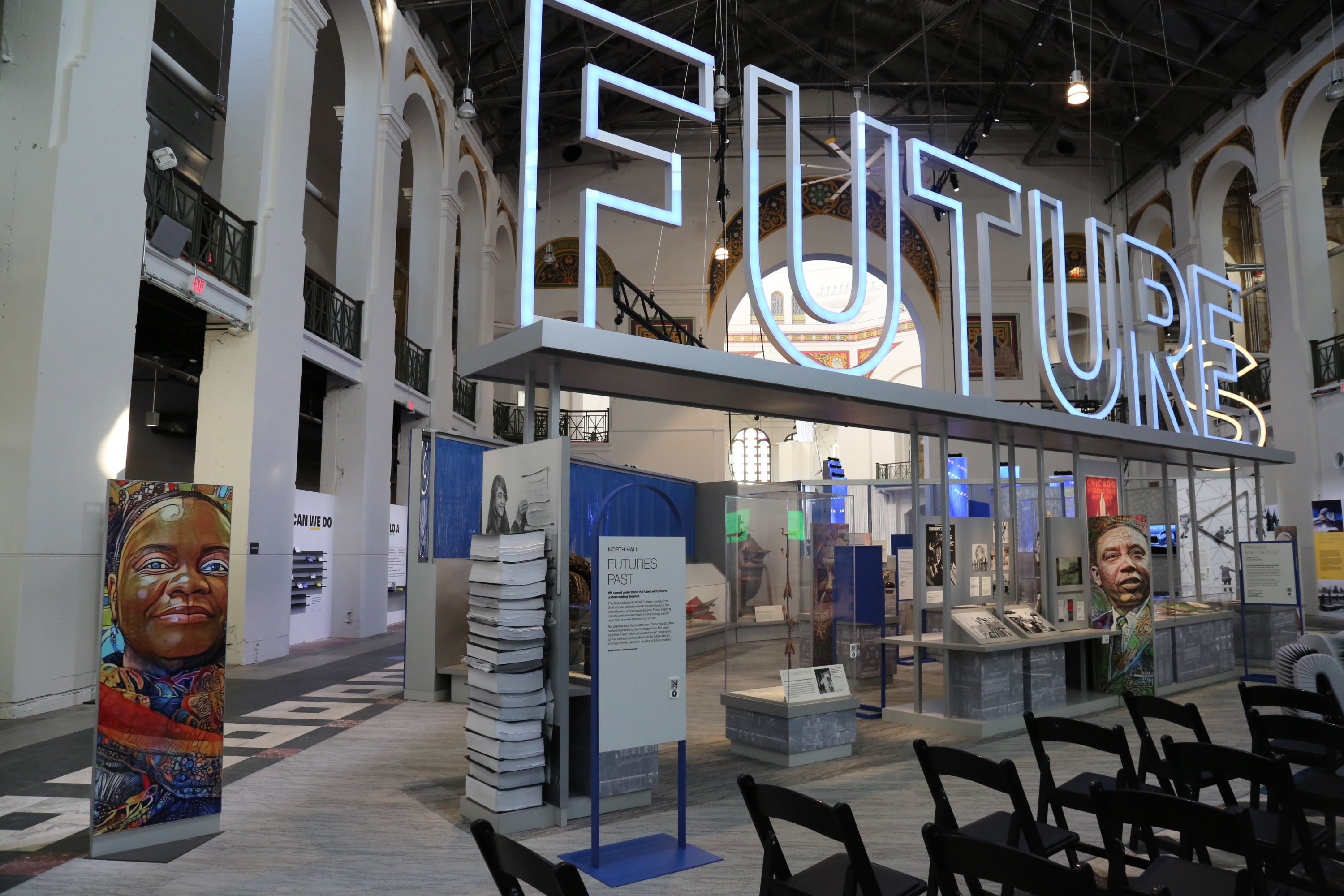 Back to Top
11. Museums | Three New (or Reinvented) Museums
You know the Smithsonian stalwarts. These Covid-era openings are the latest additions enlivening the museum scene.
Flying taxis and emotive robots feel like sci-fi reveries, but you can find the real-life prototypes on display in the building's "Futures" exhibition. The historic space reopened after almost 20 years of closures with more than 150 forward-thinking artifacts. 900 Jefferson Dr., SW.
There are no "do not touch" signs at the language museum. Instead, visitors are encouraged to interact with displays that contextualize words in humor, songs, and speeches. You can open books in the sweeping library for a mini–light show revealed within the pages. 925 13th St., NW.
The whimsical museum adjacent to the Ronald Reagan Building combines techy installations with classic playground equipment to teach kids about science and technology. Little ones explore tactile exhibits such as a racecar track and a cloud-inspired jungle gym. 1300 Pennsylvania Ave., NW.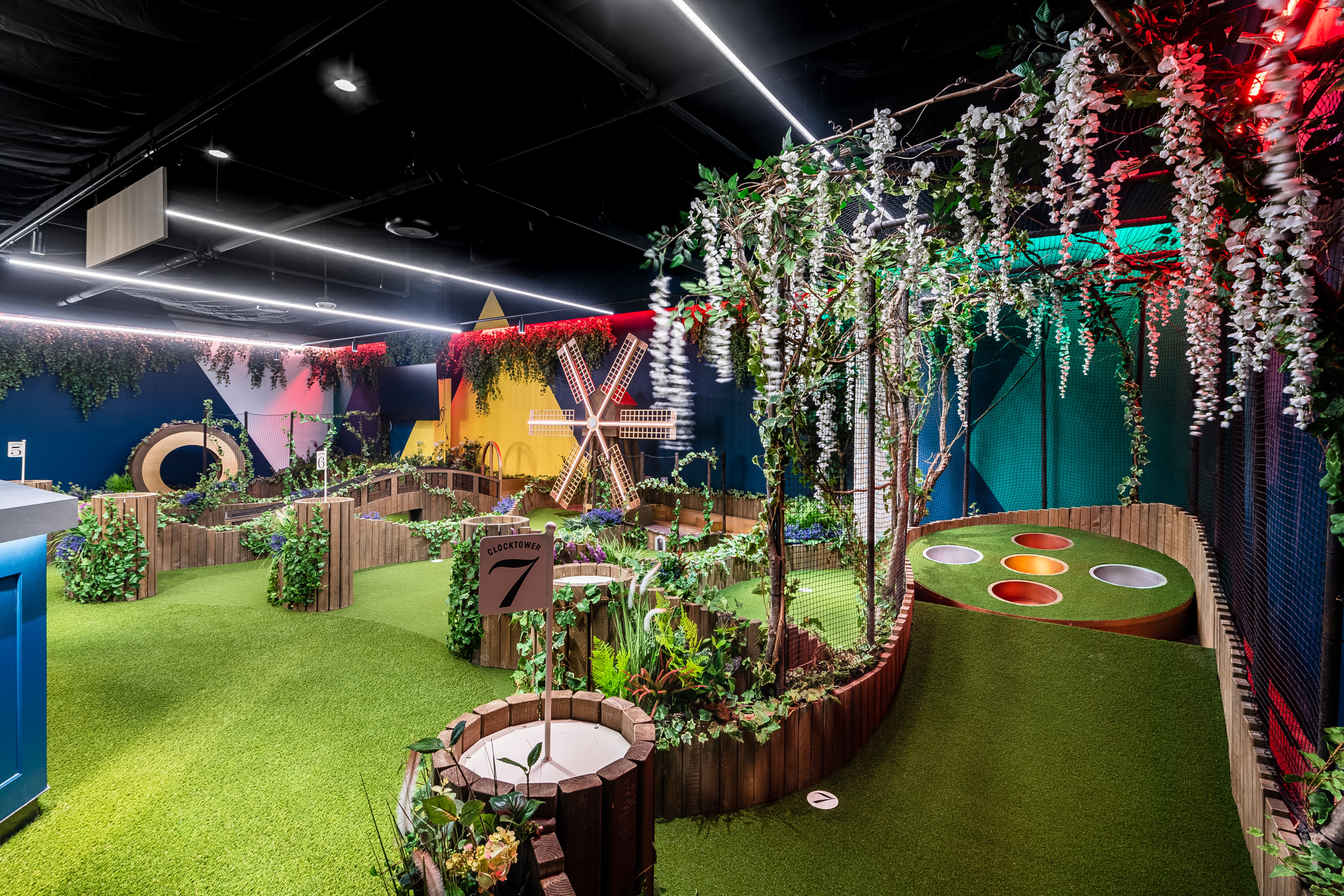 Back to Top
12. Nightlife | New Bars With Games
Forget dinner and a movie. Four spots are combining drink and play for an unconventional night out.
Is there better post-quarantine catharsis than throwing an axe? Groups looking to partake in the lumberjacktivity can reserve a lane at Fauquier County's Farm Brewery at Broad Run. Chase hatchets with hops brewed onsite. 16015 John Marshall Hwy., Broad Run.
Remember the Village Lanes Bowling Center? The revamped space is still a spot to knock pins—albeit an upscale version with charcuterie boards and sangría. If bowling a strike in one of the 16 lanes isn't your thing, head to the arcade for throwback games like PacMan and Skee-Ball. 49 Catoctin Cir., SE, Leesburg.
This London expat houses two nine-hole courses in Dupont Circle with obstacles such as a spinning water wheel and looping greens. Caddies shuttle beer and frozen cocktails onto the course to pair with a mini–food hall of New York–style slices, Southern burgers, and street tacos. 1330 19th St., NW.
The two-story bar in Capital One Arena made its debut in June as the country's first sports-betting venue inside an athletic stadium. Catch games on the massive jumbotron while placing wagers at 30 kiosks. Michelin-starred chef Nicholas Stefanelli designed the menu with cheffy riffs on tailgate favorites. 601 F St., NW.
Back to Top
13. Transportation | New Ways to Get Around
We may be going places again—but we're not necessarily going the same way. Some new rules of the road:
Cheaper Metro Fares
Weekend rides are now $2; weeklong bus passes are $12.
Free Buses
Alexandria's DASH system has ended fare collection.
Bring Your Bike on MARC
All trains now have racks for at least four bicycles.
Lock Up That Scooter!
DC now requires all rental scooters to end their ride locked by a cable.
Speedier Screening at Reagan National
New security halls promise to get you to your flight faster.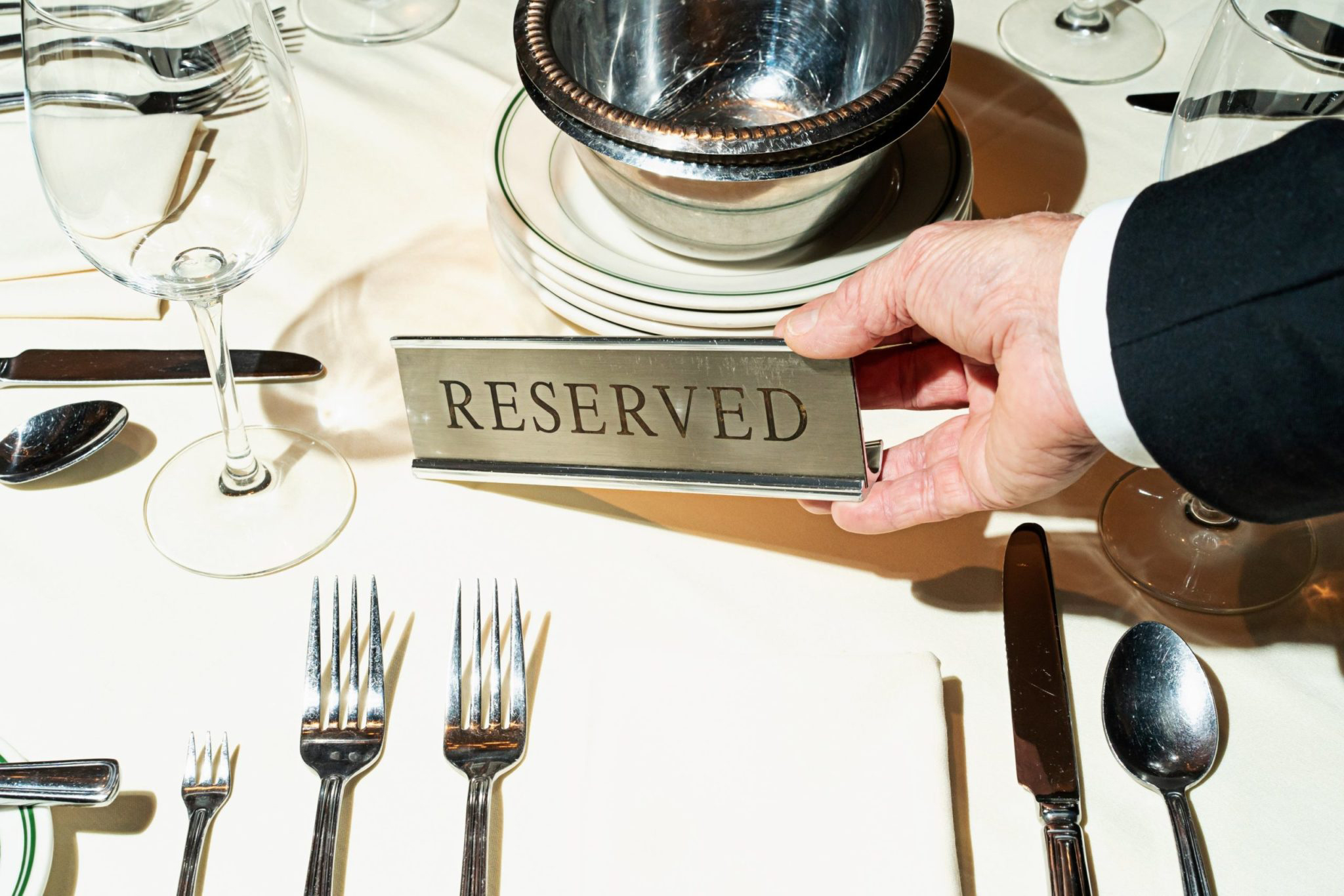 Back to Top
14. New Rules For Dining Out
Make Reservations (Yes, Even for Burgers)
Only the fanciest spots used to have mandatory reservations, but now more casual places like Bethesda's Woodmont Grill require them (no walk-ins, even for a French dip).
And Keep Them
More businesses require credit cards to book, and charge for last-minute cancellations or no-shows—typically $10 to $20 within a 24-hour period, a small fee considering what it costs restaurants to hold an empty table.
Bring Your Vaccination Card
The spectrum of businesses requiring proof of vaccination is wide, from dive bars such as Ivy & Coney in Shaw to Michelin-starred tasting rooms like Gravitas. When in doubt, go out with your card, and check business websites in advance.
Reserve Customizations for Your Fast-Casual Bowl
Add avo? Maybe not. Given the soaring cost of ingredients and massive supply disruptions, many chefs are keeping their menus like Ryan Gosling's hair: short and tight.
Back to Top
15. New Rules For Parties
Keep It Small
Comfort levels vary, but many guests remain wary of tight crowds. Keep your guest list trimmed according to your space, ensuring that people have a little more room to move about.
Gather Outside
If you have the space, set up an indoor/outdoor floor plan. Make your balcony, patio, or rooftop as accessible as possible for guests who may prefer alfresco.
Goodbye, Buffets
Grazing tables and self-serve buffets still give some people pause after almost two years of hyper-hygiene. Think about setting up less communal options such as individually plated bites and attendant-served stations.
Consider Proof or Test Rules
Similar to events and entertainment venues, some private functions are requiring proof of vaccination or a negative Covid test. Companies such as Sameday Health and Event Scan can be contracted—for a premium—to conduct onsite testing.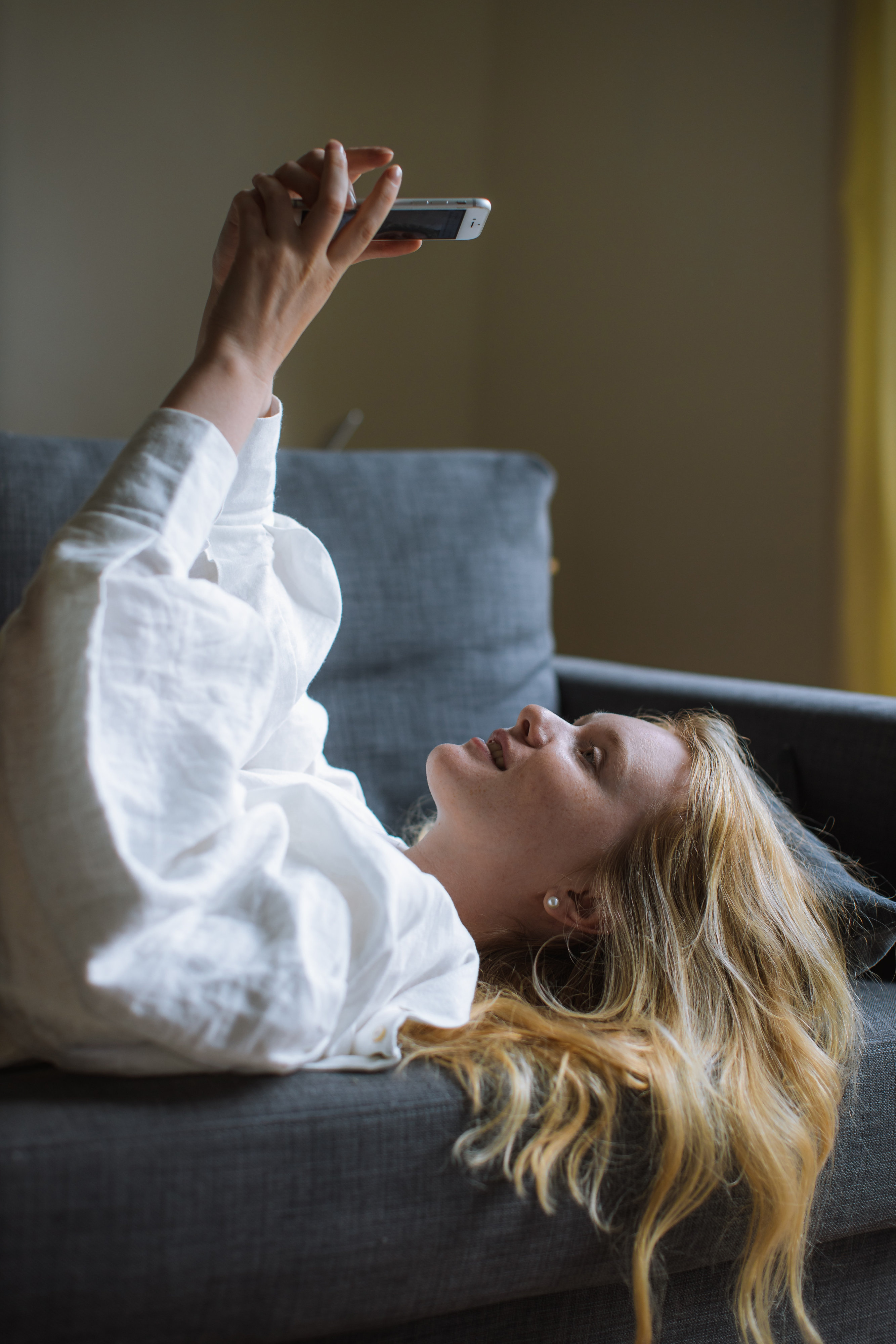 Back to Top
16. New Rules For Dating
Start With Vaccination Status
If vaccination status is a deal breaker, make sure a potential partner is on the same page—some singles are even touting their jab on dating profiles. "It opens up the lines of communication," says dating coach Erika Ettin, founder of A Little Nudge.
Be Transparent
No one wants their time wasted, especially after months of social distancing at home. If you're looking for a serious relationship, let suitors know you're thinking long-term. And if a casual hookup is more your speed? Set the expectation ASAP.
Don't Restrict to In-Person
First dates on FaceTime were de rigueur during quarantine, and the virtual introduction can still act as a low-stakes entry point to meeting IRL. "It's a chance to say hello and see if there's something there," says Michelle Jacoby, founder of DC Matchmaking.
The DC area is currently experiencing record-high numbers of new Covid cases due to the Omicron variant. Attending in-person events could now be significantly riskier, even for vaccinated people. You can find more info here: DC, Maryland, Virginia
This article appears in the January 2022 issue of Washingtonian.