One place to start to get an understanding of the current state of Washington's tech scene: the jerseys of the Washington Spirit. That's the women's professional soccer team that has called DC home since 2012 and that, at the end of last season, added to its kits the name of its new sponsor: IntelliBridge.
Few Spirit fans probably know it, but the McLean company has emerged as a major provider of IT and data-analysis services to the government and the intelligence community. It was formed just two years ago through the merger of two local companies, an effort led by a Chevy Chase investment firm headed by a Georgetown grad who trained by the side of a former Secretary of Defense.
It's the DC tech scene in a nutshell: homegrown, interconnected, rooted in government but looking beyond—and successful.
Yet as many constants as there are in Washington's tech landscape—defense and cybersecurity remain big business, regularly producing billion-dollar companies that dot the area—much is constantly changing, too.
This past year saw growing companies trying to navigate a flood of money into the tech arena; funders scrambling to diversify the tech pipeline to include more women and people of color; new arrivals in government looking to remake the country's rules around competition; and lobbyists working to reset official Washington's increasingly tense relationship with the American tech industry. It also saw innovation grown out of the pandemic: One entrepreneur used our region as a laboratory for a new approach to matching customers looking for a haircut with barbers seeking more autonomy at work.
Washington might not be Silicon Valley, says Melissa Bradley of the investing firm 1863 Ventures, "but there's a vibrancy" here. That's reflected on this year's Tech Titans list.
The Starters: Entrepreneurs, Founders, and Early-Stage CEOs
Reggie

Aggarwal, David Quattrone, and Chuck Ghoorah
Cvent | CEO and Founder (Aggarwal), Cofounder and CTO (Quattrone), and Cofounder and President of Worldwide Sales and Marketing (Ghoorah)
This Tysons event-technology business of more than 4,000 employees is planning for a future when events are hybrid or when going to a convention is more attractive because the plane ride is part of the experience. As 2021 wrapped, Cvent went public for a second time, via a special-purpose acquisition company, or SPAC, in a deal that valued it at $5.3 billion.
Randy Altschuler
Xometry | CEO
The Rockville manufacturing platform started by Altschuler—a serial entrepreneur and two-time congressional candidate—might pair a small Rust Belt manufacturer looking for work with a coastal company like SpaceX or BMW. Xometry went public last year and is now worth north of $2 billion. Says Altschuler: "My political days are over."
Justin Antonipillai and Amol Deshpande
WireWheel | CEO (Antonipillai) and Chief Scientist (Deshpande)
During his stint in the Obama Commerce Department, Antonipillai saw that "companies had to show they were doing the right things with customers' data, and that was becoming a lot harder." He cofounded his Arlington data-management company alongside Deshpande, who teaches computer science at the University of Maryland.
Jim Bankoff
Vox Media | Chairman and CEO
Vox—which has more than a dozen brands, including the tech site The Verge and New York magazine—recently merged with Manhattan's Group Nine Media. Part of Bankoff's role? Figuring out how to successfully marry two companies.
Sanju Bansal, Aneesh Chopra, and Dan Ross
CareJourney | Chairman (Bansal), CEO (Ross), and President (Chopra)
CareJourney's mission, says Ross, is to make "really complex data about healthcare easy to understand." Clients include Universal Health Services and Banner Health.
Jennifer Bisceglie
Interos | Founder and CEO
The 15-year-old firm uses AI to help clients­—from corporations to NASA—manage supply chains. A latest round of funding valued the company at more than $1 billion.
Matt Calkins
Appian | Founder and CEO
Calkins's cloud-based "low code" development platform went public in 2017, and it's been a hit with customers excited by the ability to build apps simply and visually—especially during the pandemic, when companies had to pivot quickly.
Jane Chappell
Altamira | CEO
A three-decade veteran of the defense-and-aerospace behemoth Raytheon, Chappell joined Altamira in 2021. The McLean firm focuses on what it calls "space superiority, cyberspace, and battlespace awareness."
Michael Chasen
Class Technologies | Cofounder and CEO
"I saw the challenges my own kids were having engaging on Zoom" during virtual classes, Chasen says. So he added about a hundred features to his teaching software on top of Zoom, such as the ability to proctor quizzes. The company has now raised $160 million and expanded to 250 employees.
Timothy Chi
The Knot Worldwide | CEO
Chi has had to steer The Knot—a platform where couples-to-be can find vendors—through challenging pandemic times, but he sees a bright horizon as people get back to in-person celebrations.
Ronnie Kwesi Coleman
Meaningful Gigs | Cofounder and CEO
Growing up in Ghana, Coleman watched people struggle to get a decent-paying job but came to see how remote work can change that. Meaningful Gigs, which launched in 2019, connects digital designers from Africa with companies such as Meta and Starbucks that are hungry for diverse talent.
Jason Crabtree and Andrew Sellers
Qomplx | CEO (Crabtree) and CTO (Sellers)
Crabtree, a West Point graduate, and Sellers, an Air Force Academy alum, founded their Tysons analytics firm in 2015. Although a planned IPO—worth almost $1.5 billion—was called off in August due to "market conditions," the company is sticking to its mission: "allowing organizations to make economically rational decisions about cybersecurity and other challenging risks."
Clint Crosier
Amazon Web Services | Director, Aerospace and Satellite Solutions
Crosier, a retired major general, came to AWS after a 33-year career in government, including helping launch Space Force. At AWS, he helps those in the space business tap cloud computing.
Tom Davidson, Ray Martinez, Jon Chapman, and Ellen Patterson
EverFi | Founder and CEO (Davidson), Presidents and Cofounders (Martinez and Chapman), and COO (Patterson)
The West End company—which serves up money lessons to schools—has gotten even more traction as states and jurisdictions have made financial literacy part of their curricula. Blackbaud acquired EverFi last December in a deal worth $750 million.
Matt Desch
Iridium | CEO
"We cover the 90 percent of the world that doesn't have cell-phone connections," Desch says of the satellite-communications company he runs. Iridium, an outgrowth of Motorola, went bankrupt in the '90s, but Desch revived the company. It's now public and profitable, with a market cap of $5 billion.
Chris Duffus
FonBnk | Founder and CEO
Duffus says he came up with FonBnk after his brother-in-law returned from Kenya with a mobile SIM card that had airtime left on it—and Duffus was able to resell the minutes on Facebook. In places where prepaid mobile plans are common, airtime can serve as digital currency. FonBank, launched in 2020, exists to empower that market.
Andrew Florance
CoStar Group | Founder, Director, President, and CEO
This real-estate intelligence company—its more than two dozen brands include Apartments.com—ended the year with nearly $2 billion in revenue.
Jeff Grass
Hungry | Chairman and CEO
Hungry connects chefs to offices and others looking for a catered meal. Pandemic pivots kept it afloat, and now it's looking to expand to LA, San Francisco, and San Jose.
Sameer Gulati
Ordway Labs | Founder and CEO
Gulati is parlaying his background in billing and business-management software into Ordway, whose "revenue automation" helps companies make money while allowing investors to know how business is going.
Tim Hwang and Gerald Yao
Fiscal Note | Cofounder and CEO (Hwang), Cofounder and Chief Strategy Officer (Yao)
The nine-year-old DC firm has grown into a policy-tracking, government-relationship-management behemoth thanks to acquisitions—its brands include CQ, Roll Call and Oxford Analytica. It's reportedly eyeing going public at a $1.3-billion valuation.
E. Wayne Jackson III
Sonatype | CEO
The 14-year-old firm tackles vulnerabilities in open-source code. It's a growing need: The firm, bought by Vista Equity Partners in 2019, added about 200 employees last year.
Reid Jackson
Unison | CEO and President
This Dulles company works with government contractors, federal agencies, and others to understand how to buy products—in part by tapping into predictive analytics.
Jasmine Jones
Myya | Founder and CEO
Jones says she got the idea for Myya after watching her grandmother struggle to find a post-mastectomy prosthetic that matched her skin tone. The company has a store in Glenarden but recently expanded online, doing virtual fittings of breast forms in such colors as "sienna" and "cashmere." Myya raised $1.25 million in pre-seed funding.
Marc Katz
Custom Ink | Cofounder and CEO
In the late '90s, Katz and a pair of college friends opened a business that digitized on-demand printing of apparel—THINK JACKSON FAMILY reunion T-shirts and the like. Now it's a half-billion-dollar business, headquartered in Fairfax's Mosaic district.
Michael Keeler and Todd Fredrick
LeaseAccelerator | Executive Chairman (Keeler), CEO (Fredrick)
This Reston firm helps clients manage the financial side of products they lease—whether copiers, forklifts, or life rafts (Carnival Cruise Line is a customer). It also helps users prove they're not cooking the books by hiding debts in leases—a compliance need.
Thomas Kramer
IonQ | CFO
Kramer, who has been CFO at the high-profile DC startups OPower and Cvent, joined IonQ in February 2021. The College Park quantum-computing outfit is said to be breaking records in its field. It went public in October and is now valued at $2 billion.
Alberto Lacaze
Robotic Research and RR.ai | CEO
These two Clarksburg companies specialize in turning vehicles, such as military trucks and tractors, autonomous for service in rough conditions.
Cary Lawrence
Decile | CEO
In 2020, Decile spun out of parent company SocialCode. The new customer-analytics business helps companies—such as Brooklinen, Athletic Greens, and Framebridge—understand who their online customers are.
TJ Leonard
Storyblocks | CEO
Storyblocks offers subscribers all-you-can-use access to video, images, and sounds—matching the internet's bottomless hunger for content. The Arlington company pledges that by year's end, 20 percent of its footage with people in it will feature people of color.
Charles Miller
Lynk | Cofounder and CEO
"Nobody else thought it was possible we could connect a satellite to the phone in your pocket," says Miller, whose Falls Church firm apparently has done so, using low-power radio chips in phones. Miller says the coverage could prove valuable in disasters, such as tornado-struck towns.
Haroon Mokhtarzada
TrueBill | Cofounder and CEO
The Silver Spring firm uses AI to figure out where users can save a bit of money, such as on the $12.99-a-month streaming subscription they forgot about. Rocket—known for online mortgages—recently announced it was paying $1.2 billion for TrueBill.
Tobin Moore and Adam Vitarello
Optoro | Cofounder and CEO (Moore) and Cofounder and President (Vitarello)
More than 15 percent of what retailers try to sell either never moves off shelves or gets returned, according to this DC firm specializing in reverse logistics. Optoro eases the pain of sending back products, including by letting customers start the process at home. That appeals to stores with fewer workers to manage returns and more online shoppers.
Obi Omile
TheCut | Cofounder and CEO
Omile had recently moved back to the area and was commiserating with friends over how hard it was to find and book time with a good barber. His app, TheCut, matches barbers with those who need a trim and, says Omile, has more than 3 million users.
Jeb Ory and Steven Schneider
Capitol Canary | Cofounder and Chief Strategy Officer (Ory) and CEO (Schneider)
Founded in 2012, Capitol Canary was once Phone2Action, which pretty much summed up what it did: let people dial up elected representatives to tell them to do something. But after a funding burst, it expanded its offerings to include legislative tracking, insights into decision makers, and more—then rebranded. Customers include Walmart and Pharma.
Bill Pardue, Jordan Foley, and Beverly Parker
Athenium Analytics | Chairman and CEO (Pardue), President (Foley), and Executive Vice President (Parker)
Athenium Analytics helps both traders and insurance companies make business decisions by assessing the risks of hurricanes, wildfires, and other weather uncertainties.
Abir Ray
Expression Networks | CEO and CTO
Expression Networks, which Ray founded in 1997, works with DoD and the intelligence community on needs such as systems engineering and spectrum management.
Andrew Rosen
Interfolio | CEO
Rosen, a vet of both Blackboard and Micro­-Strategy, took over Interfolio in 2015. During his tenure, the DC firm has expanded its offerings, which include equipping professors to build out their all-important portfolios and helping universities manage the tenure process—transferring to digital an ecosystem that's long been on paper.
Rick Rudman
Curbio | Founder and CEO
Years ago, a friend asked Rudman for $30,000 to upscale his house before putting it on the market. Rudman—who sold his previous company, Vocus, for nearly a half billion—declined but saw a business opportunity: funding and facilitating the fixing-up of houses before sale, then getting repaid at closing. Curbio makes it easier, says Rudman, by giving clients a digital dashboard to track a renovation's progress. The Potomac firm, which recently closed a $65-million funding round, operates in 25 of the largest US cities.
Adam Siegel
Recurate | Cofounder and CEO
One way for companies to reduce how much stuff ends up in landfills? Make it easier for customers to resell wares. Recurate, which started in 2019, helps brands create a resale section on their websites. In addition to helping the earth, it polishes companies' sustainability bona fides and keeps customers on their sites instead of straying to third-party sellers. Steve Madden, Ministry of Supply, and Peak Design have signed on.
Doug Smith
Ligado | President and CEO
In 2020, this satellite-communications company won FCC permission to build a national broadband network capable of supporting 5G—inflaming critics who argue that it threatens the use of GPS. The debate has drawn in nearly all of Washington, from Congress to the Pentagon. Charged with navigating the Reston firm through all that is Smith, a telecommunications vet.
Steve Trundle
Alarm.com | President and CEO
Trundle was CTO at MicroStrategy when he got a security system installed in his Annandale home—and, he says, was disappointed with the experience. The company bought and built out the Alarm.com domain, eventually expanding it into a security giant whose technology is in 8.4 million buildings.
Susan Tynan
Framebridge | Founder and CEO
Tynan started her custom-framing company to operate more quickly and less expensively than framing shops and to change the culture around wall art: More people would frame more often if it was less painful, she says.
Todd Walrath
HomeCare | President and CEO
Launched in 2014, HomeCare connects in-residence caregivers with people who need help, and it now boasts more than 60,000 providers across the country.
Trenor Williams
Socially Determined | Cofounder and CEO
Williams is a doctor whose company helps health plans and other clients understand the social risk factors related to health. The pandemic, he wrote in an op-ed in the Hill last year, was "a clarion wakeup call that demonstrated the inextricable link between healthcare and social care" and showed how determinants such as housing and transportation have a big impact on health.
Back to Top
Official Washington: Appointees, Electeds, and Government Operators
Robin Carnahan and Raylene Yung
General Services Administration | GSA Administrator (Carnahan) and Director, Technology Modernization Fund (Yung)
Carnahan and Yung are trying to improve the way the federal government buys and builds technology. Yung is overseeing a billion-dollar-plus fund to help agencies upgrade often-lagging IT systems.
Rohit Chopra and Erie Meyer
Consumer Financial Protection Bureau | Director (Chopra) and Chief Technologist (Meyer)
Chopra—who, like Meyer, is a veteran of the FTC—has leaned into his new role: for example, calling on Big Tech companies such as Meta, Google, and Apple to share with the feds how they plan to integrate payment tools into their platforms.
David Cicilline and Ken Buck
US House of Representatives | Chair (Cicilline) and Ranking Member (Buck), Antitrust Subcommittee
Rhode Island's Cicilline was a ceaseless critic of President Trump, while Colorado's Buck keeps a MAKE AMERICA GREAT AGAIN hat on his office bookshelf. Yet the two have teamed up on antitrust bills largely hated by the likes of Google, Apple, Amazon, and Meta but that seem to have the best chance in decades to actually become law.
Jen Easterly
Cybersecurity and Infrastructure Security Agency | Director
CISA is the nation's risk adviser, helping the country prepare for threats to computer networks and other critical infrastructure.
Gary Gensler
Securities and Exchange Commission | Chairman
Gensler has emerged as a key decision maker on how the feds should regulate cryptocurrencies such as Bitcoin and Ether.
Victor Hoskins
Fairfax County Economic Development Authority | President and CEO
Hoskins has boosted economic development throughout the area. First was the District, where he helped develop CityCenterDC, the Wharf, and Union Market. Then it was over to Arlington, where he helped attract Amazon. Now he's with Fairfax County, working to grow the presences of companies like Microsoft, Google, and Meta.
Mina Hsiang
US Digital Service | Administrator
Part of Hsiang's mission at the USDS—which helps agencies build citizen-facing websites—is to attract and keep in government those with tech chops. A recent success: quickly standing up CovidTests.gov.
Eric Hysen
Department of Homeland Security | Chief Information Officer
Hysen, a former engineer and program manager at Google, is tasked with making sure the sprawling department's IT serves its mission—and its 240,000 employees.
Joycelyn James and Sybongile Cook
DC Office of Deputy Mayor for Planning and Economic Development | Tech and Innovation Portfolio Manager (James) and Director of Business Development and Strategy (Cook)
James and Cook encourage tech companies to come to, and stay in, the District.
Rob Joyce
National Security Agency | Director, Cybersecurity Directorate
Last year, Joyce became head of NSA's cybersecurity wing, which exists to fight cyberthreats against DoD and the public players it relies on.
Jonathan Kanter
Department of Justice | Assistant Attorney General, Antitrust Division
Kanter was a high-profile lawyer working on competition cases when President Biden tapped him to head Justice's antitrust wing. Past clients have put him in a tough spot: He's worked on legal cases that went after Google, now a subject of inquiry for his division.
Lina Khan
Federal Trade Commission | Chair
A key figure in the reviving American anti­trust movement, Khan was teaching law at Columbia when President Biden named her, at 32, chair of the 1,100-employee FTC. Some in industry objected, but she's rolled along, remaking the agency building cases against some of the US's top tech corporations.
Amy Klobuchar
US Senate | Chair, Antitrust Subcommittee
The Minnesota Democrat is championing a bill that would prevent companies like Amazon from giving special treatment to their own products on platforms they run.
Lauren Knausenberger
US Air Force | Chief Information Officer
Knausenberger has pushed to improve the IT that powers the Air Force—and will concede when things aren't perfect. After an employee circulated an open letter imploring DoD to "fix our computers," Knausenberger jumped into the conversation on LinkedIn, empathizing with the frustration of slow laptops and laggy logins—"Oh man," she wrote, "I echo your open plea to fund IT."
Cynthia Lummis
US Senate | Member, Banking Committee
Lummis, the Republican junior senator from Wyoming, is working on legislation to integrate crypto into the US financial system, earning her the nickname "Bitcoin lady" from colleague Lindsey Graham.
Alexander Macgillivray
White House Office of Science and Technology Policy | Principal Deputy US CTO
Better known in the tech world as "Amac," this onetime Twitter executive who was also a deputy CIO under Obama is tackling the tech side of issues such as cryptocurrency.
Catherine Marsh
Intelligence Advanced Research Projects Activity | Director
Marsh, a former CIA chief scientist, heads IARPA, whose mission is to foster research aimed at "breakthrough technologies for national intelligence missions," including new ways of tracking space junk.
Clare Martorana
White House | Federal Chief Information Officer
Martorana, who's worked at Veterans Affairs and WebMD, was named US CIO in March 2021, a move that thrilled those in DC who saw her as an ally in the push to give federal workers better technologies to do their jobs.
General Paul Nakasone
National Security Agency | Director; Chief, Central Security Service; and Commander, US Cyber Command
In December, the four-star general acknowledged to Congress that the government had taken an active role in addressing ransomware attacks against US companies—a shift from the days when that work was left in the hands of law enforcement.
Alondra Nelson
White House Office of Science and Technology Policy | Performing the Duties of Director
Nelson is a sociologist known for drawing the tech world's attention to the social inequities and cultural disruptions of what it has built. The first Black woman to direct OSTP in the office's 46-year history, she's working on what the White House calls a "bill of rights" for living in a world powered by automation.
Anne Neuberger
White House | Deputy National Security Adviser, Cyber and Emerging Technologies
Neuberger, former head of NSA's cybersecurity directorate, now runs point on cyber in the White House. "The global community must be prepared to shine a light on malicious cyber activity and hold actors accountable for any and all disruptive or destructive cyber activity," she said in a February press briefing.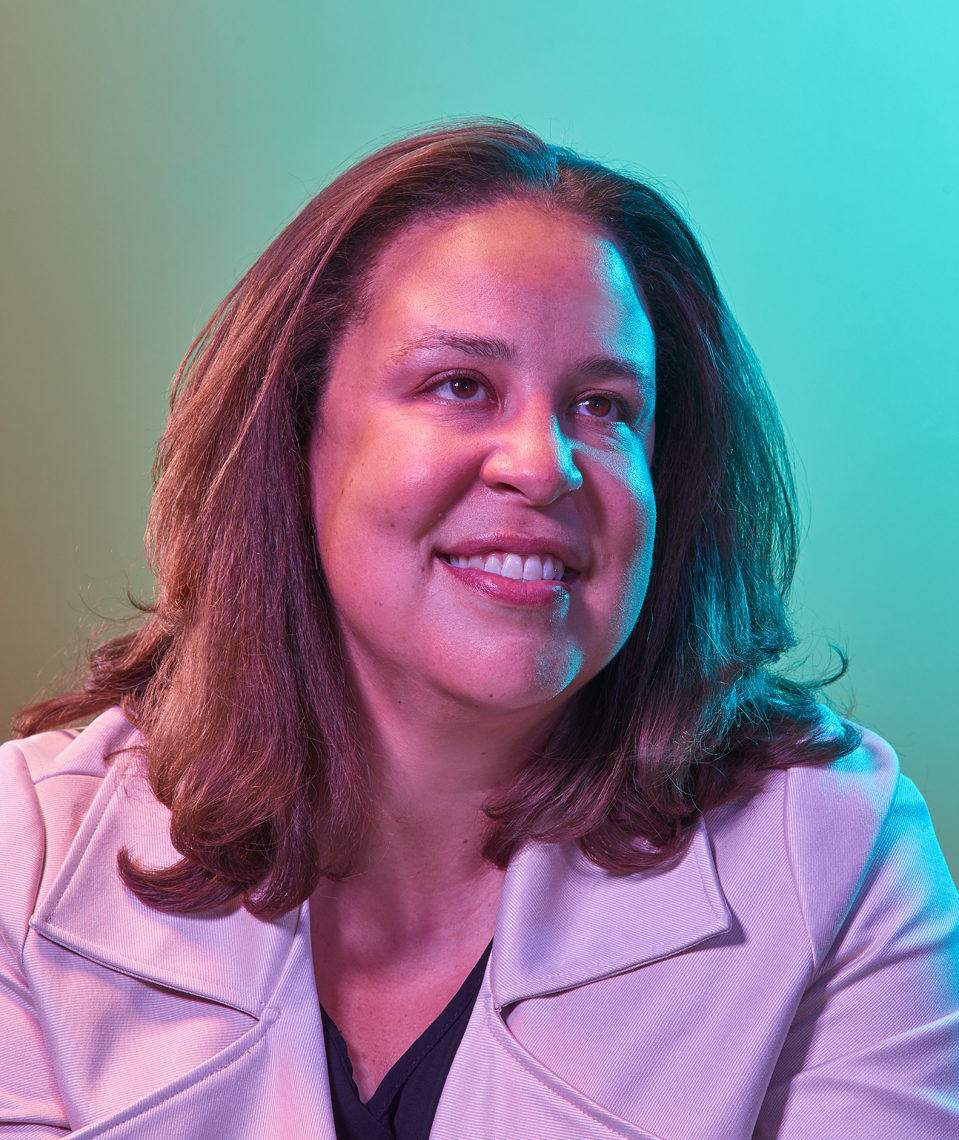 Lindsey Parker
District government | CTO and Assistant City Administrator
A self-described Foreign Service brat, Parker says part of her motivation in her role in the Bowser administration comes from seeing the small town of Hyderabad turn into one of India's most important cities, largely via tech. Parker, who had to navigate fallout last February from failures in DC's vaccine-appointment website, has since focused on in-house expertise. It will be tested soon with the launch of a one-stop business portal.
Gina Raimondo
US Department of Commerce | Secretary
This former governor of Rhode Island is the person to whom tech CEOs often go when they want to talk to someone in the Biden administration. It's a bit of a tightrope: She has found herself advocating for the industry, including pushing back against European attempts to regulate it heavily, while staying within the bounds of the administration's often-critical rhetoric about Silicon Valley.
Buddy Rizer
Loudoun County Department of Economic Development | Executive Director
Rizer has helped expand his slice of Northern Virginia into "Data Center Alley." Recently, though, local officials have questioned the spread of data centers into southeastern Loudoun. Rizer is adapting. "When you reach the size we have, it's important to have a balanced economy," he says. "You don't want all your eggs in one basket."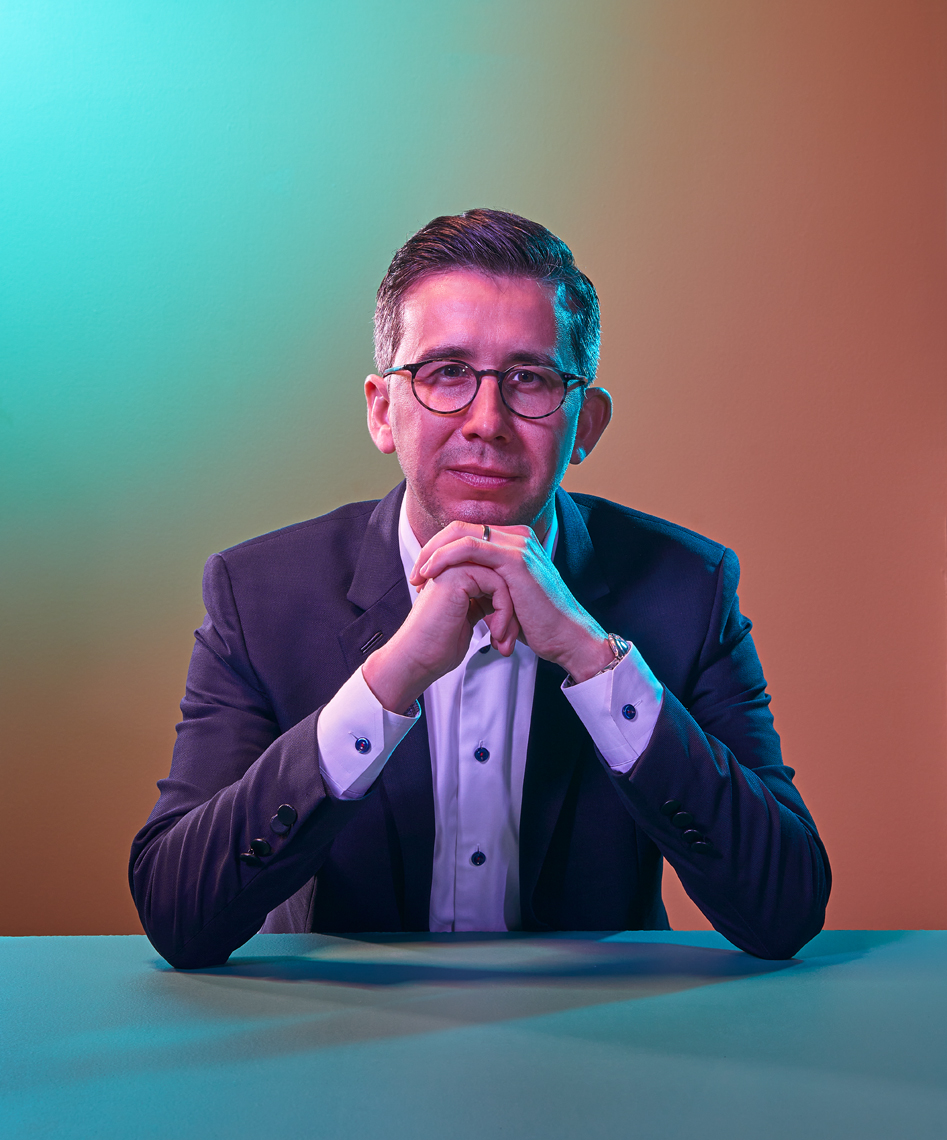 Thomas Sanchez
DC Innovation & Technology Inclusion Council | Chair
Sanchez cofounded his digital-marketing firm, SocialDriver, in 2011 with $30,000 that he won in George Washington University's New Venture competition; it's since expanded to five offices and 50 people across the US. These days, Sanchez also spends time chairing the DC Innovation & Technology Inclusion Council, which advises Mayor Bowser on diversifying the city's tech ecosystem.
Bob Stolle, Anthony Obi, and Jennifer O'Daniel
Virginia Innovation Partnership Corporation | President and CEO (Stolle) and Venture Capitalists (Obi and O'Daniel)
This tech accelerator is backed by the state of Virginia. Its job: to help entrepreneurs start and grow high-tech companies, especially ones that provide lots of jobs in Virginia.
Jennifer Taylor
Northern Virginia Technology Council | President and CEO
This trade group acts as a force in the Northern Virginia tech world for its 500-plus member companies. The council marked its 30th anniversary last year.
Stefanie Tompkins
Defense Advanced Research Projects Agency | Director
Tompkins, named to the top job at DARPA in March 2021, is charged with continuing the agency's mission of fostering R&D that contributes to the country's defense. Under the leadership of this former Army intelligence officer, DARPA has funded research on everything from advanced night vision to the processing of rare-earth minerals.
Charles Worthington
US Department of Veterans Affairs | CTO
Worthington says his mission is to make the sprawling and often disjointed programs of the VA appear as a coherent whole to the nation's 19 million vets, who turn to the internet for the help and benefits they earned.
Back to Top
Money Folks: VCs, Investors, and Bankers
Jenny Abramson
Rethink Impact | Founder and Managing Partner
Rethink Impact has become the country's largest fund backing female founders. Abramson says she's focused on the "valley of death" that can trap women leaders, where they've gotten a bit of traction but have yet to scale to the heights investors hunger for.
Dmitri Alperovitch and Maureen Hinman
Silverado Policy Accelerator | Cofounders
Alperovitch, cofounder of the hugely successful cybercompany CrowdStrike, and Hinman, a former US trade official, launched what Hinman calls "the marriage of a traditional Washington think tank with a Silicon Valley accelerator model, designed to move novel policy solutions forward faster."
Mike Avon
ABS Capital | Managing General Partner
DC-based Avon took over as managing general partner at the 32-year-old Baltimore firm in January 2021 and set about re­establishing the company as a major player in Washington's tech scene.
John Backus, John Burke, and Thanasis Delistathis
Proof.vc | Cofounders and Managing Partners
Proof.vc closed a $120-million funding round in 2020—money the Reston firm says it invests in "hypergrowth" companies, or those that double in size each year.
Shelly Omilâdè Bell
Black Girl Ventures | Founder and CEO
Bell, a computer scientist who established her firm in 2016, focuses on connecting capital with Black and Brown women founders.
Jason Booma, Evan DeCorte, Jim Fleming, Patrick Hendy, Monish Kundra, and John Siegel
Columbia Capital | Partners
Columbia, cofounded by now–senator Mark Warner, first made its name in telecom and in 30 years has raised $5 billion and invested in some 175 companies. Today the firm focuses on enterprise IT, digital infrastructure, and "mobility"—opportunities presented by the proliferation of cell phones.
Melissa Bradley
1863 Ventures | Managing Partner
This firm says it has raised $45 million so far, all overseen by Bradley, who has put in time in the Clinton and Obama administrations as well as UBS and Sallie Mae. The company—which gets its name from the year of the Emancipation Proclamation—aims to elevate what Bradley calls the "new majority" of diverse entrepreneurs.
Phil Bronner and Phil Herget
Ardent Venture Partners | General Partners
"The Phils," as they're known inside Ardent, created a fund focused on transformation of work, from automation to helping freelancers manage their taxes to "upskilling" workers to keep up with changing industries. The Foggy Bottom firm will soon close a $100-million fund, its first.
Steve Case, Ted Leonsis, Tige Savage, Anna Mason, and David Hall
Revolution | Chairman and CEO (Case), Cofounder and Partner, Revolution Growth (Leonsis), Cofounder and Managing Partner, Revolution Ventures (Savage), and Managing Partners, Rise of the Rest Seed Fund (Mason and Hall)
Revolution is one of the biggest players in the local VC scene, and its robust, high-profile management team is a big reason why. Case's vision of the "rise of the rest"—the growth of tech firms outside Silicon Valley and other major tech jumps—guides the nearly $1.7 billion raised by the whole operation.
McKeever (Mac) Conwell
RareBreed Ventures | Founder and Managing Partner
Conwell, a software engineer, launched RareBreed in 2020 and says he looks to back founders who plan to take on industries that have gotten staid. Part of the secret sauce: Conwell's Twitter account, where he tries to demystify the VC world. His $10-million fund closed in fall of 2021, and Conwell says about 80 percent of it was "raised off of Twitter."
Chris Darby and Steve Bowsher
In-Q-Tel | CEO (Darby) and President (Bowsher)
This Arlington firm, which invests in companies that support the CIA's mission, describes itself as "combining the security savvy of government with the can-do curiosity of Silicon Valley."
Ollen Douglass
Motley Fool Ventures | Managing Director
Motley Fool Ventures gets just 10 percent of its $150 million from its parent company. The fund has close to 800 outside investors—many of whom no doubt subscribe to Motley Fool's investing information. One interesting upshot: About a third of the companies the fund has invested in have female founders.
David Grain, Michael McKenzie, and Craig Phillips
Grain Management | CEO and Founder (Grain), Managing Director (McKenzie), and Managing Director and Chief Operating and Growth Officer (Phillips)
Grain Management has a singular focus: It puts money only into digital infrastructure and telecommunications. That gives it plenty to tackle as the firm gets deeply involved in the rollout of 5G and communications build-outs funded by the infrastructure bill.
Dayna Grayson and Rachel Holt
Construct Capital | General Partners
Grayson has a track record at the legendary VC firm New Enterprise Associates. Holt has experience building Uber from a startup into a global behemoth. Construct Capital has raised $140 million and is looking to invest in what it calls "foundational" industries like logistics, transportation, and manufacturing.
Carter Griffin and Jon Seeber
Updata | General Partners
Griffin and Seeber's firm has long been a player on the VC landscape, but it tends to fly under the radar—despite a $590-million fund, the seventh in its 25-year history, that it reported to the SEC in March. Updata focuses on backing software-driven companies, including homegrown Homesnap, Logi Analytics, and Storyblocks.
Ron and Cyndi Gula
Gula Tech Adventures | President (Ron) and Managing Partner (Cyndi)
The Gulas made their name at the cybersecurity giant Tenable, where Ron was CEO and Cyndi VP of operations, and now run this firm, self-funded to the tune of about $100 million. Their work is aimed at improving the nation's cybersecurity posture.
Matthew Hanson
Pax Momentum | Founder
Hanson has had a long business career in everything from satellites to roadside assistance. The Darnestown early-stage investment firm he started in 2019 mimics business-accelerator programs common on the West Coast, pairing investments of about $100,000 with eight weeks of hands-on guidance for ten to 15 firms at a time.
Jim Hunt
Lavrock Ventures | Managing Partner
Hunt has been working as an angel investor since he took his systems-integration company, BDS, public in the mid-'90s. Lavrock Ventures, which he launched in 2019, is focused on providing early funding to companies working in national security.
Troy A. LeMaile-Stovall, Jack Miner, and Bill Collier
TEDCO | CEO (LeMaile-Stovall), Chief Investment Officer (Miner), and Director of Investment Business Development (Collier)
TEDCO, the Maryland Technology Development Corporation, was created in 1998 by the state's legislature to provide early funding to tech and life-science businesses and to help Maryland's universities spread their inventions to the commercial sector. Its venture fund has $110 million to work with.
Mike Lincoln
Cooley | Vice Chair
Lincoln opened the Palo Alto law firm's DC branch in 1999. That office has helped take companies such as Appian, Alarm.com, and Tenable public. Cooley is a bit unusual when it comes to law firms—it also invests in some of the companies it advises, an approach that Lincoln says appeals to those in tech: "They don't want lawyers who throw sand in the gears. They want lawyers who throw grease in the gears."
Dan Mindus and Brett Gibson
NextGen Venture Partners | Founders and Managing Partners
What started in 2012 as an investing club in which members advised companies they invested in has evolved into a VC firm—it closed a $52-million fund in 2020. Even so, Mindus says much of the spirit of the early days remains. The network has 1,600 members who still are called on to provide help to investees.
Nigel Morris, Frank Rotman, Laura Bock, and Matt Risley
QED Investors | Cofounder and Managing Partner (Morris), Cofounder, Partner, and Head of Domestic Investments (Rotman), Partners (Bock and Risley)
QED, established by three veterans of Capital One, focuses on fintech and has put money into consumer services such as CreditKarma. One of the Alexandria company's selling points is its understanding of the ways of Washington, from Capitol Hill to the SEC.
Steve Pann, Peggy Styer, Richard Moxley, Mark Spoto, and Jack Kerrigan
Razor's Edge Ventures | Cofounders and Managing Partners
This Reston firm's specialty is national-security work—drawing on the leadership's background in defense—but it also has an intense interest in safety-focused tech that can be put to commercial use.
Jim Pastoriza
TDF Ventures | Managing Partner
Pastoriza's firm focuses mostly on early-stage investments in such areas as cybersecurity, logistics, and IT infrastructure.
Nasir Qadree
Zeal Capital | Founder and Managing Partner
Qadree says he started Zeal because of his commitment to grow companies founded by those who don't fit the "tech-founder mold" that can dominate in the industry (think Mark Zuckerberg and Travis Kalanick) and thus are not getting a fair shot.
Don Rainey, Julia Taxin, and Steve Fredrick
Grotech Ventures | General Partners
The Owings Mill early-stage investment firm—it typically puts anywhere from $500,000 to $5 million into "high potential" firms—is a major player on the East Coast. That's in part because of its focus on cutting-edge sectors—at the moment, fintech, cybersecurity, and supply-chain logistics.
Frank M. Sands Jr., Mike Graninger, and Scott Frederick
Sands Capital | CEO (Sands) and Partners (Graninger and Frederick)
The Arlington firm takes what it says is a long-term approach to investing at every level of a company's growth. The CEO's father started the company in 1992, and the younger Sands took over in 2008 upon his dad's retirement.
Michael Steed, Mark Maloney, and Edward Albrigo
Paladin Capital Group | Founder and Managing Partner (Steed), Cofounder (Maloney), and COO (Albrigo)
Paladin focuses its investments on dual-use tech, or innovations that have both government and commercial potential. The K Street firm has raised a billion dollars across its history, with its most recent fund targeted at upping the resilience of digital infrastructure in the face of cyberthreats.
Sean Stone
Silicon Valley Bank | Head of Sales Origination and Market Manager, Mid-Atlantic
Stone has been with SVB for nearly 19 years and says he thinks of it as a community bank—only the community is the tech sector. The bank works with EverFi, Appian, and more than half the tech and life-science companies that went public last year.
Devin Talbott
Enlightenment Capital | Managing Partner
Talbott gained experience in investment while working with former Defense Secretary William Cohen on Cohen's mergers-and-acquisition efforts. One of Talbott's tricks of the trade: tapping the expertise of people like retired general James "Hoss" Cartwright, who he says "used to be the decision makers and utilizers of defense technologies."
Don Vieira
Sequoia Capital | Chief Legal Officer
Vieira, who previously worked at the high-powered law firm Skadden, now helps Sequoia's investees navigate Washington, from the current state of antitrust to emerging cryptocurrency rules.
Rachel Moore Weller
Investor
After the 2016 passing of her husband, venture capitalist Harry Weller, Moore Weller ramped up her own tech investing. She says she's put $25 million into early-stage firms and funds—and that she looks for founders who see tough problems and say, "This is solvable. I'm going to solve it."
Julia Westfall
Hera Hub DC | Founder and CEO
Westfall heads the Friendship Heights branch of Hera Hub, a coworking space for women-led businesses. Hera helps members navigate the digital-business environment, with classes on everything from building a website to getting clients from LinkedIn.
Tien Wong
Opus8/The Big Idea CONNECTpreneur Forum | Chairman and CEO/Founder and Host
Wong is CEO at the investment fund Opus8, but since 2012 he has also headed CONNECT­preneur—a group that brings together what it says are 25,000 entrepreneurs, executives, and investors. Speakers at the monthly events have included Tech Titans Steve Case, Tim Chi, and Rick Rudman.
Back to Top
Policy People: Advocates, Lobbyists, and Nonprofit Leaders
Meredith Attwell Baker
CTIA | President and CEO
Baker has led CTIA—formerly the Cellular Telecommunications and Internet Association—since 2014, advocating for the wireless-telecom industry. A former FCC commissioner, she's focused on the hotly contested field of spectrum management, including the fight between the wireless and aviation worlds over the deployment of 5G.
Michael Beckerman
TikTok | Vice President and Head of Public Policy, Americas
Beckerman joined TikTok in 2020, when then-President Trump was raging at the Chinese company. Things calmed down with Joe Biden's election, but the company is back in the hot seat—especially when it comes to kids' experiences on the app.
Karan Bhatia and Mark Isakowitz
Google | Vice President, Government Affairs and Public Policy (Bhatia), and Vice President, Government Affairs and Public Policy, US and Canada (Isakowitz)
Bhatia, a former trade official in the George W. Bush administration, heads policy operations around the globe for Google and has the higher profile. But in DC, Isakowitz—former chief of staff to Ohio Republican senator Rob Portman—counts. He has a reputation for being especially affable and effective, which should come in handy with Google facing pressure over everything from its work in China to whether it violates antitrust laws.
Jerry Brito, Kristin Smith, Jake Chervinsky, Tomicah Tillemann, and Kara Calvert
Coin Center, Blockchain Association, Haun Ventures, and Coinbase | Executive Director, Coin Center (Brito), Executive Director, Blockchain Association (Smith), Executive Vice President and Head of Policy, Blockchain Association (Chervinsky), Global Chief Policy Officer, Haun Ventures (Tillemann), and Head of US Policy, Coinbase (Calvert)
The cryptocurrency industry's lobbying presence in Washington has been called, behind closed doors, disorganized and ineffective. That came to bite the industry last summer, when a provision in the infrastructure bill imposed new taxing and transparency requirements on crypto. These five were among those who kicked into action. They lost, but they jump-started an education push in Washington that looks to serve them well in crypto's next debates.
Jay Carney and Brian Huseman
Amazon | Senior Vice President, Global Corporate Affairs (Carney), and Vice President, Public Policy (Huseman)
Carney, a former White House press secretary and aide to then-VP Biden, and Huseman, an ex–FTC official, are Amazon's point people in DC. Having the pair steeped in the ways of Washington is useful: The FTC has signaled it's interested in the retail-and-tech giant's activities, including its purchase of MGM in a deal worth more than $6 billion.
Victoria Espinel
BSA, The Software Alliance | President and CEO
Espinel, a Georgetown-trained lawyer and intellectual-property czar in the Obama administration, leads this group whose members include Microsoft, Adobe, and IBM. It's pushing the Biden administration and Congress to write new rules that it says maximize the upsides of tech, such as AI, while mitigating its negative effects.
Dan Gallagher
Robinhood | Chief Legal Officer
It's been a heady time for Robinhood—its growth has skyrocketed, but so have complaints that its app stokes irresponsible investing. Gallagher, who was an Obama-appointed SEC commissioner, has helped the company reach settlements with federal regulators. A key part of his job? "Demystifying" Robinhood in Washington, he says.
Hugh Gamble
Salesforce | Vice President, Federal Government Affairs and Public Policy
Gamble worked for three Republican senators—Saxby Chambliss, Thad Cochran, and Trent Lott—before joining the customer-relationship-management software company in 2015. Part of the Mississippi native's portfolio is pushing for a new federal privacy law, long stalled in Congress.
Alexandra Reeve Givens
Center for Democracy and Technology | President and CEO
Givens was a lawyer on the Senate Judiciary Committee before heading to CDT, a nonprofit advocacy group whose advisory council includes reps from Amazon, Apple, and Uber and whose focus, the group says, is "putting democracy and individual rights at the center of the digital revolution." As Washington has turned on Silicon Valley, CDT's rhetoric has turned tougher: Givens called one bill, dealing with content liability for major platforms, "a target on the backs" of encrypted services that would "make us all less safe."
Jessica Herrera-Flanigan
Twitter | Vice President, Global Public Policy and Philanthropy, Americas
Herrera-Flanigan joined Twitter in 2020 from the Spanish-language broadcaster Univision after putting in stints at Justice and on the Hill. She has emerged as a key voice representing the company's stances on hot-button issues such as controversial new voting rules in Georgia.
Fred Humphries
Microsoft | Corporate Vice President, US Government Affairs
For much of the two decades Humphries has been at Microsoft, the company stayed out of the Washington spotlight. But its recent attempt to acquire the digital-game maker Activision Blizzard—which publishes Call of Duty and other popular titles—in a $69-billion deal reminded lawmakers and regulators that Microsoft is a giant tech company, too. Now Humphries must convince the powers that be that Microsoft is coloring within the lines of fair competition.
Joel Kaplan, Kevin Martin, and Brian Rice
Meta | Vice President, Global Public Policy (Kaplan), Head of US Public Policy (Martin), and Vice President, Public Policy (Rice)
The rebranding of Facebook's parent company as Meta hasn't made lawmakers forget they have a bone to pick with the social-media giant over everything from data privacy to kids' safety to misinformation. Rice has one of Meta's hardest jobs: convincing those who run Washington that it's a good actor.
Adam Kovacevich
Chamber of Progress | Founder and CEO
The relationship between Democrats and the tech industry has turned troubled, but the two parties need counseling, not a divorce, argues Kovacevich. The former House and Senate Democratic staffer and longtime Google official launched the Chamber of Progress just over a year ago to foster a rapprochement: "Democratic policymakers swung from a pro-tech to anti-tech position very quickly, and that's not where their voters are."
Danielle Aviles Krueger and CR Wooters
Lyft (Krueger) and Uber (Wooters) | Heads of Federal Policy
Krueger, a onetime aide to Steny Hoyer, and Wooters, a former chief of staff to Chris Van Hollen, have helped redeem the ride-on-demand industry's reputation in DC after years of complaints over safety and the treatment of gig drivers. Last summer, their companies teamed up with the Biden White House to offer free rides to vaccination sites.
Luther Lowe and Mark Buse
Yelp (Lowe) and Match Group (Buse) | Senior Vice President, Public Policy (Lowe), and Senior Vice President, Head of Global Government Relations and Policy (Buse)
Lowe and Buse have worked behind the scenes to force a conversation in DC over what they say are the bullying ways of the top players in Big Tech: Google and Apple.
Sarah Miller
American Economic Liberties Project | Founder and Executive Director
Witnessing the 2008 financial crisis as an aide at Treasury was formative for Miller. "It's the government's job to protect everyday people from corporate abuses," she says, but "there was an above-the-law quality" to big business. Founded in 2020, the group has helped revive the American antimonopoly movement—especially when it comes to Silicon Valley.
Travis Moore
TechCongress | Founder and Executive Director
Moore started TechCongress in 2015 after, as a House staffer, he couldn't find anyone to explain the privacy implications of a cybersecurity proposal who wasn't tied to a tech company. Each year, TechCongress places about 20 tech-savvy fellows trained in government in Capitol Hill offices. The goal, Moore says, is to "fundamentally upskill the institution."
Richard Nash
PayPal | Vice President, Head of Global Government Relations
Nash is leading the government-affairs team in DC as it tackles everything from cryptocurrency policymaking to working with the Small Business Administration on pandemic-era loans to entrepreneurs.
Tim Powderly
Apple | Senior Director, Government Affairs for the Americas
Powderly, once a lawyer with the House's main telecommunications subcommittee, has helped Apple position itself in the Washington antitrust debate. In key instances, he has pushed back. A bill sponsored by Senator Amy Klobuchar "put consumers in harm's way," he told Congress in a January letter.
Gary Shapiro
Consumer Technology Association | President and CEO
After more than 30 years with this Arlington trade group, Shapiro is a powerful voice for the tech industry—and the public face of the annual Consumer Electronics Show, which draws politicians, policymakers, and reporters to Las Vegas each year.
Jennifer Stout
Snap | Vice President, Global Public Policy
Stout, a former aide to then–Secretary of State John Kerry, has helped Snap navigate complaints that it's a bit of a Wild West. When some in Congress argued that Snapchat was enabling drug dealing, Stout said the company was "determined to remove all drug dealers" but added a dose of realism: "They are constantly evading our tactics."
Carl Szabo
NetChoice | Vice President and General Counsel
Szabo has a reputation for being blunt, setting him apart from lobbyists who cling to talking points. NetChoice's member firms—Airbnb, Amazon, Google—have empowered the DC group, he says, to do what it needs to do to push for free expression and free enterprise. He says he's not here to make friends: "I view NetChoice as the sword and the shield of the tech industry, not its party planner."
Back to Top
Big Business: Movers and Shakers
Amy Gilliland
General Dynamics Information Technology | President
An Annapolis grad with a Georgetown MBA, Gilliland heads General Dynamics' IT division, with 30,000 employees in 30 countries. In February, the company signed a contract managed by the Defense Intelligence Agency worth a potential $829 million over ten years.
Roger A. Krone
Leidos | Chairman and CEO
Krone, an aerospace engineer and commercial pilot, was a vet of the aerospace industry before taking over the 43,000-employee Leidos in 2014. In March, the Reston company signed an $11.5-billion Pentagon contract to merge a suite of non-military DoD networks.
Phebe N. Novakovic
General Dynamics | Chairman and CEO
Novakovic took the top spot at one of the world's biggest defense contractors in 2013, the latest stop in a career that has included stints at DoD and the CIA.
Max Peterson
Amazon Web Services | Vice President, Worldwide Public Sector
Peterson took over AWS's public-sector operations in April 2021, at a time when the public had grown to expect the same digital performance from government websites—whether filing for unemployment benefits or booking a vaccine appointment—as they get from their favorite streaming service.
Michael J. Saylor
MicroStrategy | Chairman and CEO
MicroStrategy equips companies with business-intelligence software, but in recent years Saylor has become known for his advocacy of Bitcoin. And he is listened to—Senate crypto champion Cynthia Lummis says she consults with the CEO. At last count, Saylor's company owned about $6 billion worth of the cryptocurrency.
James Taiclet
Lockheed Martin | Chairman, President, and CEO
Taiclet, a former Air Force pilot, took over the Bethesda defense company in June 2020 and has since pushed forward a vision of interoperable systems across every branch of the military. As CEO, Taiclet has had to contend with federal regulators, newly critical of corporate concentration such as Lockheed Martin's plan (since dropped) to buy the rocket-engine company Aerojet Rocketdyne for more than $4.4 billion.
Peter Thiel
Palantir | Chairman
Thiel made a name for himself in tech by cofounding both PayPal and Palantir, plus investing early in Facebook. The onetime Trump adviser bought a $13-million home in Kalorama last August, giving him a base from which to promote Palantir in DC.
Kathy Warden
Northrop Grumman | Chairman, President, and CEO
This 90,000-employee defense-and-aero-space company had a tough end to 2021, citing labor shortages and supply-chain woes. Warden scaled down her sales predictions to $36 billion, but there was one bright spot early in the new year: a $341-million Space Force contract awarded in February.
Back to Top
Cyberworld: Inventors, Agitators, and Defenders
Bryson Bort
Scythe | Founder and CEO
The core product of this firm, started by Bort—a West Point grad and former Army captain—is a platform that play-acts cyberattacks by building off what "ethical hackers" reveal about a company. The startup announced in late 2021 that it had closed a Series A funding round for $10 million.
Tom Bossert
Trinity Cyber | President
Bossert, a homeland-security adviser to two GOP Presidents, says of the experience: "I sat on top of the frustrating realization that we couldn't automate at scale the defensive measures we need to protect the country." So when Trinity came calling, saying it had figured out how to monitor and thwart dangerous online activity at scale, he jumped in.
Ken Carnesi and Brian Gillis
DNSFilter | Cofounder and CEO (Carnesi), Cofounder and Chief Architect (Gillis)
DNSFilter's founders say they created their DC company to fill a need: filtering online content, whether violent material or cybersecurity threats.
Michael Daniel
Cyber Threat Alliance | President and CEO
Daniel worked for 17 years at OMB and coordinated cybersecurity on President Obama's National Security Council before joining this nonprofit, which exists to share cyberthreat details across the industry.
Don Gilberg
LookingGlass Cyber Solutions | President and CEO
Gilberg, who's been with this Reston firm for more than a decade, took the helm in 2020. It works with state governments, federal agencies, and other organizations to provide real-time monitoring of cyberthreats.
John Goodman
Accenture Federal Services | Chief Executive
AFS and its nearly 13,000 employees are benefiting from a Biden-Harris roadmap that calls for a renewed focus on providing Americans with world-class online services. At the head of it is Goodman, a former deputy undersecretary of Defense.
Aaron Higbee
Cofense | Cofounder and CTO
Higbee's Leesburg firm boasts a network of what it says are 30 million people reporting phishing attempts, from IRS scams to fake appeals for humanitarian relief.
Barbara Hunt
NetAbstraction | Founder and Chairman
The ten-year-old Chantilly firm founded by Hunt, who worked for 22 years at the CIA, strives to protect clients by obscuring their online activity.
Chris Krebs
Krebs Stamos Group | Cofounder
Krebs—the public official fired by then-President Trump for rejecting his claims of election interference—cofounded this consulting firm to help companies navigate cybersecurity threats.
Robert M. Lee, Justin Cavinee, Jon Lavender, and Jodi Schatz
Dragos | CEO (Lee), Chief Data Scientist (Cavinee), CTO and Head of Product (Lavender), and Vice President, Engineering (Schatz)
Dragos, which helps keep industrial systems safe from cyberthreats, has been in the news during Russia's invasion of Ukraine: It offered to help protect—free for two years—utilities in its key markets of the US, the UK, and New Zealand. The Hanover, Maryland, firm raised $200 million last year in a funding round that valued it at $1.7 billion.
Chris Lynch, Nicole Camarillo, and Oliver Lewis
Rebellion Defense | Cofounders
Rebellion Defense's goal is harnessing AI to do national-defense work that some in Silicon Valley balk at taking on. Lynch told the publication Defense One in 2019: "If the nerds don't show up and work on the mission of national defense . . . then I'm not sure who will." In September, the company announced it had raised $150 million.
Dave Merkel
Expel | Cofounder and CEO
Merkel—"the Merk" in Cyberworld—says his wild hair has him often mistaken for Willy Wonka, but he and his company are up to serious business. Expel detects and responds to cyberthreats to businesses. Last year, it wrapped a $140-million funding round that valued it at about $1 billion.
Cass Panciocco
IntelliBridge | President and CEO
The sweet spot of this McLean company is working with defense, law-enforcement, and homeland-security clients. It also sponsors the Washington Spirit.
Grant Schneider
Venable | Senior Director, Cybersecurity Services
Schneider, the onetime federal chief information security officer, now helps head cyberservices for the law firm Venable, where he assists clients in navigating what its website calls "strategic, operational, and risk management needs."
Charlie Thomas
Deepwatch | CEO
Deepwatch focuses on what it terms "tenaciously protecting enterprise networks." Thomas has helped expand the business by increasing its offerings to midsize operations looking for affordable cyberdefense.
Amit Yoran
Tenable | Chairman and CEO
Yoran's long career in cyber included a stint as director of DHS's cybersecurity division. At the end of 2021, he told Tenable's investors that a security flaw in a piece of widely used open-source code called Log4J had highlighted for would-be customers the need for Tenable's products.
This article appears in the May 2022 issue of Washingtonian.