Movies
Landmark E Street Cinema | March 1–5
Here's a good reason to pause the Netflix autoplay: This local indie-film favorite offers a lineup of documentaries, shorts (such as My Grumpy Grandpa, above), web-­series pilots, and narrative films, along with post-­screening discussions and other events. One of this year's most intriguing offerings is an animated short about a monster and a cashier, with a run time of just 56 seconds. Don't blink!
Music
Lincoln Theatre | March 11–12
The long-running vocal ensemble has lately been devoting whole performances to various great American singers, with Judy Garland up first last fall and Dolly Parton still to come. Here they'll tackle the Whitney Houston oeuvre, including rousing choral versions of "I Want to Dance With Somebody," "I Will Always Love You," and other classics.
Opera
Kennedy Center | March 11–25
Originally set to open at the Kennedy Center in March 2020, this opera about police violence was delayed by the pandemic—and rendered even more compelling by George Floyd's murder. Working with a libretto by Tazewell Thompson, composer Jeanine Tesori incorporates jazz, blues, cabaret, and Black spirituals.
Music
Capital One Arena | March 12
Nigerian superstar Wizkid arrives in DC to promote his latest album, More Love, Less Ego. The Afrobeats mainstay is still singing over hip-swinging mid-tempo rhythms, but some recent tracks embrace the red-hot sound of South African amapiano, which should really get the party going at Capital One.
Music
Capital One Arena | March 19
The reggaeton star's latest album—a sci-fi concept called Saturno—offers an ambitious mix of modern and retro sounds, incorporating music from Puerto Rico, Miami, and, presumably, outer space. The tunes were crafted with the live experience in mind, so expect a packed arena to fully launch into the stratosphere.
Music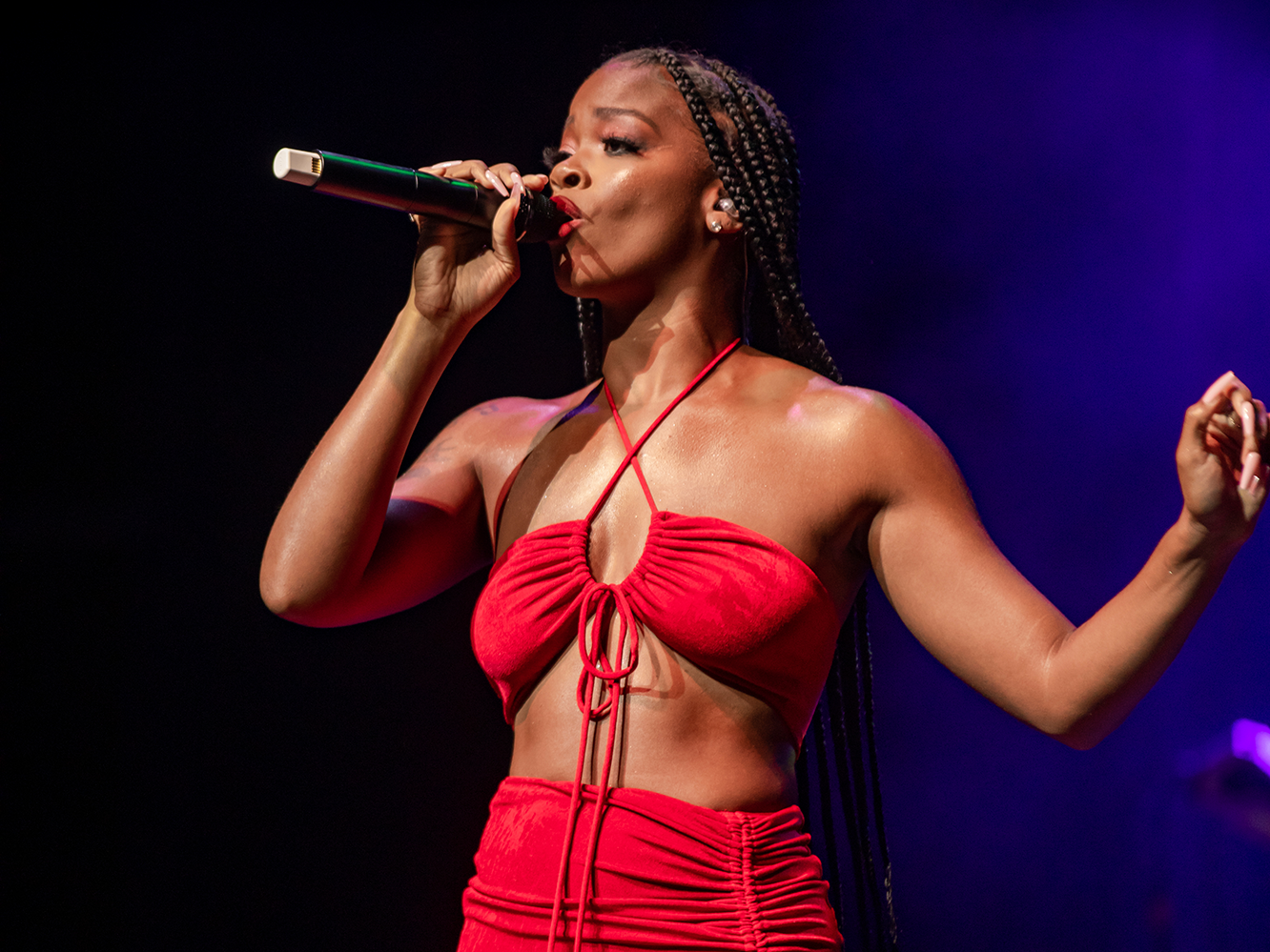 The Fillmore Silver Spring | March 25–26
Last year, Washington's breakout neo-soul star released her second album, age/sex/location, and it's full of sultry and confident performances. Before this homecoming show, we recommend you soak in steamy tunes like the self-love single "Queen Space."
Museums
National Museum of Asian Art | March 25–September 10
This Japanese avant-garde artist has long been associated with bright-hued work—so much so that he's become known as the "Rainbow Artist." Though Ay-Ō has been making notable art since the 1950s, this is his first American museum exhibition, and more than 80 of his playful (though not always kid-­appropriate) works will be on display.
Museums
National Museum of African American History & Culture | March 24, 2023–March 31, 2024
Marvel fans will geek out over the chance to see Chadwick Boseman's Black Panther costume and other pop-culture artifacts, but this exploration of Afrofuturistic art, history, music, fashion, and activism also offers a more serious look at stories of Black liberation and social justice.
Theater
Arena Stage | March 24–April 23
This year is the 30th anniversary of the Broadway debut of Tony Kushner's landmark two-part play about the AIDS crisis. To mark the occasion, Arena Stage presents a new in-the-round staging helmed by János Szász, a Hungarian filmmaker and theater director.
Theater
Sidney Harman Hall | March 28–April 16
Set in a real-life French refugee camp, this play explores the lives of people living and working there—an international group hailing from Syria, Afghanistan, Sudan, and other places. Playwrights Joe Murphy and Joe Robertson know what they're talking about: They actually ran a theater inside the camp, and The Jungle is based on their experiences.
This article appears in the March 2023 issue of Washingtonian.