National Harbor's mix of retail, restaurants, townhouses, condos, and water­front green space—not to mention big draws such as the MGM National Harbor Hotel and Casino, Gaylord National Resort and Convention Center, and Capital Wheel—make this swath of Prince George's County a destination for both tourists and house-hunting locals looking for a walkable neighborhood with Potomac views. Here's what's new and happening along its shores.
---
HISTORY
National Harbor's 15th Anniversary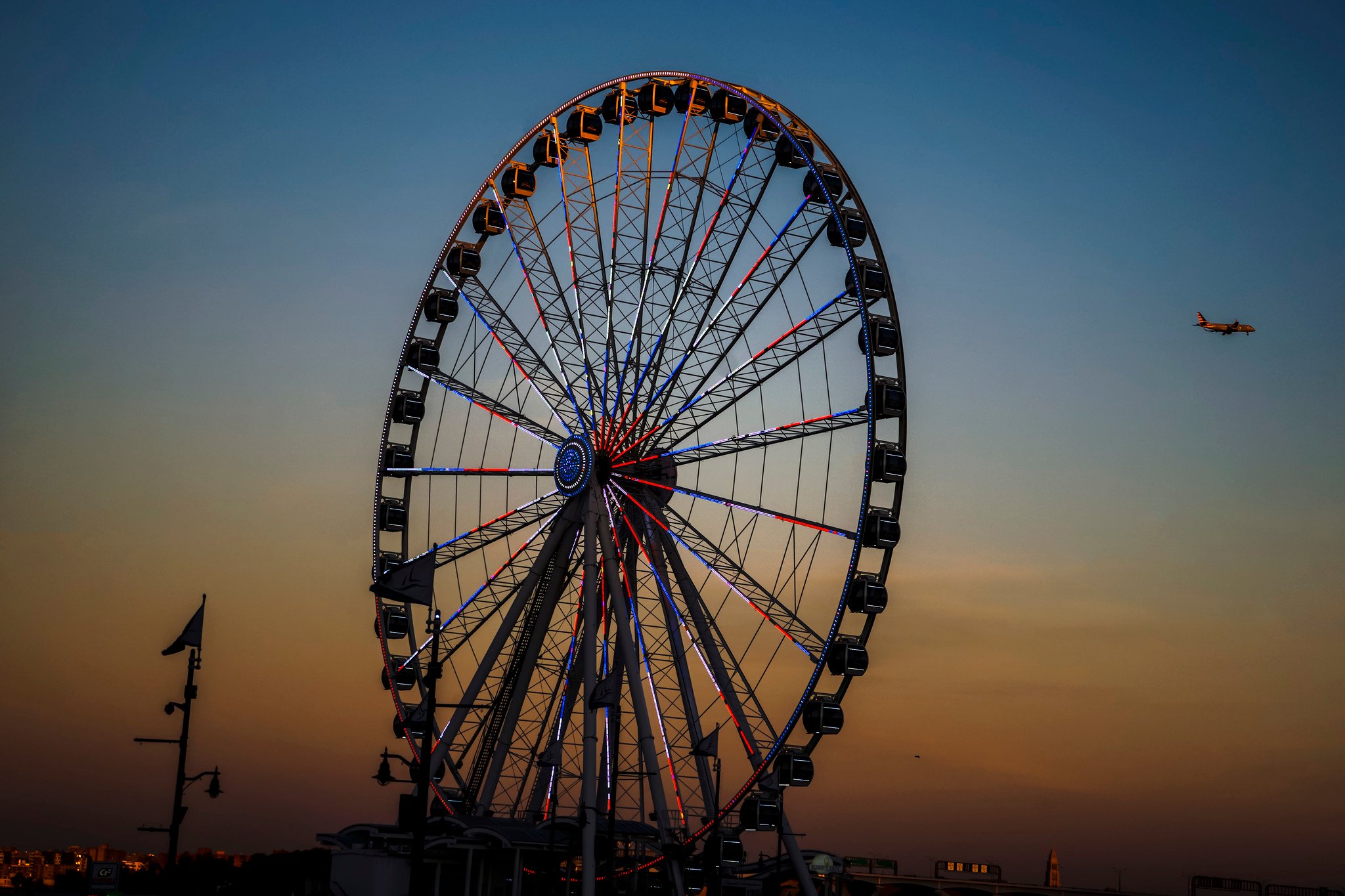 It's been a decade and a half since the development group Peterson Companies celebrated the opening of National Harbor in Oxon Hill. A lot has happened in that stretch: Disney backed out of plans to build a resort, the National Children's Museum relocated there and then left for the District, Tanger Outlets opened, MGM launched its $1.4 billion casino, and the region welcomed the 180-foot Capital Wheel. Today, the multibillion-dollar development has eight hotels, 2,700 residents, 1,550 residential units, and 538,942 square feet of office space, including HQ for the cloud-solutions group Cloudforce. Last year, National Harbor saw 15.2 million visitors.
---
DRINK
Back to Top
V-NO
View this post on Instagram
No need to be a wine expert to enjoy the rare, small-batch pours at V-NO—in fact, the new Black-owned wine bar's aim is to welcome all levels of oenophiles. Decorated in vino-inspired purples and a floral motif, the 1,200-square-foot bottle shop and tasting room—which has another location in Baltimore—prides itself on uncorking and introducing new varieties from Italy, France, and Spain. Sip a glass indoors or take it onto the 1,100-square-foot patio overlooking the harbor.
---
STREETSCAPE
Back to Top
Spirit Park
A 177-foot-tall pole bears a rippling 50-by-80-foot American flag at the aptly named Spirit Park, which opened last year on Veterans Day. A lot of patriotism is packed into its 1.776 acres. (Get it?) In addition to the flag, one of the largest in the country, you'll find a 17-foot-high bell tower that rings daily and plays music on holidays and special occasions, a collection of bison sculptures by South Dakota artist John Lopez, and an amphitheater that hosts summertime military-band concerts.
---
DINE
Back to Top
Bombay Street Food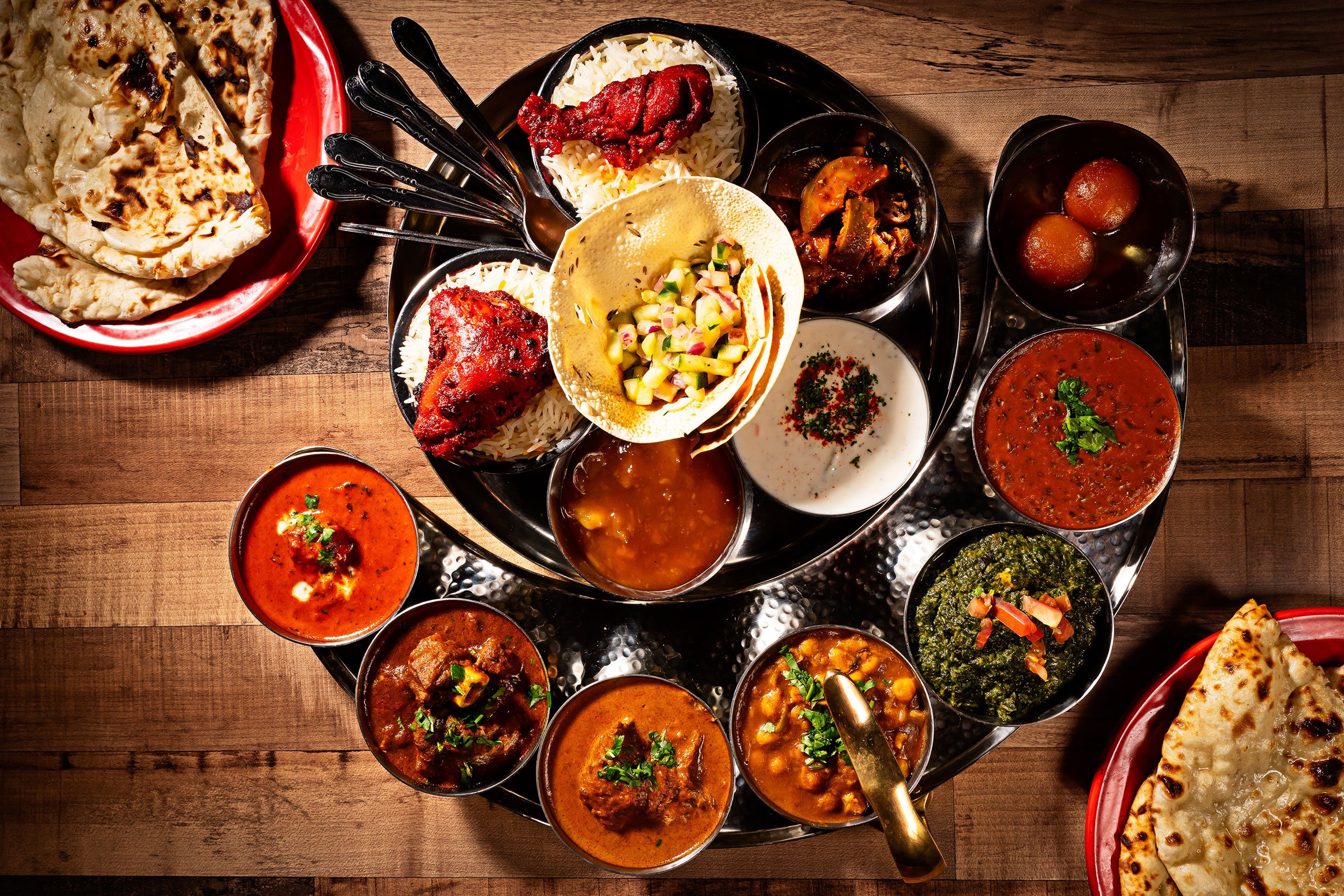 Expect savory samosas, curries, and sweet chutneys at the fourth location of restaurateur Asad Sheikh's popular Bombay Street Food, an ode to the flavors of his childhood. The vibrant outpost—the only one outside DC—is painted in bright pinks, oranges, and reds, and you can pay tribute to the waterfront locale with sea-­inspired fare such as lobster-tail masala, grilled branzino, and shrimp biryani. Don't forget the cocktails, including a mango lassi spiked with rum and a Bollywood Smash, a.k.a. rye whiskey with lemon and a turmeric-ginger honey.
---
FUN
Back to Top
Boat Show, Cocktail Competition, and Ice Cream Fest
View this post on Instagram
There are three new yearly events in the hood: The DC Boat Show—which features boat tours, live concerts, and vendors—made a splash in May for its inaugural gathering at National Harbor. It's the first seafaring event of its kind held near DC in about 15 years. That same month, the waterfront hosted its first-­ever Cocktailpro Competition, a likely-annual bash where local bar­tenders and mixologists compete to shake up the best drink. (Silver Diner took home the gold.) Also new: National Ice Cream Fest, which held its debut event in June. Local scoop shops including Dolci Gelati, Lickity Split, and Tysons Creamery served flavors in Spirit Park for a day of friendly competition.
---
DINE
Back to Top
Captain White's Seafood City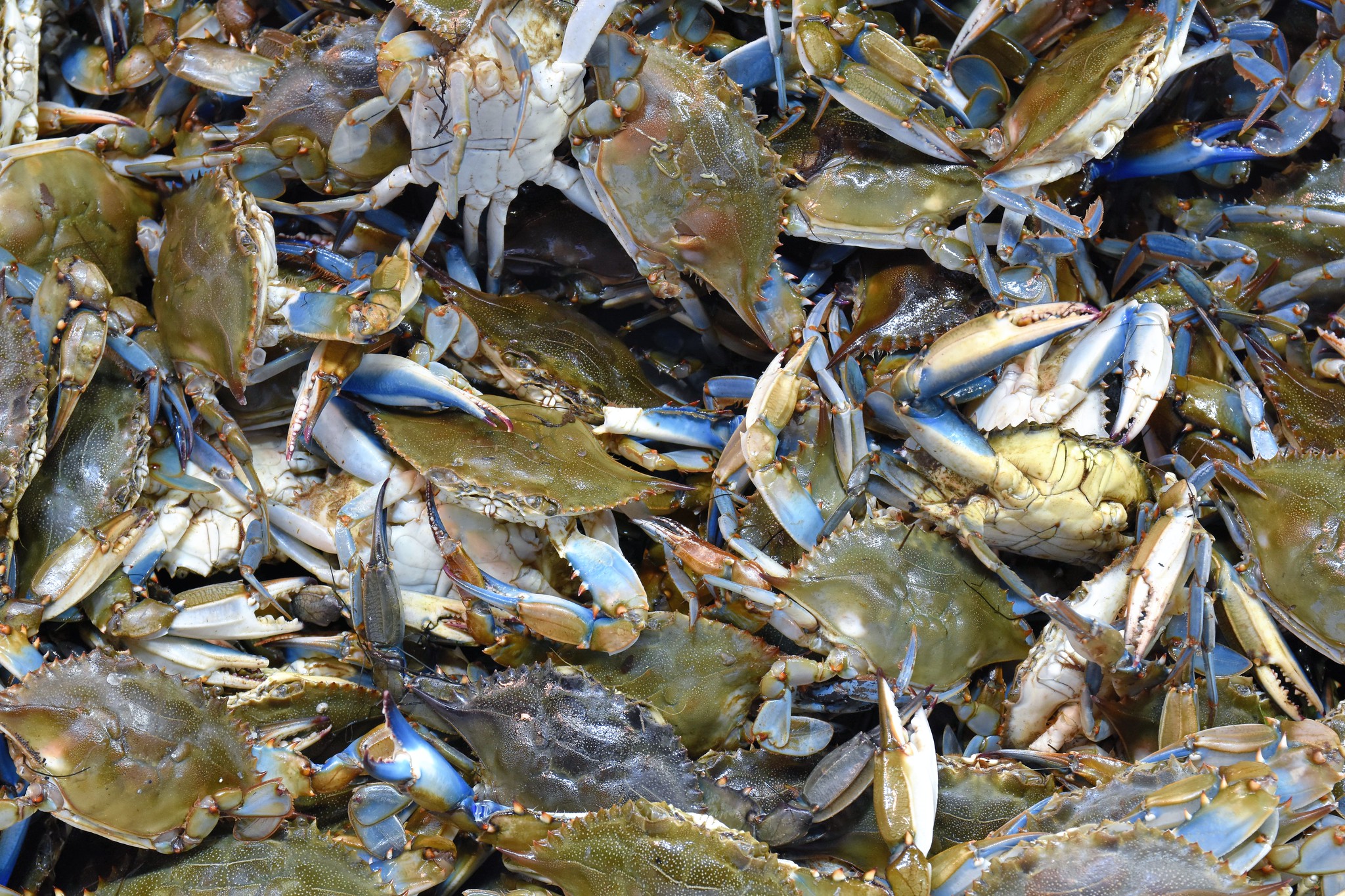 Captain White's Seafood City was a fixture at DC's Wharf for half a century before it departed two years ago following a legal battle with developers. But the seafood market didn't disappear. Instead, it cruised down the river to Oxon Hill, where the group is getting its sea legs at a new location inside a former bar and pizzeria. While the official digs are under renovation until winter, customers can grab live crabs, crab legs, and shrimp underneath a temporary outdoor tent. Once it's open, expect the full array of Captain White's original briny offerings—as well as ready-to-eat fried fish.
---
DINE
Back to Top
Tom's Watch Bar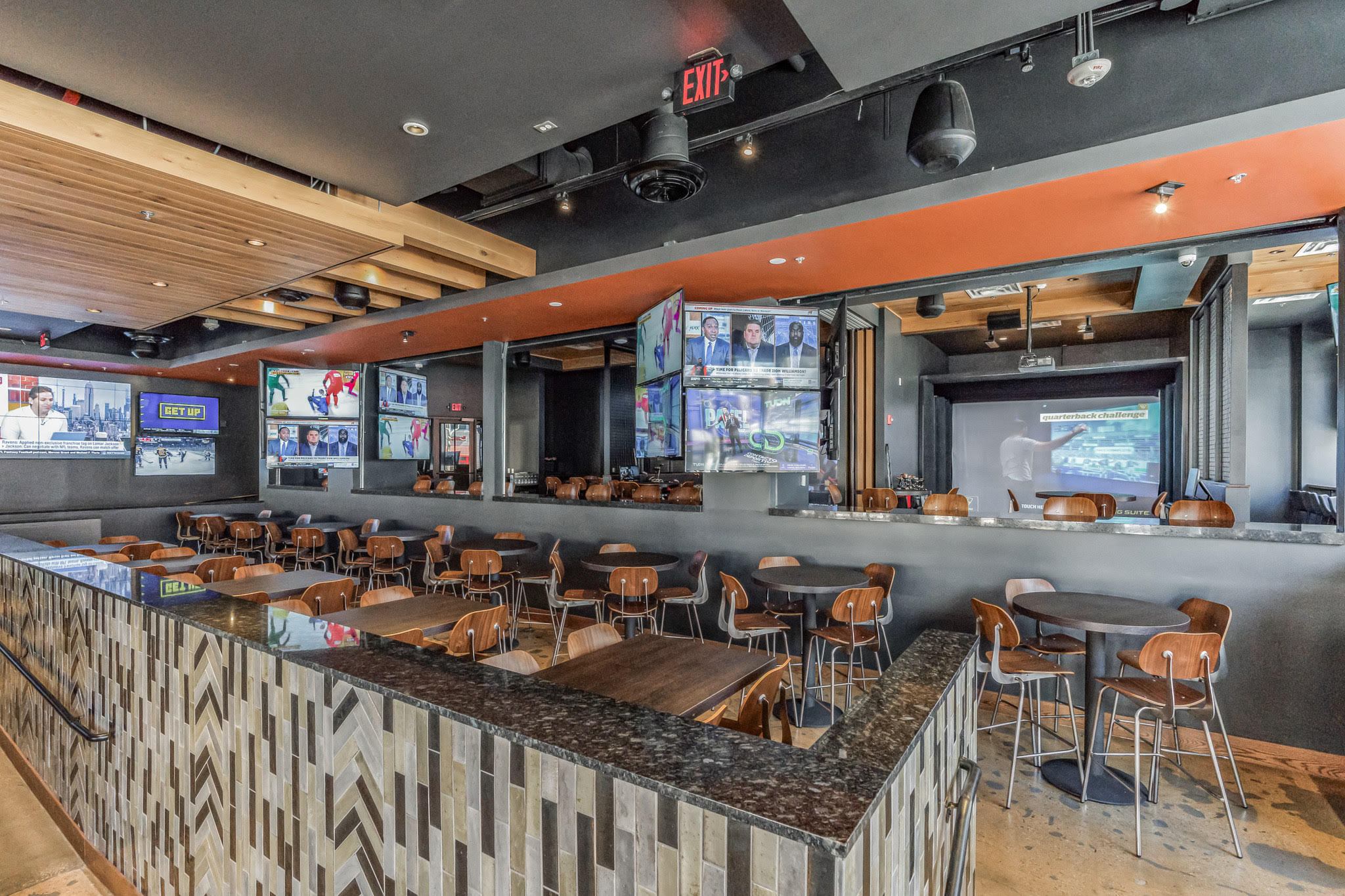 With more than 80 televisions across its 500-seat space, there will be no fighting for a perch or the remote at Tom's Watch Bar, the sports-bar group's second location in the area. Grab a stein filled with one of the roughly dozen brews on tap and dig into dishes like Tom's "famous" prime-rib dip, served on brioche with a side of demi-glace and garlic fries, or a cornbread pancake topped with Nashville-hot-sauce-coated chicken. After, burn it off at two Topgolf simulation bays, where you can choose from nine games including golf, soccer, and the intriguingly named "zombie dodgeball."
---
SHOP
Back to Top
Mahogany Books
View this post on Instagram
Discover works written for, by, or about people from the African diaspora at Mahogany Books, which opened its second location two summers ago on Juneteenth. At 1,200 square feet, the store is more than three times the size of its original Anacostia location and offers a diversity of options, including children's picture books, crime thrillers, poetry, and cookbooks. Photos of influential Black authors (hello, Toni Morrison, Octavia Butler, and James Baldwin) line the bright-orange walls. The store also hosts author talks and signings, novel discussions, and book drives.
---
DINE
Back to Top
Silver Diner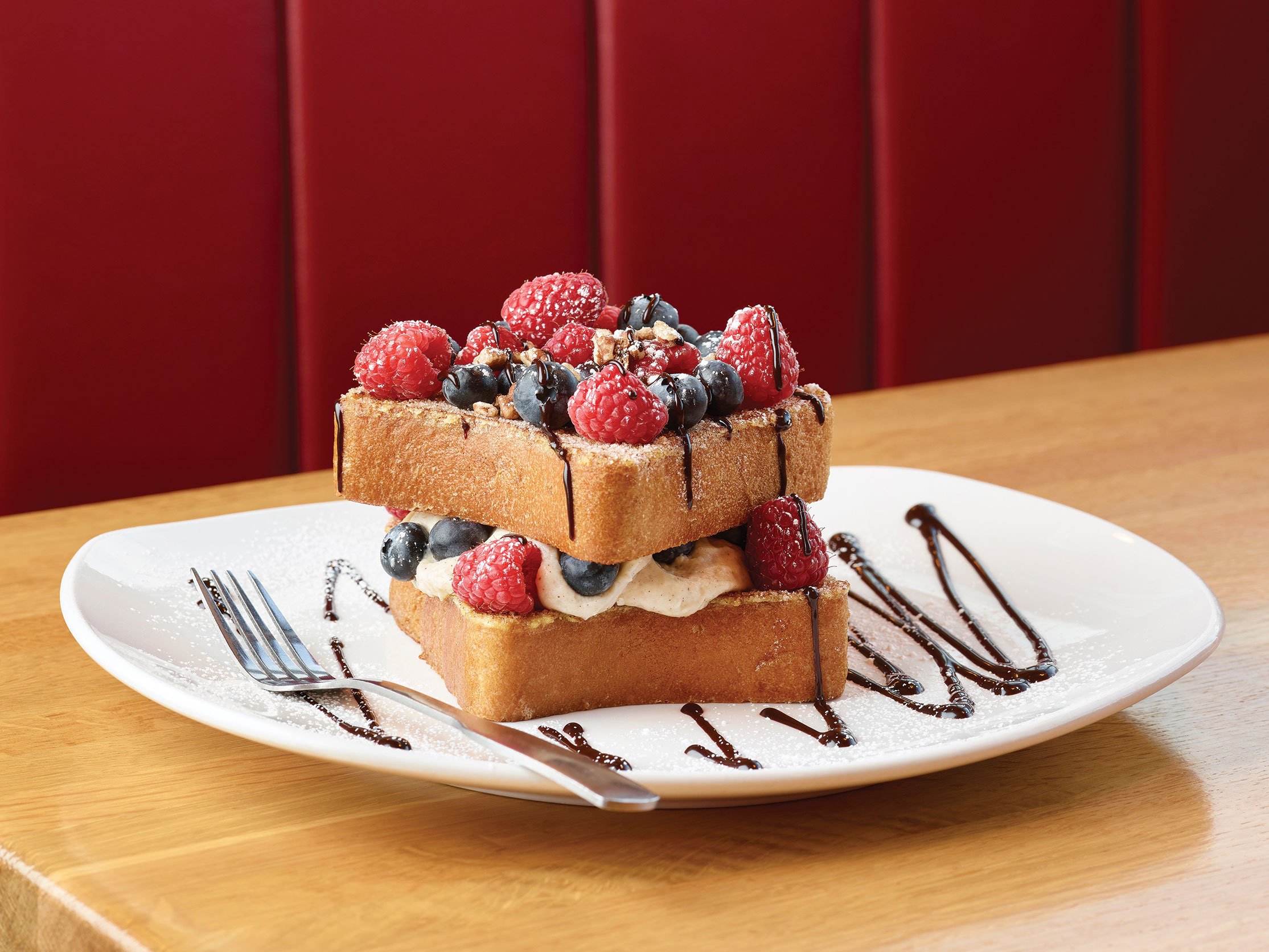 With more than 20 Silver Diner locations throughout the region, it makes sense that the 34-year-old chain would drop anchor in National Harbor, too. You'll find all-day breakfast, ranging from the health-­conscious Oaxaca omelet with black-bean salsa to the splurge-worthy challah French toast with salted caramel. Oh, and it wouldn't be a diner without hand-spun milkshakes, like the Chunky Monkey Banana (vanilla ice cream blended with Oreos, bananas, chocolate chips, and chocolate sauce), and burgers—check out the Hawaiian Luau, covered in caramelized pineapple and pickled shishitos.
---
FUN
Back to Top
MGM National Harbor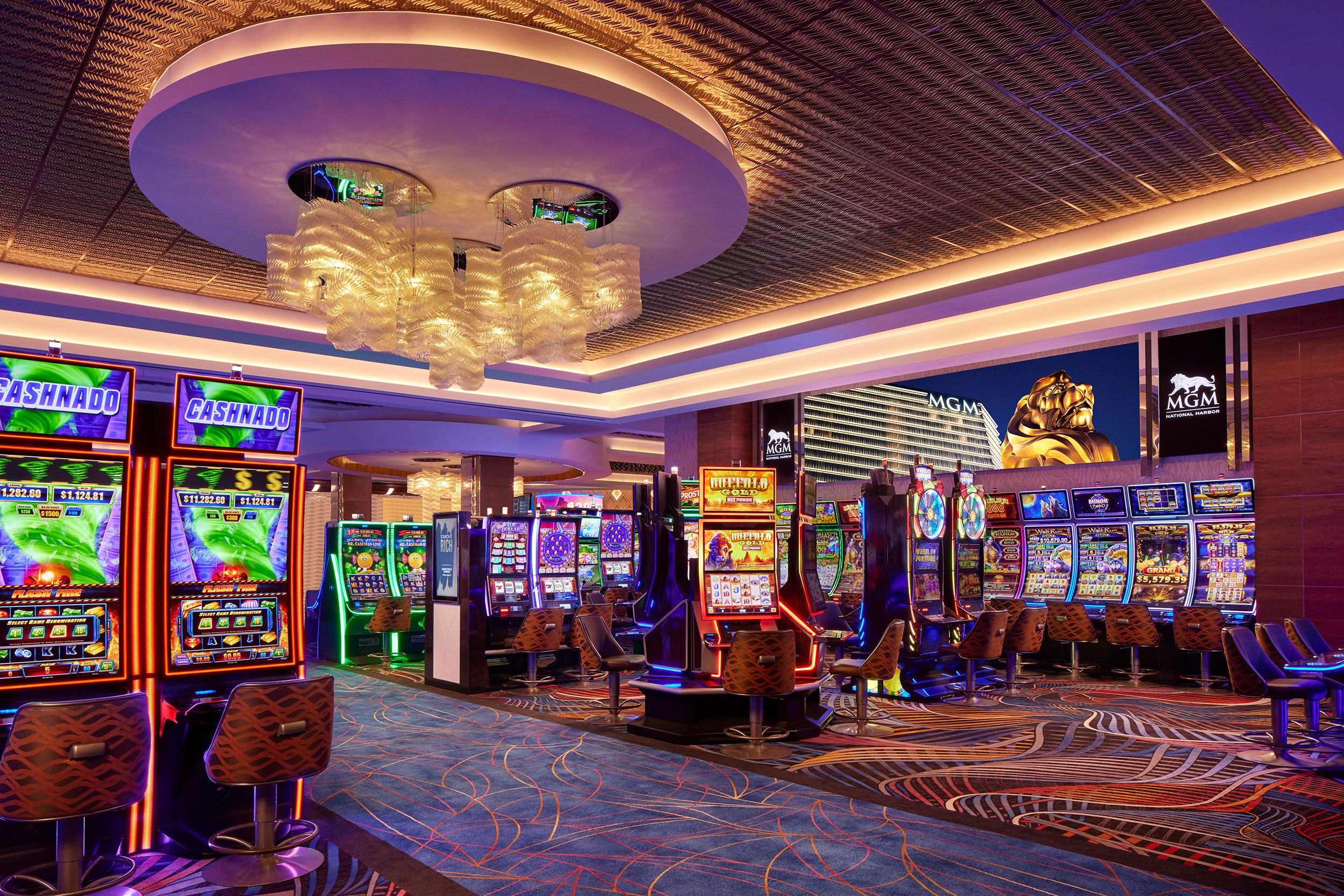 The house always wins—and now it just got bigger. MGM National Harbor recently expanded its casino patio by 3,500 square feet and its indoor casino floor by nearly 5,000 square feet and added almost 250 new slot machines and table games across the two. The glow-up comes after the establishment raked in $884 million in gaming revenue last year, making it the top-grossing commercial casino outside of Nevada, according to the American Gaming Association.
---
DINE
Back to Top
Fogo de Chão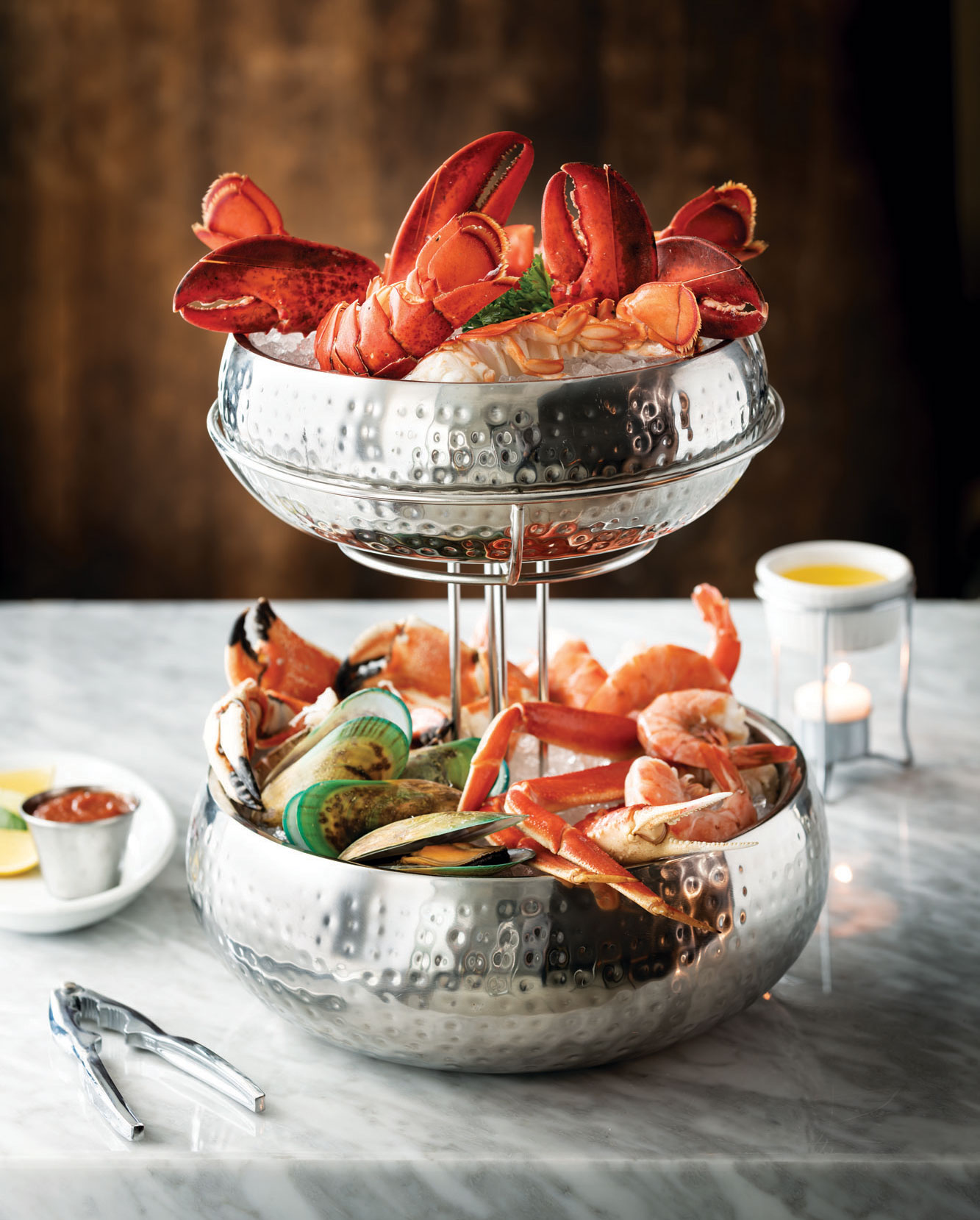 The powerhouse Brazilian barbecue chain Fogo de Chão is now at National Harbor in a 12,000-square-foot setting. Diners can go for the "churrasco experience," which gets you unlimited helpings of meat, including filet mignon and bacon-­wrapped chicken, brought straight to your table; order lighter entrées such as pan-seared salmon and seared tofu; or swing by the veggie-minded market table for salads and soup. Hang out on the patio or at the indoor bar for all-day happy-hour deals—try the strawberry-­hibiscus caipirinha, a variation of Brazil's national cocktail, made with silver cachaça and lime.
---
SHOP
Back to Top
Sticky Situations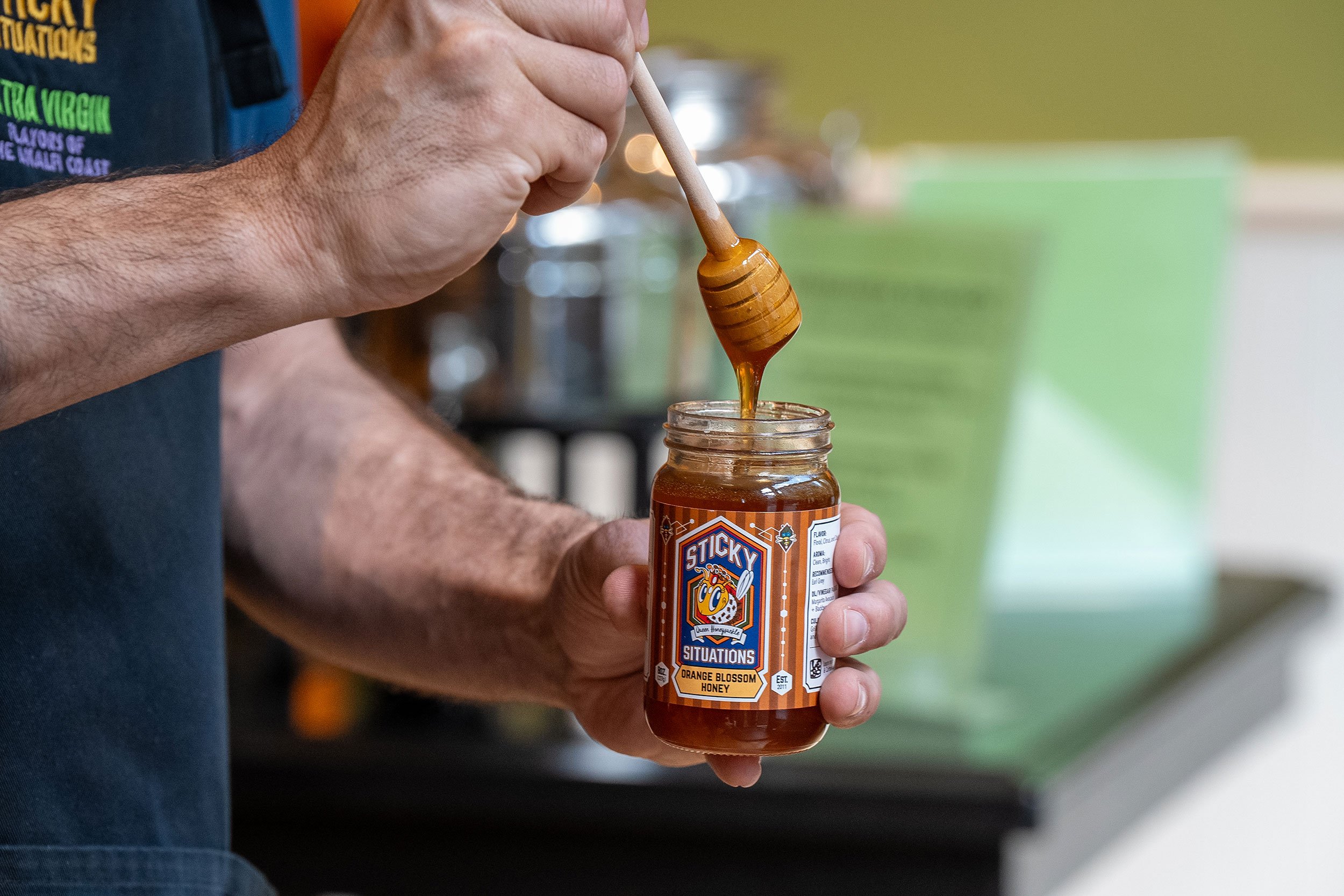 Tens of millions of Italian honeybees supply the goods at Sticky Situations, a family-owned specialty honey shop with more than 50 bee colonies countrywide. Taste the broad variety of infused honeys—orange blossom, peppermint, alfalfa, clover, and more—which all get their flavors via the plants from which the bees collect pollen. You can also peruse other gourmet pantry staples such as artisanal olive oils from a grove in Puglia, Italy.
---
DINE
Back to Top
Old Hickory Steakhouse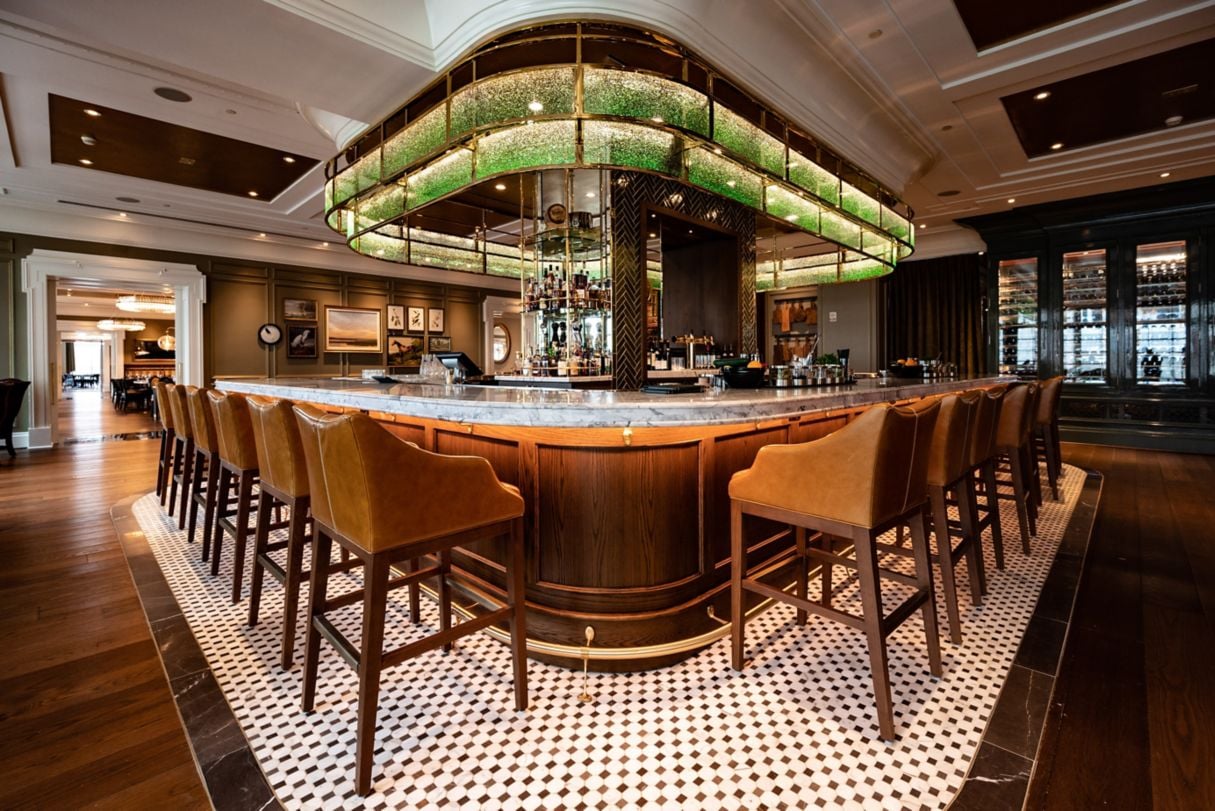 For rich dishes served in a contemporary space, head to Old Hickory Steakhouse at the Gaylord resort, which was part of a $14 million restaurant renovation during Covid. Four rooms, each with a different vibe, divvy up the 10,000-square-foot steak spot: Order an old fashioned at the wraparound high-top in the Old Hickory Bar; cozy up beside the statement fireplace inside the Den; feast on seared scallops or a dry-aged tomahawk steak in the spacious dining area; or enjoy views of the harbor from the window-­lined terrace room.
---
FUN
Back to Top
GoBoat and REI Boat Post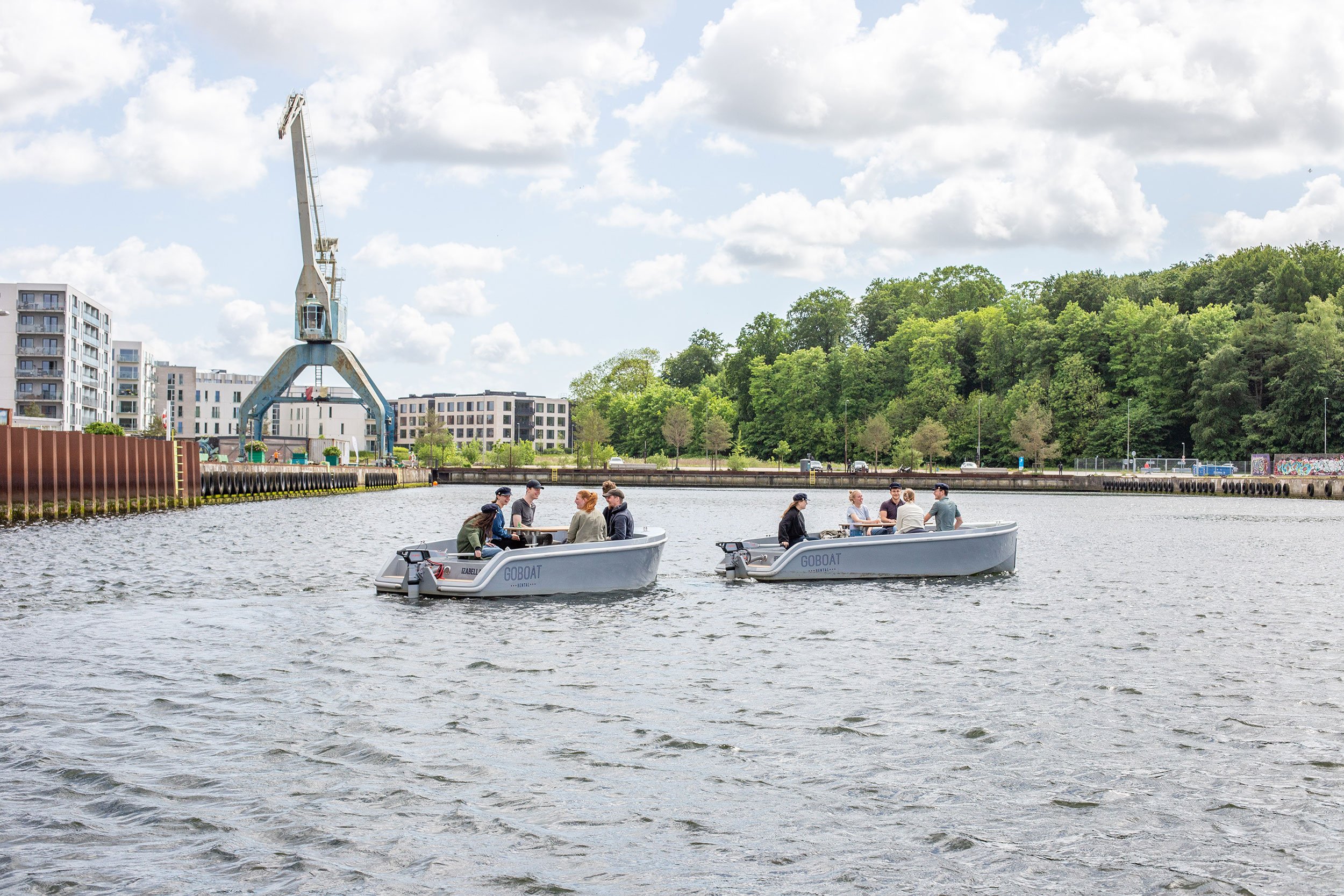 You don't need to buy a boat to take to the Potomac. Rent an easy-to-steer vessel from GoBoat (151 National Plaza), a Danish company that has docked its fleet of recreational electric picnic boats at National Harbor. Best of all: No license is required to captain one. The boats rent for $159 an hour, accommodate up to eight, and come with a central table for onboard dining. If you're looking for a more analog experience, head to REI's new boat outpost (168 National Plaza), where you can rent a single or tandem kayak, a single or multi-person standup paddleboard, or a pedal boat, ranging from $25 to $80 per hour.
---
SHOP
Back to Top
It'Sugar
View this post on Instagram
After choosing National Harbor for its first brick-and-mortar location, Peeps—yes, as in the chick-shaped marshmallows—closed the storefront three years ago. Now there's a new candy shop to fill the confectionery void: It'Sugar specializes in novelty sweets and gag gifts. Think five-pound gummy bears, nostalgic boxes of '70s-era candy, and popcorn-flavored marshmallows. Tables with bulk candy bins allow you to pick your own mix, too.
---
FUN
Back to Top
Escapology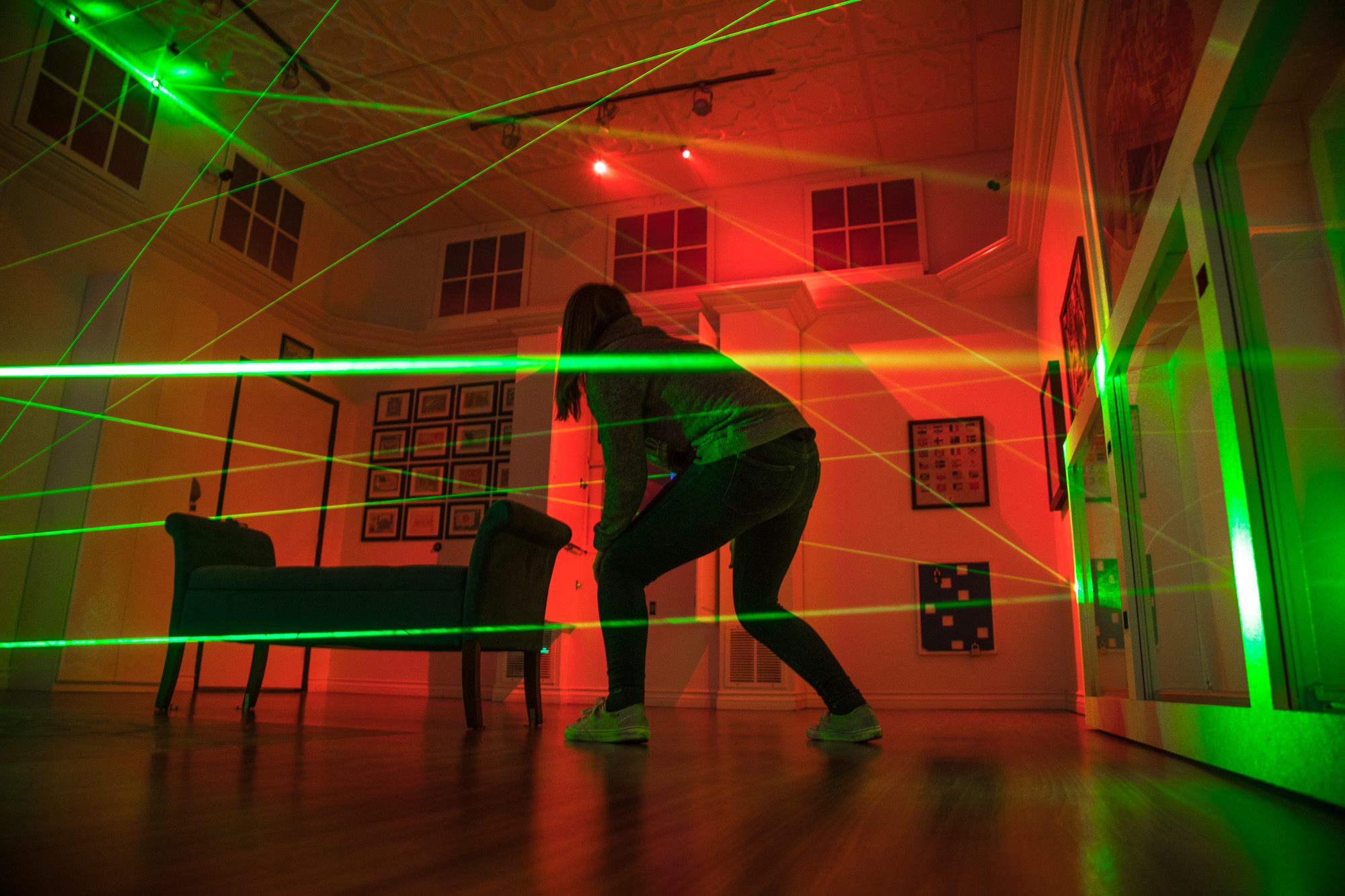 The huge, international escape-room group Escapology has brought its immersive brain-benders to National Harbor. We know, we know—another escape room? Hear us out: This location features eight hourlong challenges with novel premises that aren't the usual spy-inspired caper, such as a Batman-themed test, in which players race to save Gotham, and an art-based one, in which you must recover a stolen "Mona Lisa." You can even board the Mystery Machine for a Scooby-Doo experience.
Back to Top
What's Selling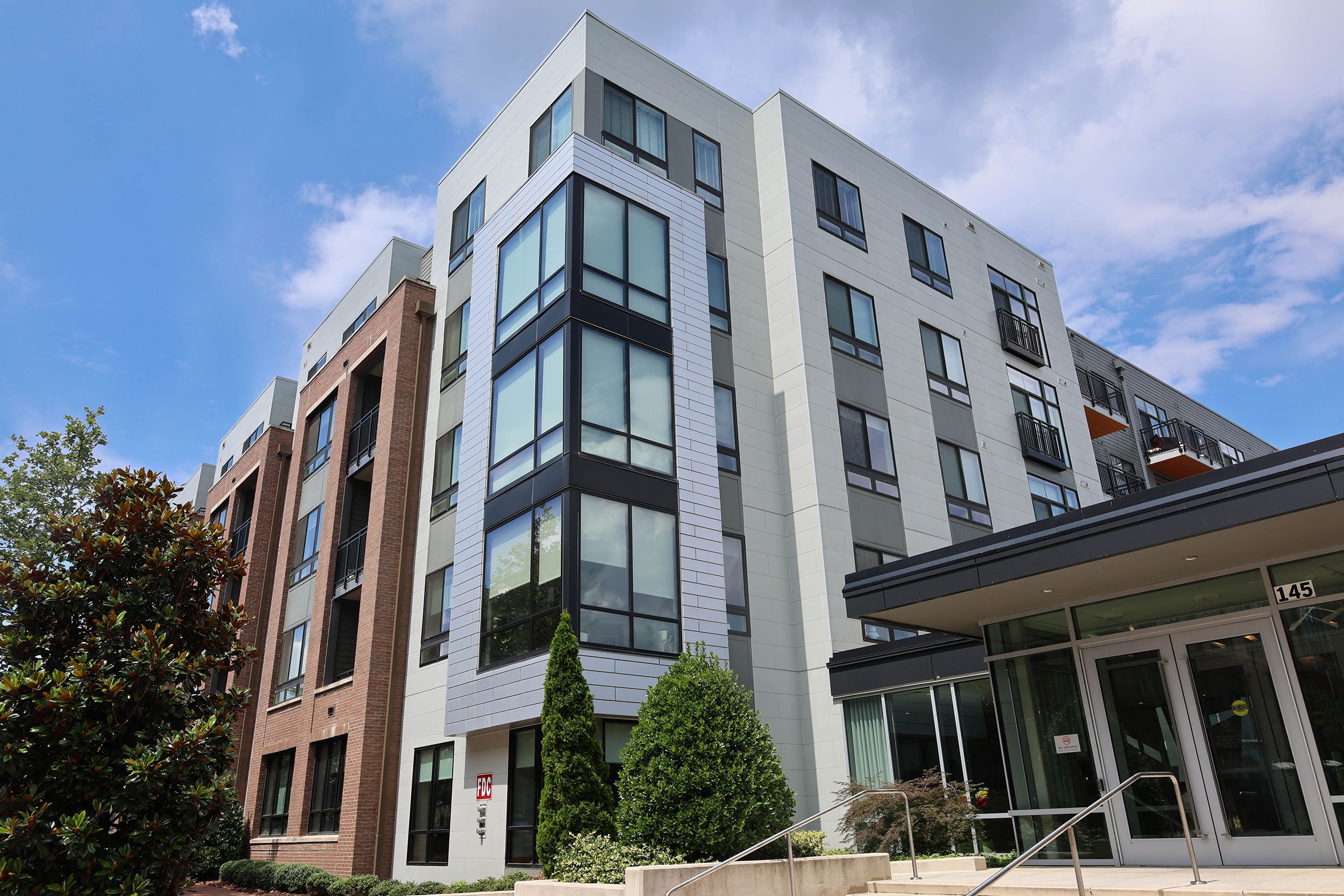 The National Harbor neighborhood is a mixed-use development of condos, townhouses, restaurants, and shops on 350 acres bordering the Potomac. Located in Prince George's County, it's just across the river from Alexandria and an easy drive into DC. Here's a sample of what's sold there in recent months.
This article appears in the August 2023 issue of Washingtonian.