Some of us are die-hard Colts or Bears fans; some of us become dazed and confused at the mere mention of football. But anyone can get excited for the Super Bowl—if you're at the right party. Here are some of the more unusual events we discovered on tap for Sunday's game.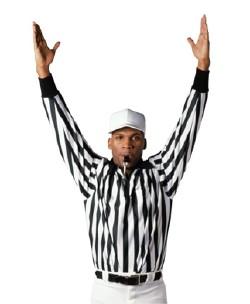 SWEET CHARITY
Want a side of philanthropy with those chicken wings? Mobilize.org, a nonpartisan network dedicated to educating, empowering and energizing young people, is setting up a collection at the Capitol Lounge (231 Pennsylvania Ave., SE; 202-547-2098). A $10 donation at the door gives you access to $2 Bud and Bud Light and $3 Capitol Ambers.
The Blue Jeans Ball will mix philanthropy with fine cuisine. The $125 ticket lets you belly up to a spread from more 20 DC restaurants. Last year featured food from Equinox, Galileo, Indebleu and Vidalia, just to name a few. The event's honorary chair is Michelle Fenty, wife of DC mayor Adrian Fenty. Ticket proceeds as well as live and silent auctions benefit the Capital Area Food Bank. Channel 9's morning news team will announce the live auction, and a band of congressmen will perform.
BEER + GIRLS + PRIZES
The Front Page
A $40 ticket brings you endless Miller Lite, rail drinks, and hearty appetizers (wings, chicken tenders, and possibly lasagna). You're also entered in a raffle for a flatscreen TV. Miller Lite promotional girls decked in "umpire attire" will arrive around 7 p.m.

The Hawk n' Dove
Enjoy half-priced burgers and $1.95 domestic beer without paying cover at this Capitol Hill haunt. Jim Beam representatives will be on hand to buy drinks. The Coors Light Girls will show up around 7 p.m.
Mister Days
A $25 ticket gets you a spot at a buffet that includes a roast beef carving station. Giveaways include Redskin tickets, a gift certificate for dinner for two, and 2007 Redskin cheerleader calendars. The Redskin cheerleaders will do a live performance. Doors open at 2 p.m. The buffet begins at 4 p.m.
MMM… BEER
Here are other Super Bowl bar and drink specials.
Who: Professionals in the City
Where: RnR Bar & Lounge
717 6th St., NW
When: 5–11 p.m.
Price: $10 if purchased by 5 p.m. on Friday
Specials: $3 domestic drafts. Giveaways such as free T-shirts and hats.
Contact: To attend, click here or call 202-686-5990.
Who: Tommy Joe's Restaurant
Where: 4714 Montgomery Lane
Bethesda
When: 2 p.m.–midnight
Price: No cover
Specials: Prizes at halftime and the end of the game. 20-ounce drafts for $4. 25 percent off select appetizers.
Contact: 301-654-3801
Who: 51st State Tavern
Where: 2512 L St., NW
When: 4 p.m–2 a.m.
Price: No cover
Specials: $12 bucket of Bud, Budlight, or Bud Select from 6–8 p.m. $5 burgers
Contact: 202-625-2444
Who: Fast Eddie's of Centerville
Where: 14114 Lee Hwy.
Centerville
When: 11:00 a.m.–2:00 a.m.
Price: No cover
Specials: Eight wings for $3.95. Domestic drafts for $1.50.
Contact: 703-266-1888