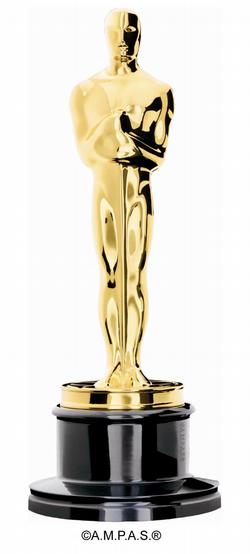 The red carpet unfurls on the East Coast, too. Be it a bar, restaurant, or theater, Washington has a spot for you to enjoy the 79th Academy Awards ceremony.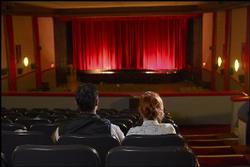 Pre-Gaming at the National Archives Building…
Missed the nominated movies and want to see them—well, some of them—for free? You can catch the Oscar-nominated documentaries and short films free at the National Archives Building before the Academy hands out its awards.
Time: Wednesday, February 21, through Sunday, February 25. Times vary, but tickets are available on a first-come-first-served basis one hour before each screening. Open seating begins half an hour before show time. Look online for a day-by-day breakdown of the screening schedule.
Location: National Archives Building (700 Constitution Avenue, NW, Washington, DC 20408)
Contact: Find screening schedule online.
Cost: Free
Don't I know you from somewhere?
Joan Rivers, Madonna, and Angelina Jolie won't make it to DC's only Academy-sanctioned Oscar party, but their lookalikes will. Celebrity impersonators will join the crowd at the American Red Cross's Oscar party and charity event. The evening features an open bar and a raffle with such prizes as airfare to and three nights in the Bahamas at the Pelican Hotel, two club-level seats for a Washington Wizards game, and a bottle of Sterling Vineyards 2005 Gold Standard Reserve Chardonnay signed by Ellen DeGeneres. All proceeds go to the American Red Cross.
Time: Feb. 25, 6:30 to 11:30 pm.
Location: Lincoln Theatre (1215 U Street, NW, Washington, DC 20009)
Contact: Buy tickets online or call Elizabeth Alicea at (703) 584-8459 or email AliceaL@redcrossnca.org.
Cost: $75
Celebrity impersonations aren't for professionals only. Dress up like your favorite star and head to the Spy Lounge to compete for a $100 prize. Felix and Spy Lounge will host their 9th Annual Oscar Extravaganza, which includes a special drink menu featuring nominees' namesake drinks and a $50 prize for the person who guesses the most award winners. Bring a can of food for the Capital Area Food Bank and receive a complimentary rail drink.
Time: Feb. 25, 6 pm to 2 am.
Location: Spy Lounge (2408 18th Street, NW, Washington, DC)
Contact: Call (202) 246-1653 (202) 483-3549 or learn more online.
Cost: $25 a person for three-course dinner; $20 for a bar stool; $10 for a seat; $250 spending minimum for couch/tables with seating for up to 8 persons
You Look Delicious!
If you can't rub shoulders with movie stars, you can eat like them. Enjoy a champagne dinner at Georgia Brown's Oscar Night Party hosted by ABC-7's Maureen Bunyon. The dinner, which benefits the Duke Ellington Jazz Festival, will include music from a live jazz band.
Time: Feb. 25; appetizers at 6 pm, dinner at 8.
Location: Georgia Brown's (950 15th Street, NW, Washington, DC)
Contact: Call (202) 393-4499 or make reservations online.
Cost: $100 a person
A Room of One's Own
Why host an Oscar party when 51st State Tavern will host one for you—free? Invite 40 to 60 friends, and 51st State Tavern will give your party a free room with four TVs—one big-screen and three smaller ones. You and your friends have to pay for food and drinks, but 51st State Tavern will provide prizes for those who correctly guess winners.
Time: Feb. 25, 7 pm until the Oscar broadcast ends.
Location: 51st State Tavern (2512 L Street, NW, Washington, DC)
Contact: (202) 625-2444
Cost: You pay for food and drinks; the room and contest prizes are free.
The Silent Auction that Roared.
Serious cinephiles should check out the Oscar bash thrown by the DC Film Society. Hearts will beat faster when they hear, "And the winner is . . .," not only as Oscar results are announced but also during the silent auction, which includes loot ranging from Regal Cinemas passes to movie posters signed by potential Oscar-winning directors (look for a Babel poster signed by director Alejandro González Iñárritu).
Time: Doors open at 6:30 pm.
Location: Arlington Cinema 'N' Drafthouse (2903 Columbia Pike, Arlington, VA)
Contact: Buy tickets online or e-mail info@dcfilmsociety.org for more information.
Cost: $15 for DC Film Society members, $20 for non-members